I don't know about you, but I tend to have a sweet tooth. Of course, eating sweets all the time is definitely not a good idea. These trail mix cookies are a healthier option, and they taste absolutely delicious.
These are, also, a great healthy snack for kids on summer vacation or as an after school snack. It can be challenging to get kids to eat healthy, but when it is in the form of a cookie, they will devour it.
*I use affiliate links in this post. If you buy anything from my links I will earn a small commission*
Ingredients For Trail Mix Cookies
1 ¼ Cup Old Fashioned Rolled Oats
¾ Flour
½ tsp Baking Powder
¼ tsp Salt
½ tsp Cinnamon
½ Cup Butter Softened (1 stick)
¼ Cup Honey
1 Egg
½ Cup Light Brown Sugar
1 tsp Vanilla
Cranberries (1/4 cup)
Mini Chocolate Chips (1/4 cup)
Sliced Almonds (1/4 cup)
Pumpkin Seeds (1/4 cup)
Raisins (1/4 cup)
How To Make Healthy Trail Mix Cookies
1. Preheat Oven to 350.
2. In a medium size bowl add the butter, brown sugar, and honey. With your mixer, beat on medium speed for about 2-3 minutes or until creamy.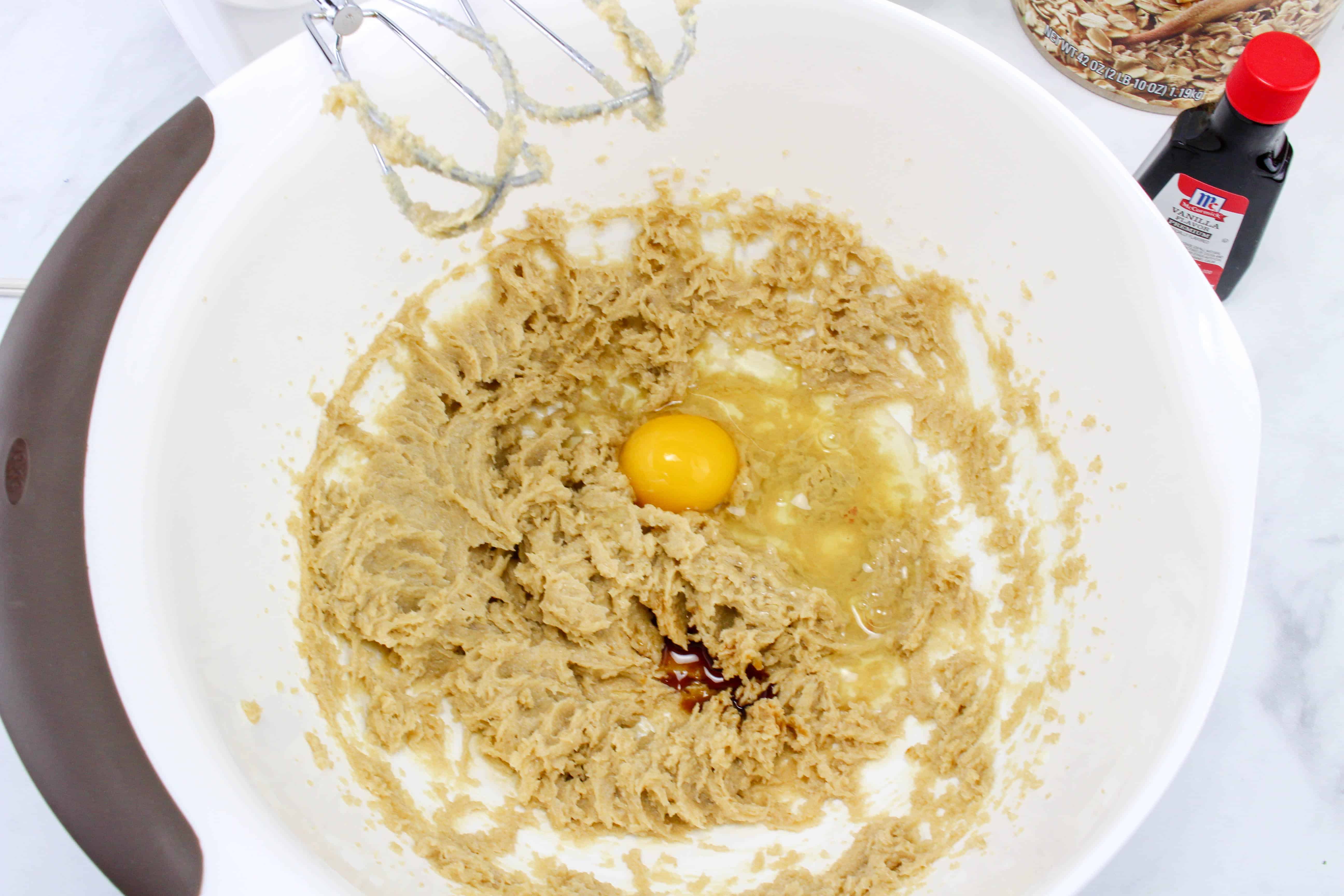 3. Add egg and vanilla, continue to beat until combined.
4. In a separate bowl, add the oats, flour, baking powder, salt, and cinnamon.
Mix together then add to the wet ingredients and mix until well combined. You can use a spoon or your mixer to mix.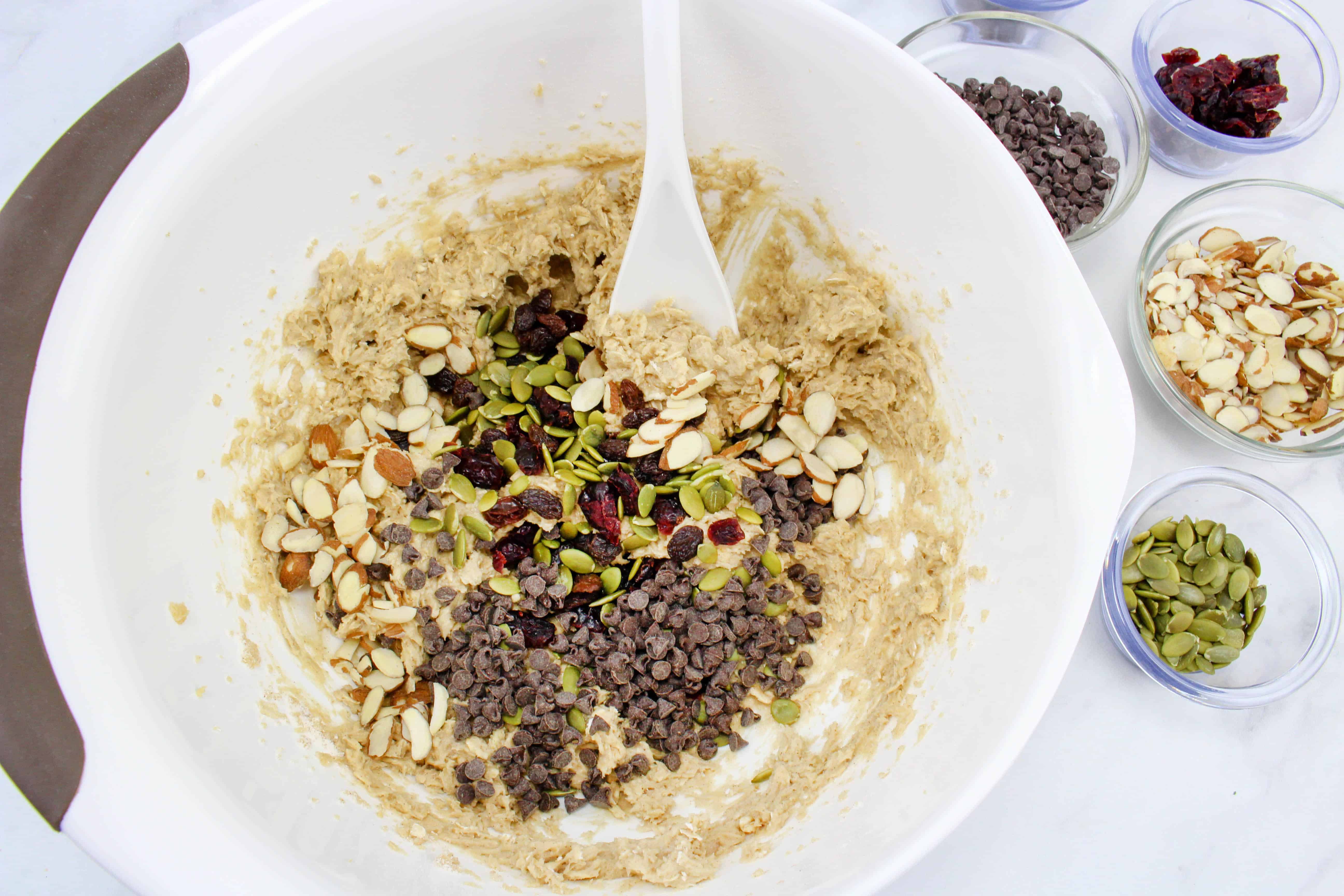 5. Once mixed, add some of the cranberries, chocolate chips, almonds, pumpkin seeds, and raisins.
Save a little of each ingredient to place on top of the cookie. Mix with a spoon until combined.
6. With a 3-inch cookie scoop (a spoon can be used as well), scoop 8 cookies and place on a parchment lined cookie sheet.
Press down to flatten just a little bit, don't flatten too much.
Press in few more pieces of the trail mix ingredients that you saved backed.
This step is optional, just makes for a prettier cookie.
7. Bake for 8-10 minutes or until the edges are golden brown and the middle is still slightly soft. Take out and leave them sit on the cookie sheet to cool. This will finish the baking process and you'll have a perfect chewy cookie.
8. Enjoy this Fall delicious cookie!! Makes about 2 Dozen
**DO NOT bake on the air bake cookie sheets, the cookies will not come out right. Use a regular cookie sheet.
Your trail mix cookies are now ready to serve and enjoy.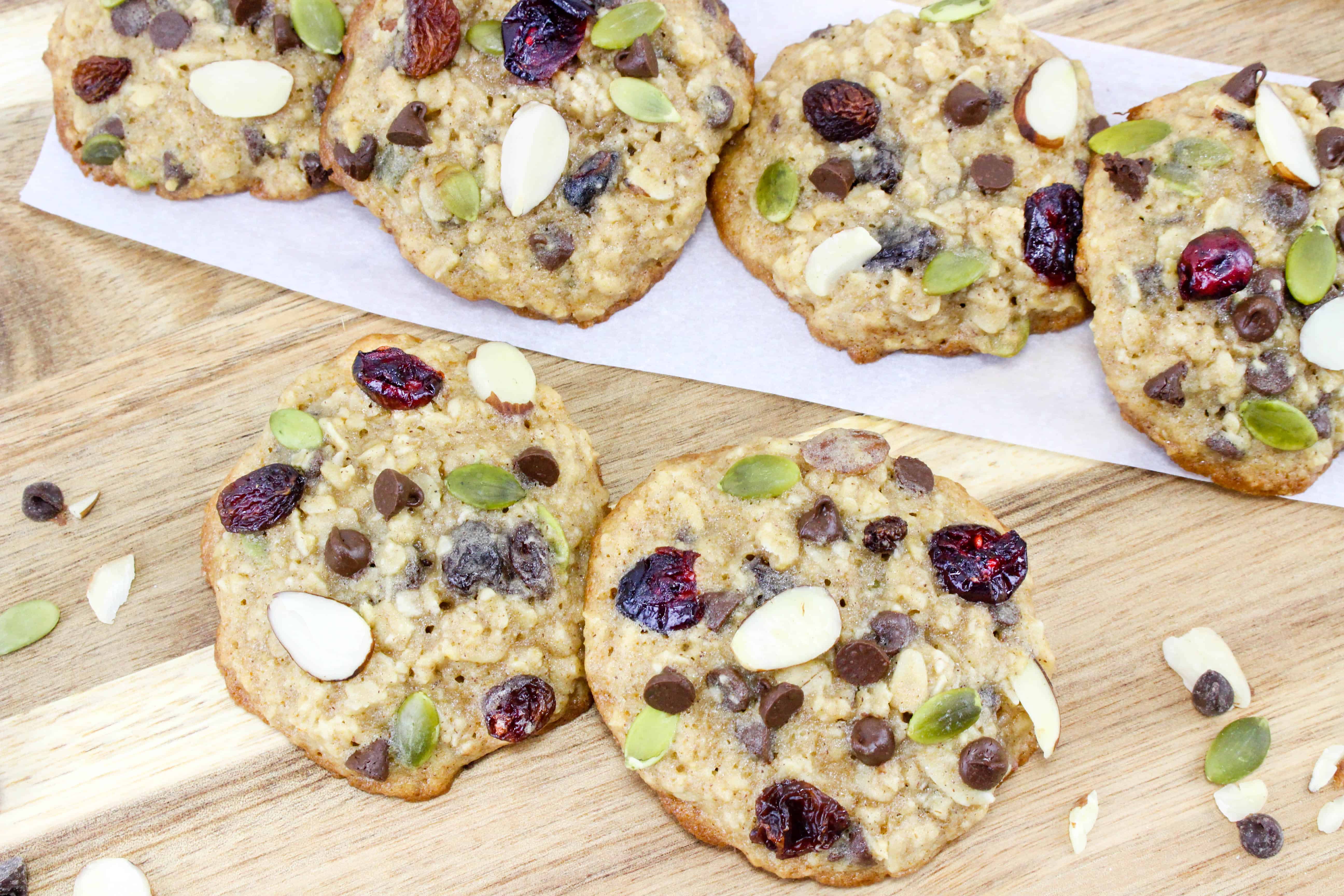 Other Snacks
If you liked this healthy snack option, take a look at some of my other healthy snacks! You won't be disappointed.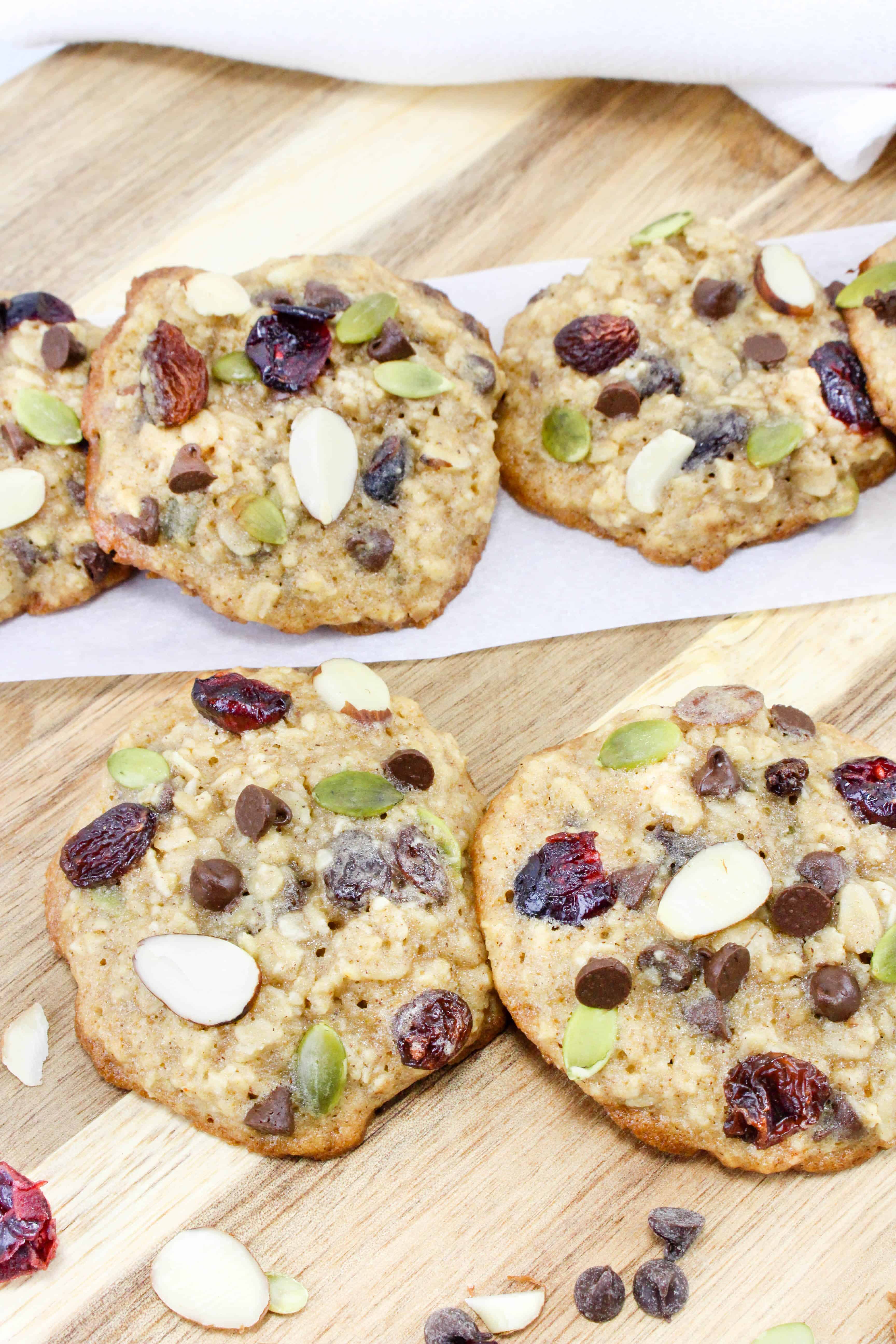 Don't forget to pin your favourite recipes! It will come in handy when you can go straight to your board of healthy snacks!