Pink Pirate Paper Bag Craft
Today we are sharing a tutorial for creating this fantastic Pink pirate paper bag craft. Pirates don't always have to be male and this lovely female pirate is a great fun activity you can enjoy making with the little ones. Enjoy.
*I use affiliate links in this post. If you buy anything from my links I will earn a small commission*
What You Will Need For This Pirate Craft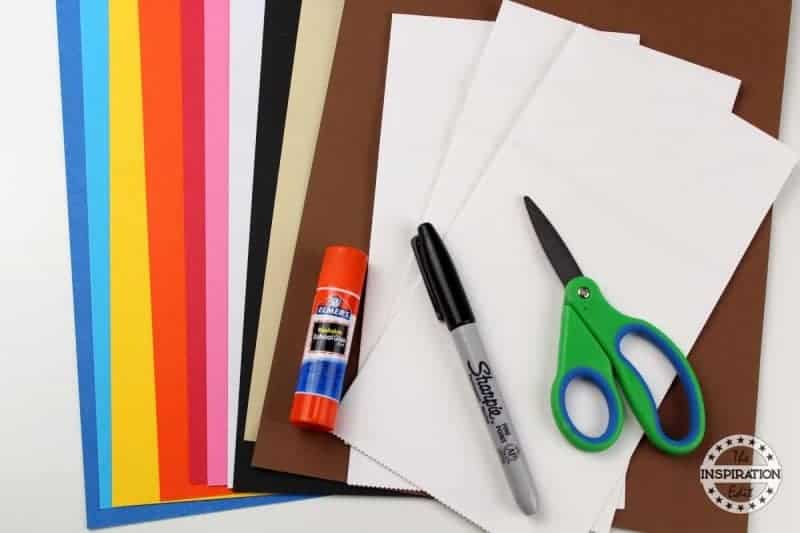 Pacon Lightweight Construction Paper, 10 Assorted Colors, 9

Green Direct Perfect White Durable Paper Lunch Bag Size Small for All Ages (Pack of 50)

Scotch Multi-Purpose Scissor, 7-Inches (1427)

How To Make This Pirate Puppet
Cut large squares of cardstock or construction paper and glue onto the paper bag.
You want to glue on the side that the square bottom flaps up.
\Glue pink strips of paper onto the bags to give the shirts some stripes.
Glue a brown strip of paper across the paper bag to give the pirates a belt. (refer to the photo)
Use scissors to trim off any excess paper from the sides.
Cut rectangles from gold glitter foam or cardstock.
Glue onto the pirate's belts.
Cut a small rectangle from black paper and glue into the center of the belts.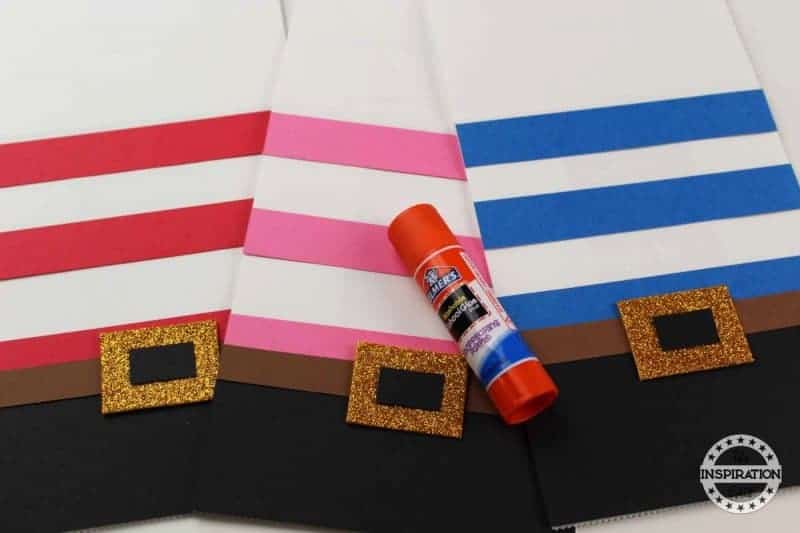 Trace the head template onto flesh toned paper.
Cut out and glue onto the top of the paper bag.
Trace the bandana template onto coloured paper, cut out and glue onto the top of the pirate's heads.
Cut pieces of colored paper to add accents to the bandana's.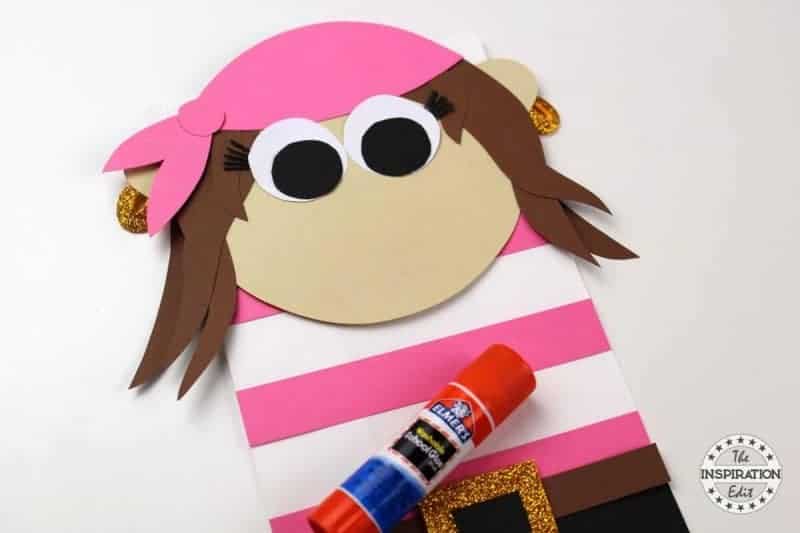 Cut hair pieces from coloured paper and slip under the bandana/and or hat while the glue is still wet.
Cut earrings from gold glitter foam or paper and glue onto the pirate's ears.
Use black paper to add eyelashes to her eyes.
Trace the sword/and or hook template onto cardstock, cut out, glue together and glue onto the side of your pirates.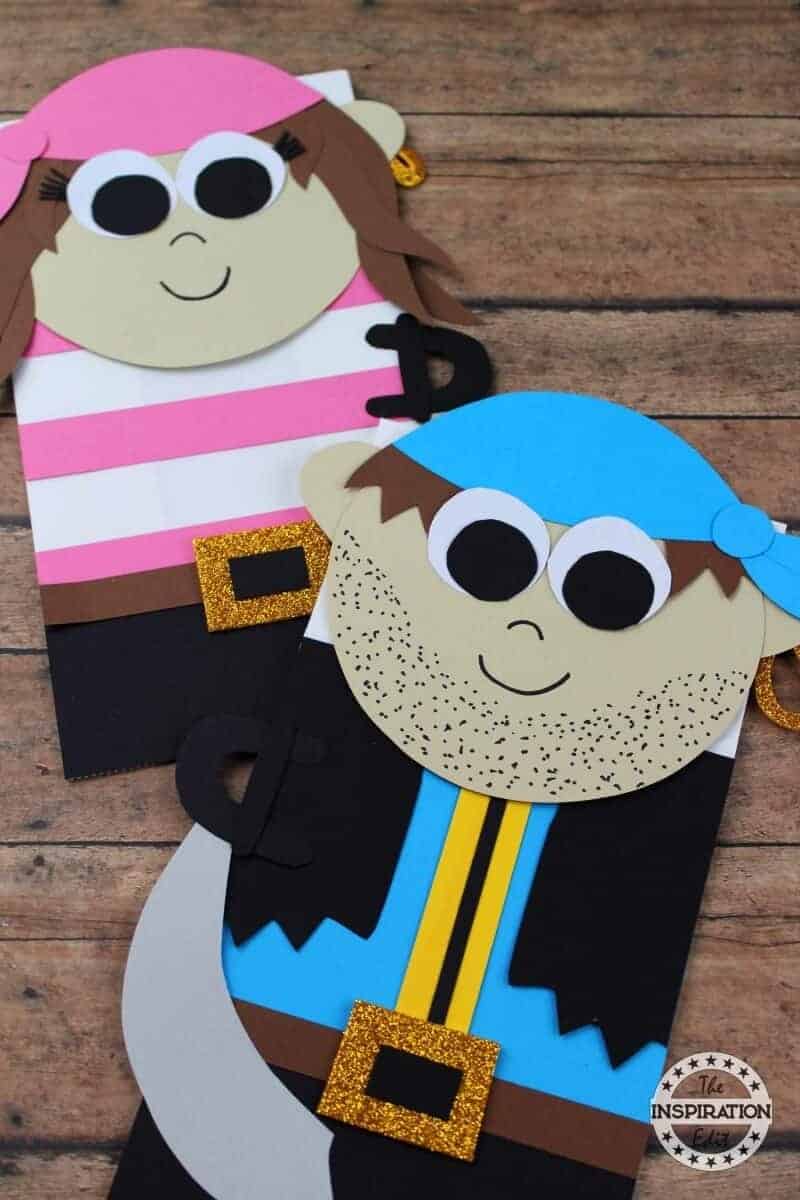 Download Your Pirate Face and Sword Template Here! There is also a Captain Hook and Parrot Template too!
Check out our Paper Bag Captain Hook Craft Here!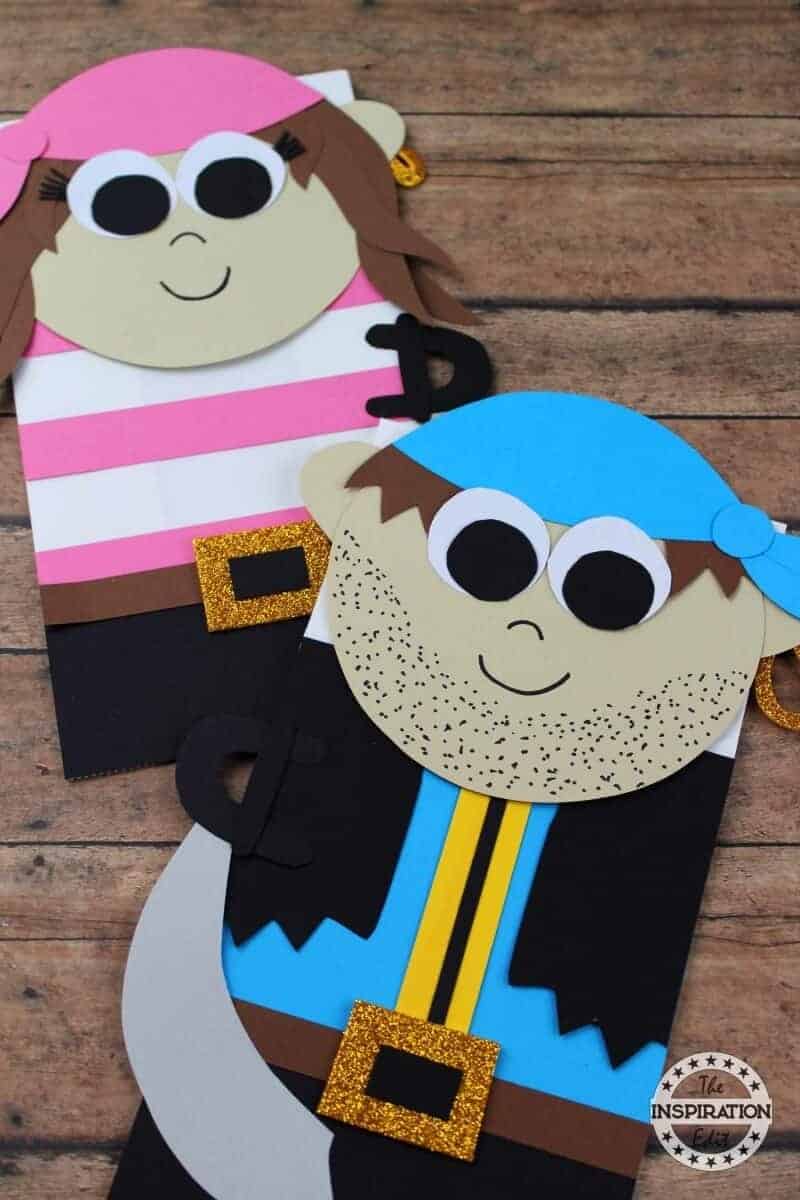 Related Products
Elmer's Disappearing Purple School Glue Sticks, Assorted Sizes: 3 Small + 3 Giant + 1 Jumbo Glue Stick (E4081)

Sharpie Permanent Marker, Fine Point, Black, Pack of 5

Glitter Cardstock, Misscrafts 10 Sheets 12

Please pin this pirate craft
About Angela Milnes
Angela Milnes is a Qualified Early Years Teacher who has specialised in Preschool and Kindergarten teaching. She has a wealth of experience teaching young children and is passionate about kids crafts and having fun as a family. Angela has also taught cooking skills and loves to share both family recipes and easy instant pot recipes here on The Inspiration Edit. Follow her on Pinterest!