The Nutcracker Story is a great ballet story for the kids to read each Christmas. I grew up reading The Nutcracker and today we have made some fantastic Nutcracker Puppets which are super fun and a great Christmas themed paper craft.
Nutcracker Puppets Christmas Craft
If you're looking for Nutcracker Themed Crafts then this is the perfect tutorial for you. It's super easy, simple and fun for all ages. Whether you want to create these puppets to for mat time as you read the Nutcracker story to preschoolers or older kids, I'm sure making and using these Christmas puppets will be a lot of fun!
*I use affiliate links in this post. If you buy anything from my links I will earn a small commission*
Supplies Needed For This Nutcracker Ballet Story Craft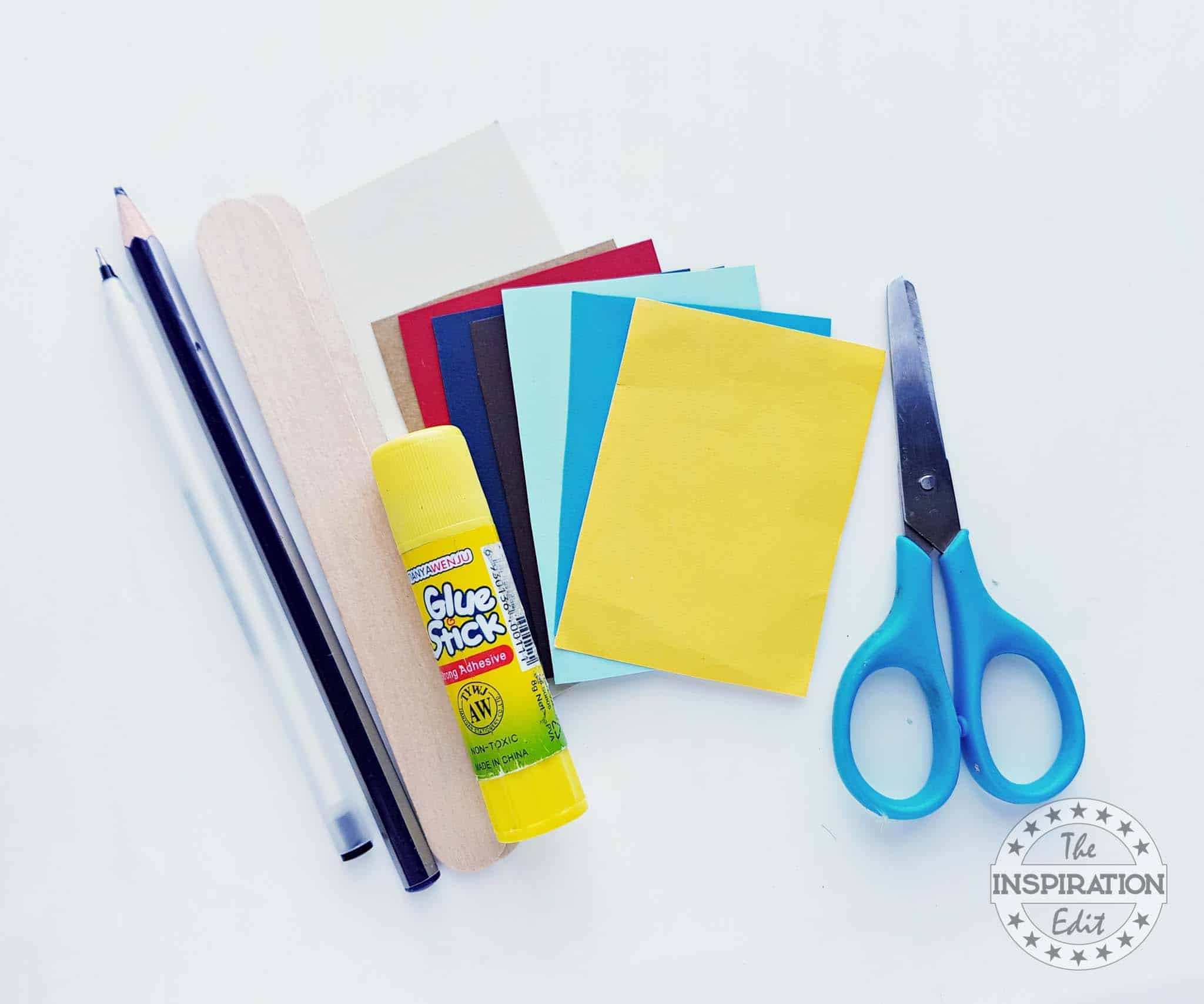 How To Make These Nutcracker Paper Puppets
Step -1:
Select coloured craft papers. I'm using grey coloured craft paper for the mouse king base and cream coloured craft papers for the nutcracker and ballerina base.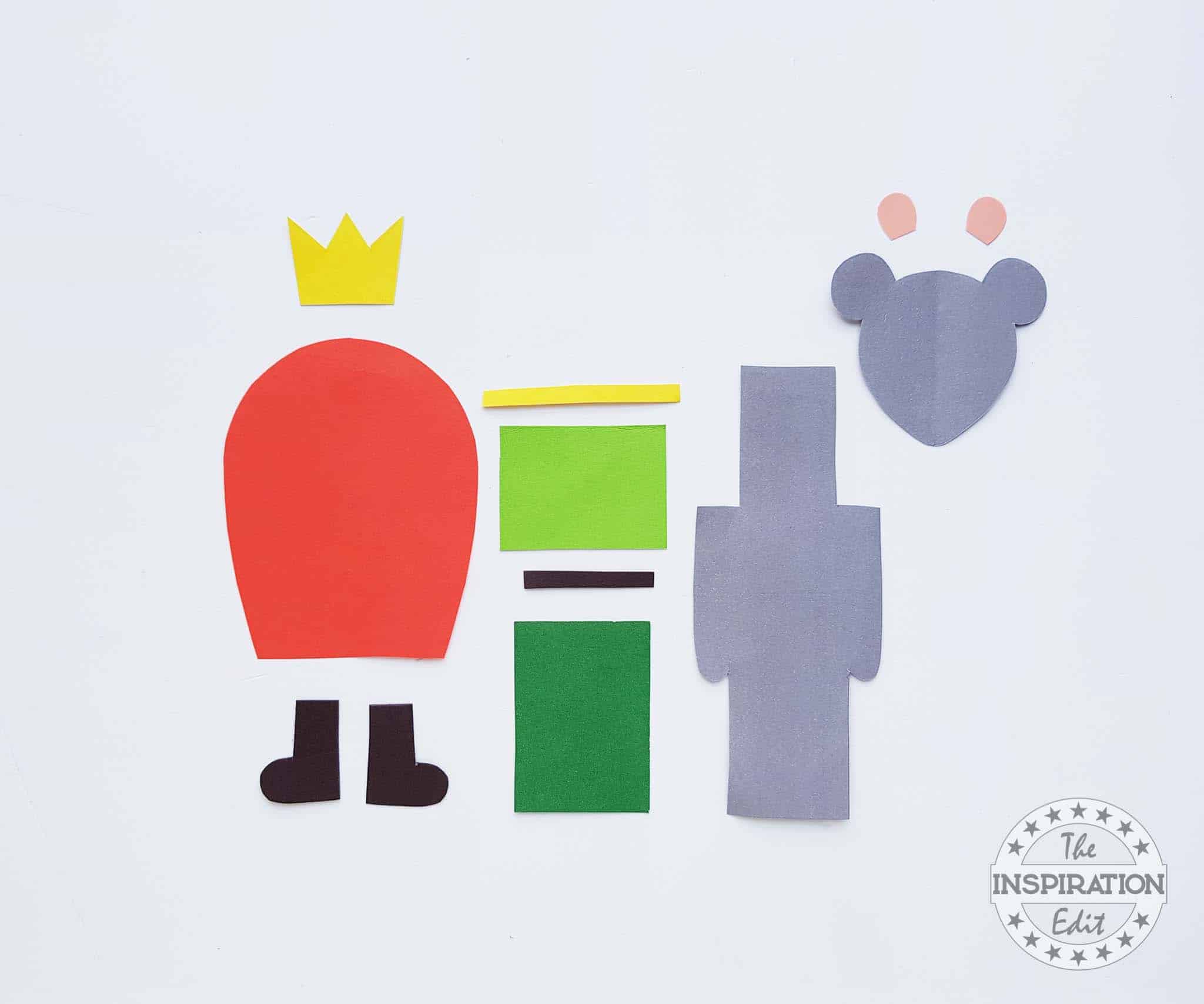 Print out the template and cut out the patterns from it. Trace the mouse king patterns on the selected craft papers and cut the traced patterns.
Step -2:
Attach the head cutout on the top side of the base cutout. Also attach the inner ear cutouts inside the ear parts of the head cutout.
Step – 3:
Attach the rectangular shapes on the base. Attach the top one horizontally and the bottom one vertically.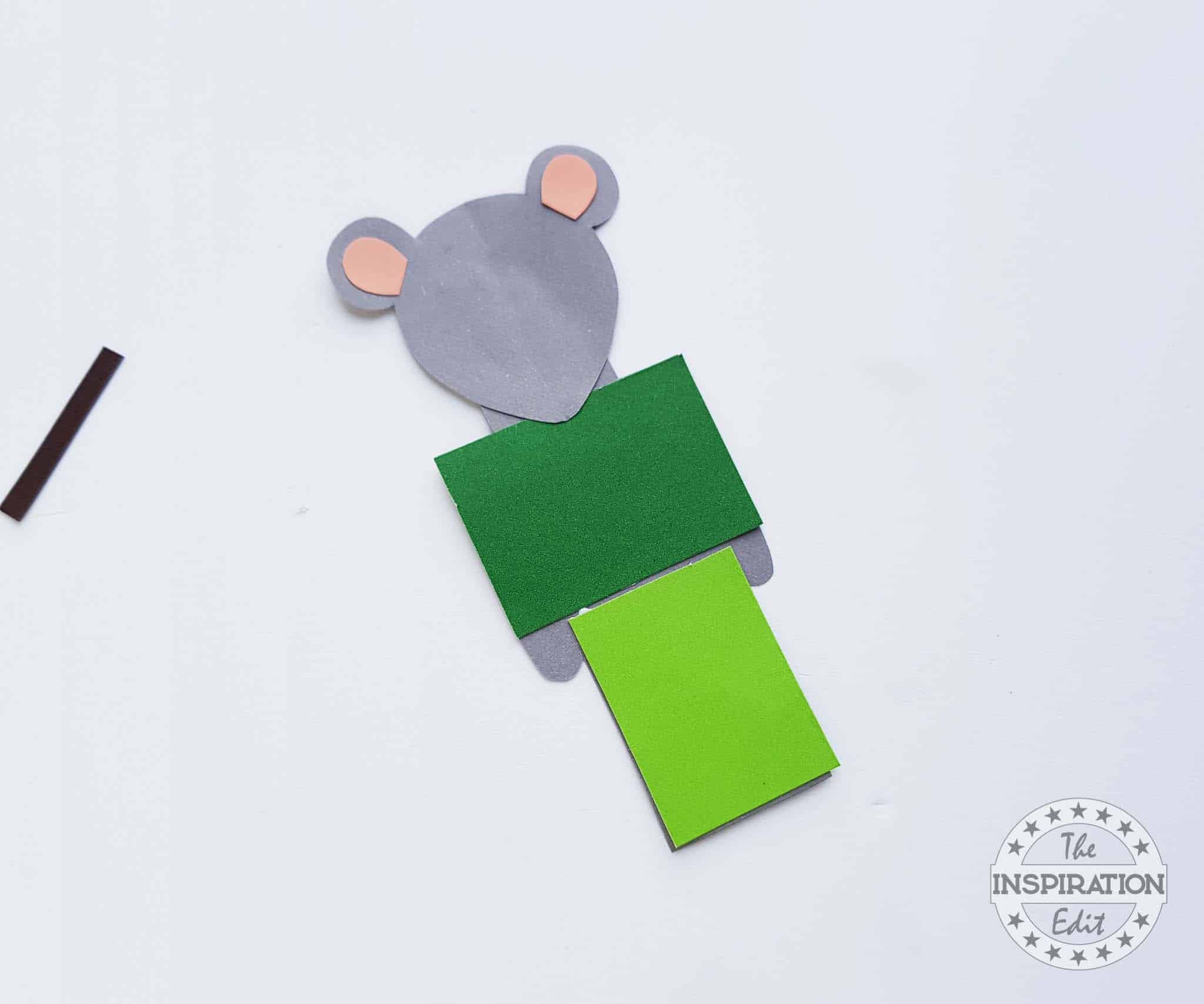 Step – 4:
Attach the strip cutouts; one along the top side of the top rectangle and the shorter strip along the middle of both rectangles. Also attach the boots on the bottom side of the base.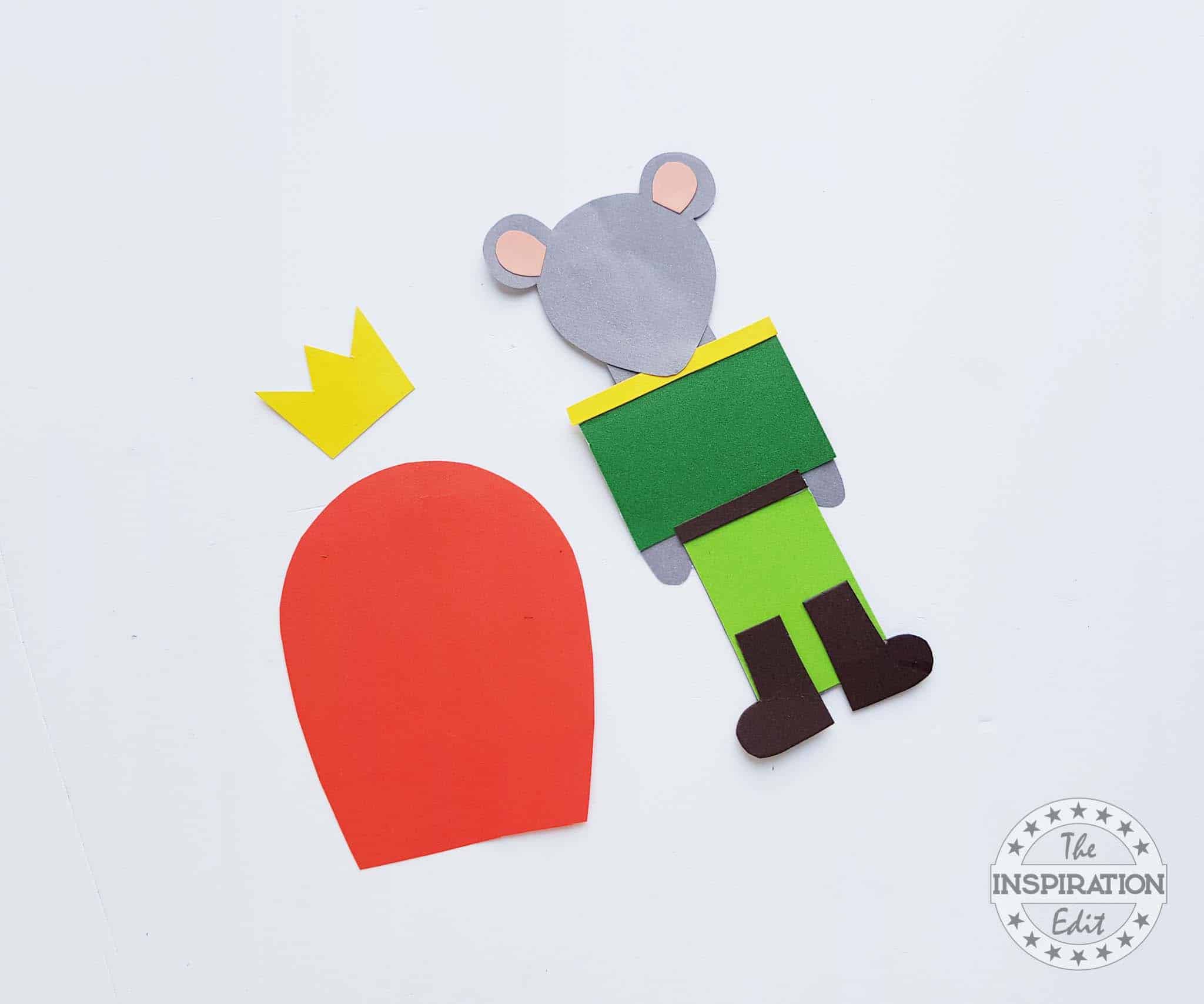 Step – 5:
Lastly, attach the crown on the top of the head part and the cape on the back side.
Step – 6:
Use a black sharpie or gel pen to draw the eyes, nose and other details on the paper craft mouse king. After the craft is complete, attach it on a popsicle stick to complete the puppet.
Similarly, craft the other puppets.
Download Your Nutcracker Ballet Characters here!
Busy now? Then why not pin this fantastic puppet craft idea for later! Pinning supports my blog and allows me to share more fantastic ideas.