Squishy Jack-o-Lantern Sensory Bag
Today on the blog I am sharing this fantastic and fun Squishy Jack-o-Lantern Sensory Bag activity.
Sensory bags can be really fun and this is a great idea for children this halloween season.
You really don't need much to make this sensory bag. It's a great budget friendly idea and I am sure the little ones will love it. Whether you make this in preschool or in the home it is sure to be a great activity to try out.
*I use affiliate links in this post. If you buy anything from my links I will earn a small commission*
What You Need For This Halloween Sensory Activity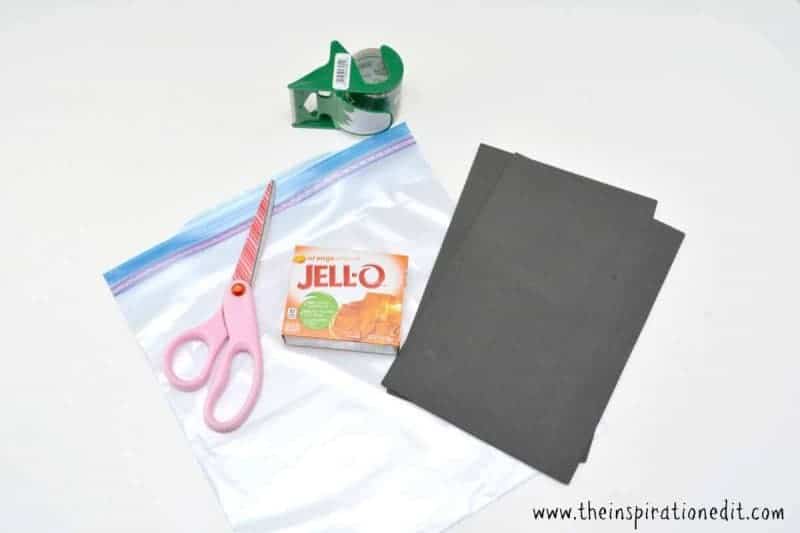 Let's Make It This Halloween Sensory Bag
Make your Jello Or Jelly according to the instructions on the package. Place it in the fridge and let it set for at least four hours.
Once the Jello has set, break it up a bit and place it into 1 gallon Ziploc bags. It will take about a half filled bag to make for good sensory play.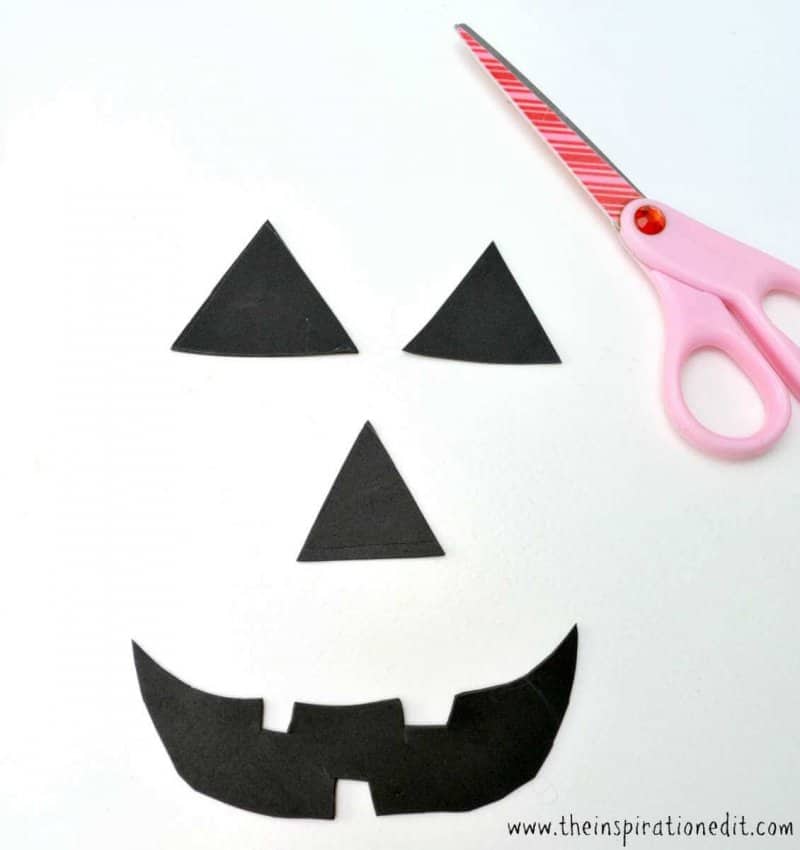 Cut out three large triangles and a mouth shape for your Jack-o-Lantern face. Place those pieces in the bag with the Jello.
Gently squeeze all of the air out of the Ziploc bag and secure it closed at the top with packing tape to eliminate accidental messes.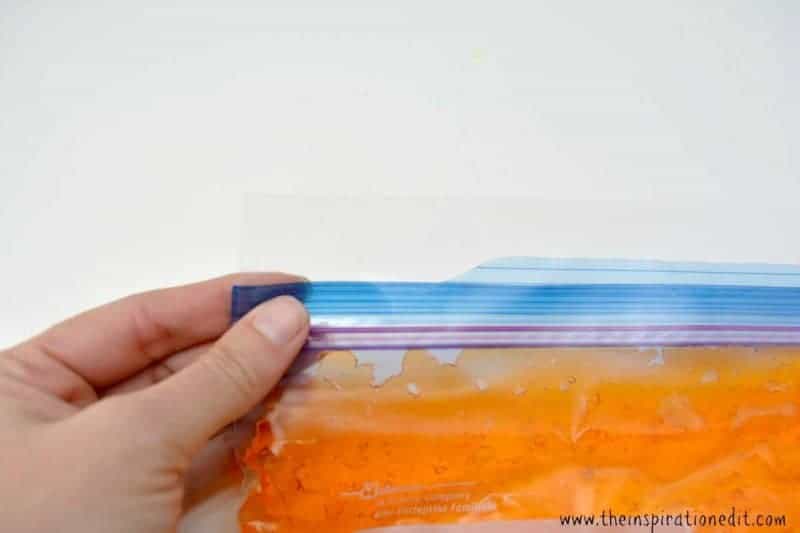 Let your child squish and play, making their Jack-o-Lantern face move around the bag.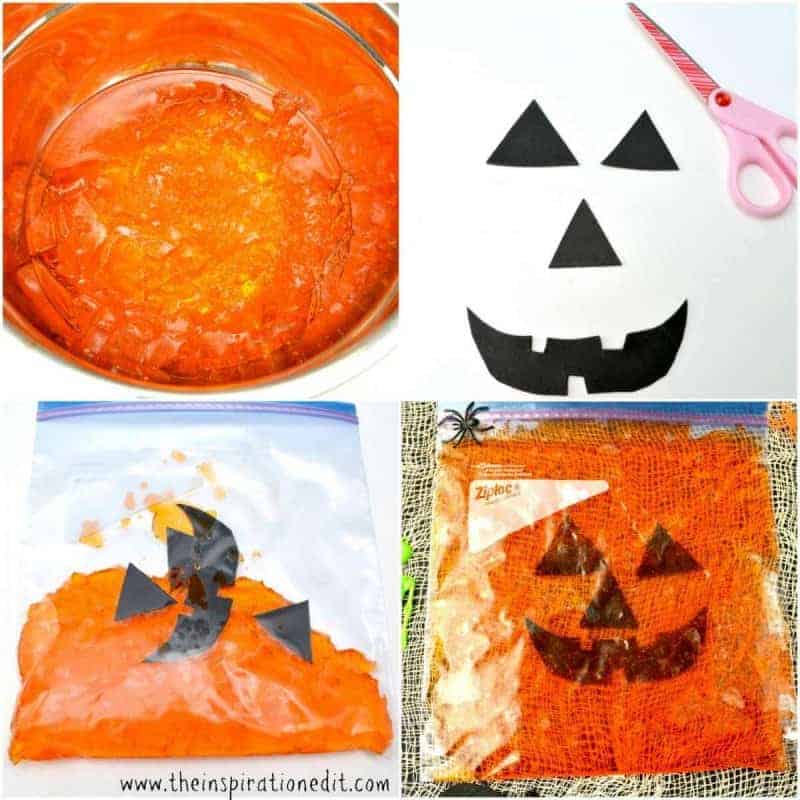 Check Out Our Halloween Crafts and Recipes Here
Please Pin This Halloween Sensory Bag Idea