Are you looking for easy and simple Halloween Craft ideas? Then look no further! These halloween wooden spoons are a fun an easy project for preschool kids to enjoy. 
That's right, today we have a super fun halloween painting idea. You can paint Halloween characters such as Frankenstein with the little ones onto spoons and use them as Halloween decorations during the spooky season.
It's fun and easy for kids and is a great way to get preschool and nursery aged children painting.
Enjoy!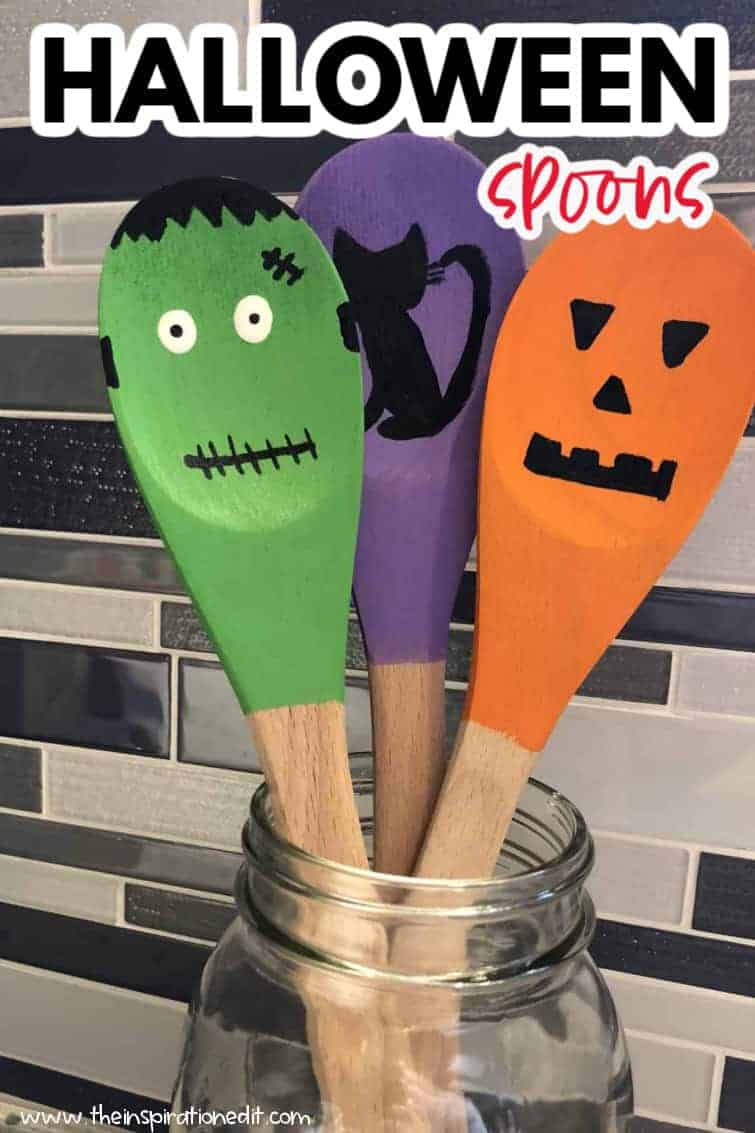 DIY Halloween Wooden Spoons Craft For Kids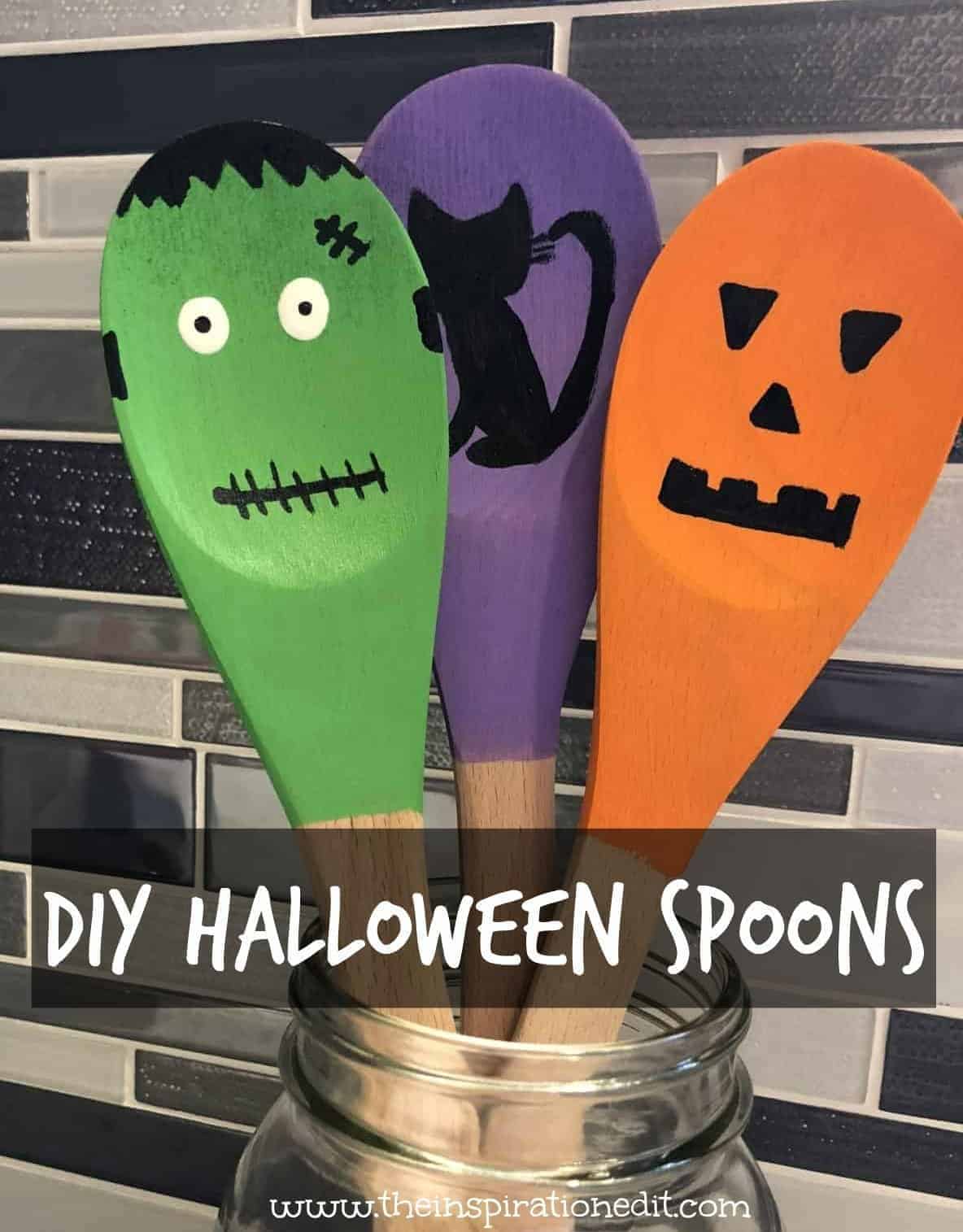 Supplies For This DIY Halloween Craft
Here are the things you will need for these painted wooden spoons for Halloween.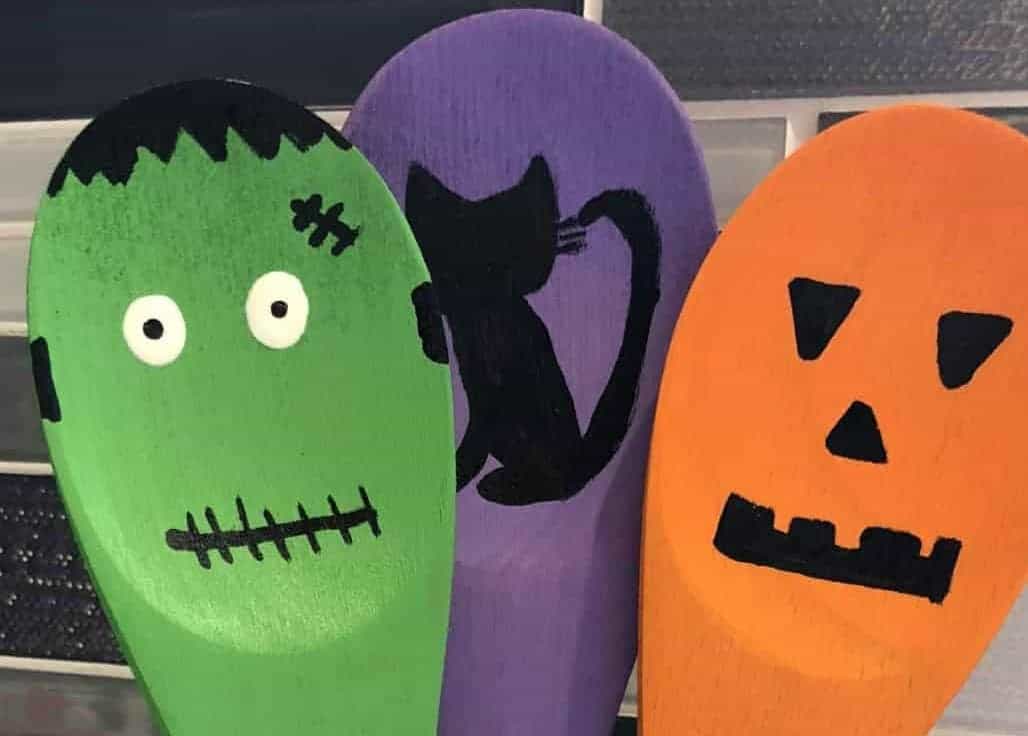 How To Make Halloween Wooden Spoons
I'll now give a small break down on how to paint the Frankenstein, Jack-O-lantern and the Black Cat wooden spoons. You can use these as decorations or even use them as story spoons to promote reading with kids during the Halloween season.
We have a fantastic list of Halloween Books Kids Will Enjoy Reading. You'll love to see this! Enjoy!
Frankenstein Wooden Spoon
Step 1: Start by painting the Frankenstein spoon green.
Step 2: Using white puffy paint draw on two white dots for eyes.
Step 3: Complete the rest of the face and of course don't forget the bolts on the sides of your Frankenstein's head.
Step 4: Add a couple of "stitches" and your finished!
Jack-O-Lantern Pumpkin Craft
Step 1: start by painting your wooden spoon orange.
Step 2: Draw two triangles facing the right way for your eyes and draw an upside down triangle in the middle of the face for your nose.
Step 3: Draw a cut out "teeth" mouth and that's all!
Black Cat Wooden Spoon
Step 1: Start by painting your spoon purple.
Step 2: Using a black paint pen draw the silhouette of a black cat.
**Alternate Idea: If a cat may be too difficult for you, try designing with a Halloween phrase like "Happy Halloween!" Or "Boo!"
You can now use these fun wooden spoons for Halloween!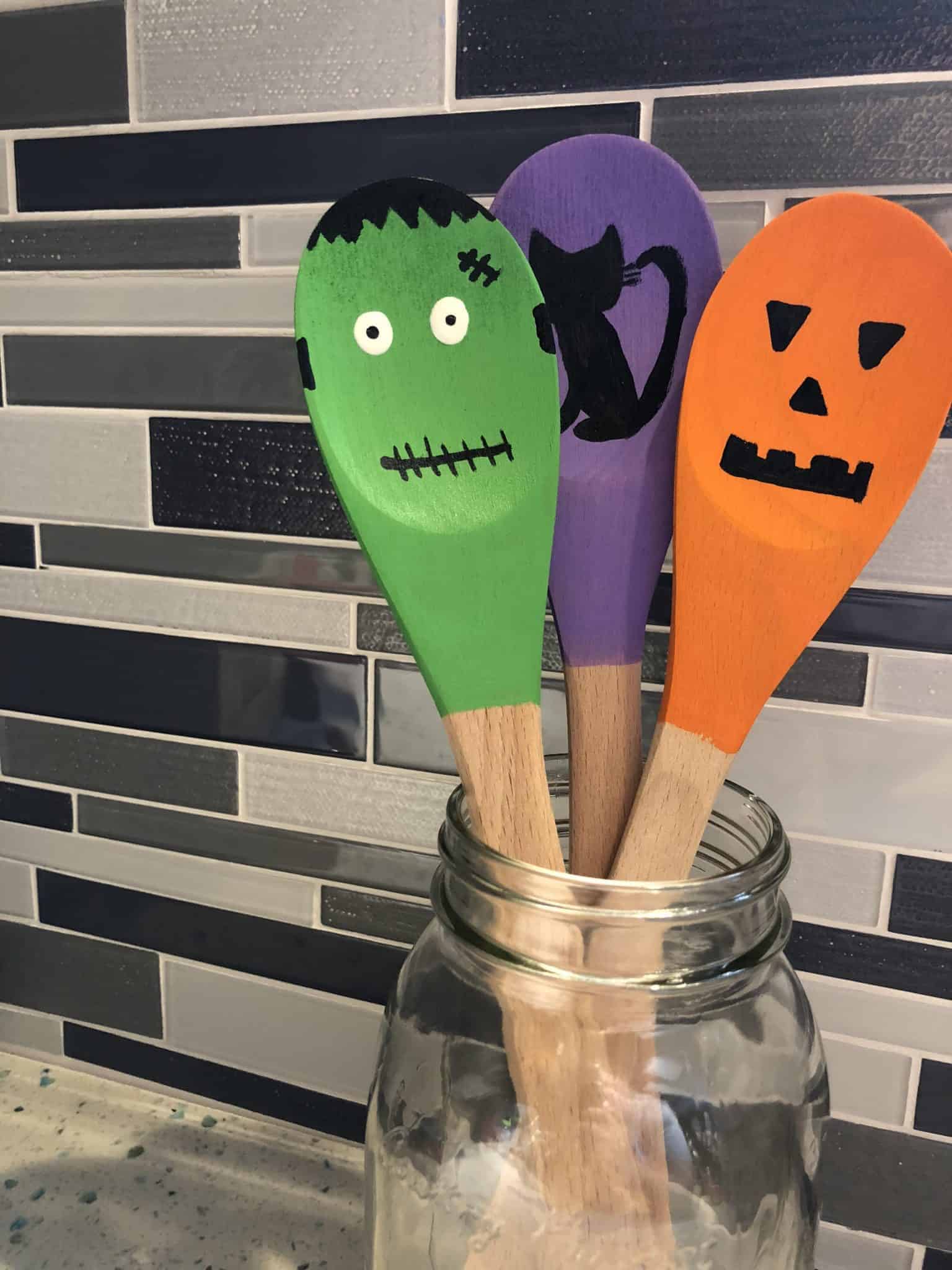 You May Also Enjoy The Following Halloween Posts:
Busy now? Please pin this idea for later! Pinning helps support my blog and allows me to share more fun and wonderful ideas!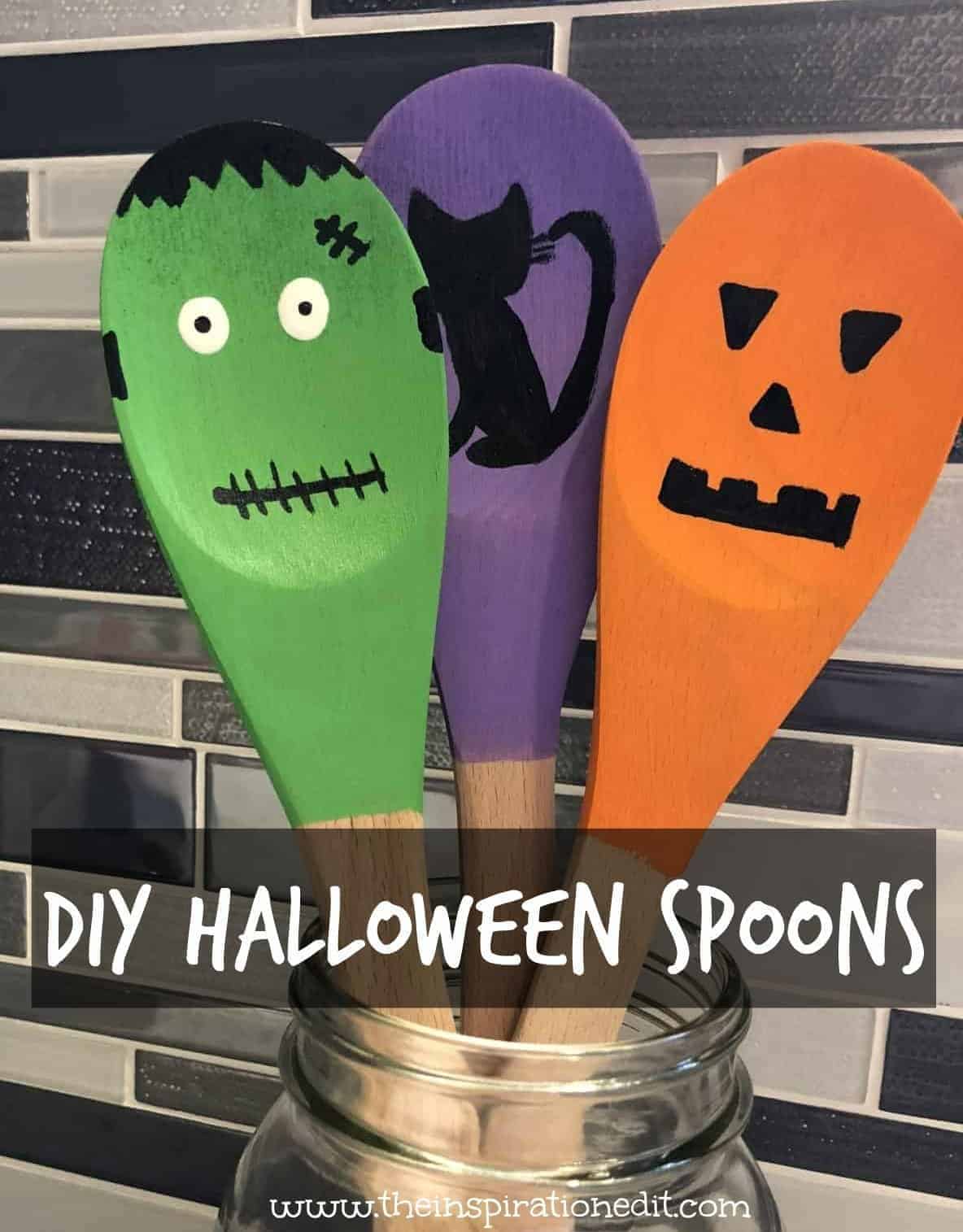 About Angela Milnes
Angela Milnes is a Qualified Early Years Teacher who has specialised in Preschool and Kindergarten teaching. She has a wealth of experience teaching young children and is passionate about kids crafts and having fun as a family. Angela has also taught cooking skills and loves to share both family recipes and easy instant pot recipes here on The Inspiration Edit. Follow her on Pinterest!