Looking for some great Autumn crafts to welcome in the cooler weather? These DIY crafts for autumn are so simple and fun!
Anytime you can use items from nature to enhance creativity and imagination, you know the outcome is going to be good! While a lot of these fall leaf crafts are great for preschoolers, any age really can join in on the fun!
It's time to sit down, relax and channel your inner artist and create some of these fun and adorable crafts!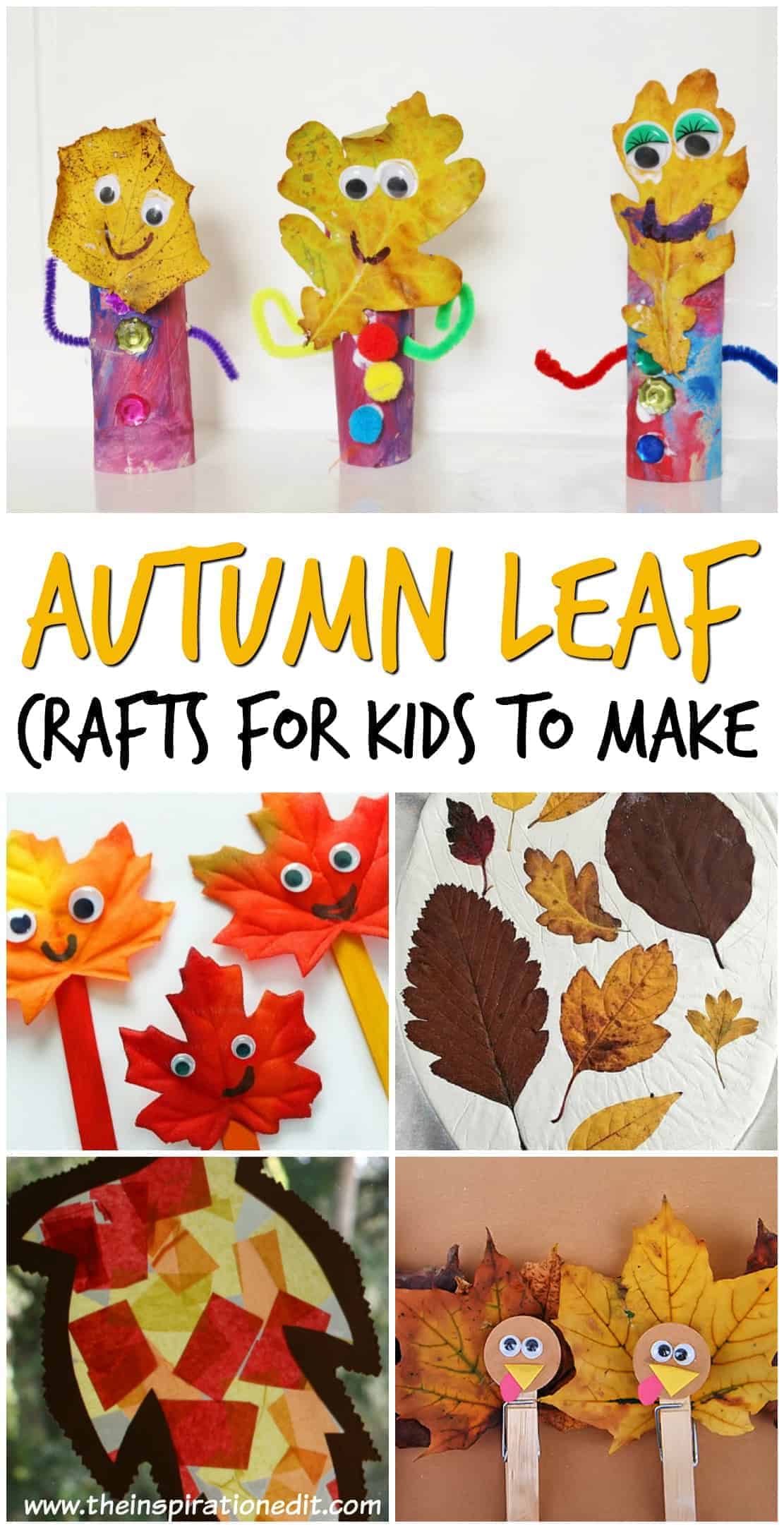 *I use affiliate links in this post. If you buy anything from my links I will earn a small commission*
Easy Autumn Crafts That Are Cute
The great part about creating these fall leaf crafts is that they're all so easy and cute! Who knew putting googly eyes on leaves can cause such happiness?!
Autumn Leaf People by Thimble And Twig
Welcome fall with this autumn leaf people craft, your kids will have fun collecting leaves and painting as well as decorating the leaf people.
Leaf Garland Fall Craft by The Art Kit Blog
Bring the beauty of fall with this leaf garland fall craft. It's very simple to do yet I'm sure the kids will have fun making it and after you're done, you can hang it at home!
Fall Leaf Family by Homeschool Preschool
Recreate your family with this fall leaf family craft. All you need is some popsicle sticks, faux leaves, googly eyes, glue, and a marker!

Fall Leaf Crafts You Will Love
Don't forget to bring out all the art supplies when creating. Let the kids have fun with their artistic thoughts and abilities!
Fall Leaf Painting by Projects With Kids
Kids love painting so they will surely enjoy painting the rich colors of autumn.
Autumn Leaf Bowls by Red Ted Art
Here's a craft even grown-ups will love. If you're looking for a homemade and functional autumn craft, this is a must-try!
Salt Crystal Leaves Science Experiment by Little Bins For Little Hands
For some STEM activity, this salt crystal leaves science experiment might be what you're looking for. While kids are enjoying it, they will also learn from this activity.
Super Creative Autumn Leaf Crafts
While these autumn crafts are creative, your child can keep adding on even more if they want!
Autumn Fall Wreath by Scribble Doodle And Draw
'Tis the season to change your wreaths! So why not make your own autumn fall wreath? It's easy to make and the kids will love sourcing leaves.
Clothespin Leaf Turkey by Our Kids Things
One thing I love fall is that you can do a lot of crafts out of fall leaves and this one of them. This clothespin leaf turkey is fun and easy to do.
Leaf Printed Air Drying Clay by The Gingerbread House
Looking for a creative way to use leaves? Then you should try this leaf printed air drying clay craft, it's so much enjoyable to make and you can create a lot of crafts from it.
Fun Fall Crafts
Great for a rainy day at home or as an "I'm thinking about you" gift for family and friends!
Easy Autumn Leaf Crown by Nurture Store
Welcome fall in style with this easy autumn leaf crown, all you need is a few materials and you can feel like a autumn royalty.
Leaf Sun Catcher by Fantastic Fun And Learning
If you love dream catchers, then you will surely adore this counterpart – leaf sun catcher! This is a perfect craft for toddlers or pre-school kids.
Fall Leaf Marbled Painting by The Preschool Toolbox Blog
Here's another immersive craft your kids can do. This fall leaf marbled painting will stimulate your kid's creativity and also their fine motor skills.

More Fun Fall Craft Ideas
Don't forget about these fun fall craft ideas!
Paper Plate Owl Fall Tree Craft by Our Kids Things
Owls are such beautiful creatures! If you love owls then you will like this paper plate owl fall tree craft.
Leaf Rubbing by Sixth Bloom
We love quick and easy crafts and this leaf rubbing craft fits the bill. All you need are some leaves and crayons.
Autumn Leaf Sun Project by The Gingerbread House
Suncatchers are another craft fun craft you can make. This autumn leaf sun project is inexpensive and doesn't require a lot of time making.
More Autumn Craft Ideas For Children
And last but not least, they'll love these simple and beautiful options!
Fall Leaf Potato Stamping by How We Learn
Got some potatoes in your kitchen? Then you can definitely do this fall leaf potato stamping activity. Kids will have fun stamping and trying out different fall colors.
Newspaper Leaf Garland by Red Ted Art
If you have some old newspaper in your house then use it to make newspaper leaf garland! This is a great way to reuse and make crafts out of ordinary materials in your home.
Fall Leaf Process Art by Pink Stripy Socks
Simplicity is beauty and this fall leaf process art is simple yet so elegant and beautiful. If you have glitters then you can definitely do this.

You may also enjoy the following Autumn posts.
Don't forget to check out our Autumn Leaf Playdough sensory activity for kids!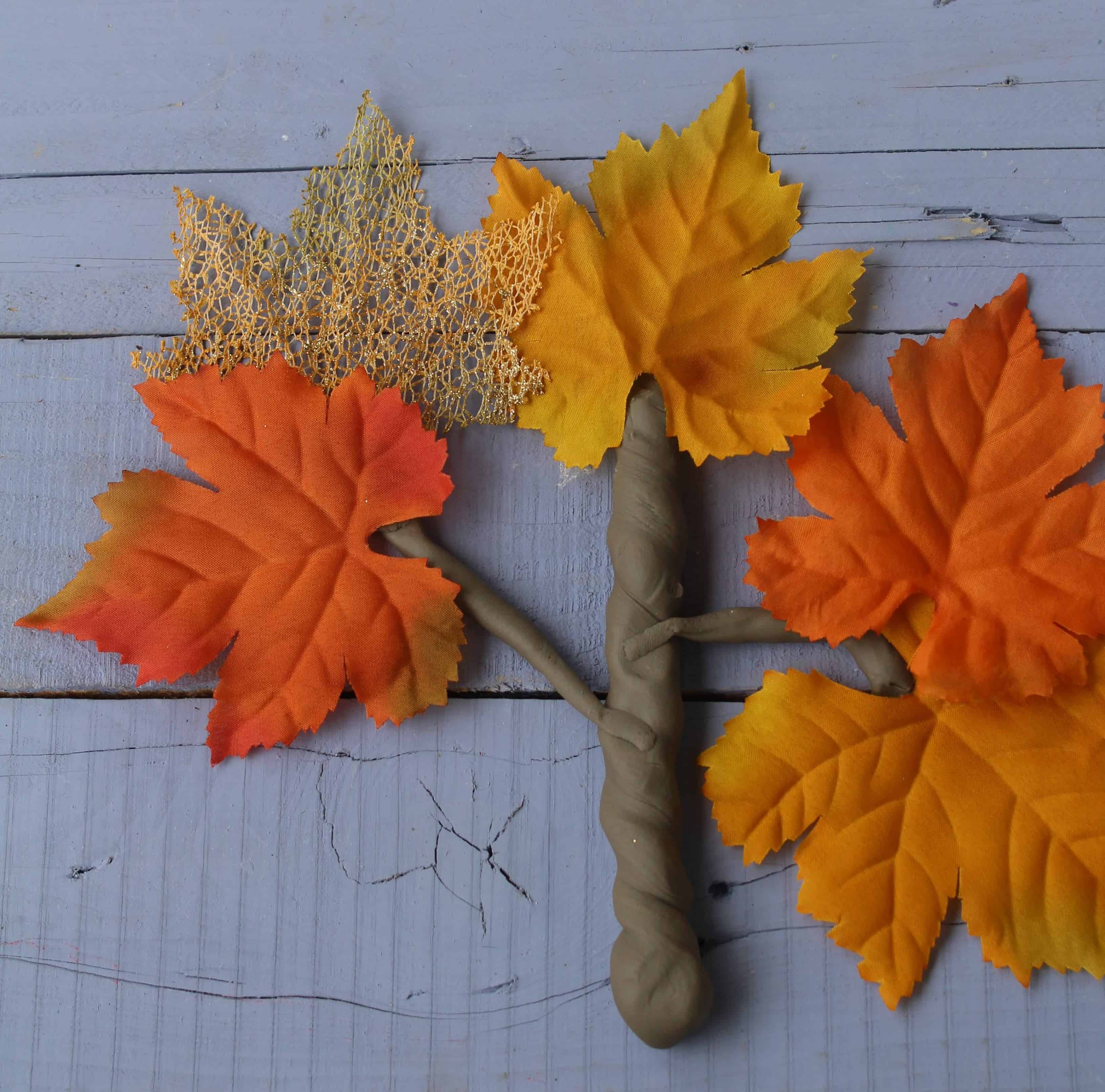 Please pin this fantastic Autumn roundup. Pinning supports my blog and allows me to share more great content.
Please pin this Autumn crafts for preschoolers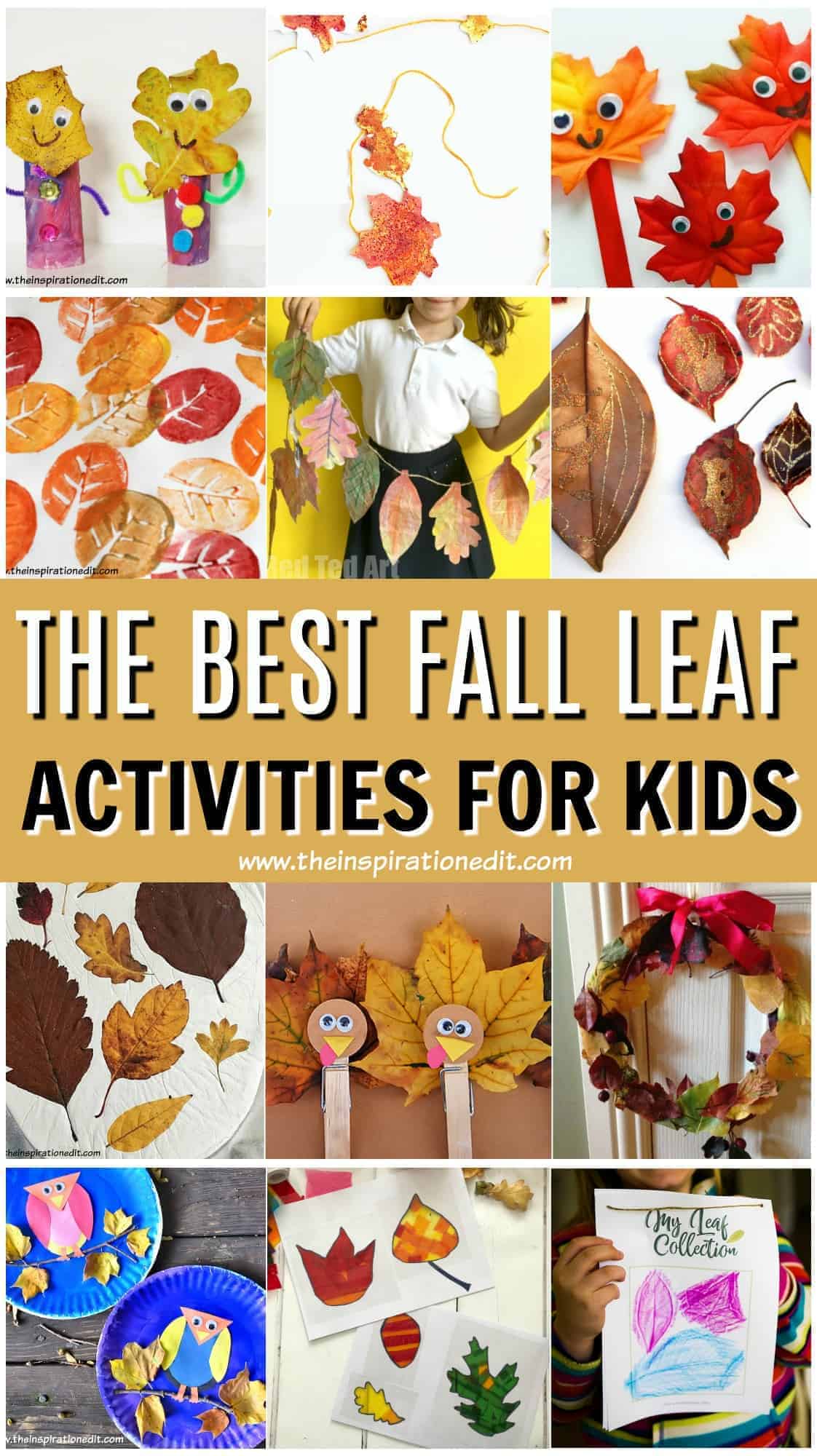 About Angela Milnes
Angela Milnes is a Qualified Early Years Teacher who has specialised in Preschool and Kindergarten teaching. She has a wealth of experience teaching young children and is passionate about kids crafts and having fun as a family. Angela has also taught cooking skills and loves to share both family recipes and easy instant pot recipes here on The Inspiration Edit. Follow her on Pinterest!