How To Make A Nativity With Stones
How To Make a nativity with stones? If This is a question you have then you've come to the right place. Christmas is such a great time for crafts and being creative and today I have a fantastic rock stone themed Nativity scene to share with you.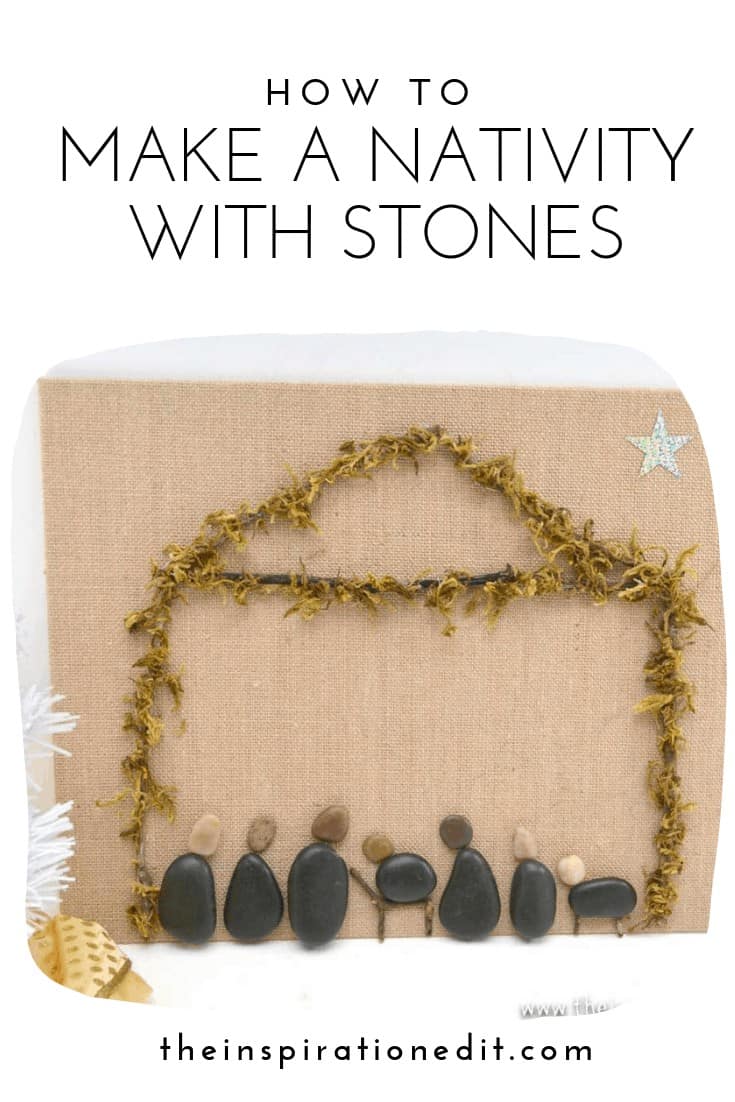 I really hope you love this as much as I do. It's super cute, fun and easy to make and the kids will love this. Enjoy.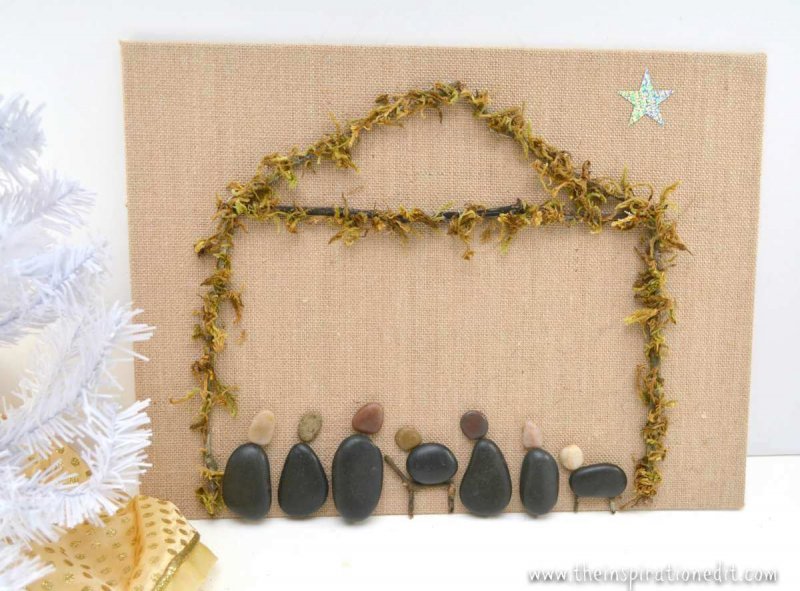 *I use affiliate links in this post. If you buy anything from my links I will earn a small commission*
What You Will Need For This DIY Nativity Project
Large flat rocks
Small pebbles
Twigs of different lengths that snap easily
Hot glue gun
Burlap covered canvas
Floral moss
Star shaped confetti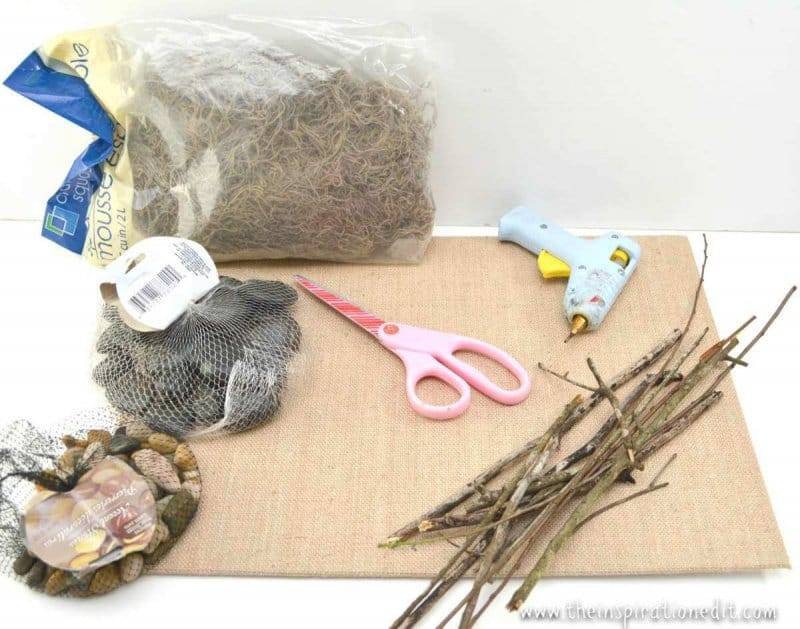 Adhesive Technologies 05694 Mini Hi-Temp Glue Gun (& Combo Pack) Glue Gun & Glue Sticks

AmazonBasics Multipurpose Scissors – 3-Pack

Natural Polished Mixed Color Stones Small, total weight approximately 5 pounds, average size 0.5

How To Make A Nativity With Stones
Begin by laying out twigs in the shape of a stable on the front of the burlap wrapped canvas.
Make the stable large enough to hold all of the nativity characters you plan to include on your canvas.
You can view the photo for an idea of the basic shape you need to create.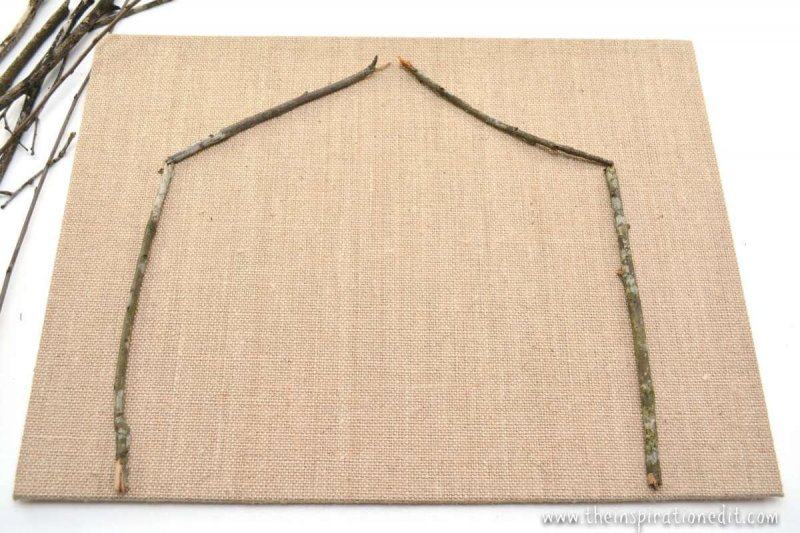 Glue the twigs into place with a hot glue gun once you have them arranged where you would like them to be.
Place a thin layer of hot glue along the twigs that form the stable and press some floral moss into it.
Tap off the excess moss gently and allow the glue to dry and harden.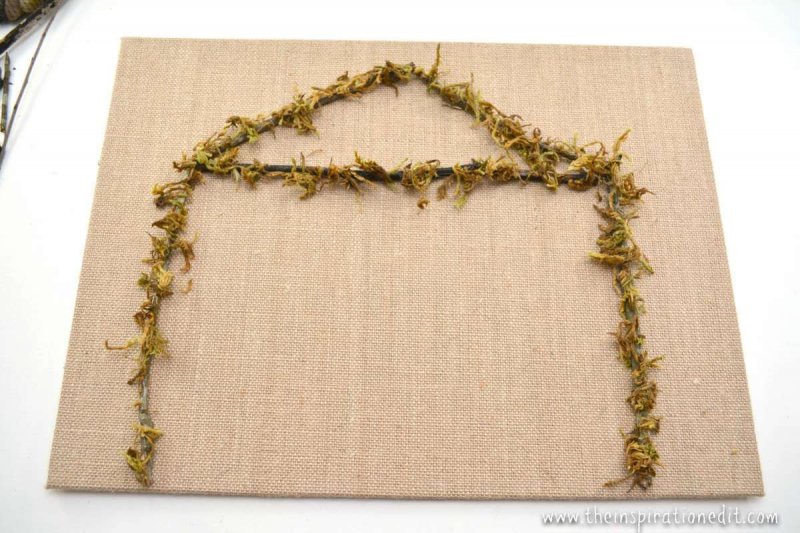 Create a baby Jesus shape for your nativity by finding a medium sized, flat round stone for his body, and a small round pebble for his head.
Hot glue him into place in the centre of the nativity and leave room under him to create a manger out of twigs.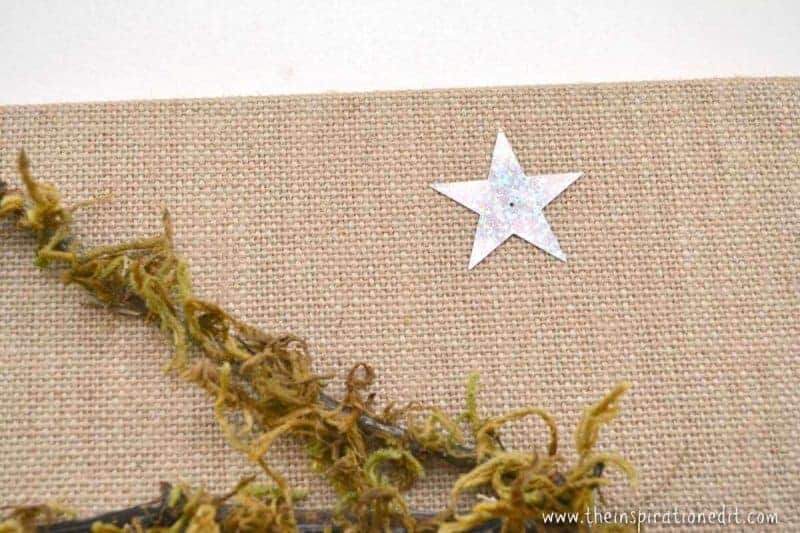 Make a manger for baby Jesus out of twigs and glue it into place under him on the front of the canvas.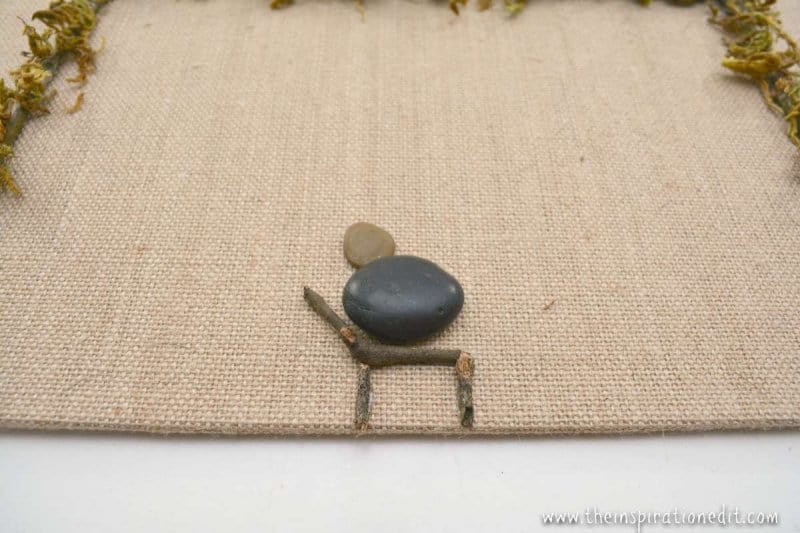 Create other nativity characters of your choosing out of the larger flat stones and the small pebbles.
These can include Mary, Joseph, wise men, shepherds and even sheep.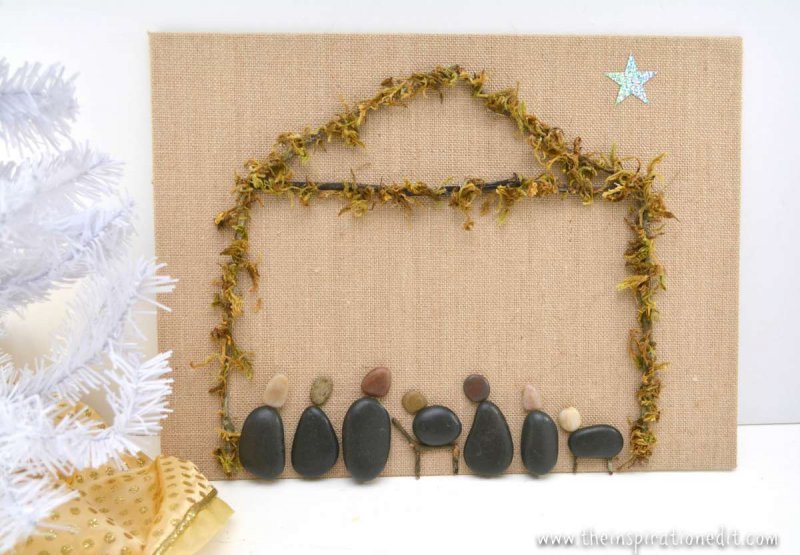 Hot glue the different rock characters into place within the stable on the front of your burlap canvas.

Glue a large star shaped piece of confetti onto the top of your canvas above the stable.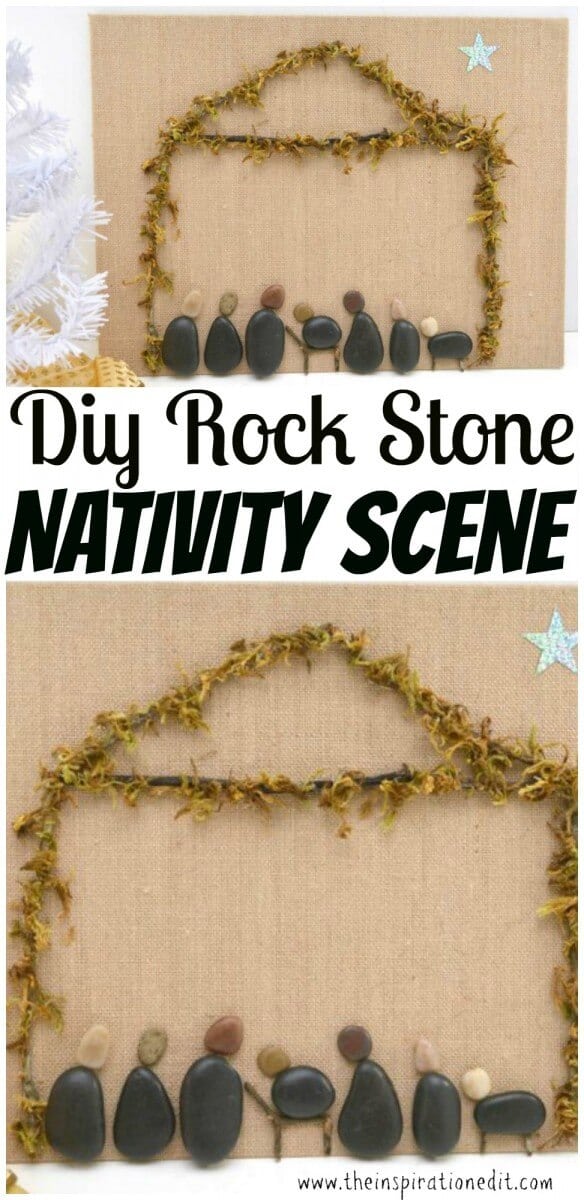 Enjoy.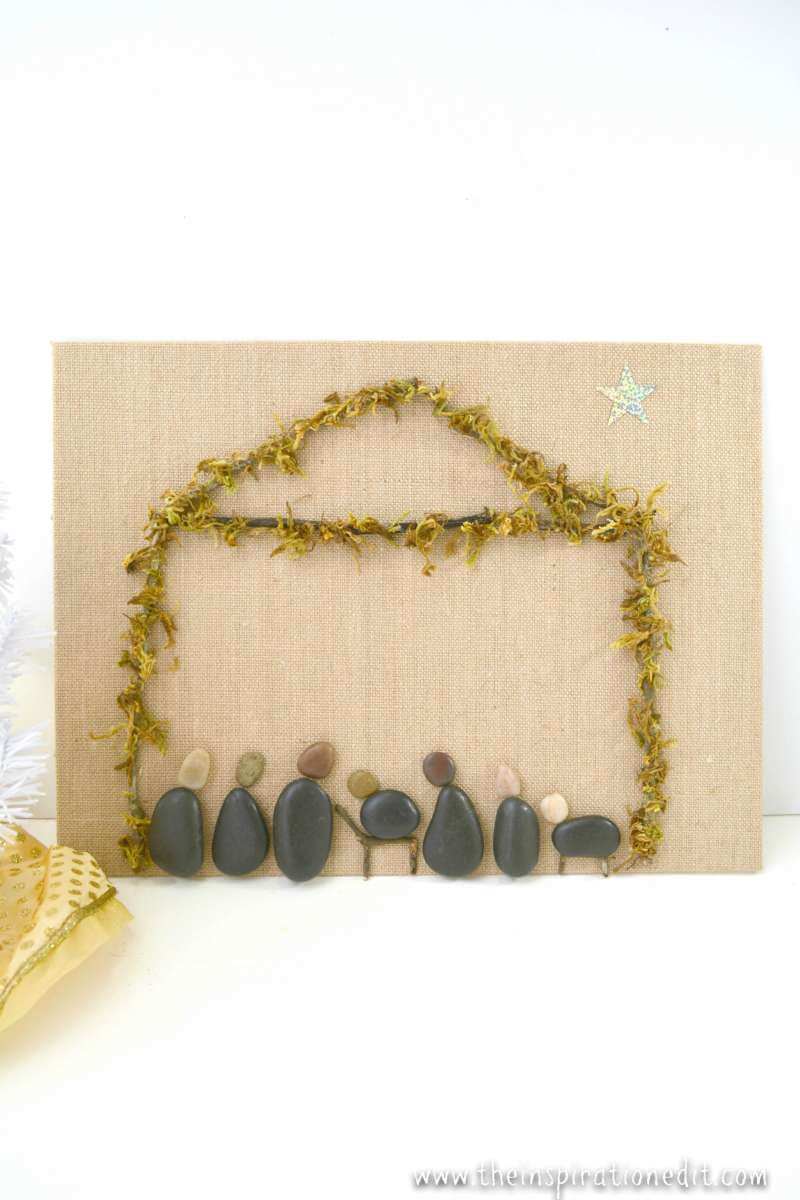 Please Pin How To Make A Nativity With Stones