I don't know anyone that doesn't love cupcakes and in my household our favourite flavour has to be chocolate cupcakes. They are so yummy.
Easter will be here before long and today on The Inspiration Edit we have a fun tutorial to share to create cute hidden carrot cupcakes. They are simple and easy to make and could be a lot of fun as a classroom activity or
Super Cute Hidden Carrot Cupcakes
*This post contains affiliate links. I will earn a small commission if you buy from them*
What You Will Need For These Easster Cupcakes
Edible Easter Grass Green Apple, Pink Strawberry, Blueberry Flavors (3 pack)

Pillsbury Creamy Supreme Frosting, Vanilla Flavor, 16 Oz

Food Coloring Liqua-Gel – 12 Color Variety Kit in .75 fl. oz. (20ml) Bottles

Let's Make It
In a small bowl, combine the colouring and frosting and mix well.
Next, using a knife or a frosting tip, make a hole in the middle of the cupcakes.
Using a piping bag, fill the hole with frosting. Then pipe a dollop of frosting on top of the hole into a peak to look like a carrot top.
Stick 4 little pieces of the edible Easter grass into the carrot top.
Enjoy these sweet treats!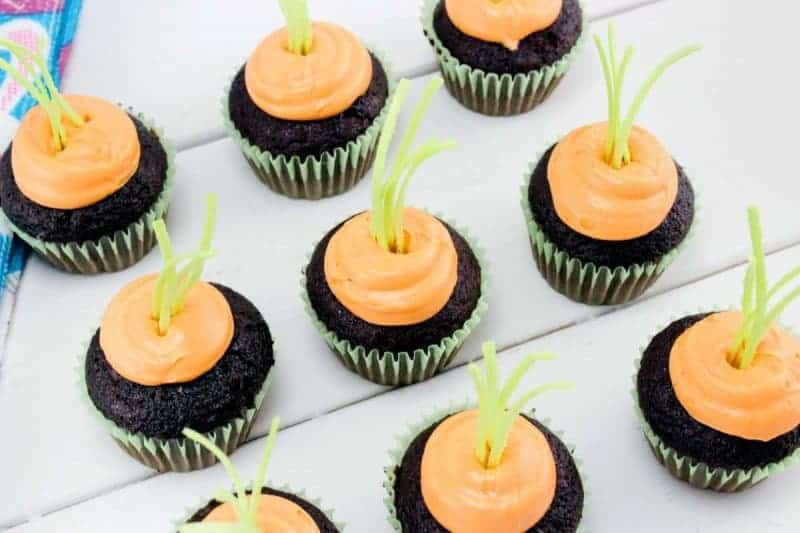 What other tasty treats will you be making this Easter?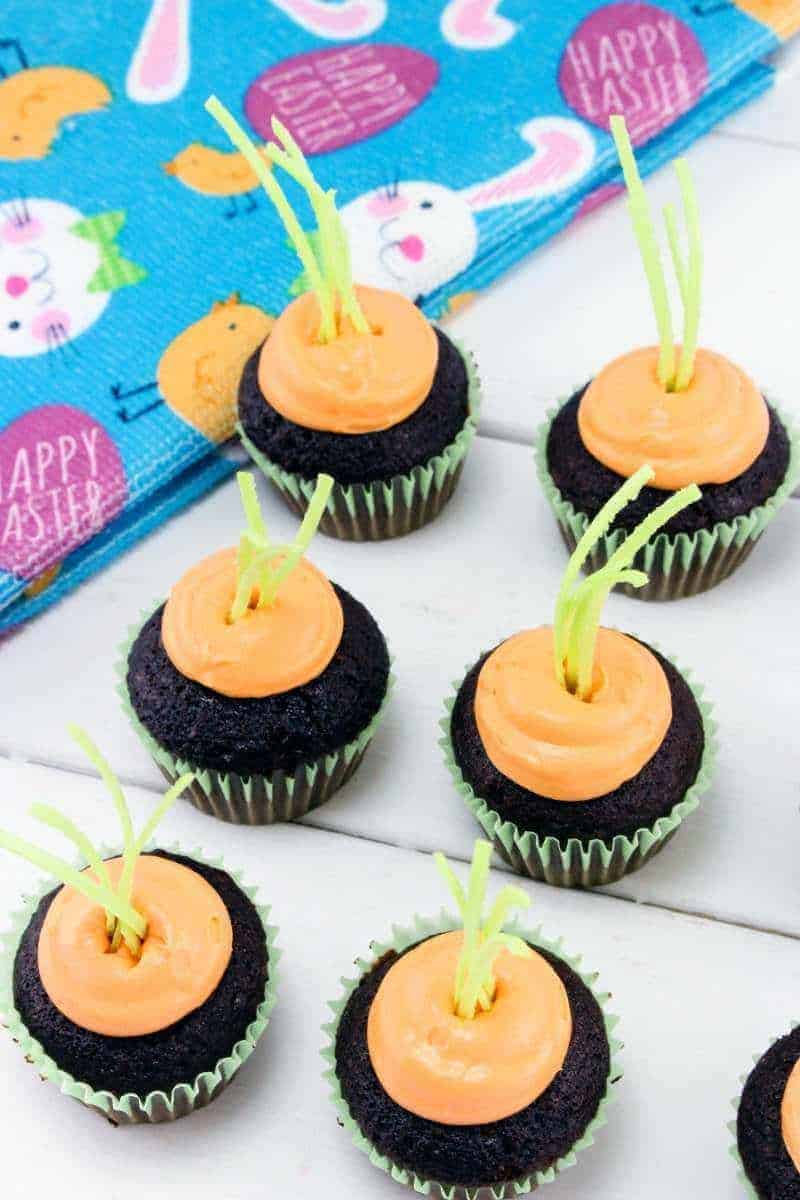 Related Products
15 Piece Mixing Bowl Set with Handle, Nesting Colorful Measuring Cups Spoons Colander Mesh Strainer, BPA Free Plastic Stackable Nested Mixing Bowls

GLOUE Silicone Spatula Set – 4-piece 450oF Heat-Resistant Baking Spoon & Spatulas – Ergonomic Easy-to-Clean Seamless One-Piece Design – Nonstick – Dishwasher Safe – Solid Stainless Steel – Multicolor

Easy Easter Cookbook: Delicious Easter Recipes to Celebrate the Holiday