Today I am sharing a fun and easy to make DIY Ping Pong Snowman Decoration. Making decorations can be super fun and really bring out the joy of Christmas. My daughter loves arts and crafts and I know she is going to love making more decorations with me in the lead up to Christmas. There are so many things you can make and here is our quick and easy Pingpong Snowman tutorial. I hope you like it and do let me know if you try this at home.
Angela x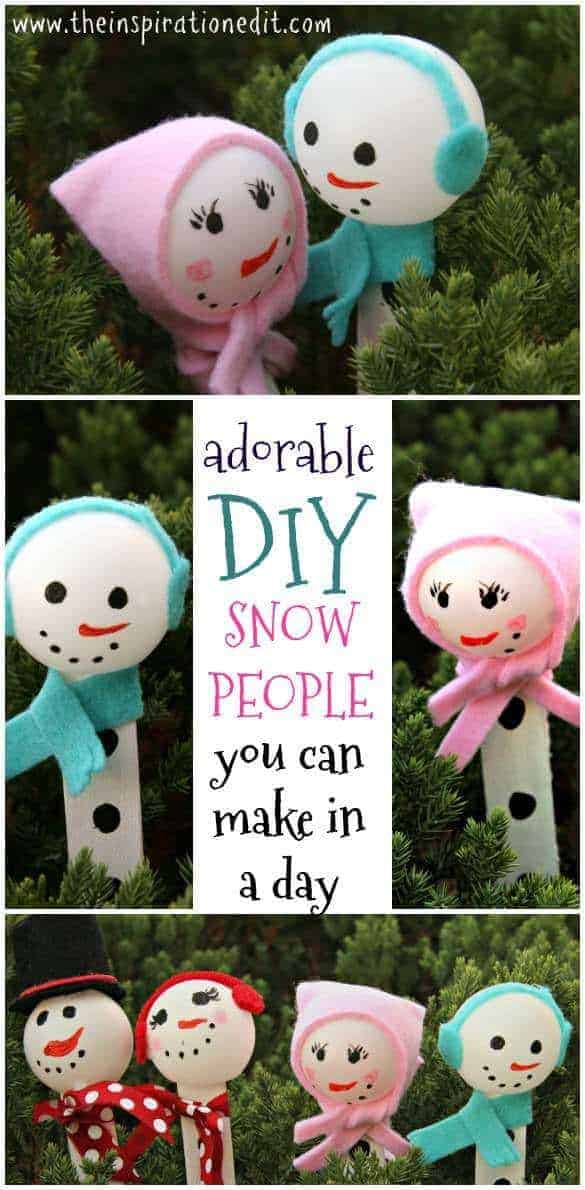 *I use affiliate links in this post. If you buy something from my links I earn a small commission*
Supplies Needed For This Fantastic Christmas Craft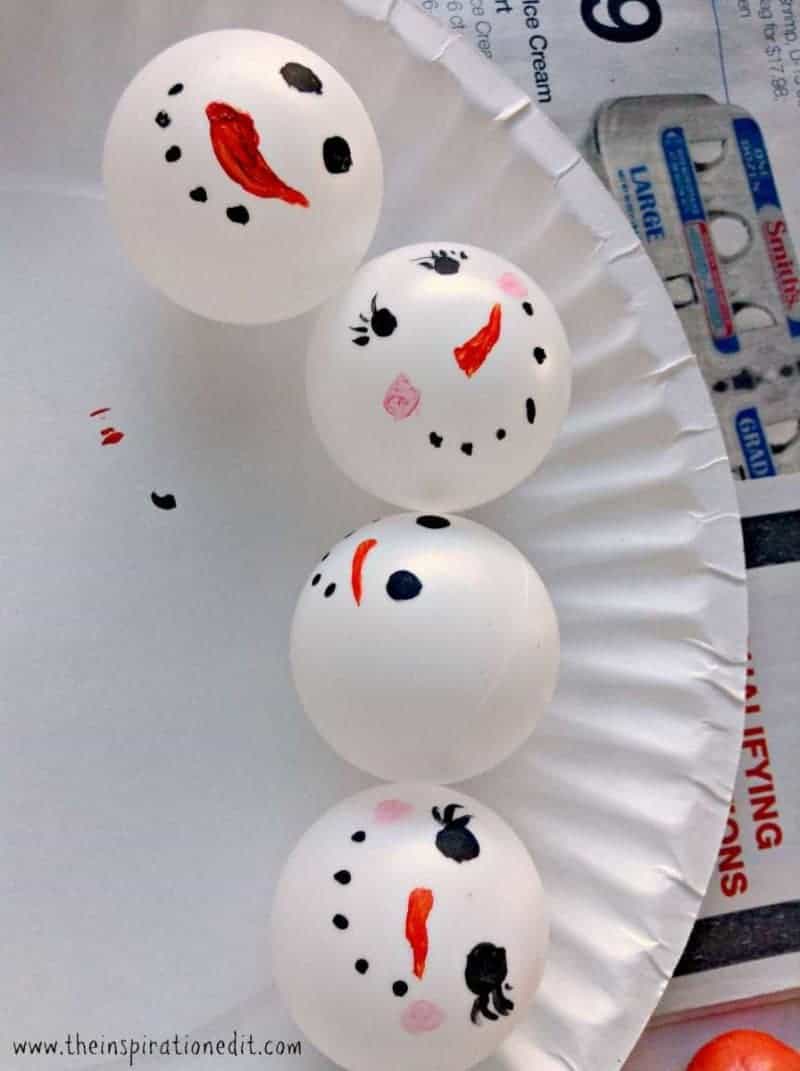 How To Make This Ping Pong Christmas Craft
Paint craft stick white on both sides
Add black dots for coal buttons using your paint or markers
Paint your snowman's face (be creative here / make wild snowmen or a traditional Frosty ; it's up to you)
Use a utility knife to cut a small slit in bottom of snowman's head. Insert craft stick.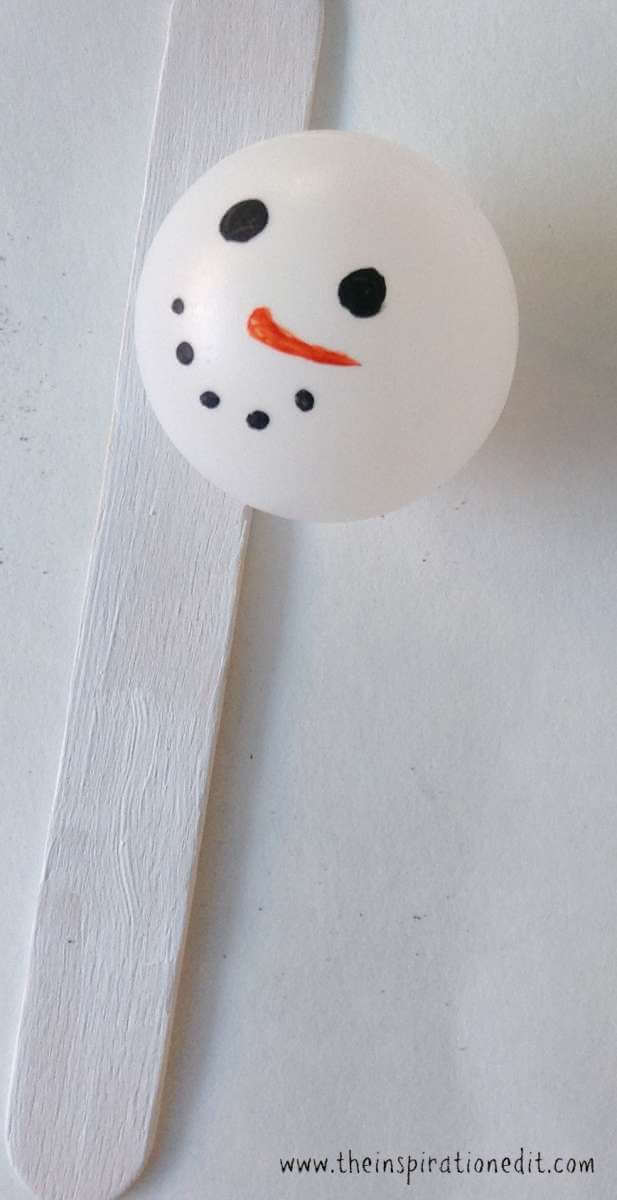 How To Make Santa Scarfs
Scarves can be made of ribbon, felt, or you could crochet a tiny scarf, too.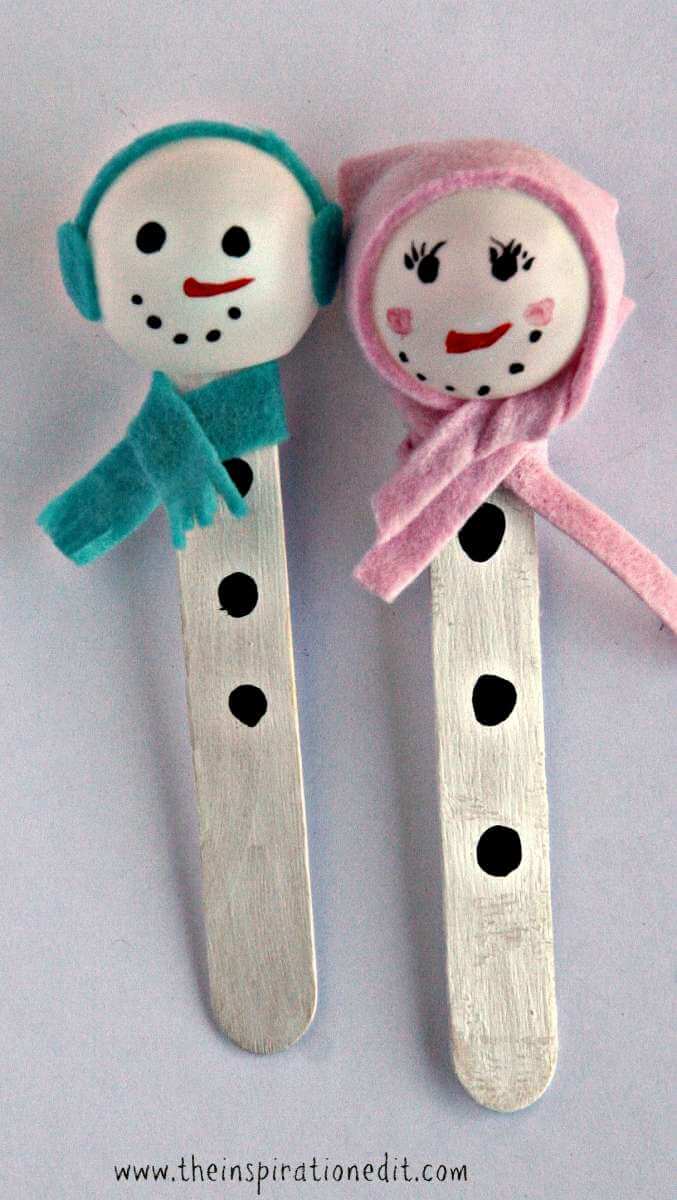 How To Make The Top Hat
To make TopHat, make a cylinder as tall as you want hat to be.
Cut a circle just a little larger than the base of the cylinder for the bottom with brim or, you can order these.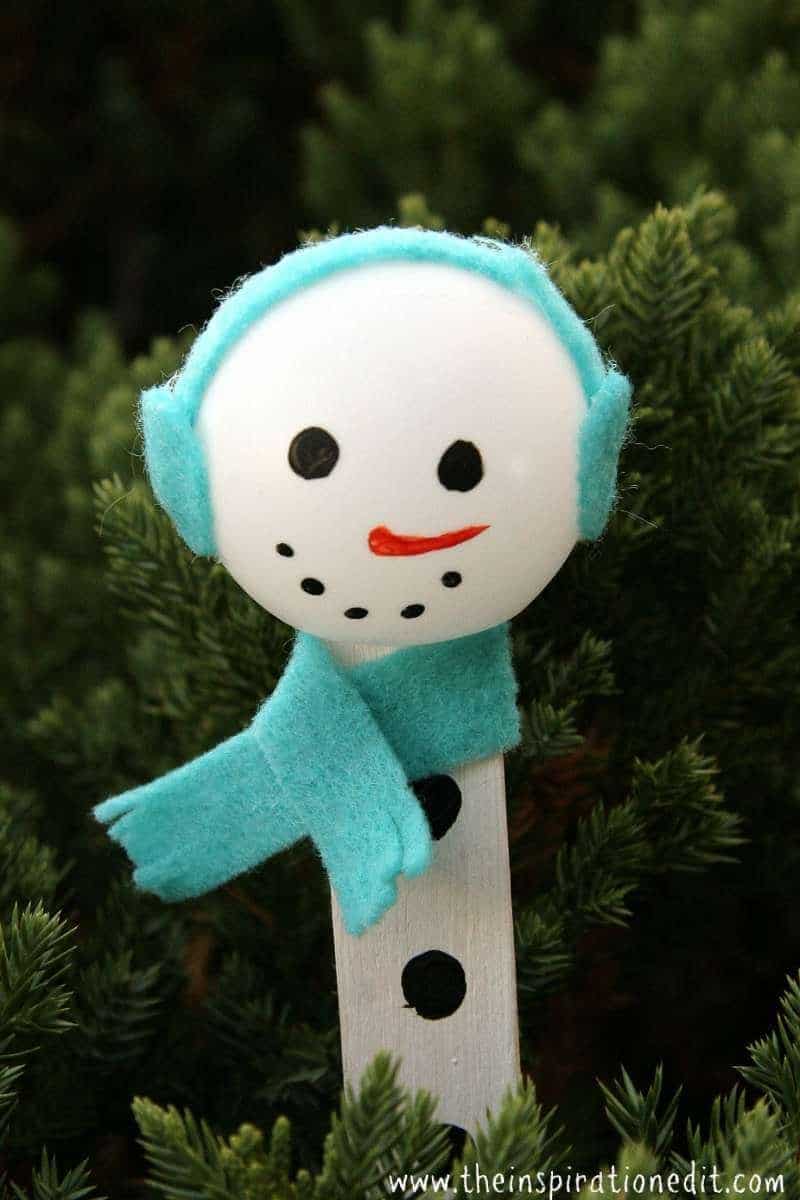 Cut a circle for the top and glue pieces together.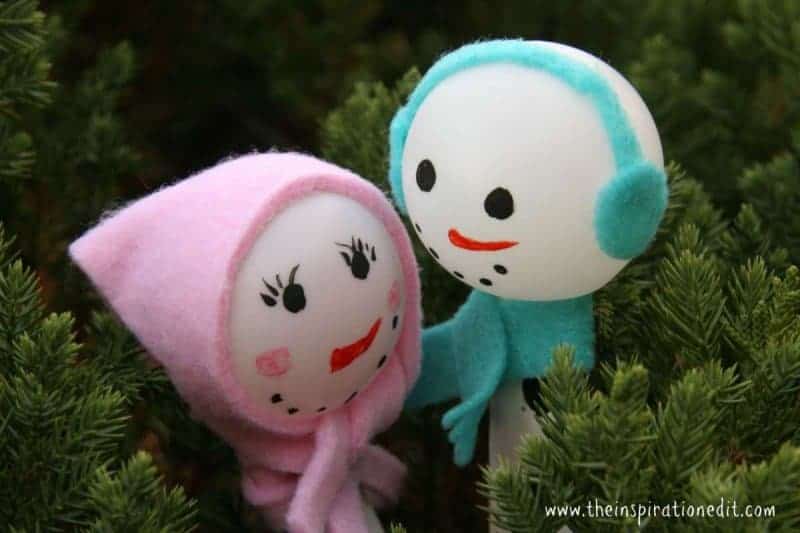 To make ladies scarf/hat, cut a piece of felt in the shape of a triangle leaving a long strip on the base side to wrap around like a scarf.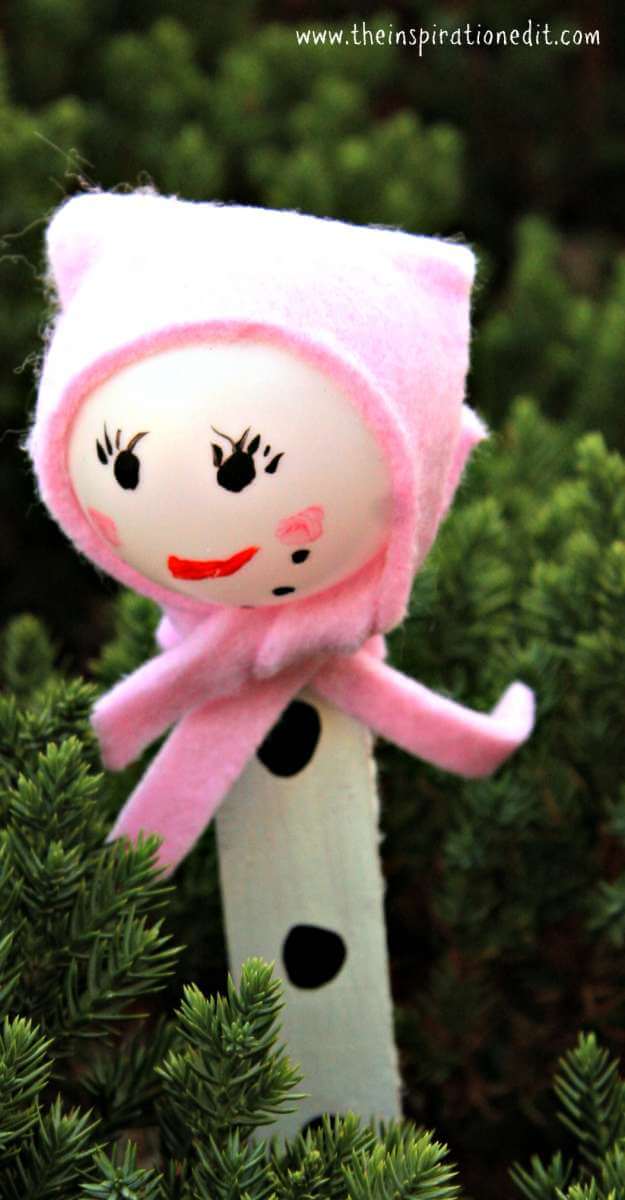 And there you have the tutorial. I do hope you like this Snowman decoration idea. We sure do.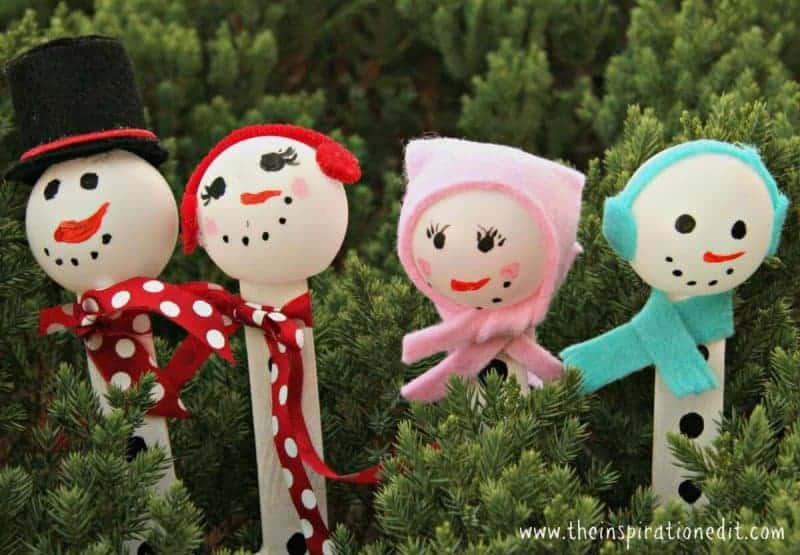 Other Related Products:
About Angela Milnes
Angela Milnes is a Qualified Early Years Teacher who has specialised in Preschool and Kindergarten teaching. She has a wealth of experience teaching young children and is passionate about kids crafts and having fun as a family. Angela has also taught cooking skills and loves to share both family recipes and easy instant pot recipes here on The Inspiration Edit. Follow her on Pinterest!