Do you have a kid who is obsessed with the movie Dinosaur? With all the technology available at our finger tips, it can be tough to get kids off the screen. So, why not use what they love to get them to embark in a science experiment?! This DIY green dinosaur soap is the perfect science experiment to go along with your child's interests.
Make it Educational
Not only can you get your child involved in some science experiences, but you can use Disney's Dinosaur movie as an educational experience! Here are some other educational things you can do with dinosaurs: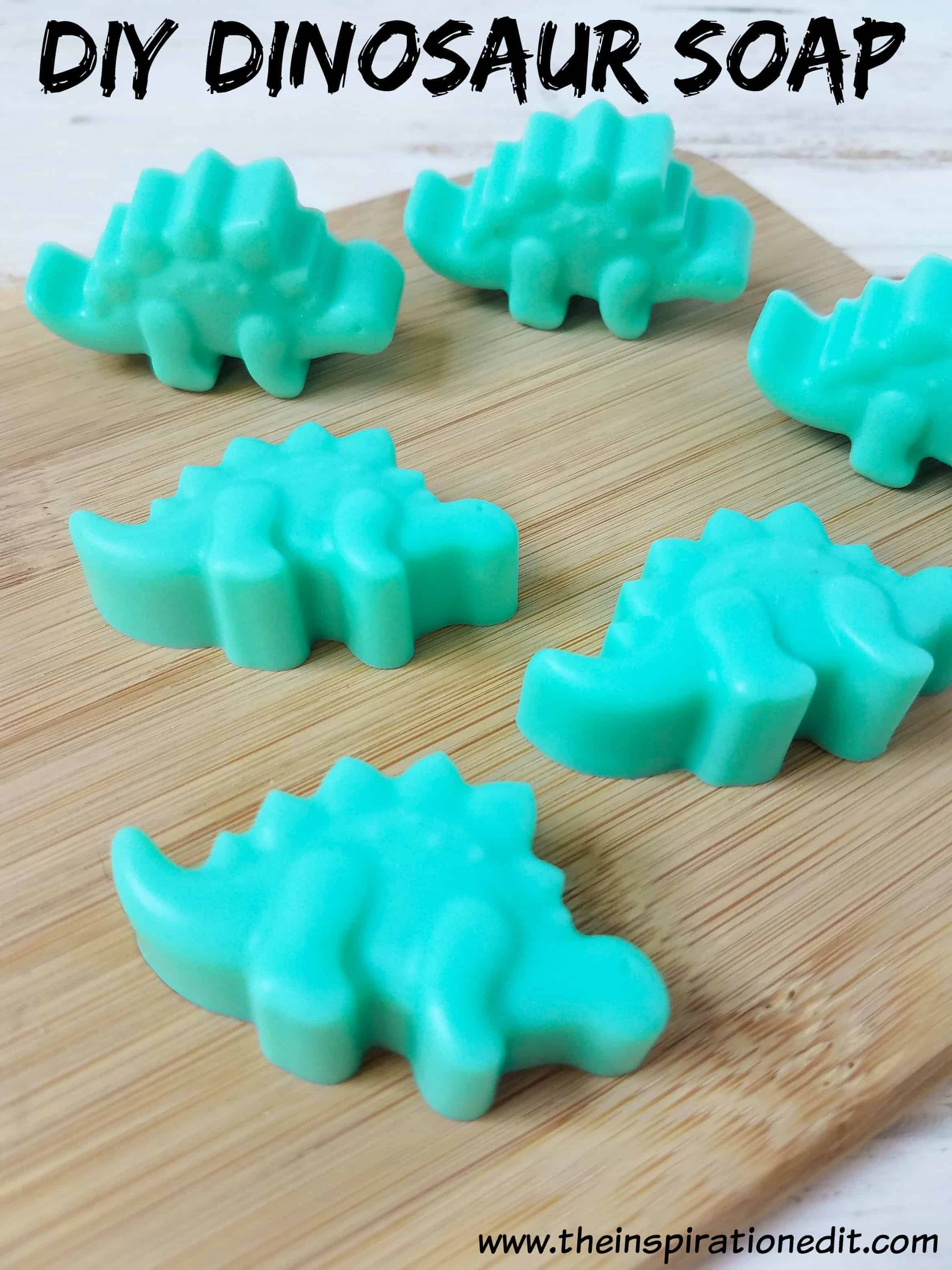 *I use affiliate links in this post. If you buy anything from my links I will earn a small commission*
Supplies:
3 (about

⅕

pound) cubes Shea Butter Melt & Pour Soap Base

2 drops Kiwi (green) soap coloring

Dinosaur candy/soap mold (found at Michael's)

Pyrex measuring cup

Wooden stir stick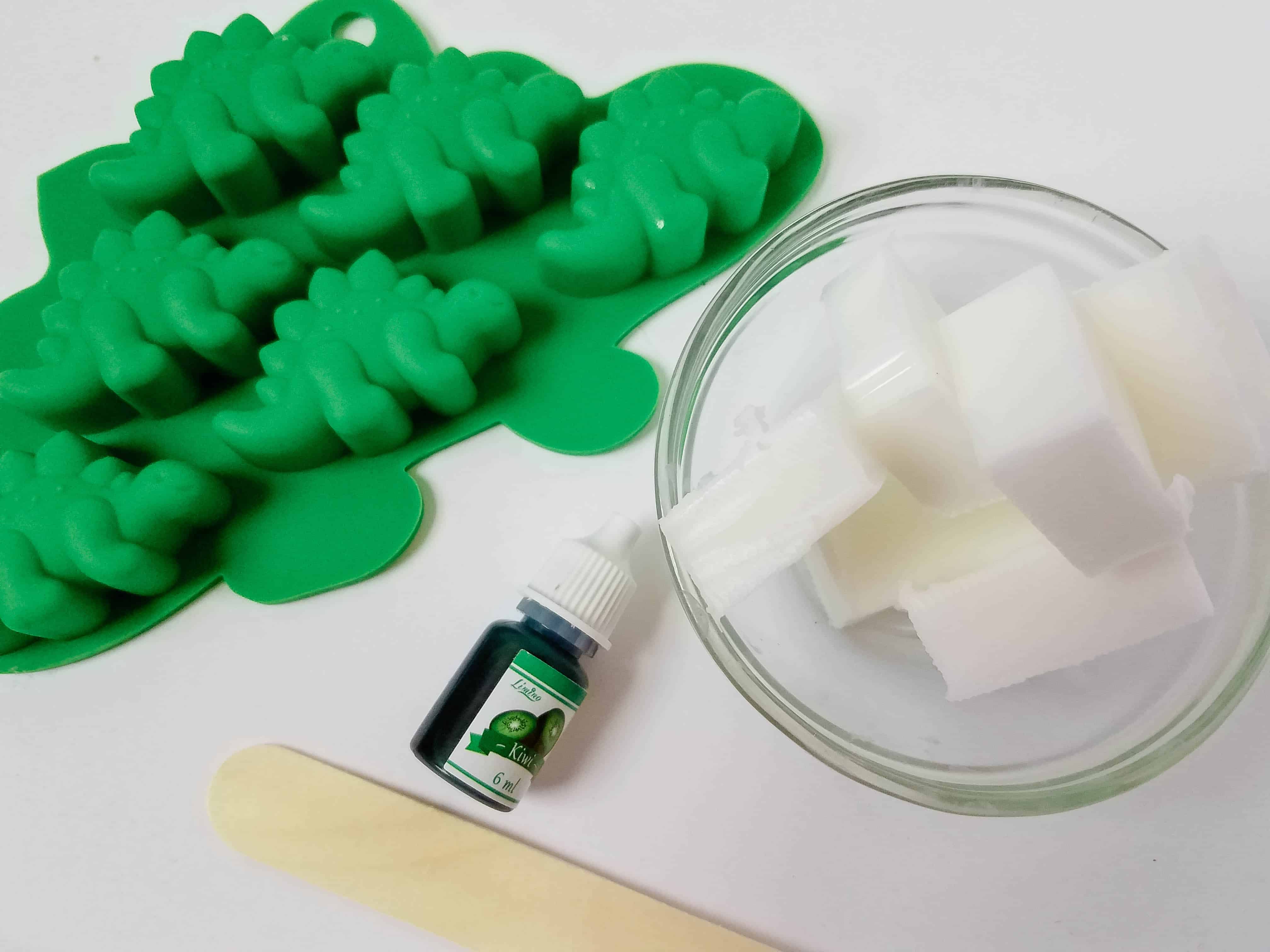 DIY Green Dinosaur Soap Directions
Melt the soap base in the microwave for 30 seconds. If not fully melted, heat in 10 second intervals until fully melted.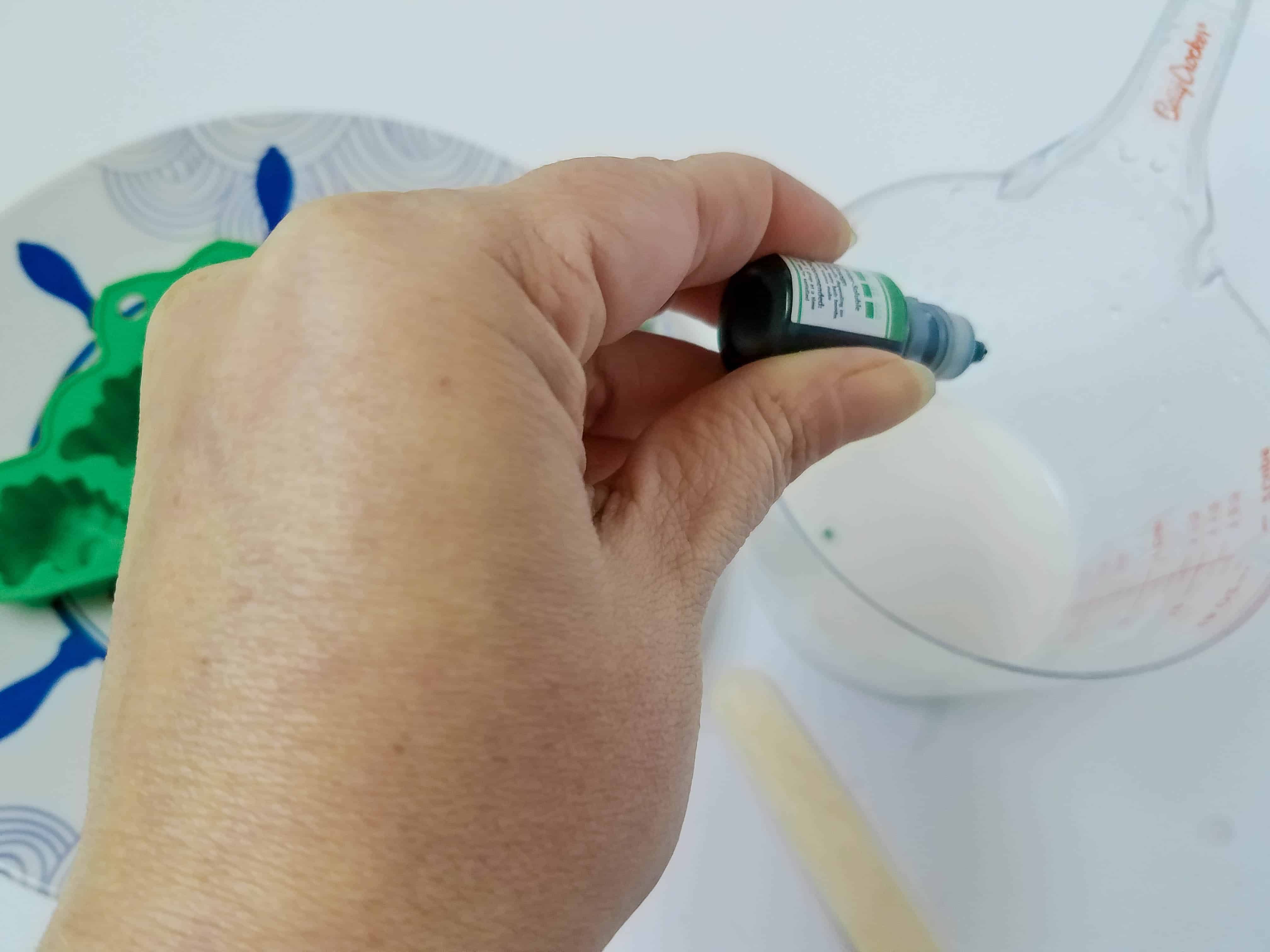 Stir in the soap colorant. We used Kiwi coloring but you can choose whichever color you prefer.
Pour your soap into the Dinosaur mold.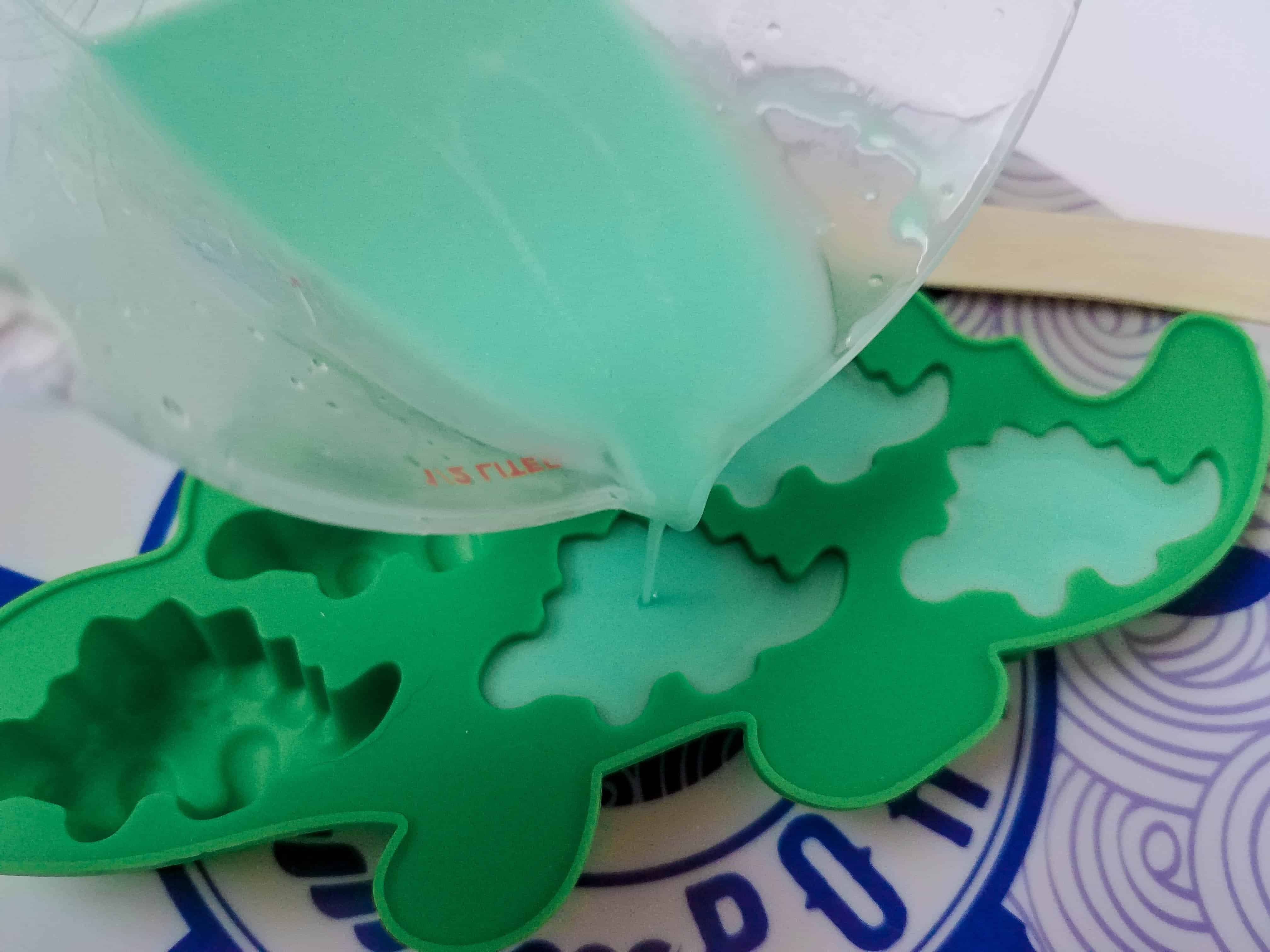 Let the soaps set for 1-2 hours then remove them from the mold.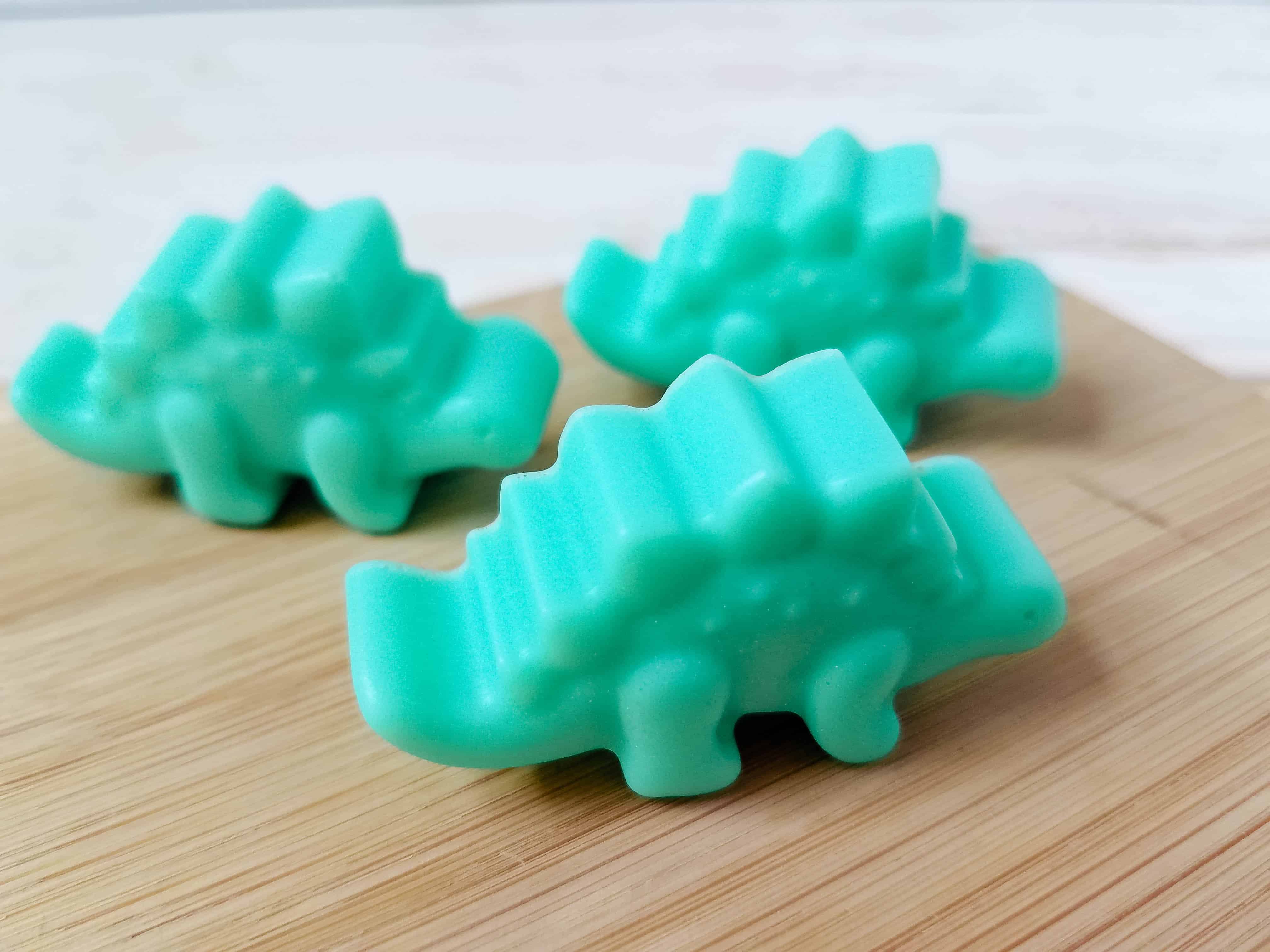 Your Dinosaur soaps are now ready to gift or use.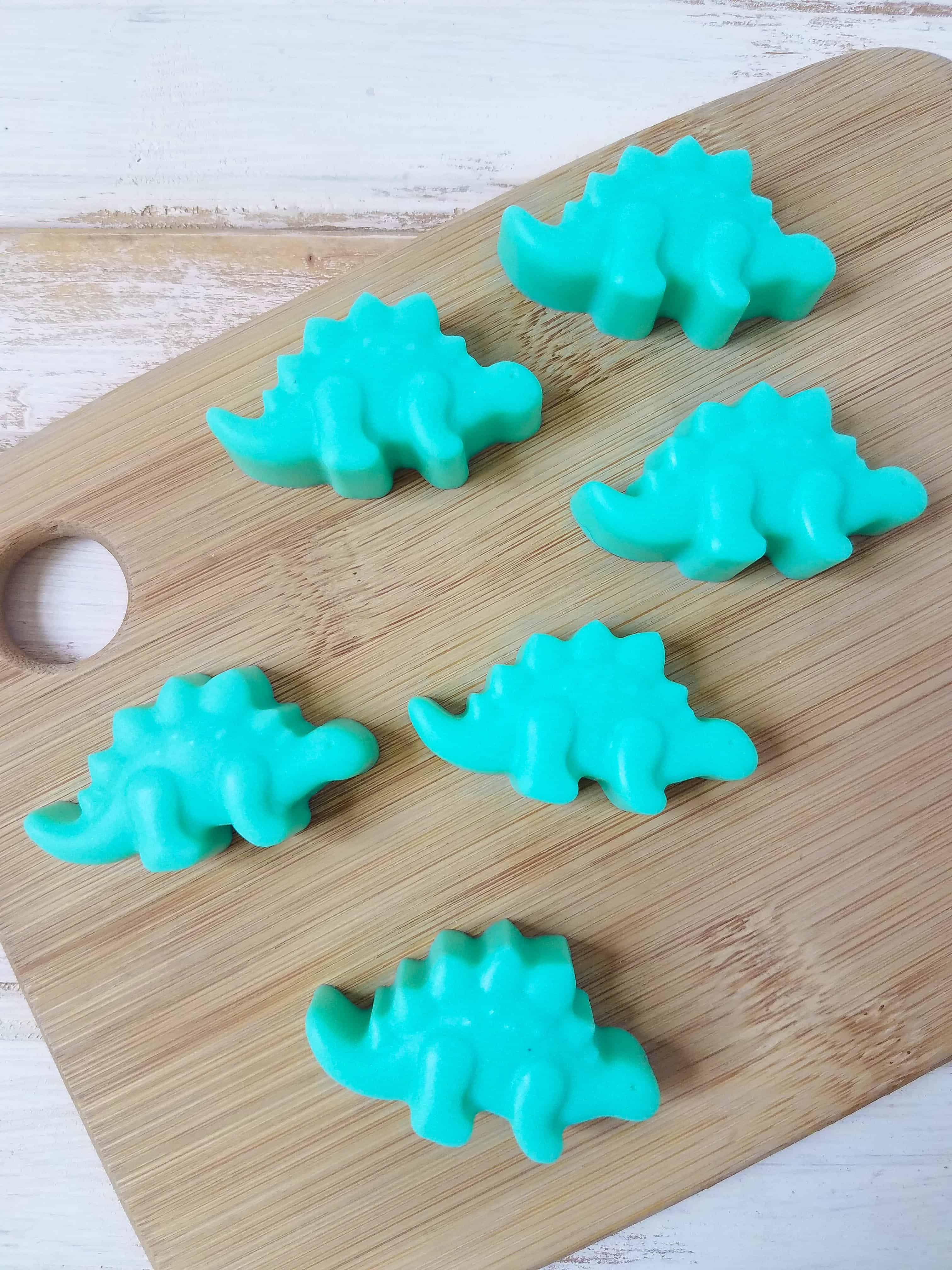 Don't have time to do this craft now? Pin it to Pinterest so you can save it for later! I appreciate all shares and am grateful for your support!