Super Cute Rainbow Dinosaur Paper Plate Craft
Today on The Inspiration Edit we have a fun Dinosaur paper plate craft idea which you will love. Dinosaurs are really fun for both girls and boys.
It's a fun theme to cover both at preschool, at home or in the classroom and there is so much to teach and learn.
A crafty activity like this can really help spark a child's interest in Dinosaurs and history. Enjoy!

*I use affiliate links in this post. If you buy anything from my links I will earn a small commission*
Supplies For This Dinosaur Craft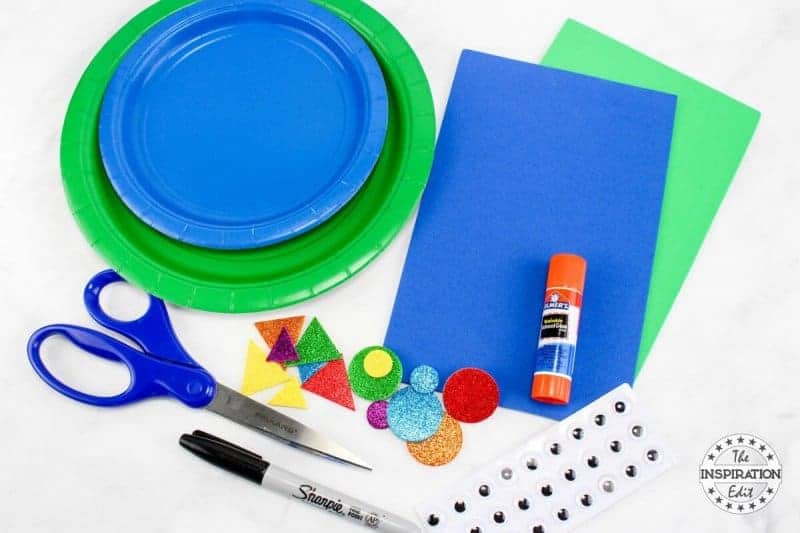 Jubilee 9-inch Paper Plates, 40 Count, Green

Darice 106-118 40/Pack Foam Sheets, 6 by 9-Inch, Assorted

Jubilee 7-Inch Paper Plates, 40 Count, Blue

How To Make Paper Plate Dinosaurs
Cut each paper plate in half. Set one half of each plate aside for the dinosaur bodies.
With the other halves, cut out a little tail and a head for each dinosaur.
With each of the 4 foam pieces, roll each one up so the edges overlap just a little and staple the edges together.
You will now have 2 rolled blue tubes and 2 rolled green tubes.
Stand the tubes up and on one end of each, cut two ¼" slits across from each other.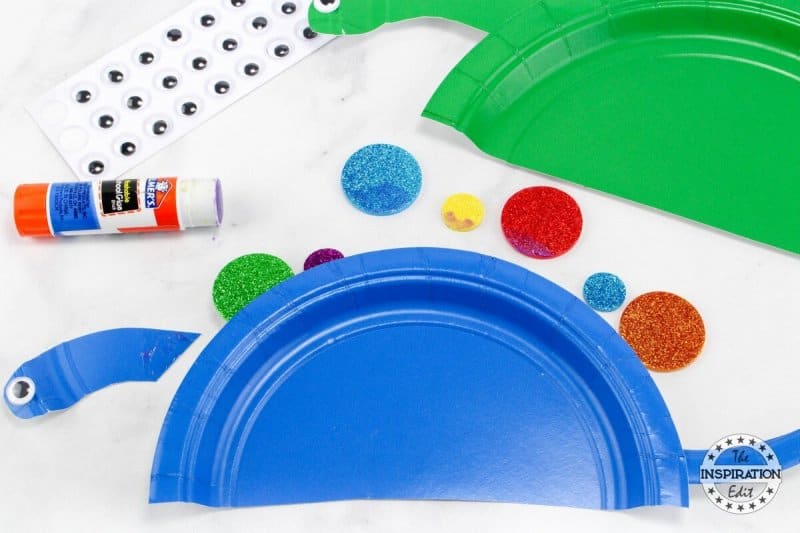 Using the blue half plate, glue the head on the back rim at the bottom near the cut edge.
Glue the tail on the back rim at the bottom near the cut edge at the other side.
Do the same thing with the green plate.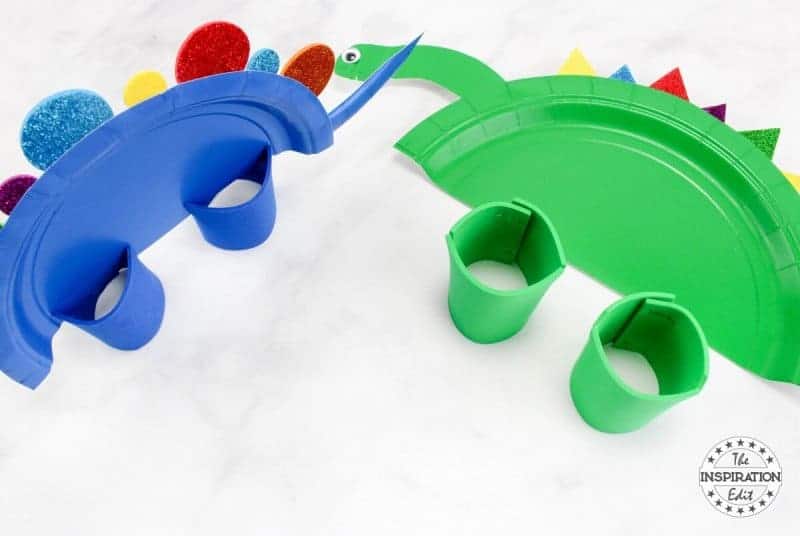 Put glue on the bottom half of the circle foam pieces and stick them to the back rim of the blue dinosaur along the round part of plate.
Fit as many as you would like.
Repeat the same with the green dinosaur using the triangle foam pieces.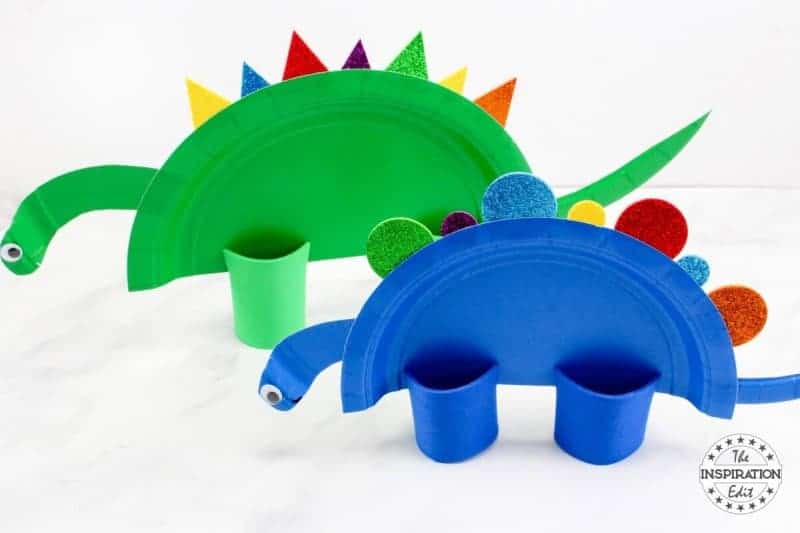 Glue a googly eye on each dinosaur head and draw a little mouth on them.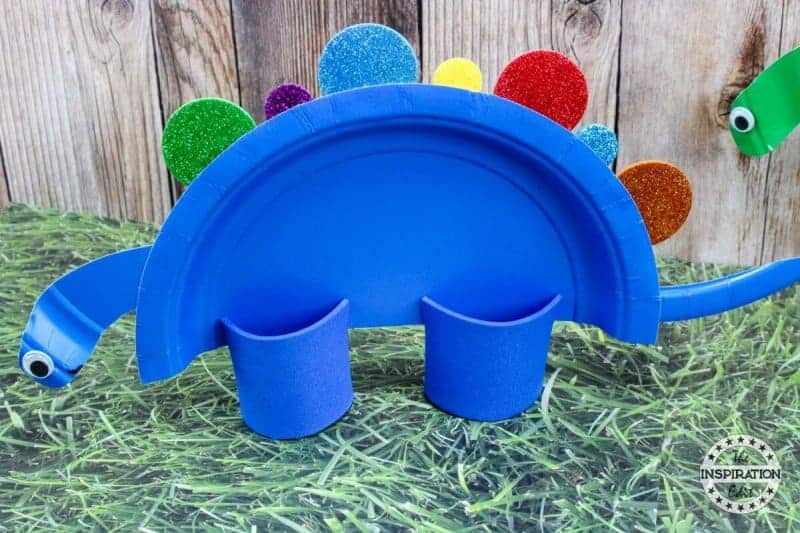 Stick the cut edge of the blue dinosaur plate into the slits of the 2 blue foam legs you made.
It should stand upright now. Repeat this step with the green one.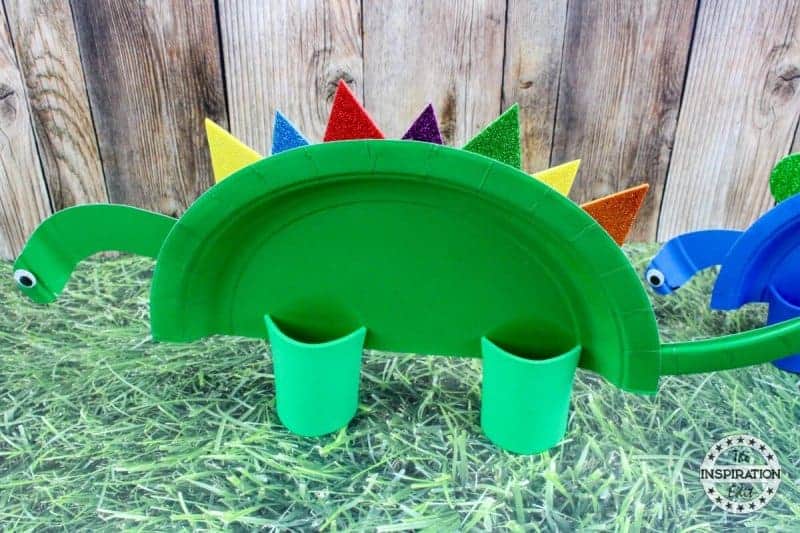 You now have a big and little dinosaur!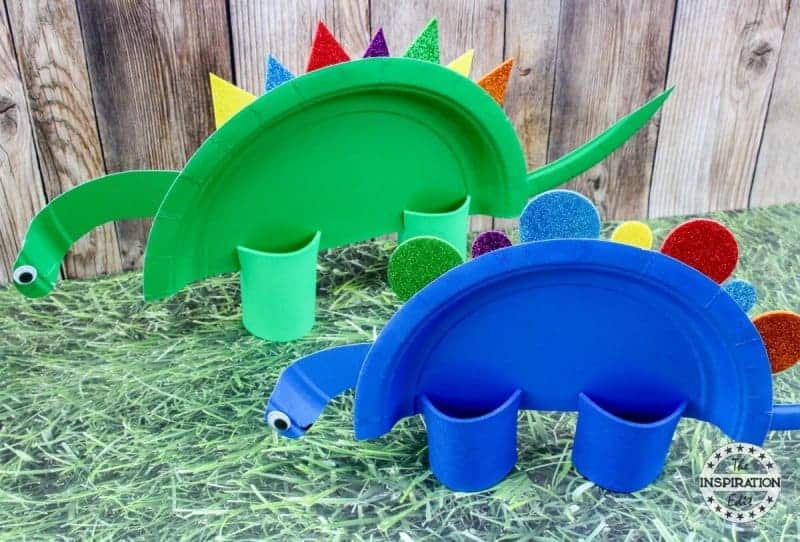 So it's really easy and simple and fun to make. Enjoy.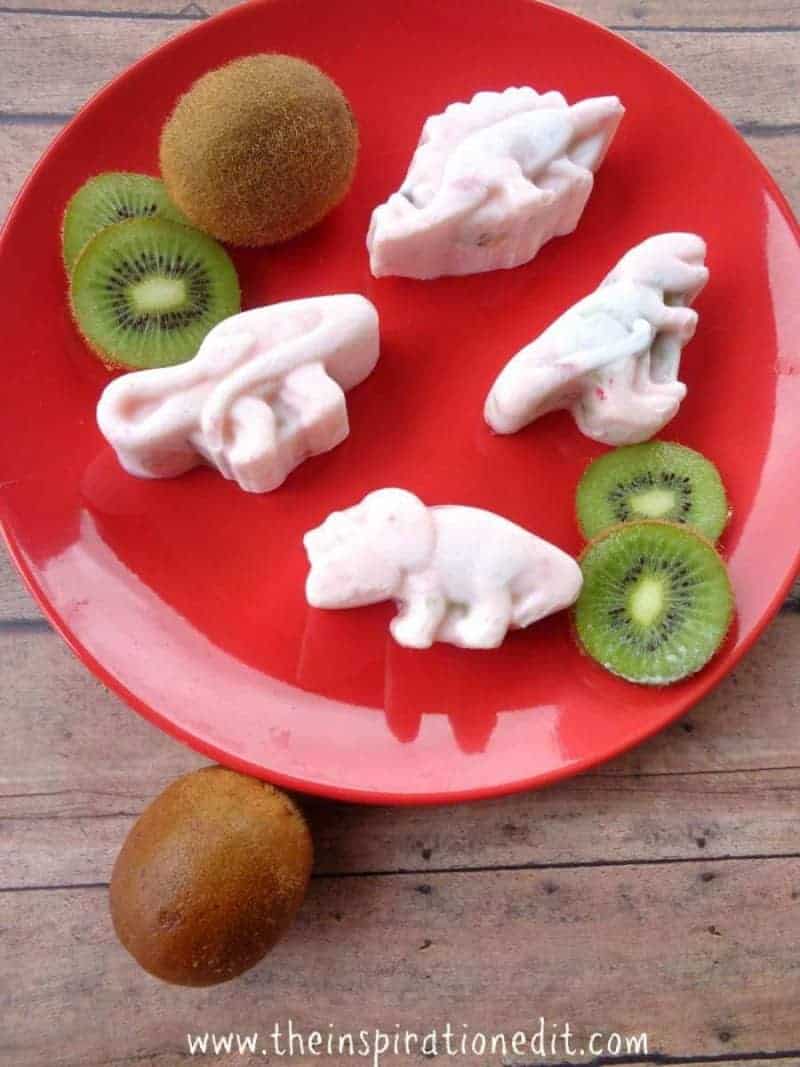 Check Out More Fun Kids Craft Ideas Here
20 Dinosaur Books Kids Will Love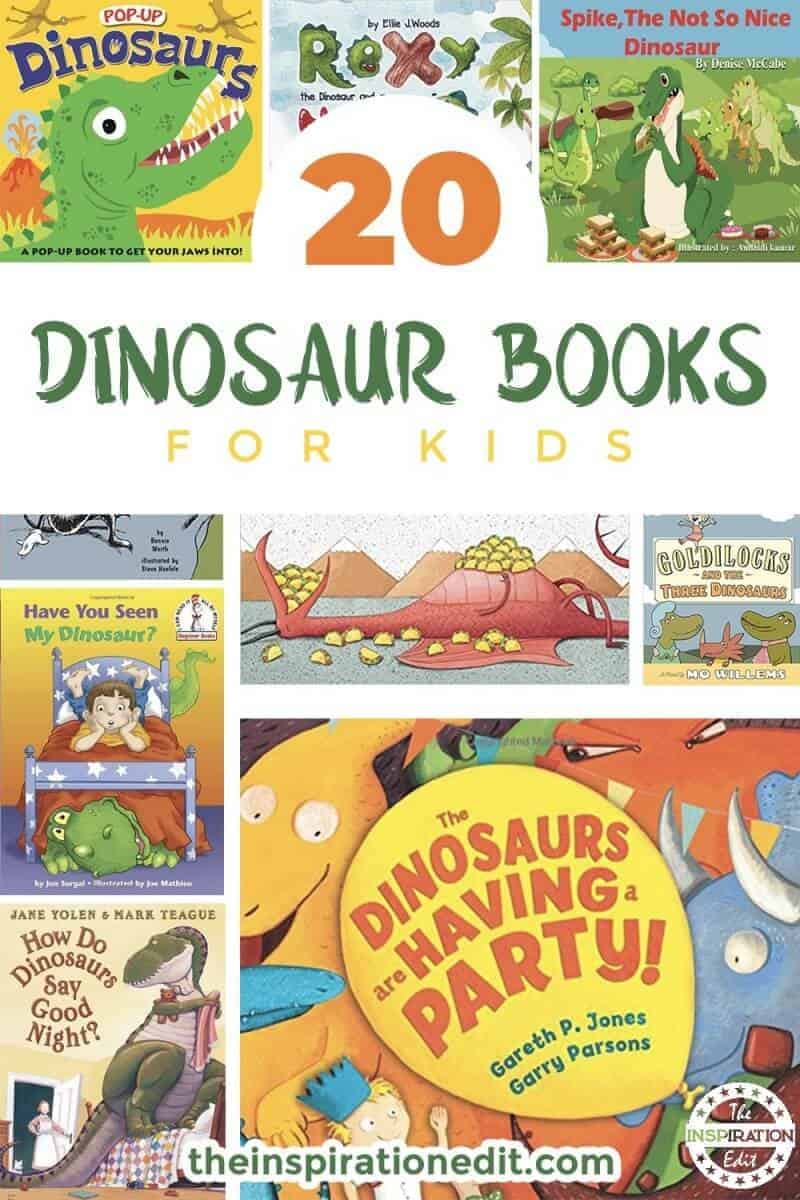 Related Products
Honbay 150pcs Colorful Self Adhesive Geometry Foam Stickers

Elmer's All Purpose School Glue Sticks, Clear, Washable, 4 Pack, 0.24-ounce sticks

AmazonBasics Stapler with 1000 Staples – Black

Please Pin Me