How To Make Moana Disney Ears – A Fun Disney Inspired Tutorial.
One of my favourite Disney movies has to be Moana. While the Moana movie depicts an inspiring story of a bold and brave teenager, many scenes are totally relatable for me.
And here's why — being part Polynesian myself (of Maori descent) with a half Tongan daughter makes the movie extra special.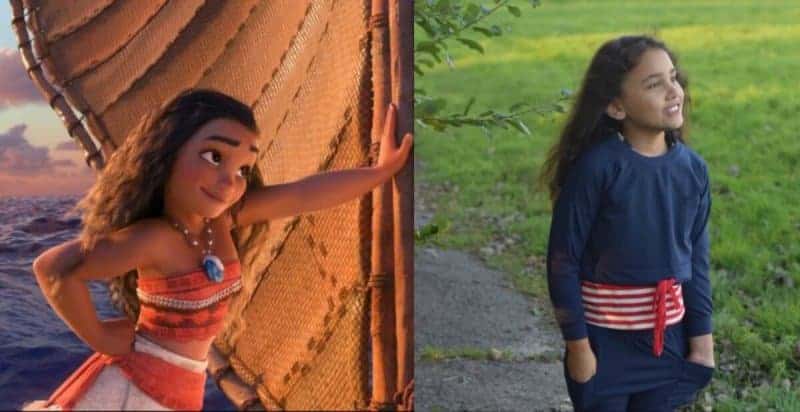 I use affiliate links in this post. If you buy anything from my links I will earn a small commission.
Plus, Moana is the first female Disney character that my daughter feels she resembles — and I totally agree! If you haven't watched the movie yet, don't miss out on this wonderful story of a teenage daughter who courageously goes on a mission to save her people.
Moana Disney Ears Tutorial
Now that we have set the stage, let's get to our wonderful Moana themed tutorial! If you are looking for Moana party ideas, this would be a perfect DIY Moana craft. It's easy, gorgeous and quick to assemble with just 8 simple steps! Plus, you'll find the Moana craft materials effortlessly whether in a drawer or online.
Moana Ears Materials
To make these fantastic Moana Disney Ears, you will need the following 8 items that you can find easily in your own craft center, craft store or online:
Adhesive Technologies 05694 Mini Hi-Temp Glue Gun (& Combo Pack) Glue Gun & Glue Sticks

Darice Paddle Wire, 22-Gauge, Green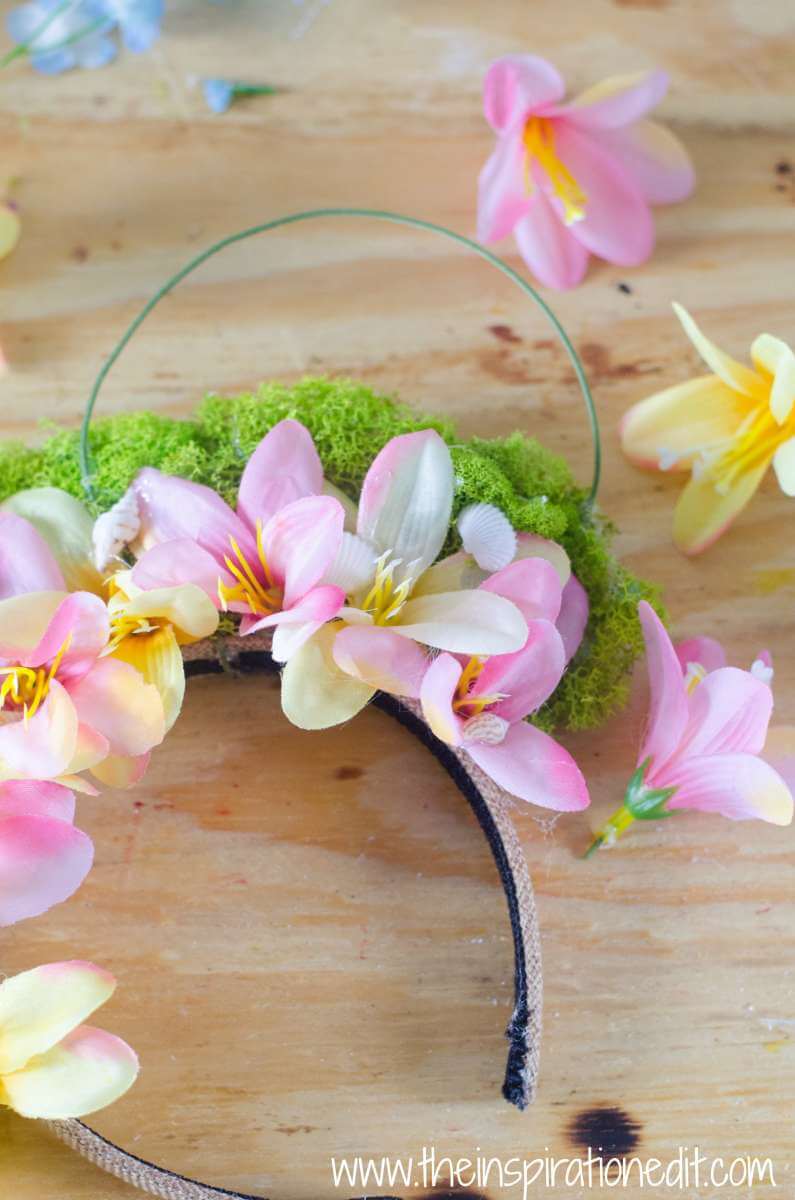 First, you need to shape the floral wire to look like Disney Mickey Mouse ears.
Next, wrap each bottom around the Moana headband and hot glue it.

Make sure to cover the underside with enough hot glue so the wires can't poke you in the head.
Hot glue more moss to the backs of the flowers.
Leave the headband to cool and the glue to firm up.
Moana Party Ideas
With only 8 steps and 8 materials, you've got this gorgeous, fun, and kid-approved keepsake! If you are looking for Moana crafts for a birthday party or Moana theme party ideas, the kids will enjoy their own creation. Don't forget these Moana gift bags too to keep their party favor safe.
Enjoy!
Did you enjoy watching the Moana Disney Ear tutorial? If you missed it, scroll above to get step by step instructions on how to create a marvelous Moana masterpiece!
Related Products
HipGirl Satin Fabric DIY Craft Hairband Headband for Girl Baby Teen Kid Toddler Children Adult. Assortment Fashion Accessories for Girls (12pc Assorted Bright Color, 3/8

Super Moss 26912 Spanish Moss Preserved, Grass, 8oz (200 cubic inch)

(100) in a Bag Soft Mini Daisy Flowers~2

You may also enjoy our Disney Belle Ears Tutorial!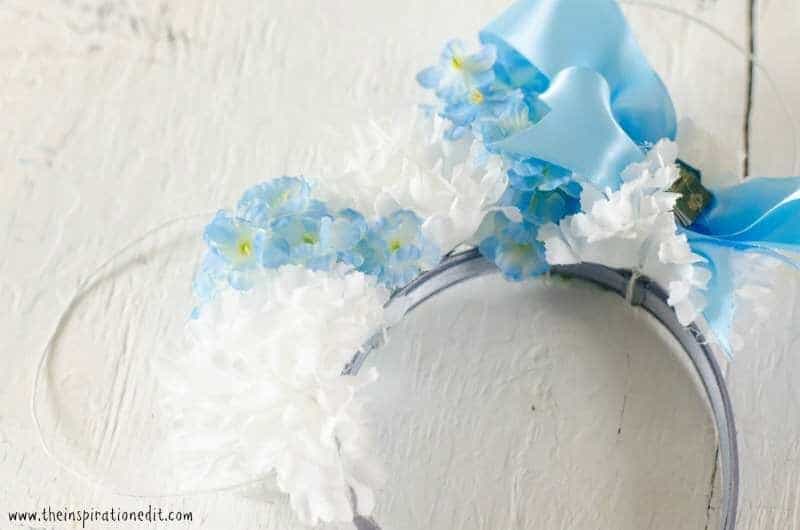 Please pin this fantastic Disney craft idea. Pinning supports my blog and allows me to make more fantastic content.