Foam Fish Craft Pencil Topper
Today we have a foam fish craft that the kids will love. This is a simple and easy activity for the home or the classroom setting. This craft promotes the development of fine motor skills as young children draw and cut using scissors. It's also fun and you can encourage kids to talk and discuss the craft as they create their fish pencil toppers. These can make a great gift for a family member or a classmate and you can use different colours to add variety.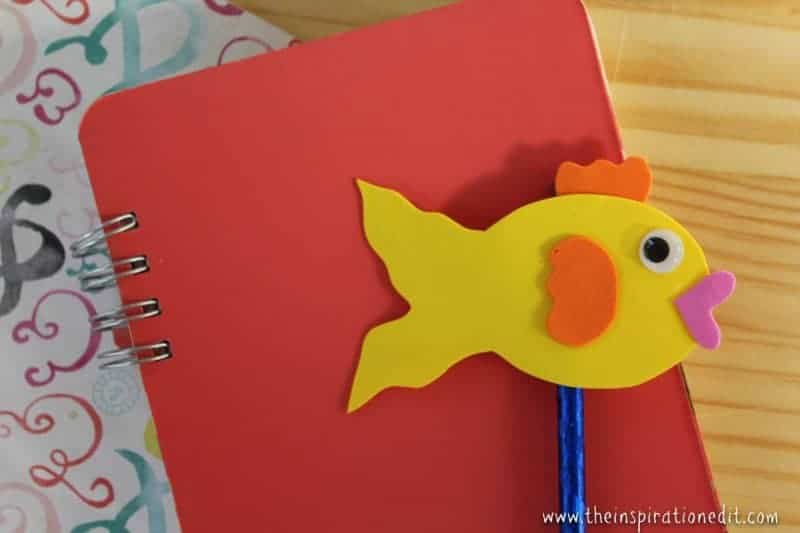 *I use affiliate links in this post. If you buy anything from my links I will earn a small commission*
Supplies For This Fish Craft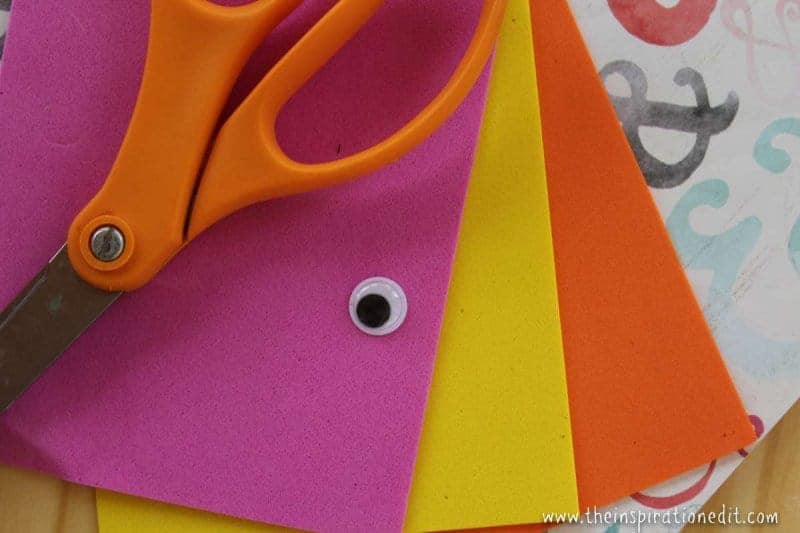 Creative Hands by Fibre-Craft – 12-Piece Colored Foam Sheets – Arts and Crafts – No Scissors or Glue Required – 12 Inches by 18 Inches – For Ages 3 and Up

Elmer's E305 Washable School Glue, 5 oz Bottle, 2 Pack, Clear

Creative Arts by Creative Arts by Charles Leonard Wiggle Eyes, Peel'n Stick, Black, Assorted Sizes, 100/Bag (64530)

How To Make This Fish Craft
Begin by cutting a fish shape out of the yellow foam.
We free handed ours.
You can do the same by cutting out a simple oval shape and gently fanning the tail to create a fish effect.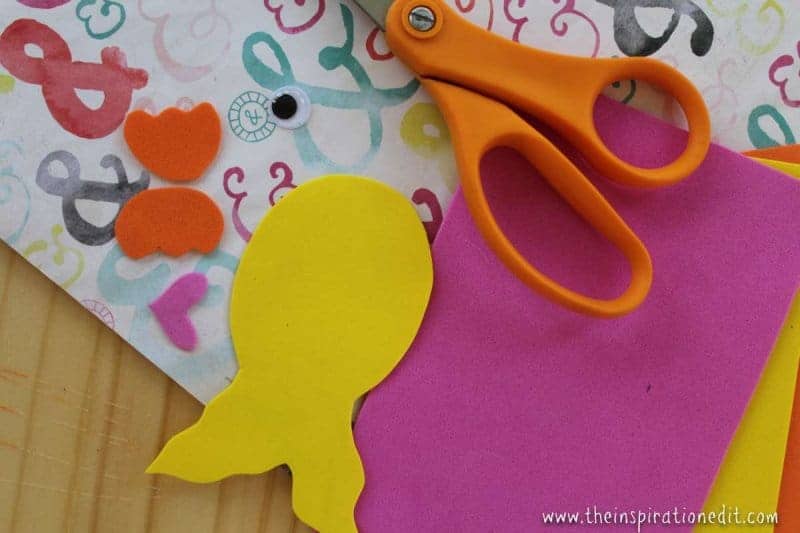 Cut out some details for your fish using the orange or alternate coloured foam.
We cut out some small shell shapes with scalloped edges for a top and side fin.
Just add a dab of glue and press into place as shown until secure.
Add a dab of glue to the back of the googly eye and press to the face of the fish.
Finish your fish face by cutting a small heart out of pink or red foam and pressing it to the mouth of the fish.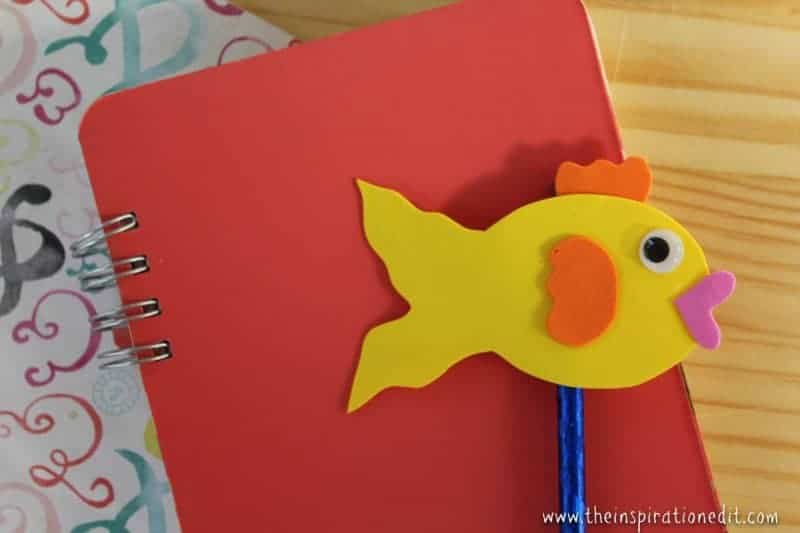 Now all you need to do is attach the foam fish to the pencil.
In order to avoid poking holes in the fish, we glues it directly to the top of the pencil as shown.
Just add some glue (hot glue works best) and press into place.

Once your fish is dry and secure, your foam fish pencil topper can be used.
Enjoy your googly eyed fish Pencil topper.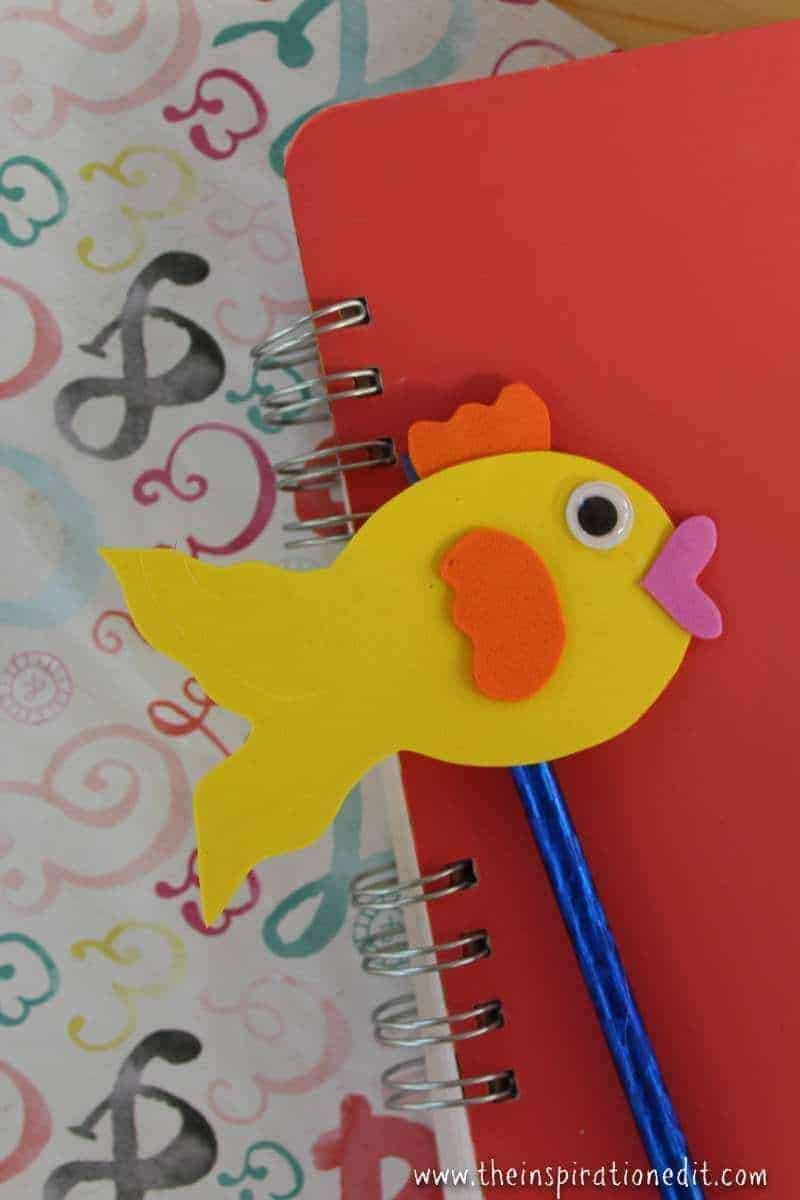 Related Products
Haawooky Kid's Children Flexible Soft Pencil Magic Bend School Fun Equipment, 30 Piece

Teacher Created Resources 3553 Colorful Fish Stickers

Clown Fish Bean Filled Plush Stuffed Animal

PLEASE PIN ME