Flower Garden Fruit Cup Snacks
It can be really hard at times to get the kids to eat healthy and getting their five a day in fruit and veg is not always the easiest. In fact, we sometimes have to be creative and think outside the box. Today on The Inspiration Edit I am sharing this fantastic flower garden fruit cup idea. I know the kids will love it and it's a fun activity to make.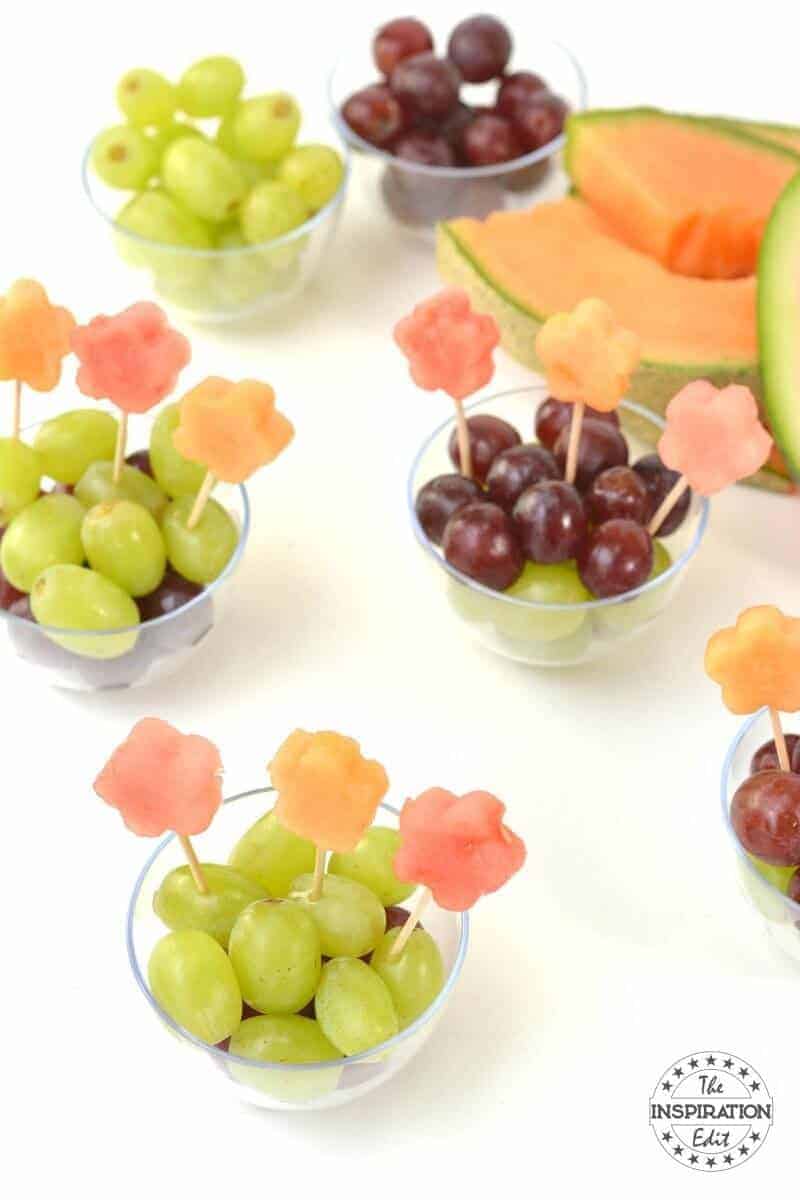 *I use affiliate links in this post. If you buy anything from my links I will earn a small commission*
Ingredients For This Healthy Snack Idea
Cantaloupe

Watermelon

Red grapes

Green grapes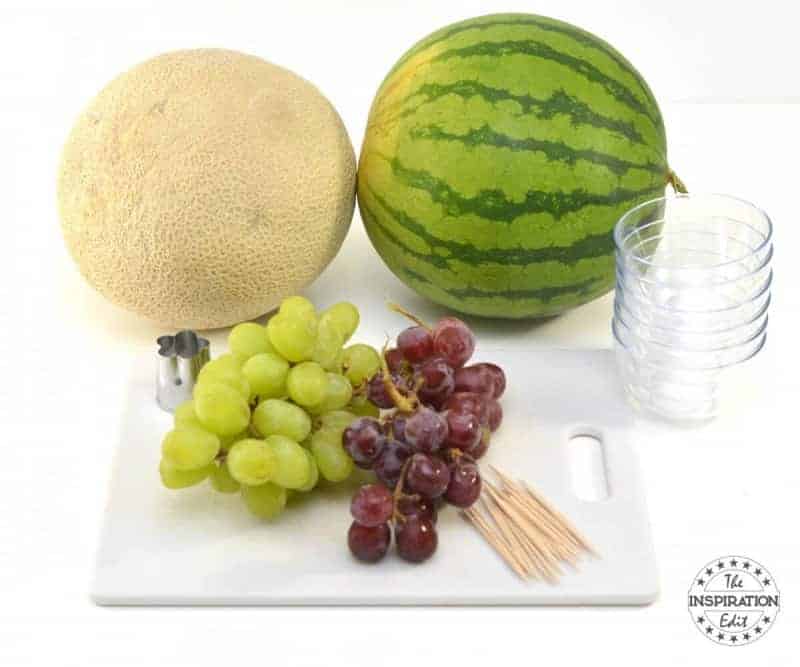 Wilton Nesting Plastic Cookie Cutter Set, Flowers, 6-Pack

Simply Art Wood Craft Picks 750 ct.

How To Make These Flower Pots
Layer green and red grapes in small clear plastic cups.
Cut cantaloupe into slices about ¼ to ½ an inch thick.
Cut the seeds out of the middle of the cantaloupe slices.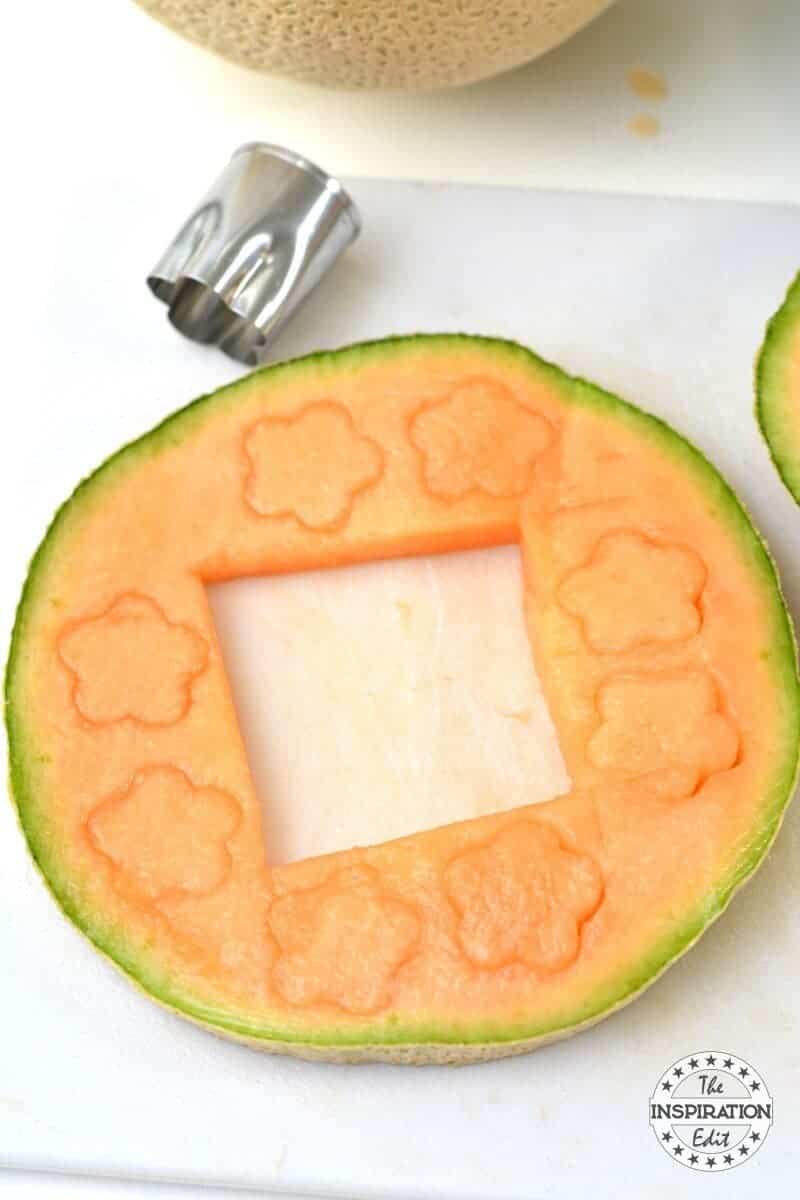 Using a small flower-shaped cookie cutter, cut flower shapes out of the slices of cantaloupe.
Use a knife to create ¼ to ½ inch thick slices out of the watermelon.
Use the same flower-shaped cookie cutter to cut flower shapes out of the watermelon slices.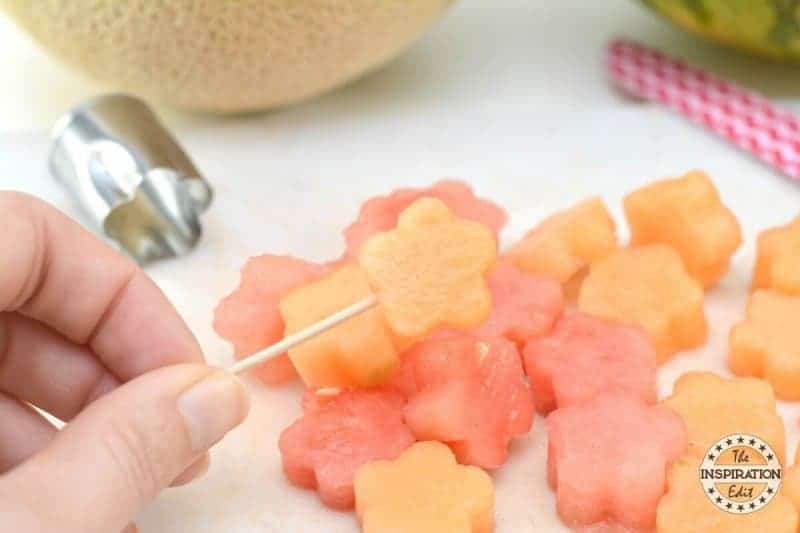 Place 3 cantaloupe or watermelon flowers on top of three toothpicks, and stick them into the grapes in each fruit cup to create a flower garden.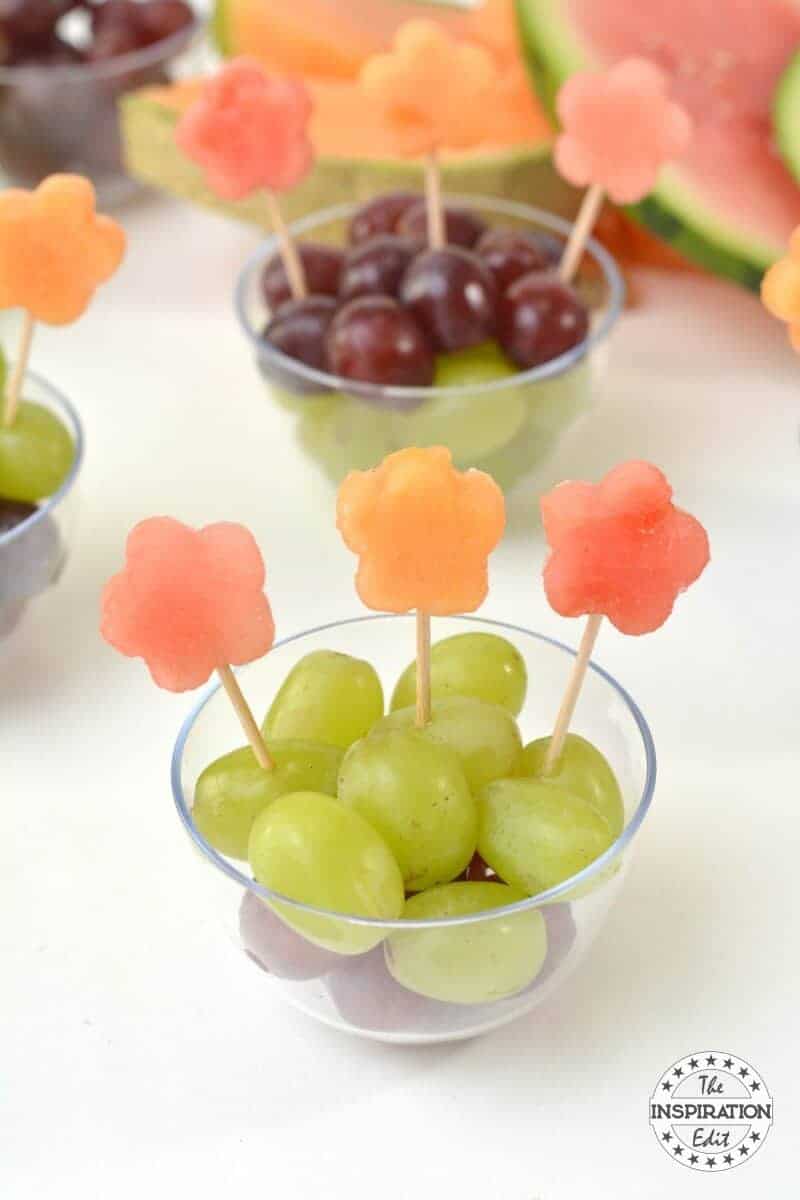 Supervise children when serving your snacks, toothpicks should be removed before allowing small children to eat the snack.
You May Also Enjoy:
The Little Mermaid Party Oreos
The Little Mermaid Star Fish Cookies
Related Products
EXTRA LARGE Organic Bamboo Cutting Board with Juice Groove – Best Kitchen Chopping Board for Meat (Butcher Block) Cheese and Vegetables | Anti Microbial Heavy Duty Serving Tray w/ Handles – 18 x 12

Party Essentials Hard Plastic 9-Ounce Party Cups/Old Fashioned Tumblers, 100 Count, Clear

Cuisinart C55-01-12PCKS Advantage Color Collection 12-Piece Knife Set, Multicolor

Please pin these healthy and fun fruit snacks