If you're looking for fun crafts for preschoolers or kindergarten kids then we have a real treat for you today. Here are some easy Alien craft ideas to make in the home or classroom.
As a preschool teacher I really enjoyed the story Aliens Love Underpants. The kids found this book series hilarious and also loved to sing the 5 little men in the flying saucer song. Aliens were a big hit for both my Pre-k boys and girls and so we often had fun creating Alien crafts.
Today I'm sharing some east alien craft ideas for your little ones to enjoy. Which do you like the most? I'd love to know! Please comment at the bottom!
Enjoy!
*I use affiliate links in this post. If you buy anything from my links I will earn a small commission*
Alien Craft Ideas For Kids
If you would like to make an easy and simple no sew felt alien or a easy popsicle stick spaceship then here are some great ideas for you to try.
Glued to My Crafts – Popsicle Stick Spaceship
Artsy Craftsy Mom – Plastic Egg Alien
Twin Dragonfly Designs – No-Sew Silly Felt Aliens
The Tip Toe Fairy – Glowing Alien Rock Slime
Dollar Store Crafts – Alien Lamp
Happiness is Homemade – Alien Creature Name Monster
Alien Crafts For Preschool Kids
These preschool Alien crafts are super fun and one's the little ones will enjoy making time and time again! You might want to create a space scene or out of space themed board to add all your Alien crafts and alien art ideas.
Red Ted Art – Handprint Alphabet – A is for Alien
Crafts on Sea – Bubble Wrap Alien Craft
Rainy Day Mum – Flying Saucer Craft
The Crafting Chicks – UFO Paper Plate Craft
Artsy Craftsy Mom – Cardboard Tube Aliens
More Super Fun Alien Craft Activities
Here are more fun and easy alien craft activities for your kids to enjoy. I made the cutest Aliens love underpants story spoons below, check out the tutorial! It's super simple and would make a great learning resource for kids.
Crafts by Amanda – Paper Plate Flying Saucer
Arts Crackers – Glow Stick Alien Necklace
Arts Crackers – Glowing UFO Craft
All For the Boys – Jumping Alien and Galaxy Art
The Inspiration Edit – Aliens Love Underpants Wooden Spoons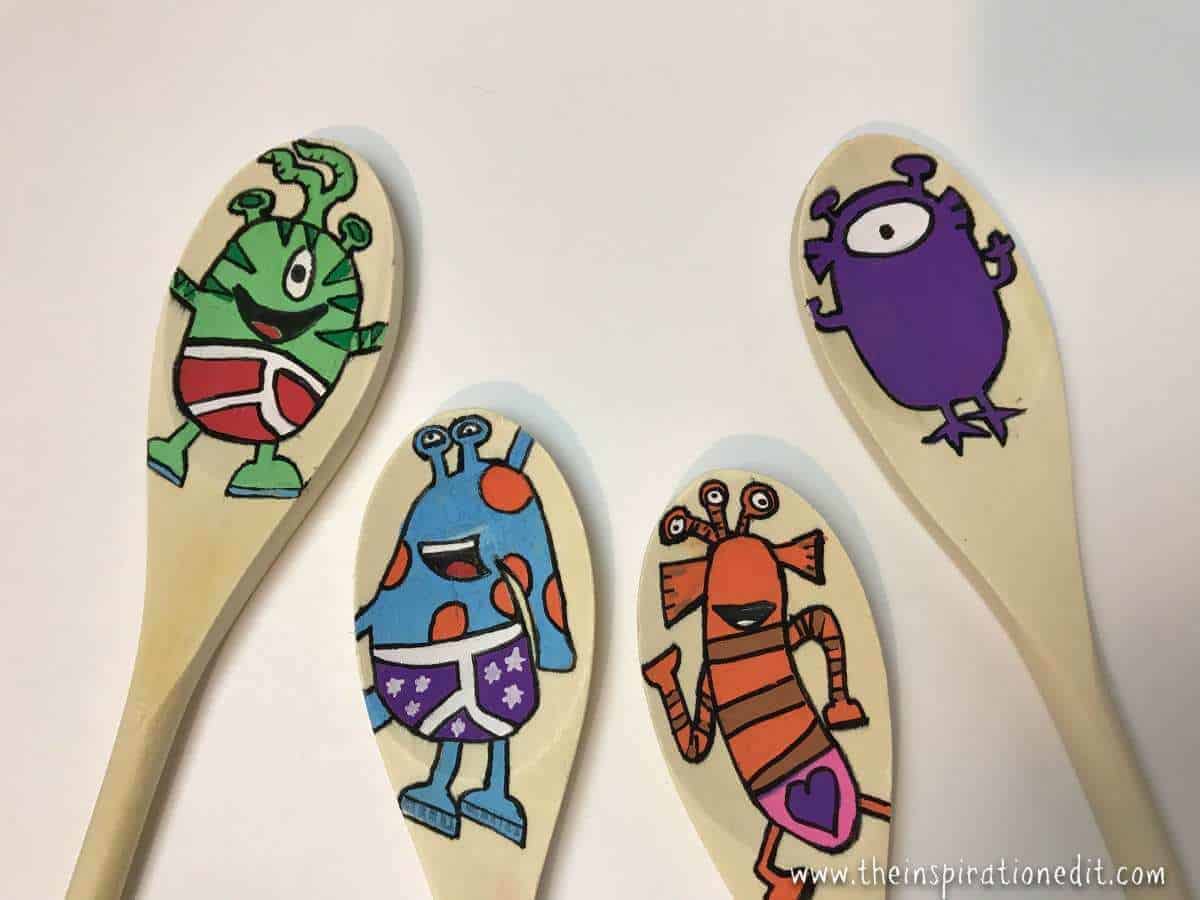 The Craft Mobile – Alien Art from Old Envelopes
Housing a Forest – Alien Marker Prints
Ma's and Pa's – Blow Paint Aliens
Momfessionals – Aliens Love Underpants Book Craft
No Time For Flashcards – Alien Hats
Check out our Flying Saucer Men here on The Inspiration Edit. It's a great craft and a fantastic music resource too!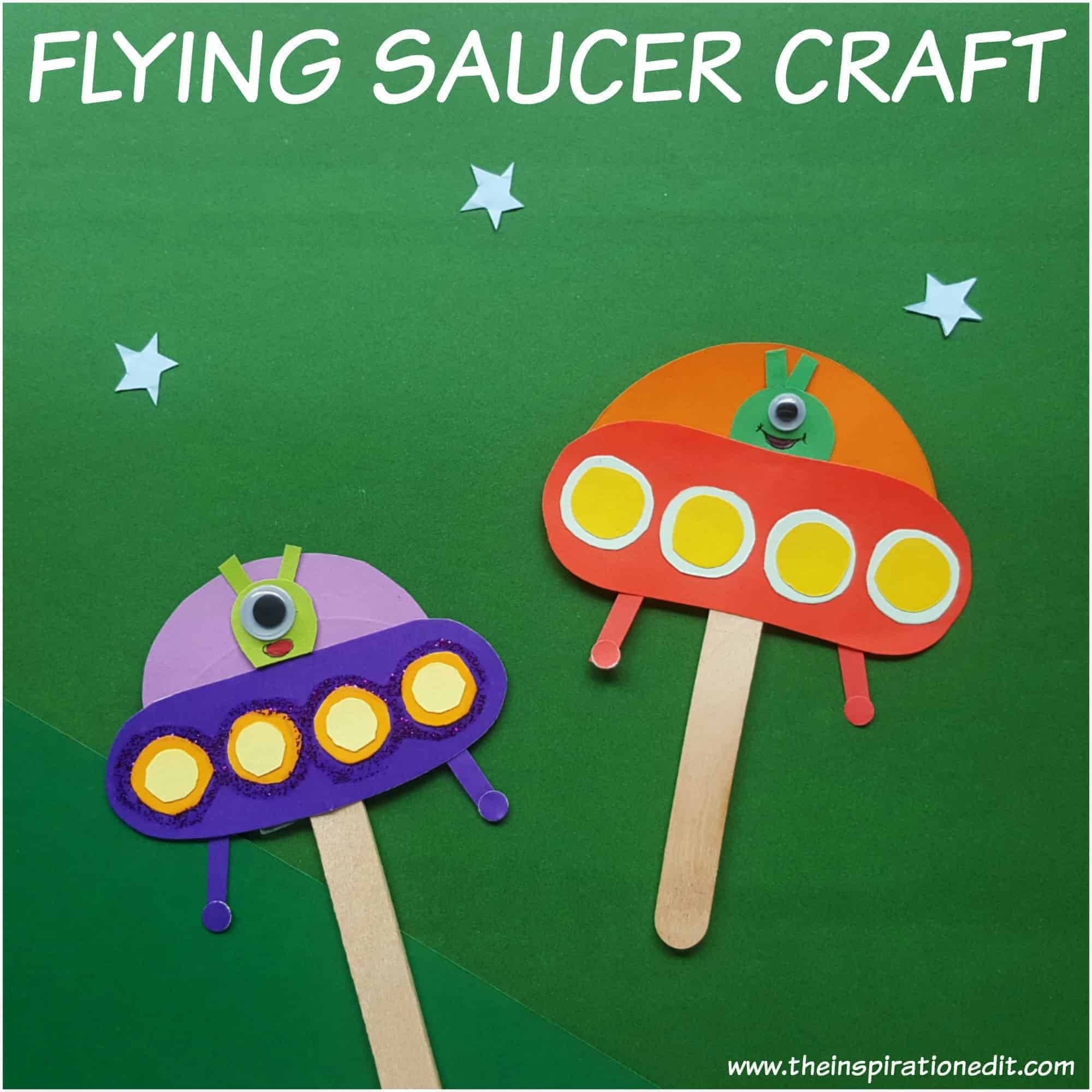 Busy now? Why not bookmark or pin this for later? Pinning supports my blog and allows me to share more fantastic ideas!