One thing my family really loves is Disney. Disney movies, Disney songs and Disney characters. I think the fact Disney is wholesome, family and child oriented makes it appeal to me.
I don't have to worry when we put a Disney movie on about swearing and bad language which sometimes creeps up in other kids movies. Yes these days it does.
I love that many of the stories have morals, of finding your way, working out who you are and being a strong independent person.
I think there are some great qualities in some Disney characters such as kindness, charity, independence, determination and perseverance. These are all qualities I want my daughter to gain as she grows.
With that said I wanted to share a fantastic list of Disney Inspired crafts. I'll begin with my own craft the Cogsworth Beauty And The Beast Paper Plate Craft.
I hope you love it and I hope you like all the lovely posts I'm sharing here on the blog today.
Angela x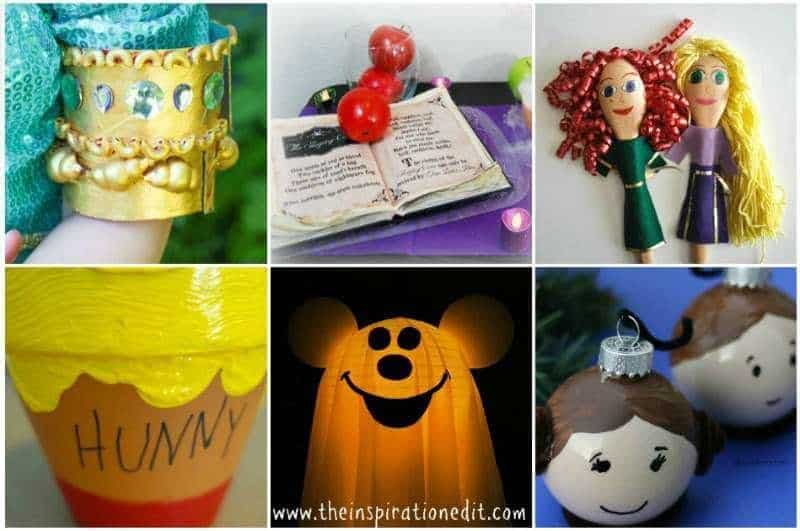 20 Disney Inspired Crafts You Will Love
1. Edible Fairy Dust Necklace
2. Star Darlings Glow Jar Craft
3. Disney Inspired D.I.Y Pencil Cups
4. Merida and Rapunzel Spoon Dolls
5. Star Wars Snowflakes
6. Mickey Baby Shower Wreath
7. D.I.Y Disney's Descendants Spellbook
8. Jack Skellington Paper Bag Craft
9. Princess Leia and Hans Solo Ornaments
10. Mickey Halloween Wreath

11. Disney Little Mermaid Ears
12. Mickey Mouse Head Tie Dye Shirts
13. Finding Nemo Postcard Craft
14. No Sew Princess Tutus
15. Jasmine Bangles
16. D.I.Y Elsa Cape Costume Idea
17. Mickey Ghost
18. Winnie The Pooh Flowerpot Craft
19. Big Hero 6 Stick Puppet Craft
20. Disney's Frozen Craft Puppets