As Halloween approaches I thought it would be fun to share 11 Cat themed crafts that kids will love to make. Making and creating is always fun and something I've always enjoyed doing with my daughter.
From paper plate cats to DIY cat shoes there is sure to be something here you will love. Which is your favourite? I love the Black Cat Paper Craft.
Angela x
1. Paper Plate Cat Craft
2. Handprint Black Cat Craft
3. Toilet Roll Cats
4. Poppy Cat Crafts
5. Cat Treat Bag – There is a super fun tutorial you can check out for this idea here on The Inspiration Edit
6. DIY Cat Shoes
7. Letter C Craft-Styrofoam Cup Cat
8. Purple Cat Garland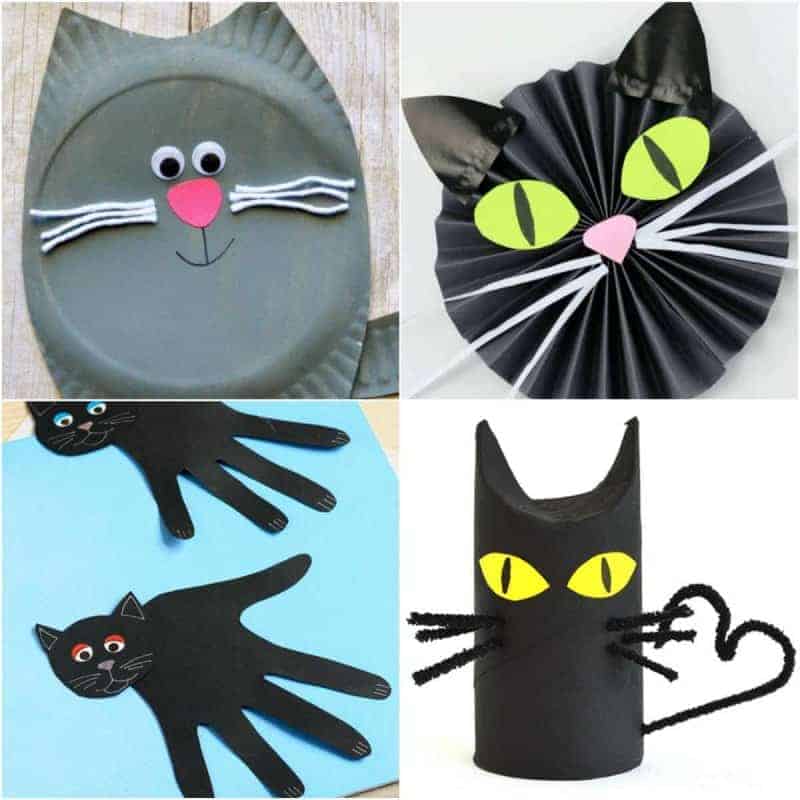 9. Black Cat Paper Craft
10. Origami Cat Finger Puppet & Pencil Topper
11. Paper Bobble Cat & Pencil Topper
Well I hope you like this post. For more crafty ideas check out our Halloween Rock Stones or visit our Craft With Kids Category.
Related Products
Angela x