Teaching kids about our history is very important. However, kids may find history a little boring. But, sharing history in a fun creative way is sure to spark their interest. These Pilgrim projects are a great way to introduce your little ones to the history of where we came from and how we got to America.
10 Pilgrim Projects For Kids
Today on the blog I am sharing 10 simple pilgrim projects for kids. I do hope you like these and you find these suggestions useful.
Crafts by Amanda
Clay is a great way to build fine motor skills, and when you make things from clay, you can keep it around much longer than a paper craft. These bowls are cute, fun, and a great activity for younger kids.
Cute as a Fox
With these cute pilgrims, you can teach kids about the types of clothing people used to wear as well as why they were them. It's easy enough for even a toddler to do.
Crafty Morning
I love handprint and footprint crafts. Put this one in a plastic sleeve so you can look back and see how big their feet have grown. Trust me, you will be shocked.
Clever Pink Pirate
Nothing is more fun than playing dress up! These cute crafts are a great way to teach kids what pilgrims and Indians looked like. Grab a skit from the past and act it out.
Inspiration Edit
For this one, you will have to draw the pilgrim characters onto the popsicle sticks. If you aren't great at drawing, you can always print out an image and glue it onto the popsicle sticks.
Glue Sticks and Gum Drops
Here's another great way to get kids acting out what it was like when pilgrims moved to America. Get on your costumes and have fun learning our history.
Mom On Timeout
This craft uses your child's handprint for the feathers and would make an adorable centerpiece for the holidays. Plus, you can talk about why we eat turkeys for Thanksgiving.
Crafty Morning
This craft is mostly gluing and coloring, so it is the perfect idea for little hands. Not only does it help build those fine motor skills, but it's so easy that little ones won't get frustrated.
We Made That
We sailed the ocean blue to get here, so why not have a fun day recreating the boats that carried the pilgrims here. This is a great lesson to talk about how long people were on a boat to get here, how they found the land, and how it would have felt to be a pilgrim on the boat.
Fun Handprint Art
Here's another keepsake you'll want to put up when it's done. Made with your child's handprint, these turkey pilgrims are super cute.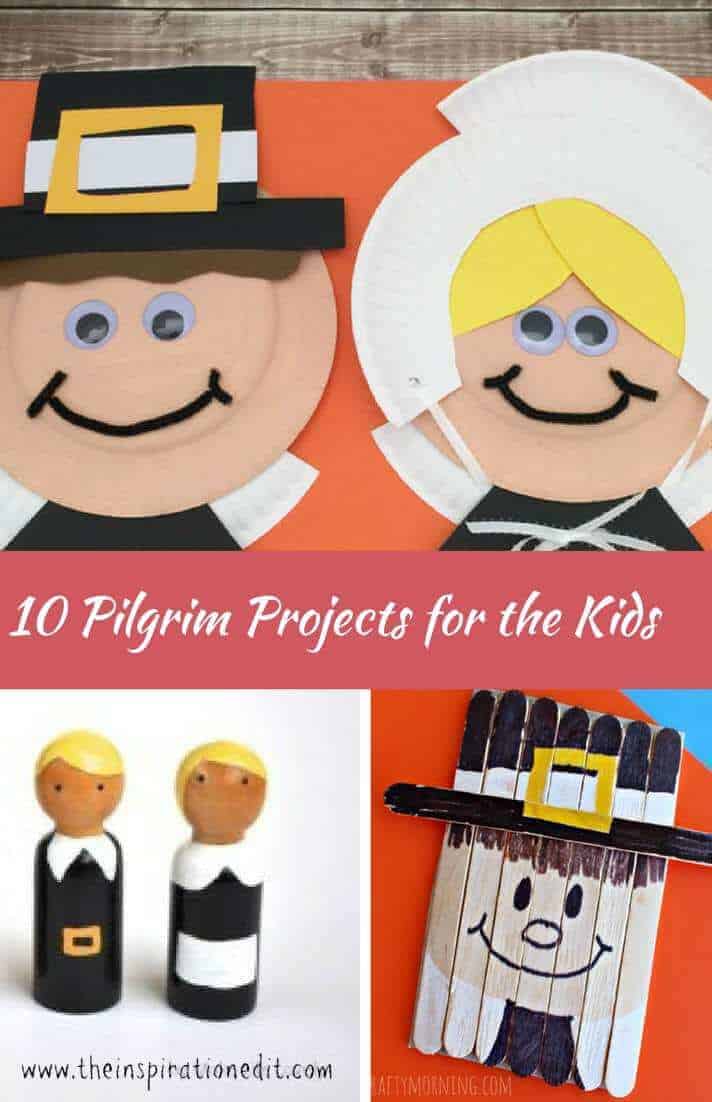 Related Products
Haawooky Kid's Children Flexible Soft Pencil Magic Bend School Fun Equipment, 30 Piece

Melissa & Doug Drawing Pad

Apple Barrel Acrylic Paint Set, 18 Piece (2-Ounce), PROMOABI Best Selling Colors I