Zombie Halloween Treats the kids will love!
Today on The Inspiration Edit we have the most adorable Zombie finger food or Zombie food idea for you to try. Halloween treats are the best and if you're looking for a fantastic and fun Halloween party food idea then here is one that is a sure winner!
These are super simple and easy halloween treats for school or the home and don't take too long to make. Enjoy!
*I use affiliate links in this post. If you buy anything from my links I will earn a small commission*
Ingredients For Your Zombie Halloween Treats
Halloween Treats – Zombie Finger Food Idea
Open the Rice Krispie Treats and discard the wrappers.
Insert a popsicle or lollipop stick into the base of each treat an place on the baking sheet.
Place the baking sheet in the fridge for 20 minutes.
After 20 minutes, pour the bright green candy melts into a microwave safe dish and heat in the microwave in 30 second increments, until melted.
Remove the treats from the fridge and carefully dip each treat into the melted chocolate to coat, allowing the excess chocolate to drip back into the bowl.
Place the treat on the prepared baking sheet and give each zombie 1-2 candy eyes.
Repeat dipping in chocolate and giving eyes to the candy eyes.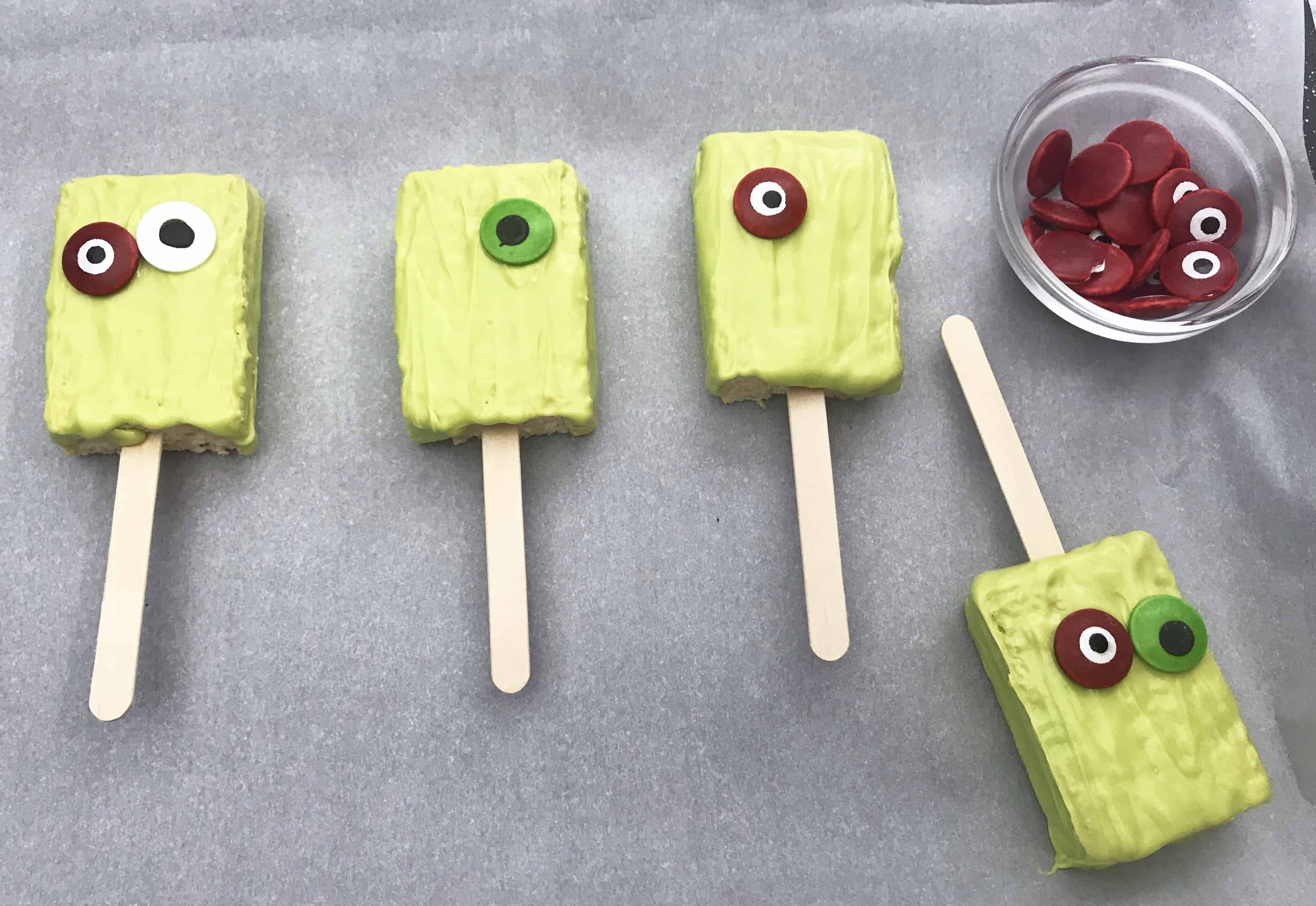 Let the treats set (about 30 minutes – put back into the fridge to speed up the setting process).
Once the treats have fully set, scoop 1/2 a cup of chocolate frosting into a small bowl and stir so that the frosting turns black.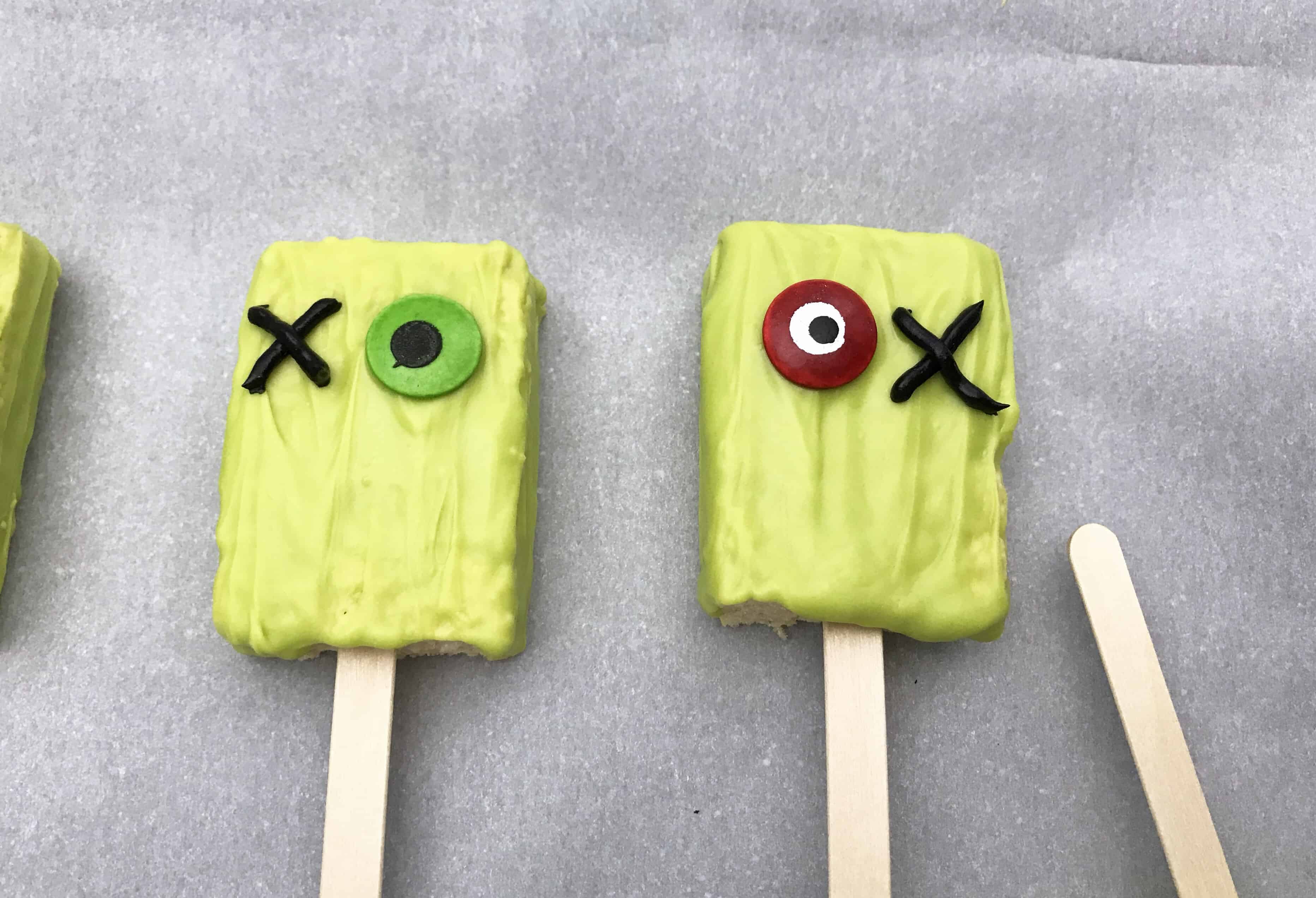 Scoop the frosting into the small sandwich baggy. Snip the corner and give X's for eyes and then a mouth on all the treats.
Once your zombies all have eyes and a mouth use the Wilton Red Sparkle Gel to give each zombie some blood – have fun with it.
Your Zombie Treats are now ready to enjoy.
*Makes 16 Zombie Rice Krispie Treats
More Halloween Party Food Ideas
Check out more fun and fantastic Halloween party food ideas! Here on The Inspiration Edit