I just love Halloween. It is such a fun time to make creepy, crawly snacks that both myself and the kids can enjoy. They love it, and I love seeing their enjoyment. These Halloween monster donuts are some of my favorite things to make.
Of course, these would be a fun recipe to enjoy in a class after reading "Where the Wild Things Are." Kids can make their donuts just as wild as the monsters in this book.
Check out the recipe below!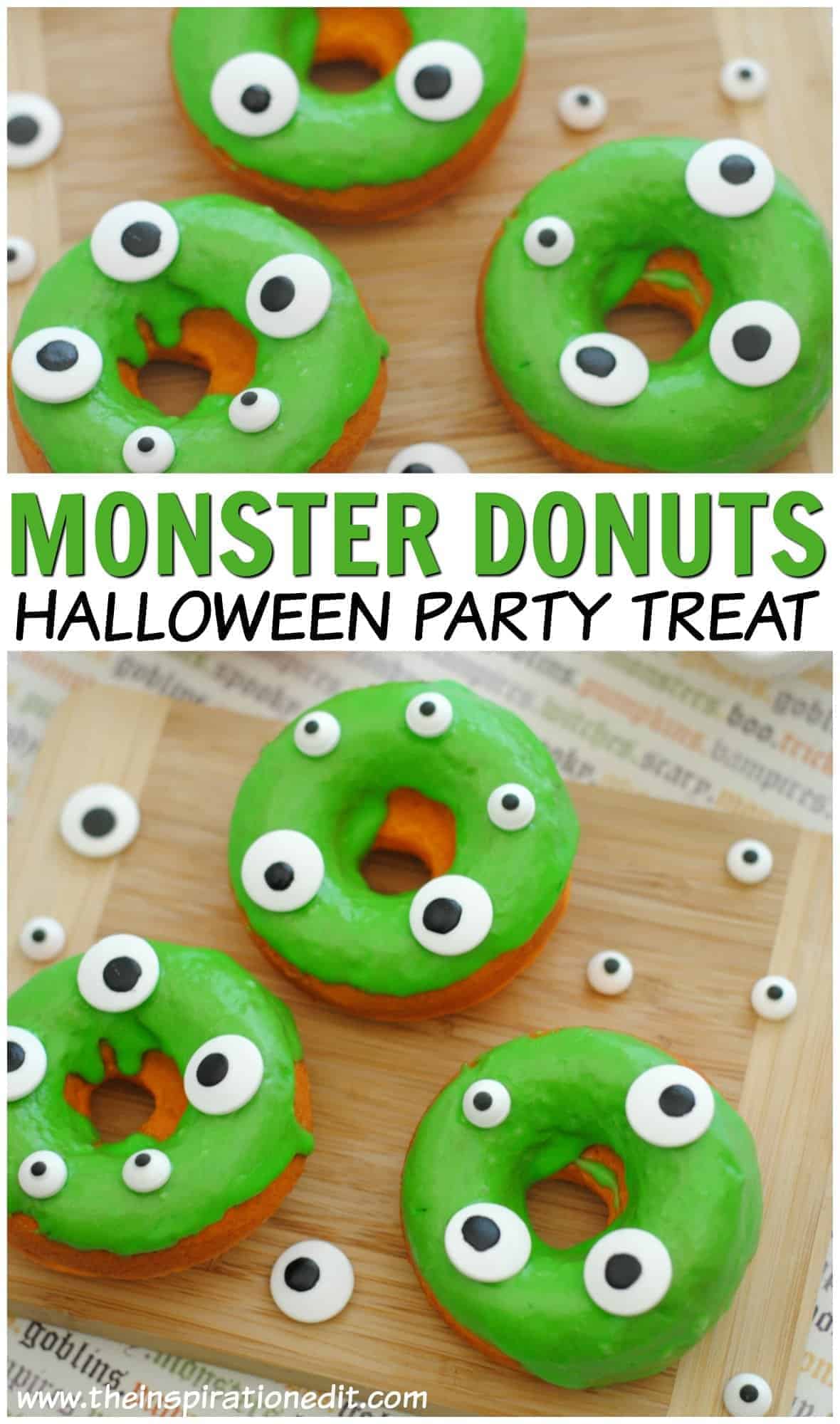 Monster Donuts Ingredients
1/2 tsp. baking powder
2/3 C. Flour
1/4 C. milk
1/2 tsp vanilla extract
5 tbs. butter, softened to room temperature
1/3 C. sugar
1 large egg white
large Ziploc-type baggie
kitchen scissors
orange gel food coloring
green gel food coloring
candy eyes in a variety of sizes
Monster Glaze
3 C. powdered sugar
2 tbs. melted butter
5-6 tablespoons of milk
1 tsp vanilla extract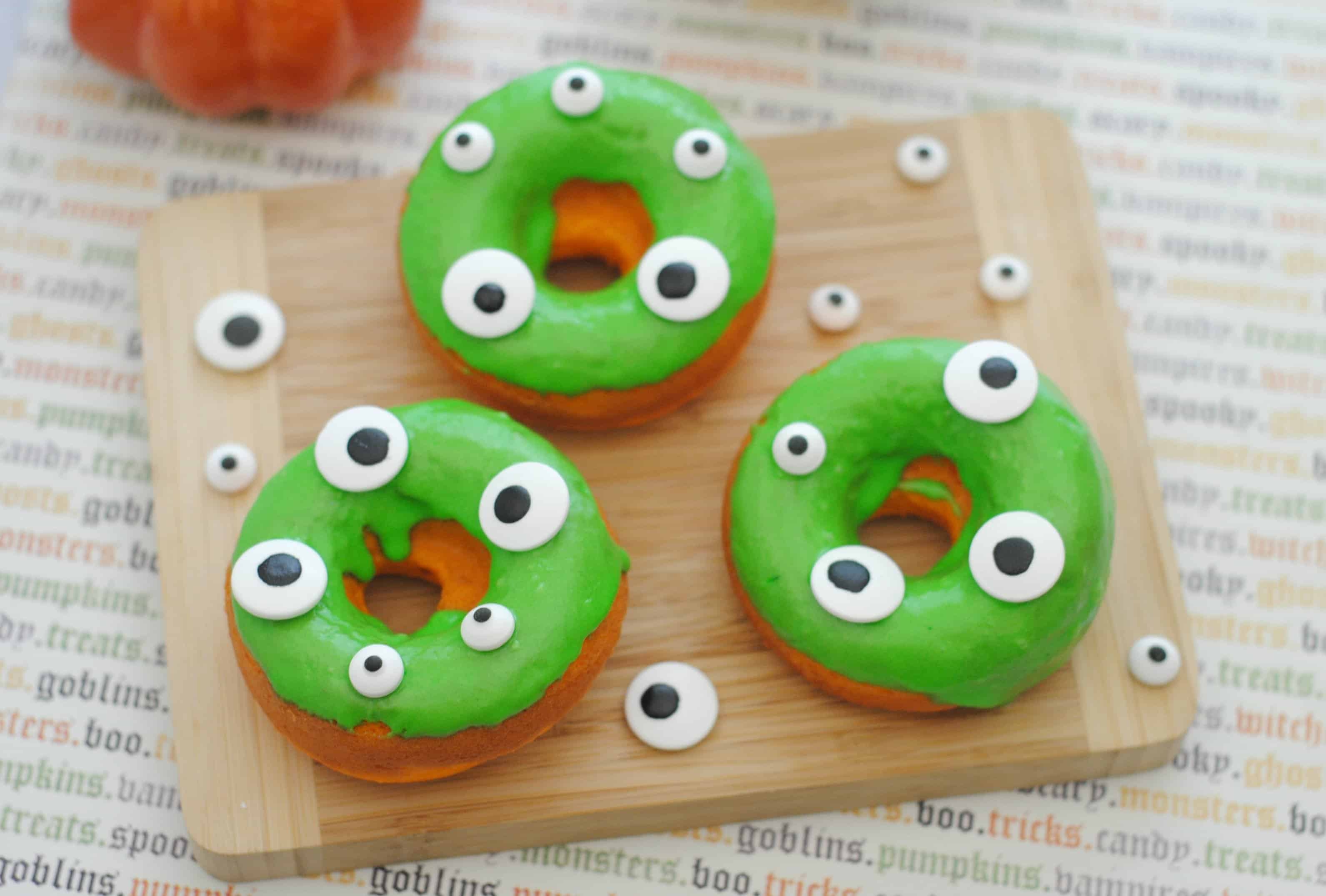 Halloween Monster Donuts Directions
Preheat the oven to 350 degrees and spray a 6 ct donut pan with non-stick cooking spray.
Combine the flour, baking powder, milk, vanilla, softened butter, sugar and egg white, mixing well.
4. Add in a few drops of orange gel food coloring to the donut batter and stir to mix in. Add more if needed.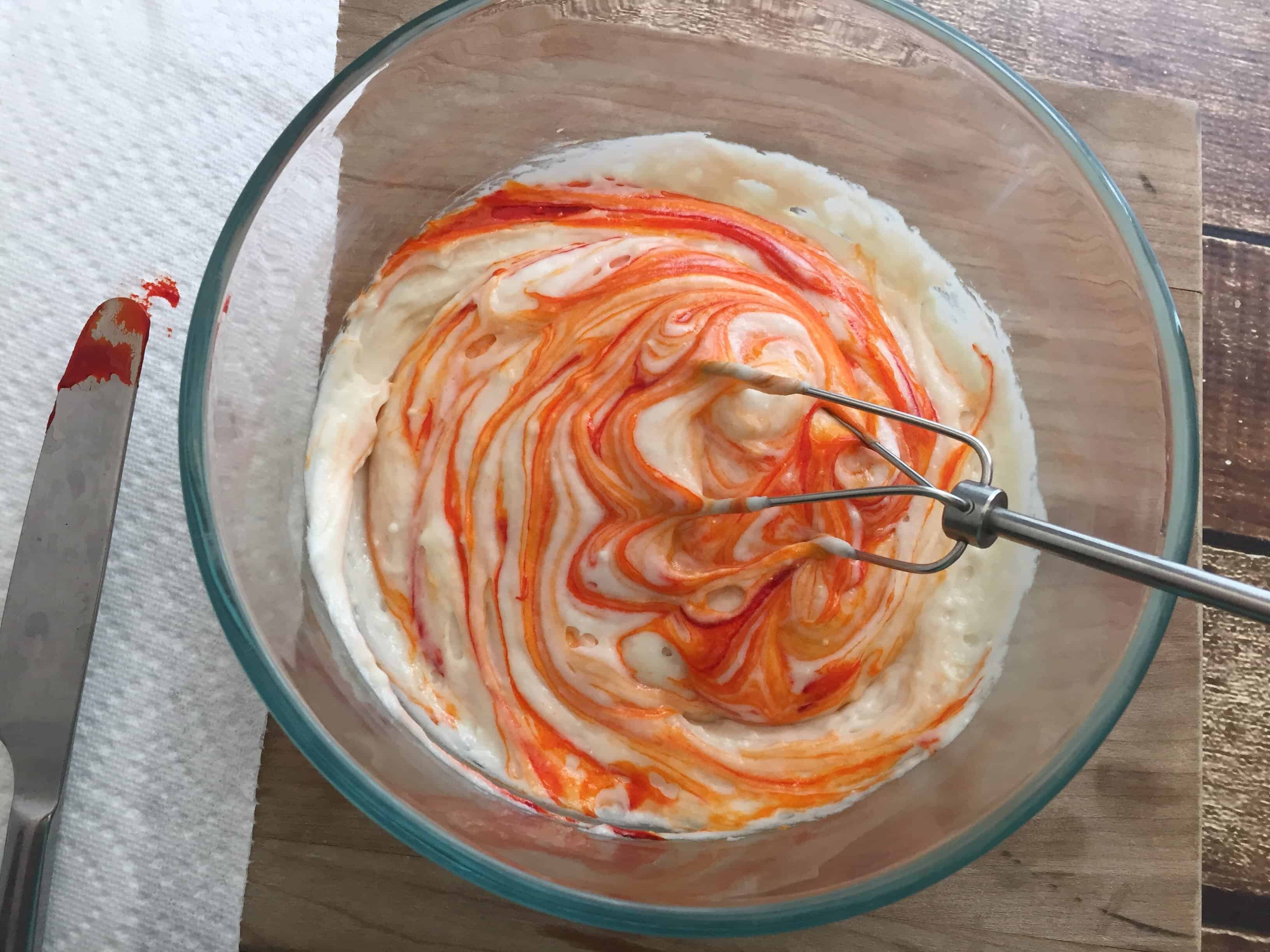 5. Scoop the orange donut batter into the large baggie and seal shut.
6. Snip 1 corner of the bag and gently squeeze the donut batter into the donut wells.
7. Bake 12-14 minutes. Insert a toothpick around 12 minutes, if it comes out clean the donuts are done.
8. Remove from the oven and let cool.
The Glaze Directions
To make the green donut glaze, combine the powdered sugar, melted butter, vanilla and slowly add in the milk 1 tablespoon at a time.
You want the mixture but thick enough to dip your donuts but not runny.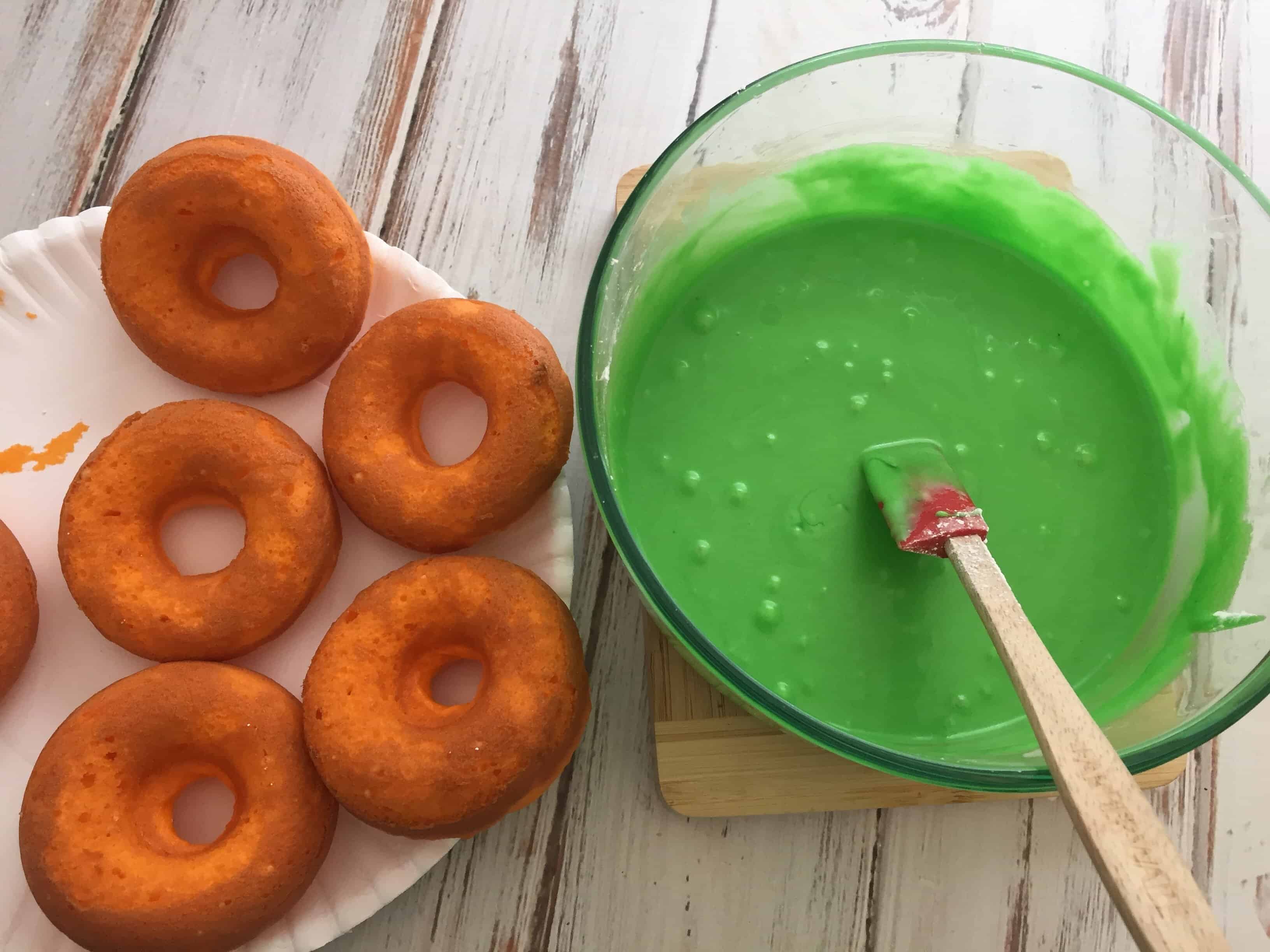 3. Dip the cooled donuts 1 at a time in the green glaze and add candy eyes to each one.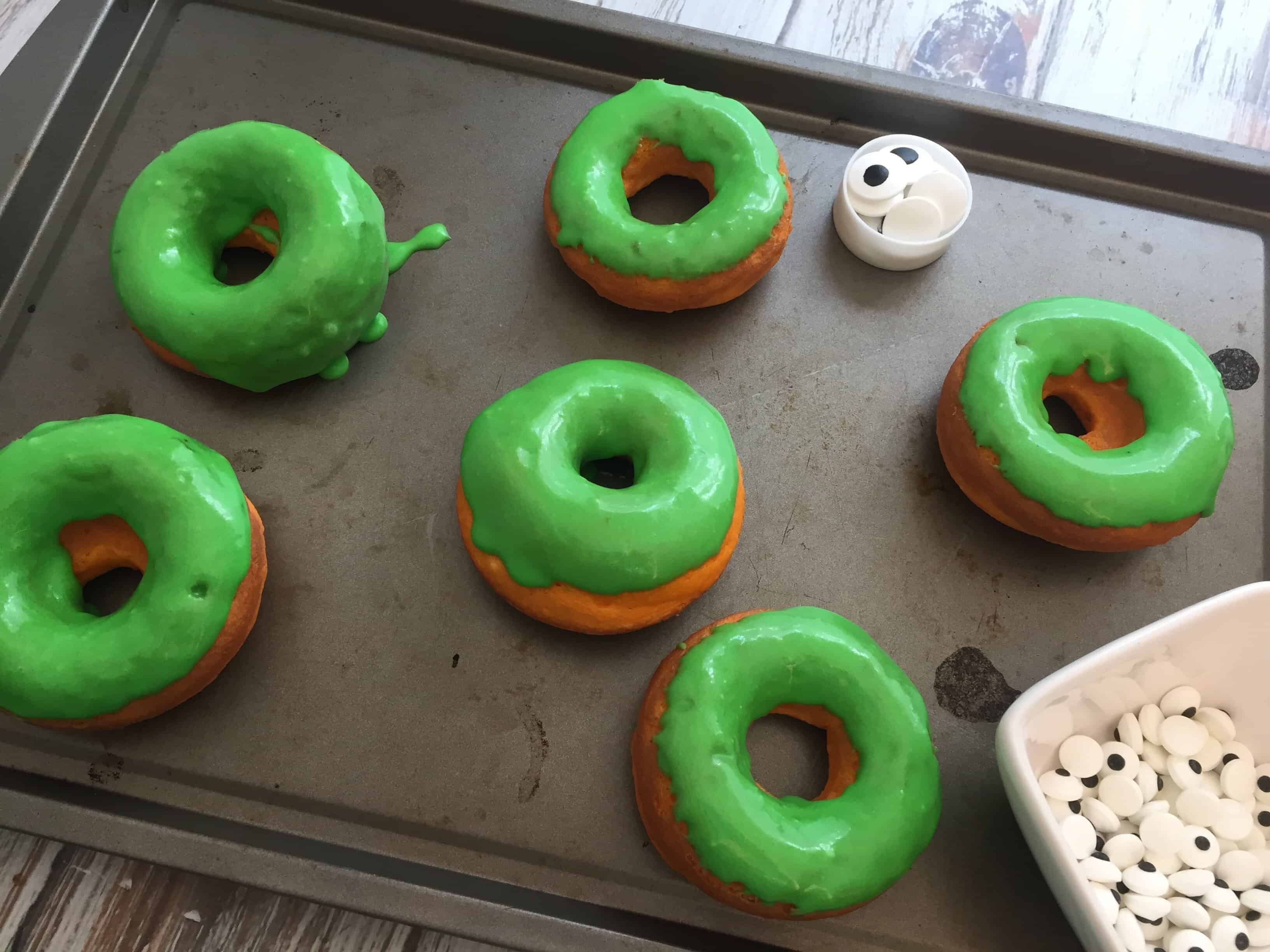 4. Place on a baking sheet and repeat with the other donuts and let set.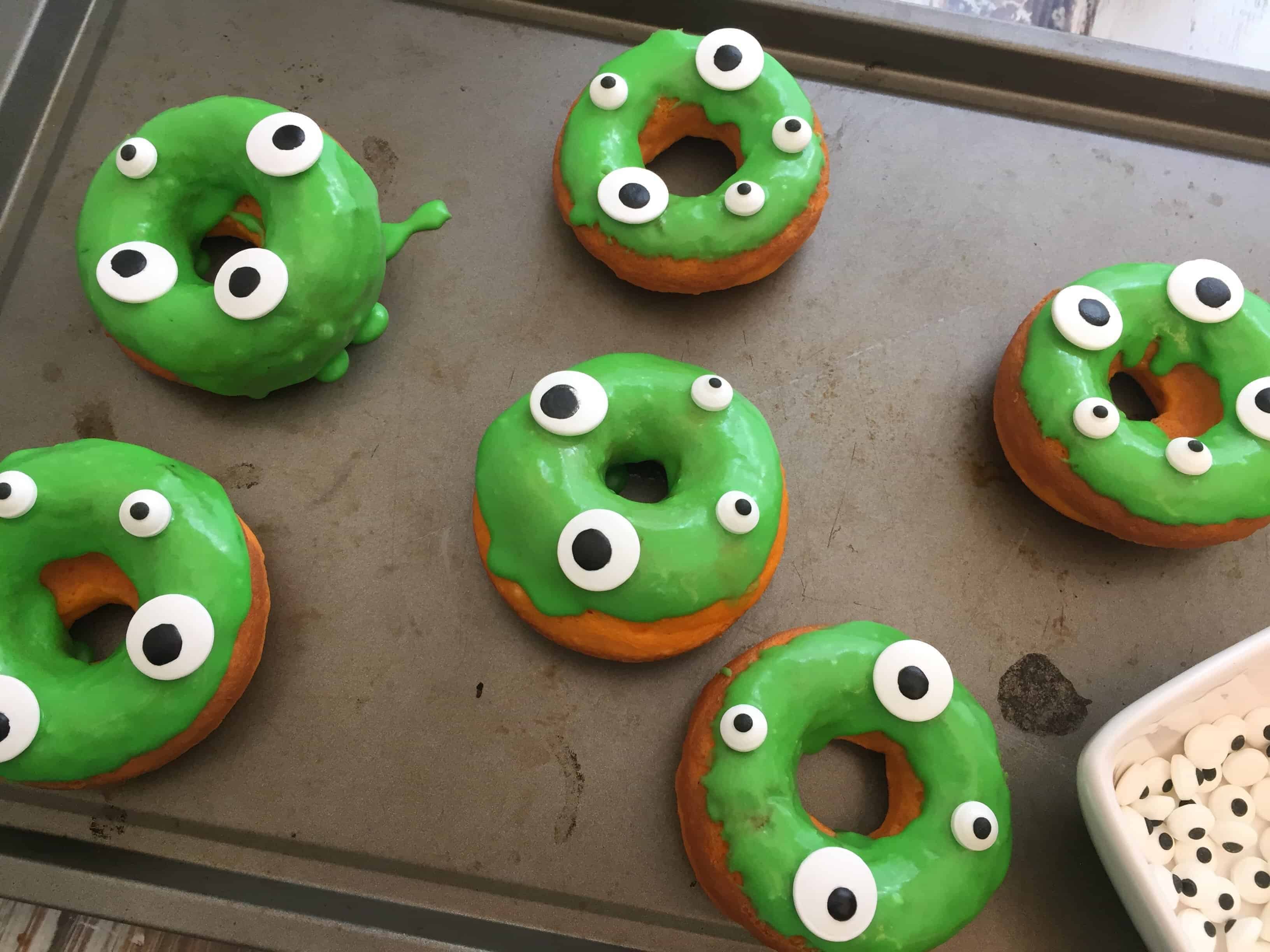 5. Store covered in an airtight container for several days.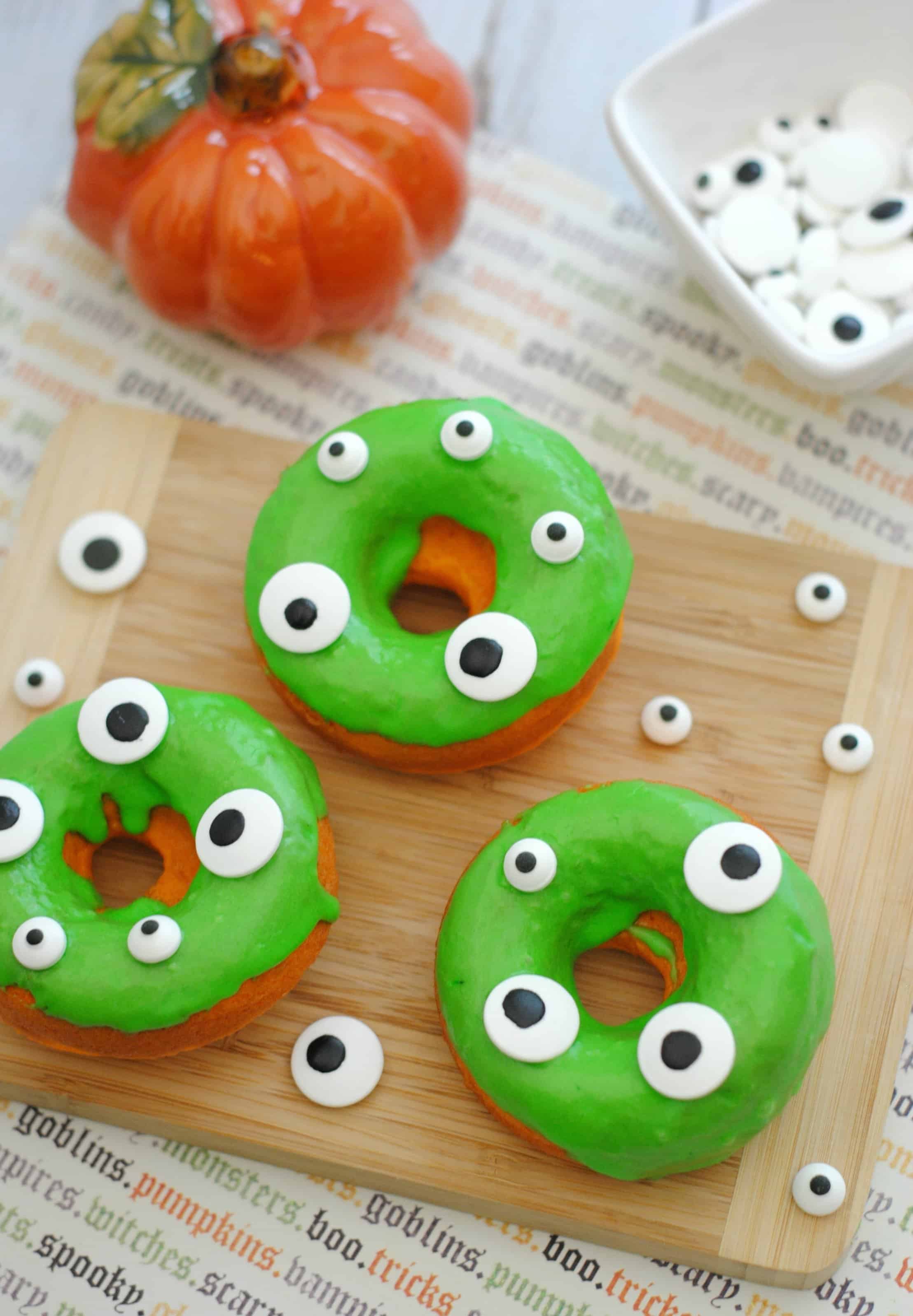 If you loved these fun Halloween Monster Donuts, you will love some of our other Halloween Recipes. Check them out: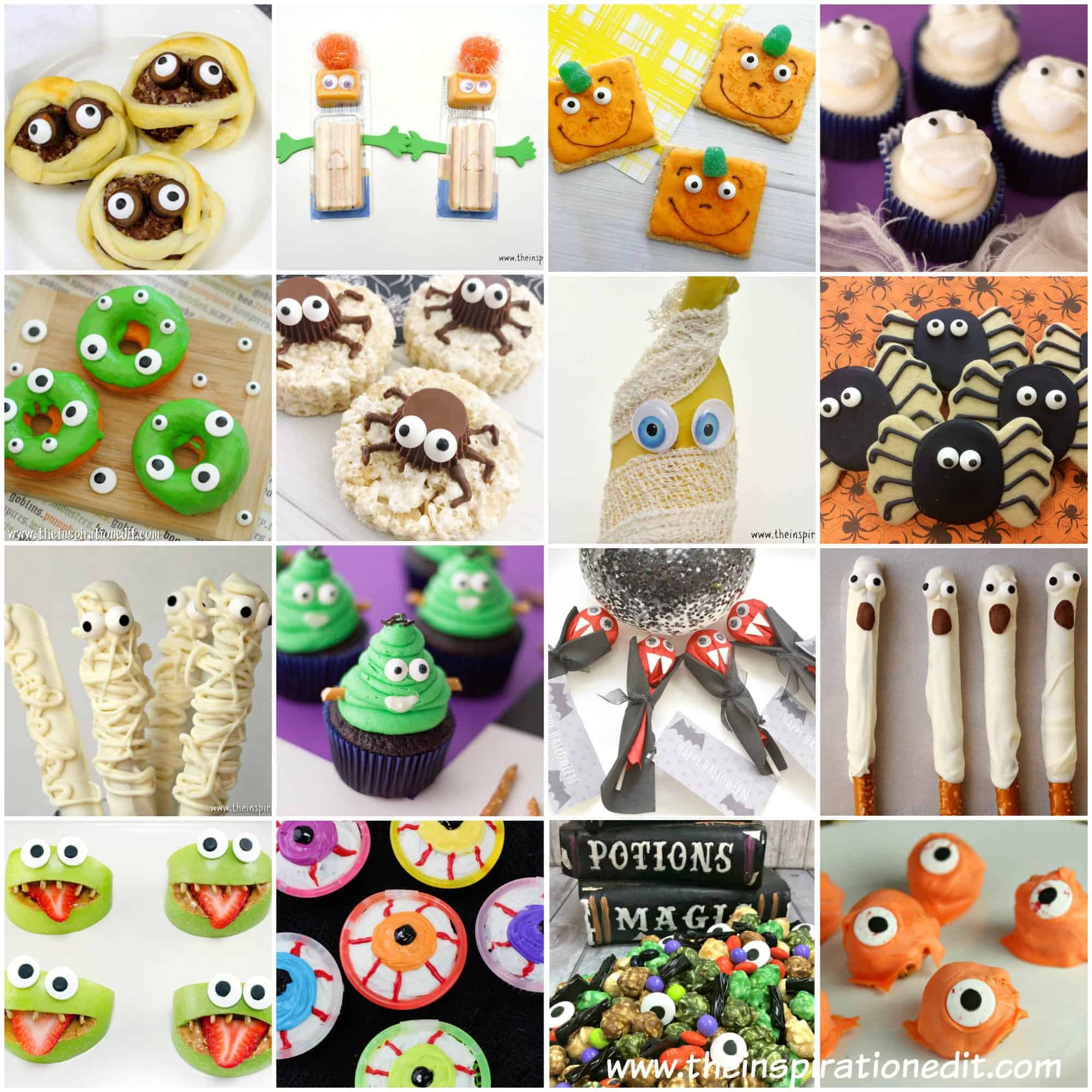 Don't forget to pin all these great recipes so you can have a smorgasbord this fall!