Wood Slice Christmas Snowman Decorations
One of my favourite things about winter is when we are lucky enough to get snow. It does not always happen and we seem to live in an area where we miss the downpours despite seeing snow on tv and hearing about it from friends and family living a few hours south.
I guess it's because I love snowmen and building them with my daughter. Well today we have some lovely Snowman decorations not made from snow but from wooden slices and these are are real treat. We hope you like the tutorial. Enjoy!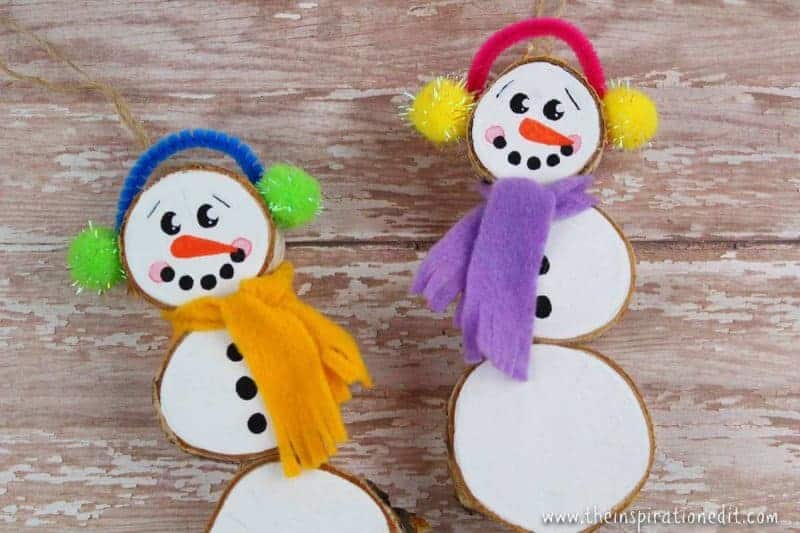 *I use affiliate links in this post. If you buy anything from my links I will earn a small commission*
Supplies For This Snowman deCORATION
White Paint
Black, Pink, Light Pink, Orange and White Paint Pen
Pom Poms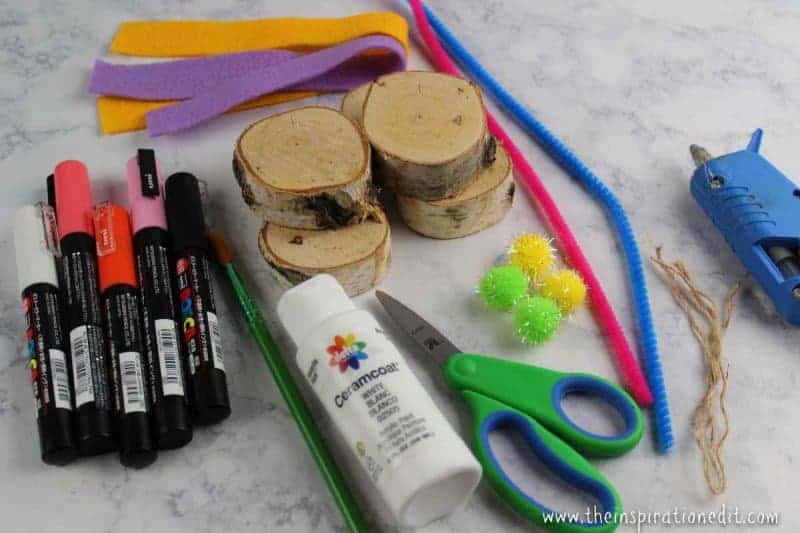 Xubox Pointed-Round Paintbrush Set, 10 Pieces Round Pointed Tip Nylon Hair Artist Detail Paint Brushes Set for Fine Detailing & Art Painting, Acrylic Watercolor Oil, Nail Art, Miniature Painting, Blue

Wilson Enterprises 4 Pack Basswood Round Unsanded Pack of 4

Uni-posca Paint Marker Pen – Extra Fine Point – Set of 12 (PC-1M12C)

How To Make This wOODEN slICE Snowman oRNAMENT
Glue 3 wood slices together, with the smallest slice on top and the largest slice on the bottom.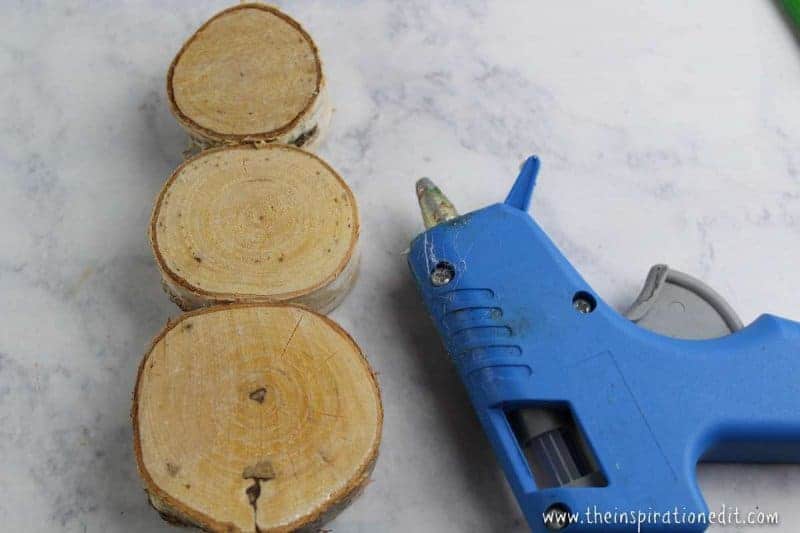 Paint the wood slice snowman white. 1-2 coats. Allow to dry completely.
Allow to dry completely. Use pink paint pens to give the snowman pink rosy cheeks.
Use a black paint pen to draw on a coal mouth, eyes and buttons.
Draw on eyebrows. Use an orange paint pen to give the snowman a carrot nose.
Use a white paint pen to give the eyes some expression. Refer to the photo.
Cut a pipe cleaner large enough to wrap around the snowman's head, leaving some empty space above his head.
Refer to the photo.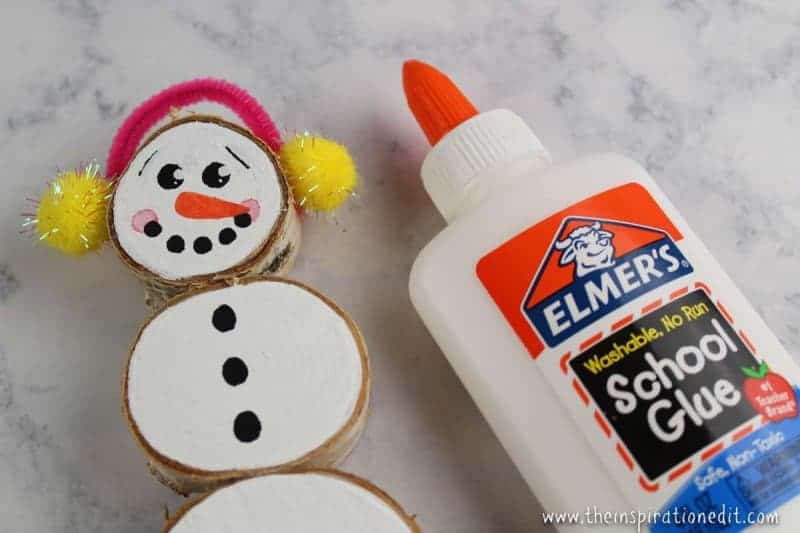 Glue a pom pom on each end of the pipe cleaner.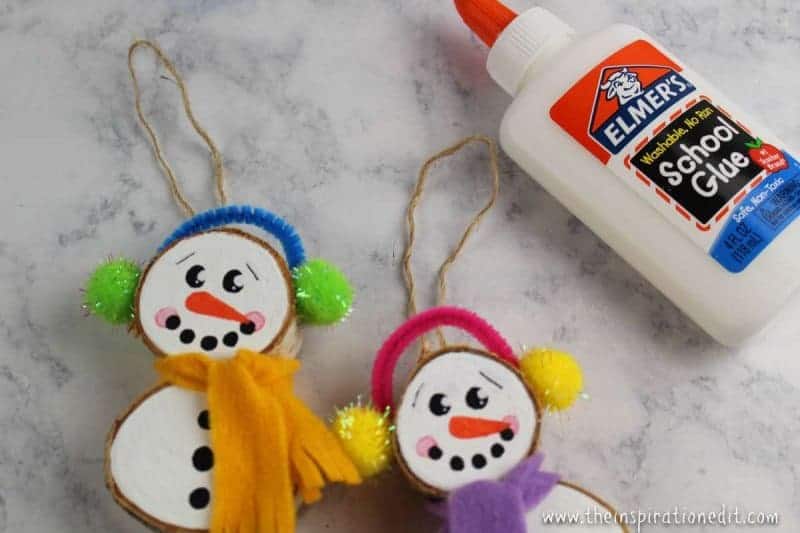 Cut a long thin piece of felt.
Tie felt around the snowman's neck.
Glue in place.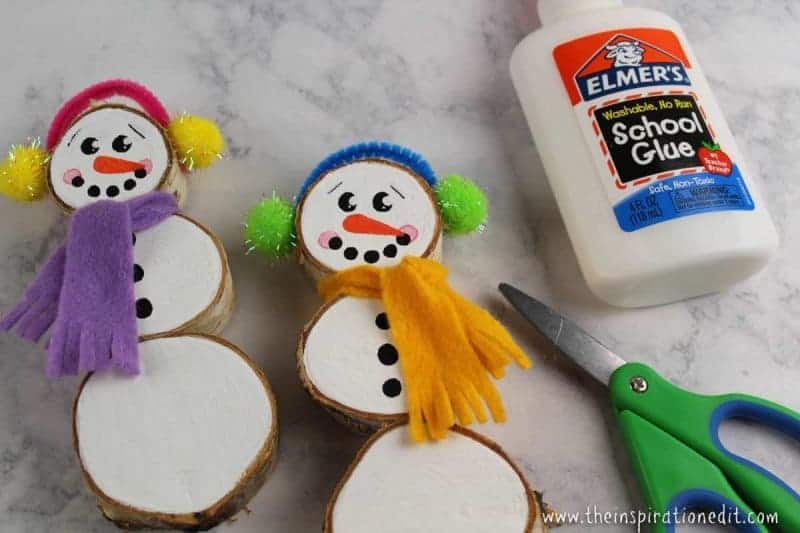 Use scissors to frays the ends of the scarf.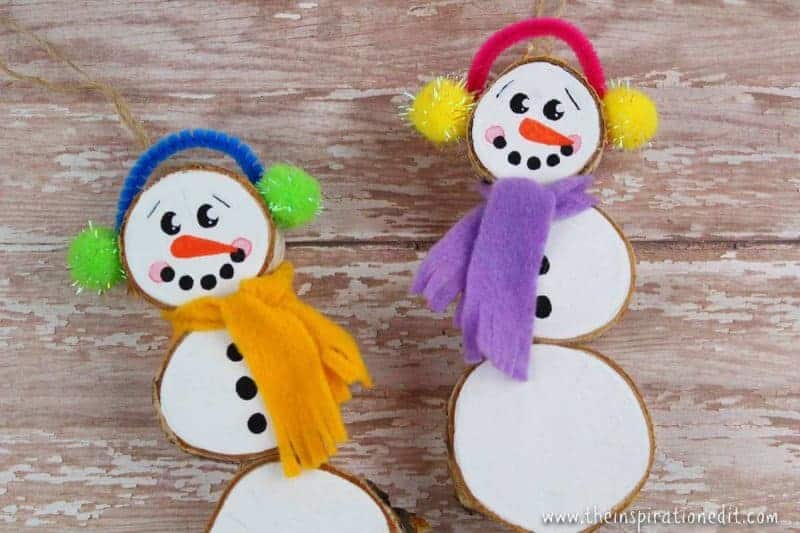 Glue twine onto the back of the snowman for hanging on a tree.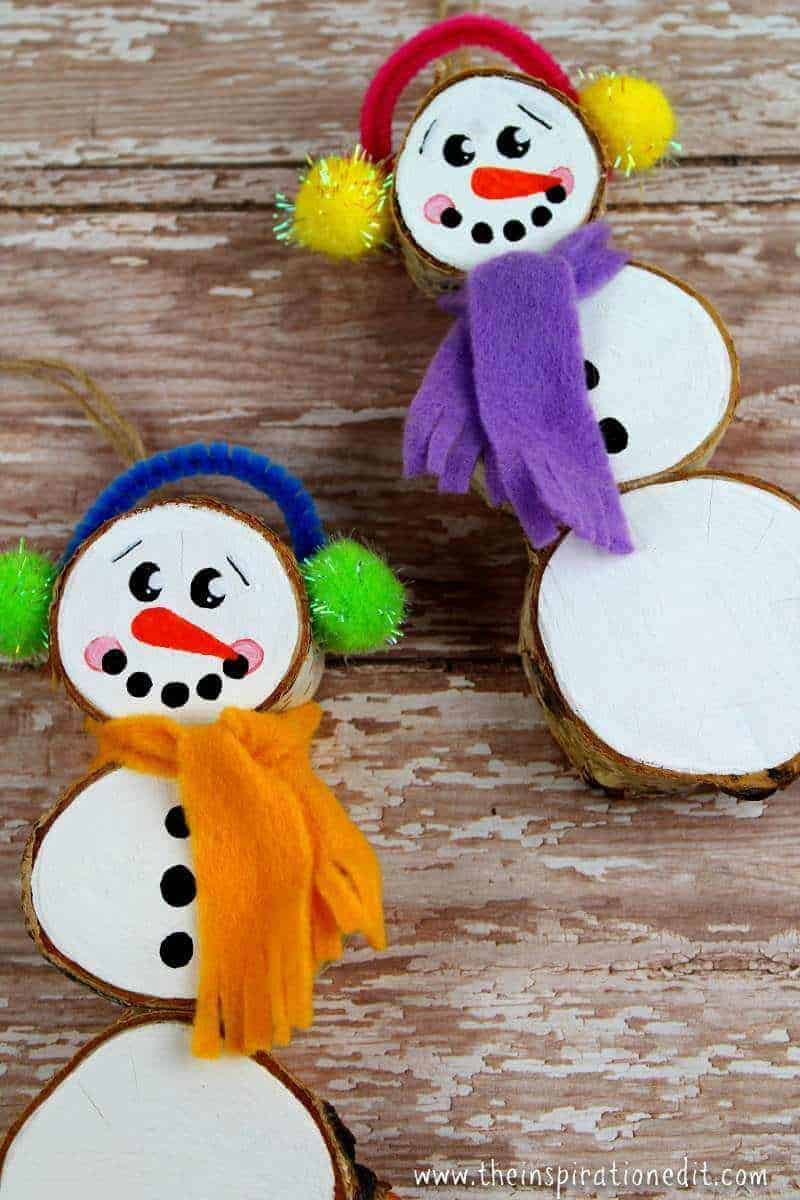 Your ornament is finished. These would make wonderful family gifts from children!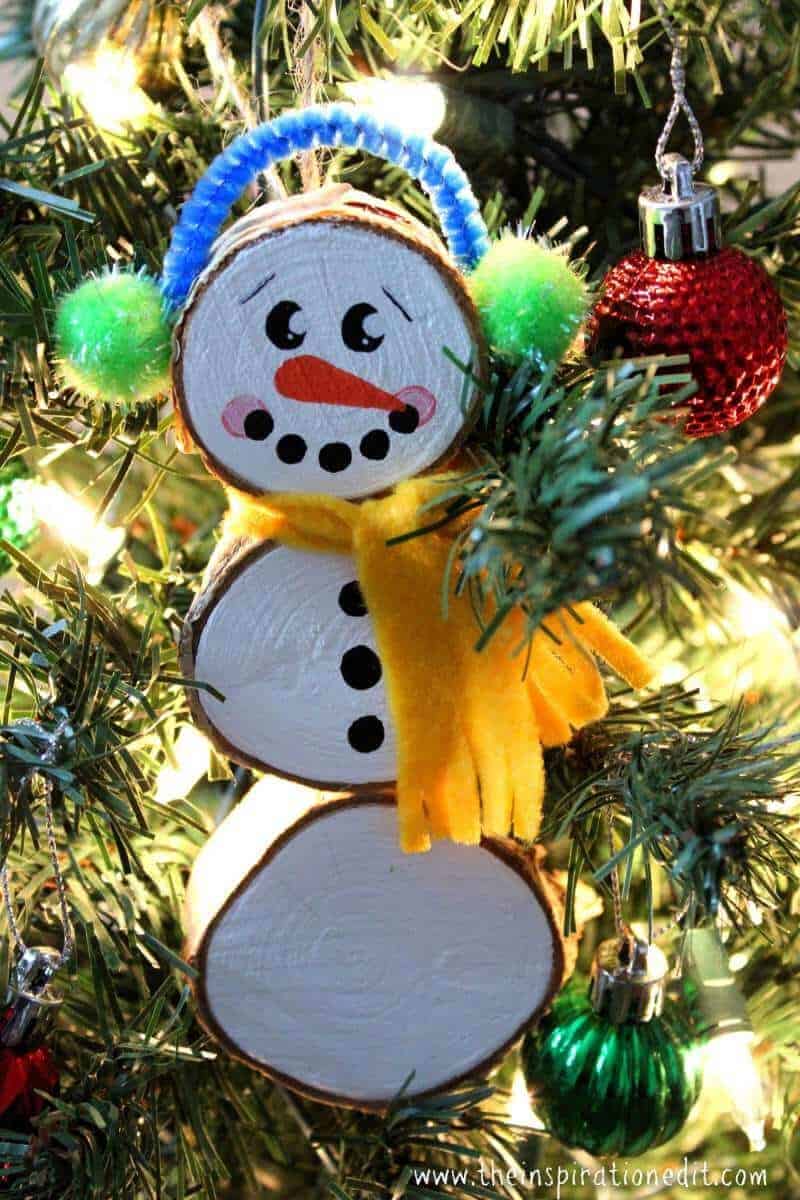 Related Products
Elmer's E304 Glue (2 Piece)

100pcs Wooden Hearts Unfinished Blank Heart Wood Slices Discs Wedding Decor DIY Crafts(40mm)

Best Titanium Scissors – 5 Pack – 8

More Snowman Crafts You Will Love!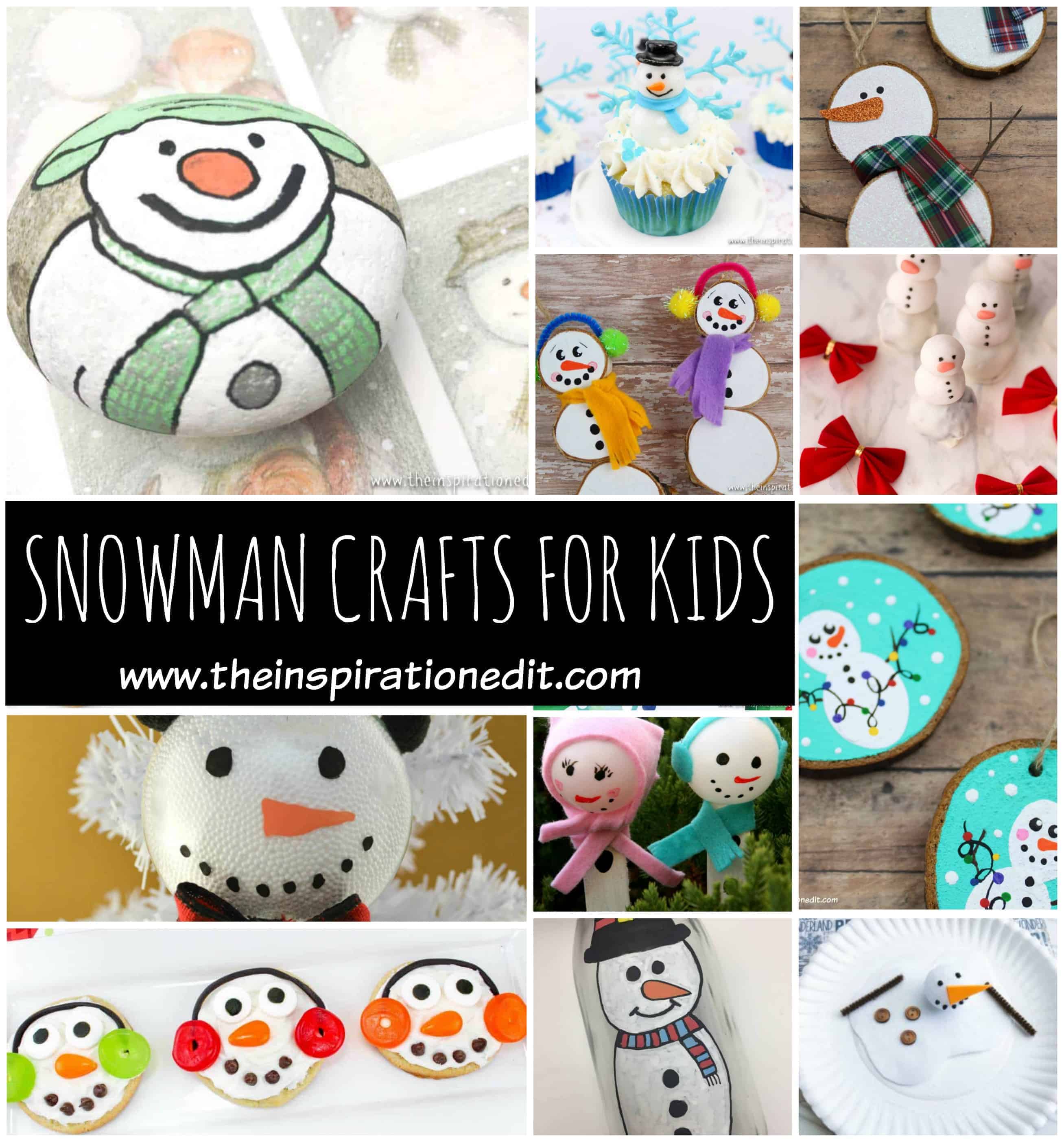 Check out our other Wooden slice ornaments. We have quite a few ideas here on The Inspiration Edit.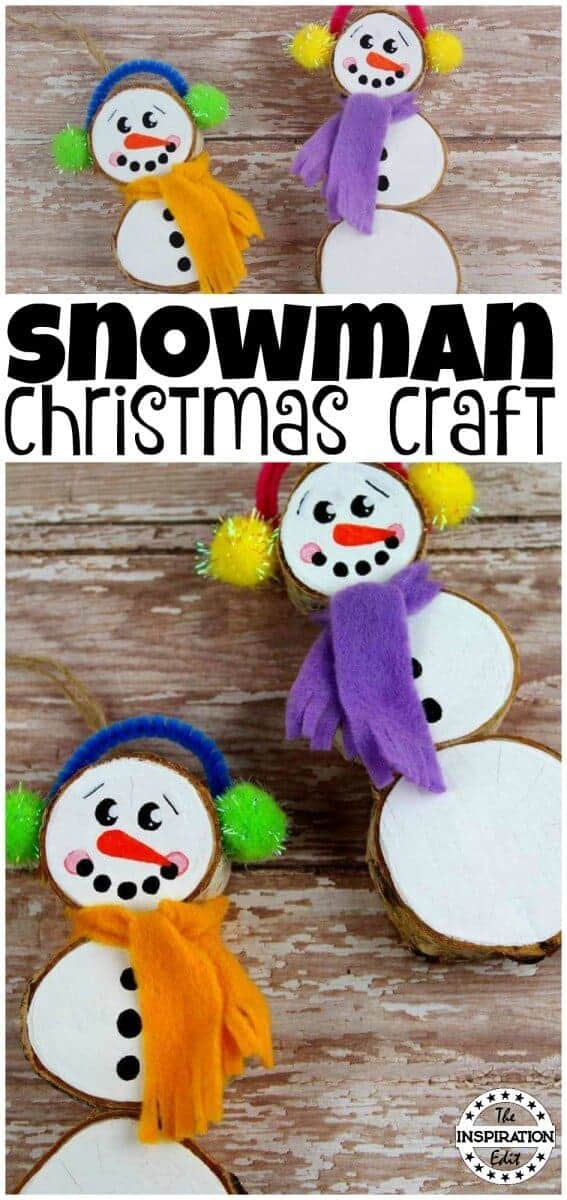 Please Pin Our Snowman Decorations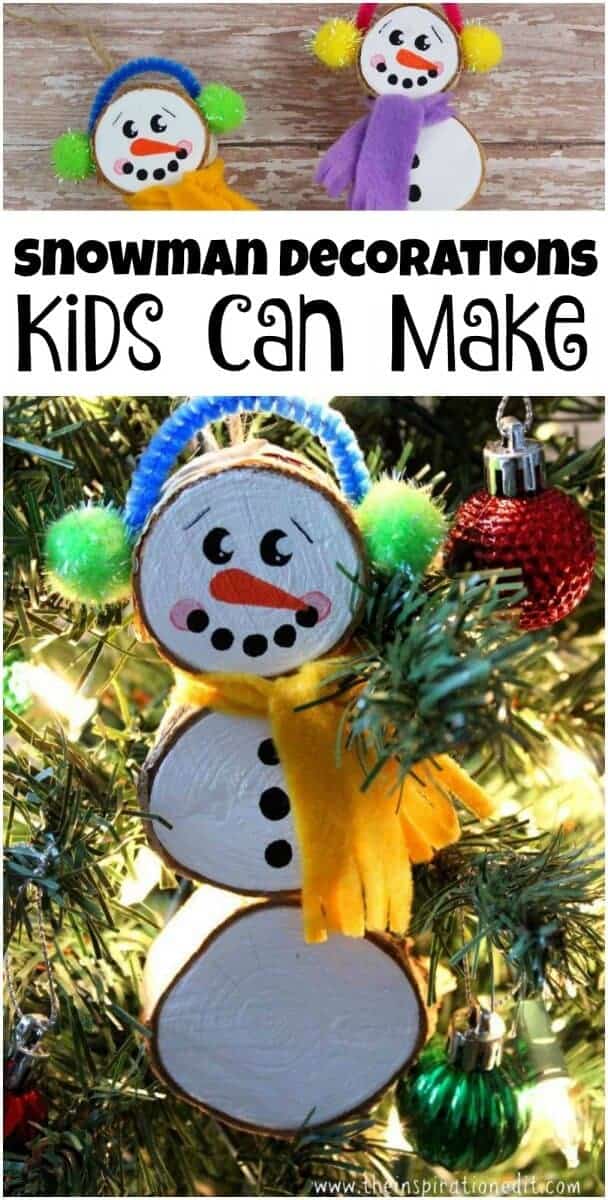 About Angela Milnes
Angela Milnes is a Qualified Early Years Teacher who has specialised in Preschool and Kindergarten teaching. She has a wealth of experience teaching young children and is passionate about kids crafts and having fun as a family. Angela has also taught cooking skills and loves to share both family recipes and easy instant pot recipes here on The Inspiration Edit. Follow her on Pinterest!