These Snowman oreo balls are the perfect treat for your next Christmas party. Try this fantastic party food idea today!
If you're looking for a show stopping Christmas party food idea then these super cute oreo snowman cookies are sure to go down a treat. We love oreo cookies and this super fun truffle recipe is super fun to make and tastes delicious.
If you want the best oreo truffle snowman in the house, then look no further! Try this Christmas party food tutorial today! You will love it!
*I use affiliate links in this post. If you buy anything from my links I will earn a small commission*
Ingredients Needed For Your Oreo Truffle Snowman
Here are the supplies and ingredients you will need to create this fantastic oreo truffle snowman recipe.
18 Oreo cookies

4 oz. (approx. half a package) cream cheese, softened

1 cup white candy melts

1 tsp coconut oil

6-7 oz. white fondant

1 oz. orange fondant

Black food marker

4-5 Mini pretzel sticks

8-10 Toothpicks
Yields: 8-10 edible snowmen
How To Make Oreo Snowman Cookies Or Truffles
Start by making your Oreo truffles. Line a pan with wax paper and set aside.
Place your Oreos into a sandwich bag and crush with a rolling pin. You'll want very small piece in order to facilitate the rolling of the truffles.
Place your crushed Oreos in a bowl and add cream cheese. Mix and then shape into 1.5 inch spheres. Place gently on lined pan and refrigerate for about one hour.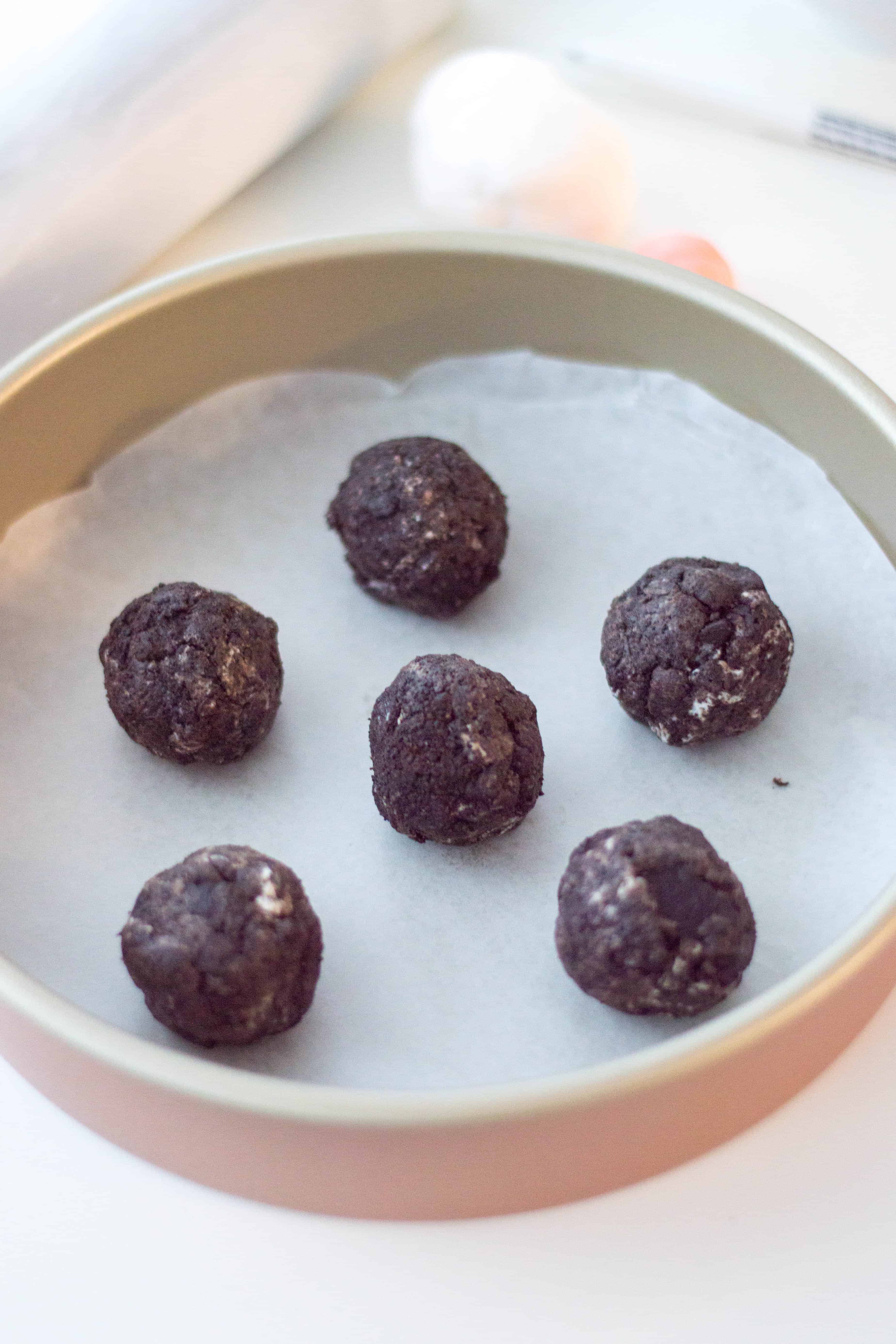 Once the truffles are chilled, remove from refrigerator and melt candy melts. To do so, place candy in a microwave-safe bowl and add coconut oil. Microwave in 30-second intervals until completely melted, mixing in-between each interval.
Dip each truffle in the melted candy and coat evenly. Place back onto lined pan and poke a hole at the top with a toothpick. Refrigerate for 30 min.
While the truffles chill, it's time to shape and decorate the fondant pieces. Roll 8-10 fondant spheres, about 1 inch in size. Roll another 8-10 fondant spheres, about ½ an inch in size.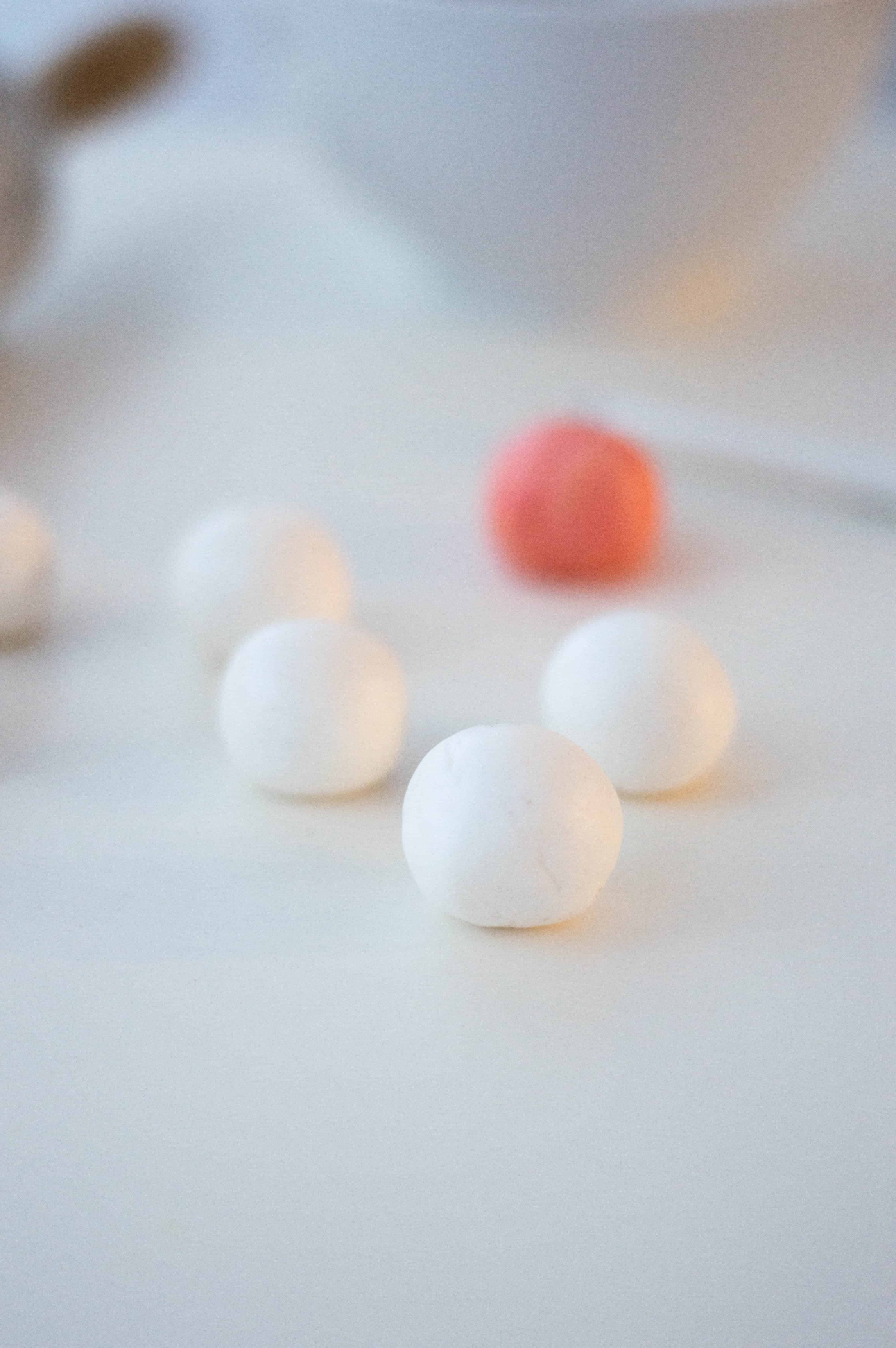 On the one inch fondant spheres, draw three buttons with your black marker.
On the smaller spheres, draw 2 eyes.
Add a triangular fondant piece in the middle, with your orange fondant.
This will serve as the snowman's carrot nose.
Remove truffles from the refrigerator.
Assemble by inserting a toothpick through your 1 inch fondant sphere and then inserting it into the Oreo truffle.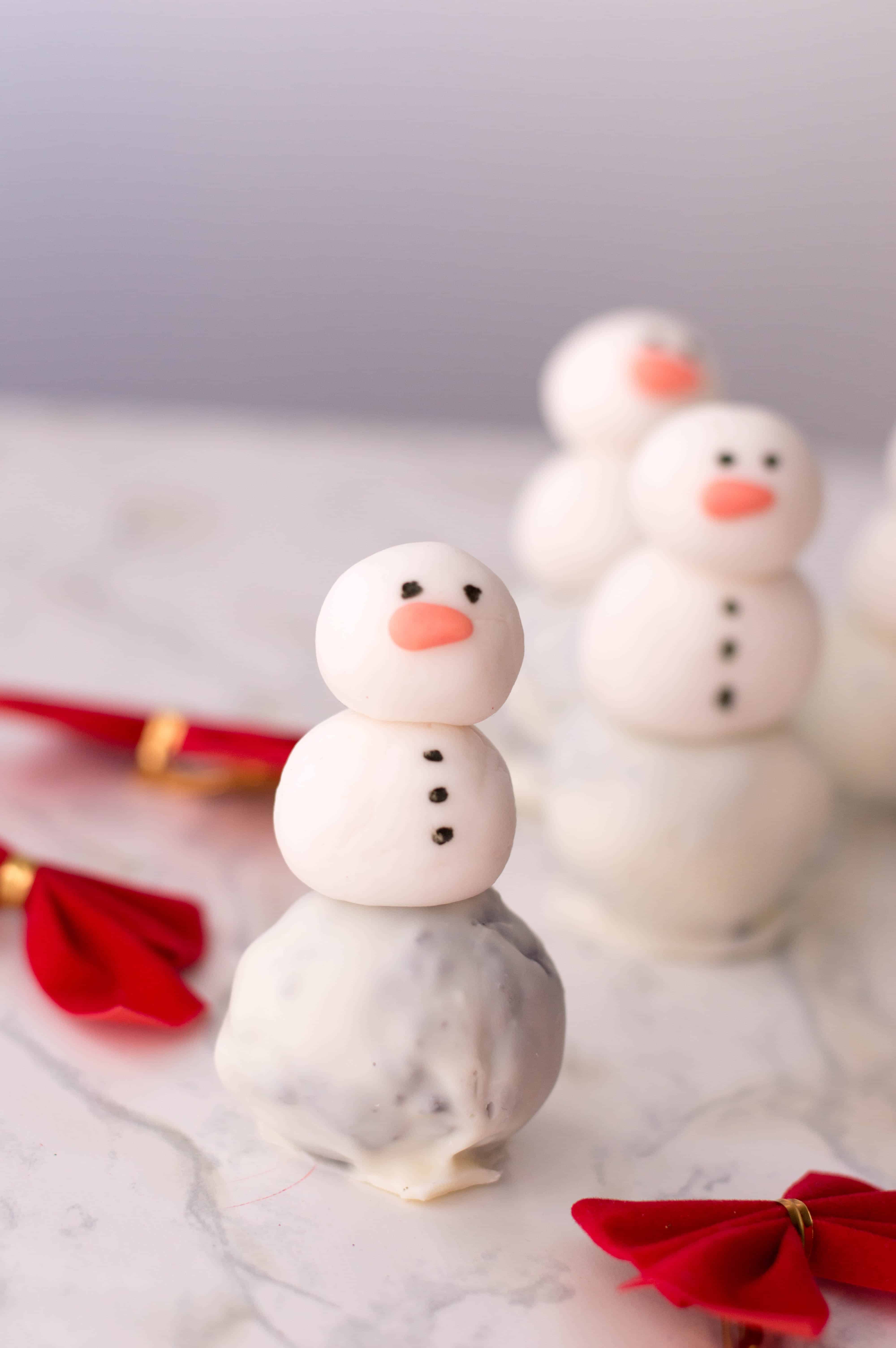 Top with snowman's head.
Repeat for each snowman and serve. Enjoy!
Yield: 8-12
Snowman Oreo Balls Party Treat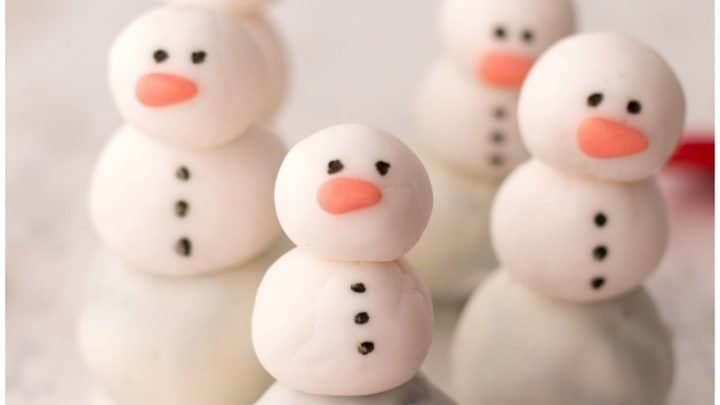 These super cute snowman oreo balls are the perfect christmas truffle and taste delicious

Prep Time 20 minutes

Additional Time 30 minutes

Total Time 50 minutes
Ingredients
18 Oreo cookies
4 oz. (approx. half a package) cream cheese, softened
1 cup white candy melts
1 tsp coconut oil
6-7 oz. white fondant
1 oz. orange fondant
Black food marker
4-5 Mini pretzel sticks
8-10 Toothpicks
Instructions
Start by making your Oreo truffles. Line a pan with wax paper and set aside.

Place your Oreos into a sandwich bag and crush with a rolling pin. You'll want very small piece in order to facilitate the rolling of the truffles.

Place your crushed Oreos in a bowl and add cream cheese. Mix and then shape into 1.5 inch spheres. Place gently on lined pan and refrigerate for about one hour.

Once the truffles are chilled, remove from refrigerator and melt candy melts. To do so, place candy in a microwave-safe bowl and add coconut oil. Microwave in 30-second intervals until completely melted, mixing in-between each interval.

Dip each truffle in the melted candy and coat evenly. Place back onto lined pan and poke a hole at the top with a toothpick. Refrigerate for 30 min.

While the truffles chill, it's time to shape and decorate the fondant pieces. Roll 8-10 fondant spheres, about 1 inch in size. Roll another 8-10 fondant spheres, about ½ an inch in size.

On the one inch fondant spheres, draw three buttons with your black marker.

On the smaller spheres, draw 2 eyes.

Add a triangular fondant piece in the middle, with your orange fondant.

This will serve as the snowman's carrot nose.

Remove truffles from the refrigerator.

Assemble by inserting a toothpick through your 1 inch fondant sphere and then inserting it into the Oreo truffle.

Top with the snowmans head