Little Fish Treat Bags
Today we are sharing a fantastic fun food idea created by Brooke. This is a super fun snack food idea and these Little fish treat bags are sure to go down well with the kiddies. Enjoy.
*I use affiliate links in this post. If you buy anything from my links I will earn a small commission*
Supplies For These Fish Treat Bags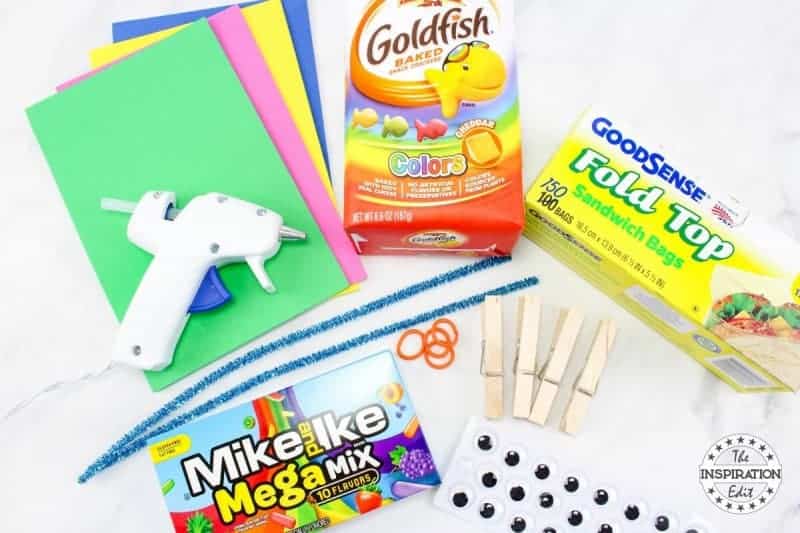 Glad 60771 Fold-Top Sandwich Bags, 6 1/2 x 5 1/2, Clear, 180 per Box

Natural Wooden Clothespins – Sturdy Clothespins for Shirts, Sheets, Pants, Decor and more – 30 Pack

Saim 100 PCS 12 Inch Glitter Sparkle Creative Arts Stems Pipe Cleaners for DIY Craft

Let's Make It
First cut the pipe cleaners in half and shape each one into a fish hook. Hot glue each one onto a clothespin.
Separate the goldfish by colour, you should have 4 different coloured piles.
Take one colour of fish and put them into a baggie, push them towards the front side. Take a small amount of the candy and put them into the baggie towards the back corner. Take the small rubber band and tie it around the baggie so the goldfish and candy are separated. The goldfish are the fish body and the candy end is the tail. Repeat this step with the other 3 colours of goldfish.
Wrap the excess baggie top around the rubber band and clip a clothespin over it to hold it. It should look like a little fish with a fish hook on it.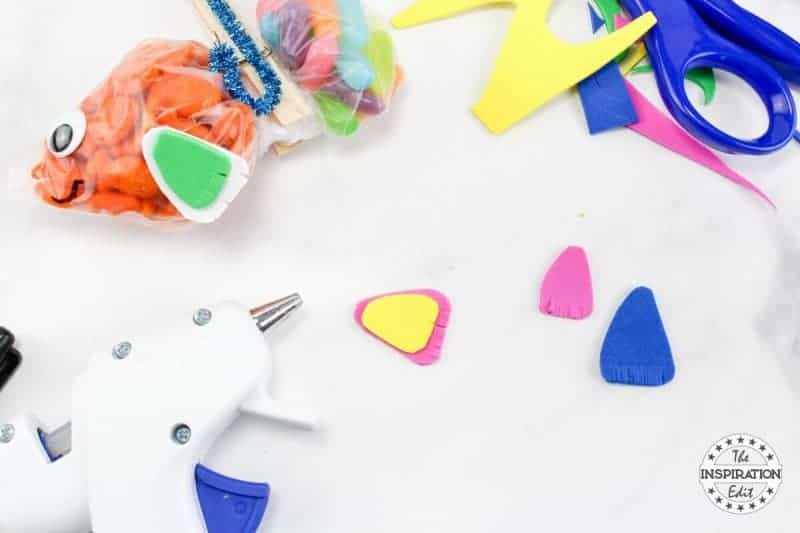 Cut out 8 different colour foam pieces for the fins. You'll need 2 pieces for each fish.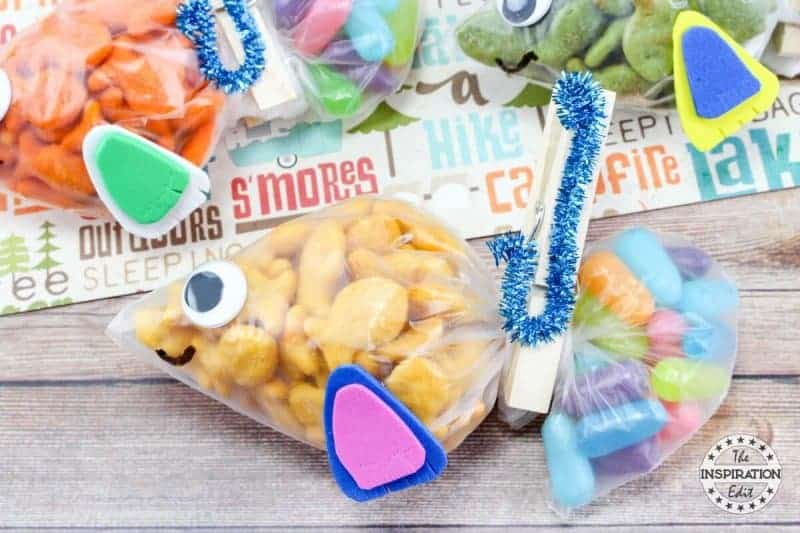 Have one fin be a little larger than the other and glue together to create one multi-colour fin. Then hot glue each fin on towards the bottom of the fish.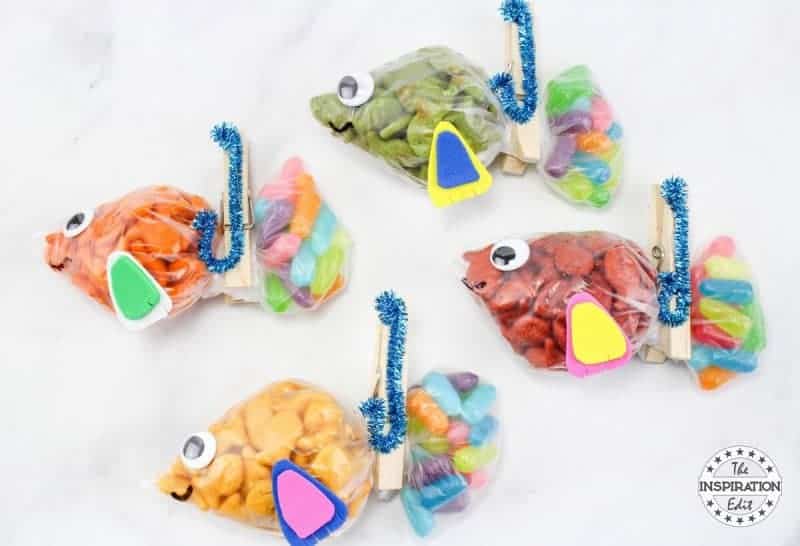 Place 1 eye at the front end of the fish and draw on a smile with your marker.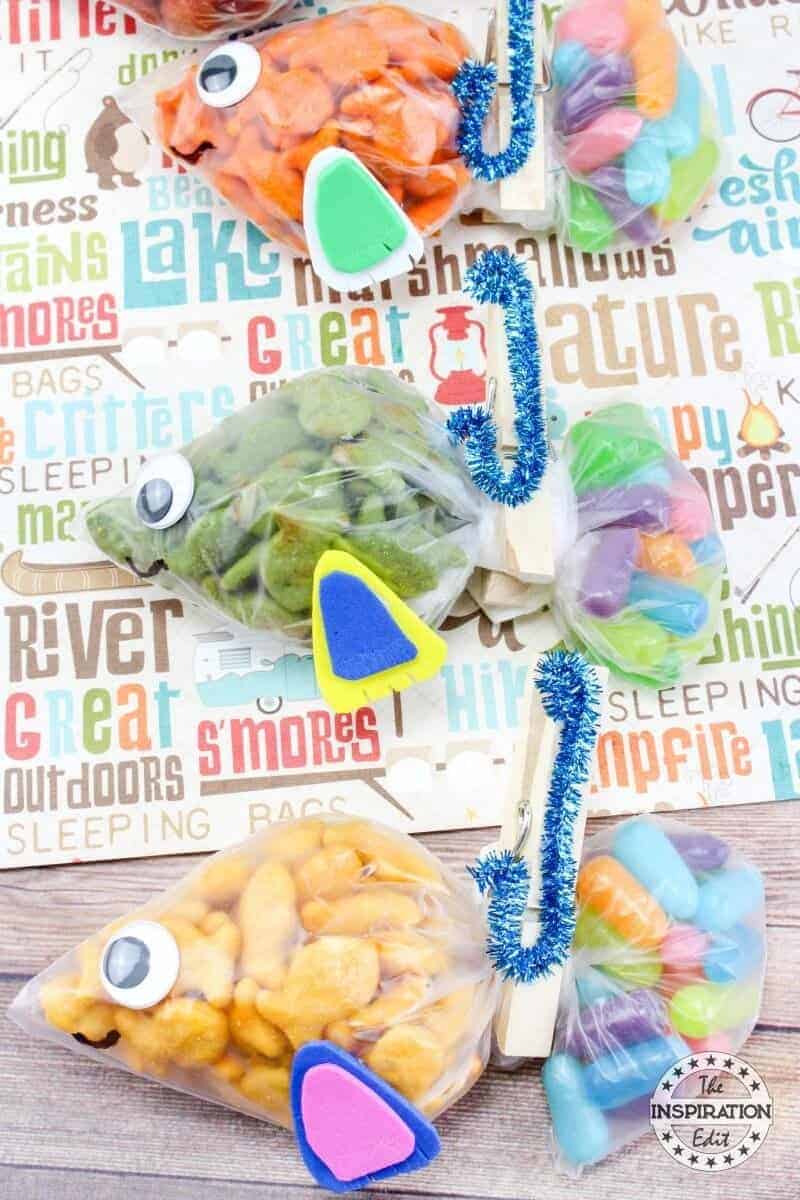 Enjoy these fun little snack bags!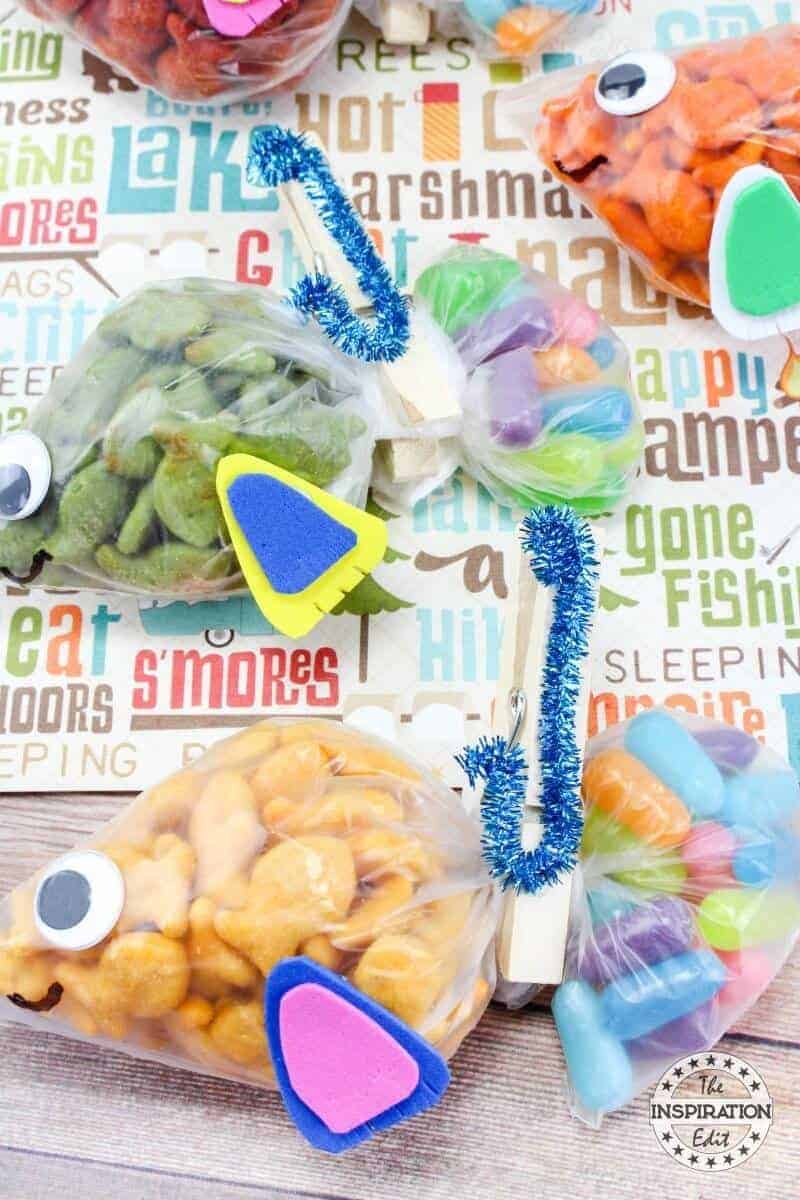 Check Out More Fantastic Recipes Here
Sunmns 750 Pieces Mixed Wiggle Crafts Eyes with Self Adhesive

Foam-Sheets 5-1/2-Inch-by-8-1/2-Inch 50-Pack, Bright Colors

Blusmart Upgraded Mini Hot Glue Gun with 30 Pieces Melt Glue Sticks, 20 Watts Blue High Temperature Glue Gun for DIY Craft Projects and Repair Kit