Fun Sandwiches A Tasty Kids Snack
Here is a tutorial on how to make tasty and fun sandwiches. Last week Sylvia and I purchased some lovely animal cookie cutters. They are so cute. We got one rabbit, an owl, a fox, a bear and a squirrel.
We tried out the cutters and decided to make a batch of owl sandwiches for lunch. It really was a fun activity for me and Sylvia. We cook out 8 owls and covered them in Tuna Mayonaise.
We then chopped some red pepper beaks, cucumber feat and pickled onion eyes. I was going to make eyes out of olives but we didn't have any in and we were using what we had in the home.
The owls looked fantastic once we had finished them! I really was pleased and Sylvia enjoyed a lovely lunch. We even shared with Daddy!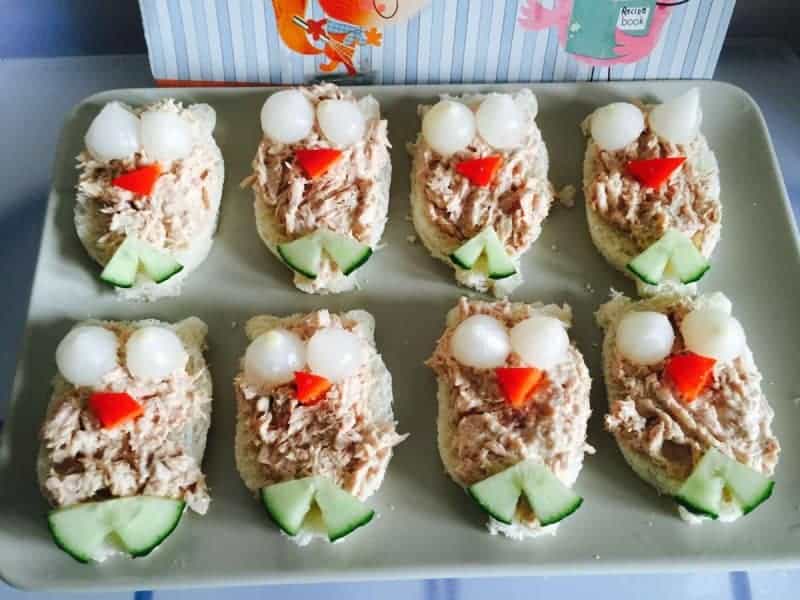 Sylvia enjoyed her sandwiches with a BabyBell and a nice cup of hot chocolate! An easy, tasty and fun lunch.
Related Products
Ateco 7025 Plain Edge Animal Cutters in Assorted Animal Shapes, Stainless Steel, 10 Pc Set
Curious Chef 30-Piece Chef Caddy Collection
Odelia ObviousChef Kids – Child's Chef Hat Apron Set, Kid's Size, Children's Kitchen Cooking and Baking Wear Kit for Those Chefs in Training, Size (M 6-12 Year, White)
Please Pin Me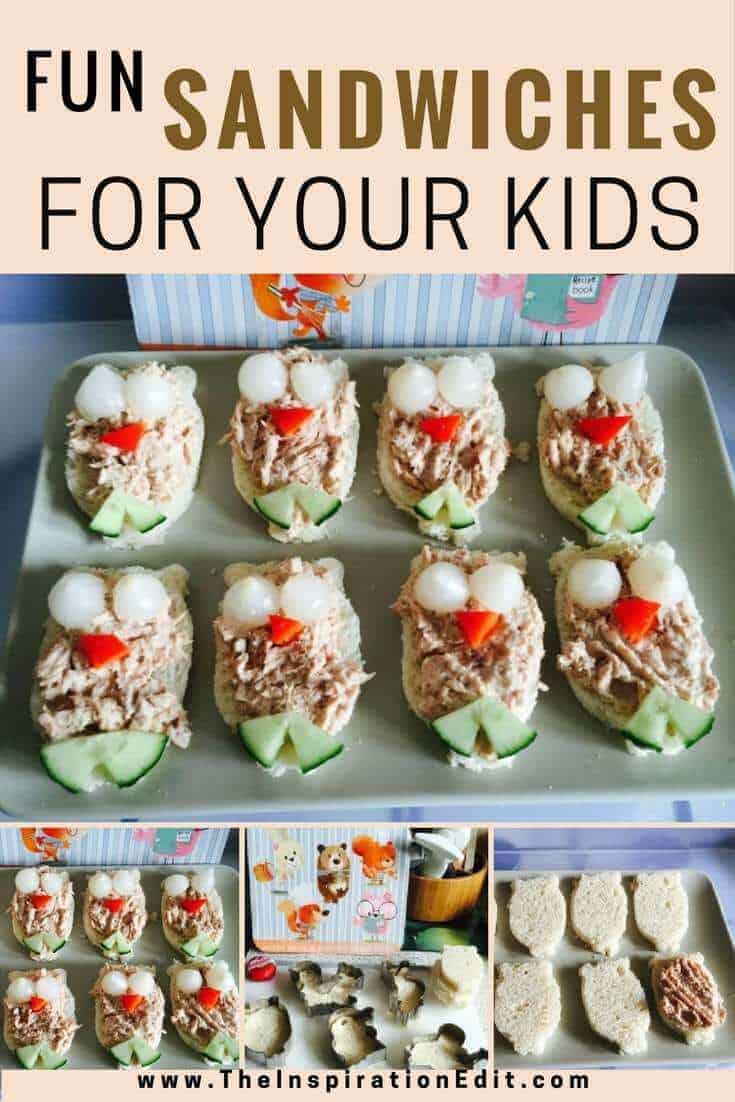 Angela xx