Easter Bunny Lollipop Craft
If your child is anything like my daughter they may love Lollipops! Sylvia can suck on lollipops all day if I let her. I know she would absolutely adore this cute and fun Easter Bunny Lollipop Craft and am so excited to share it here on The Inspiration Edit. Enjoy!
*I use affiliate links in this post. If you buy anything from my links I will earn a small commission*
What You Will Need For This Easter Bunny Lollipops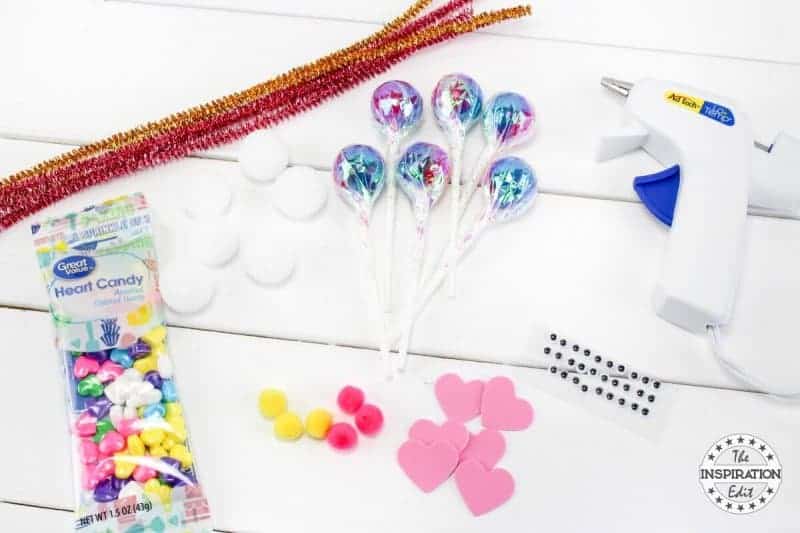 Original Gourmet Lollipops, Original and Cream Swirl Medley, 60 Count – Makes For Fun Eating! Mystery Flavor may Vary

Smooth Foam Balls for Arts & Crafts Floral Wedding Decor Science Modeling and School Projects (8

420 Pieces Pipe Cleaners Set, Including 50 Pcs 10 colors pipe cleaners, 50 Pcs 10 Colors Chenille Stems, 200 Pcs 6 Size Pom Poms and 120 Pcs 3 Size Wiggle Googly Eyes for Craft DIY Art Supplies

Let's Make These Easter Bunny Lollipops
First put a dot of hot glue on the foam hearts and stick the top of the sucker to each one. The suckers will now be standing upside down on little pink feet.
Take a foam ball and press down through the center of it onto the sucker stick, all the way until it touches the sucker.
Repeat this for the other five. This will be the bunny head.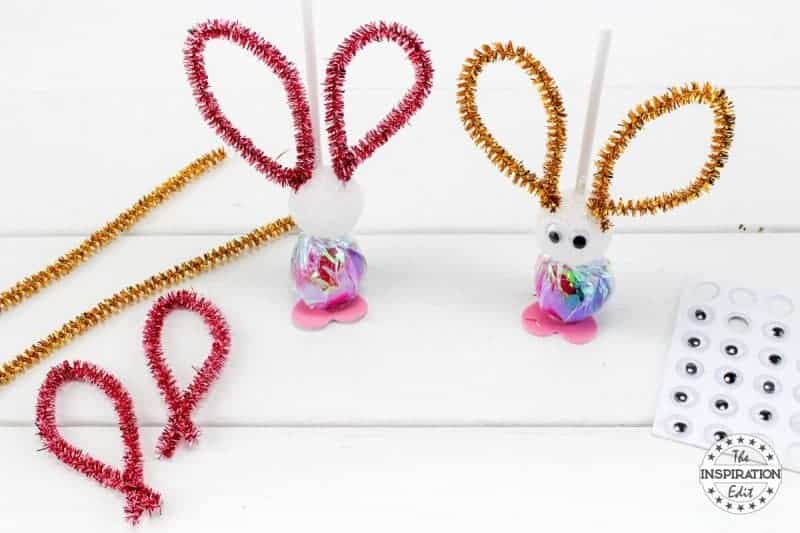 Cut all the pipe cleaners in half. Bend each half into an oval shape and twist the ends together at the bottom.
You will have 12 bunny ears now.
These will easily push into the top of the foam heads.
Push 2 ears just a little bit into the top of each bunny head.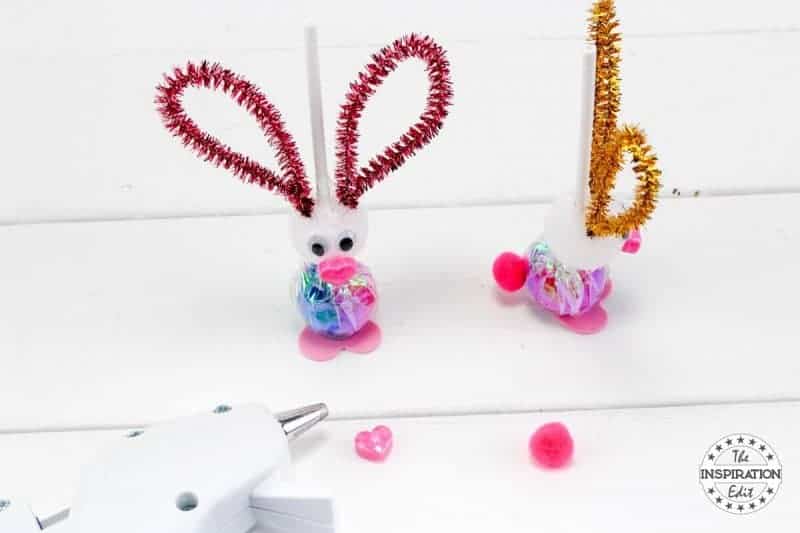 Stick 2 eyes on each bunny head and glue a pink heart on each one right under the eyes for the little nose/mouth.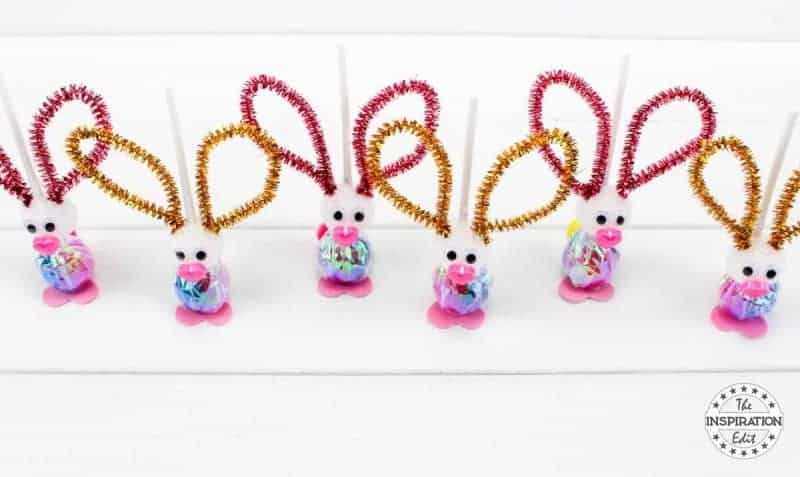 Glue a pom on the back of each sucker towards the bottom for the bunny tail.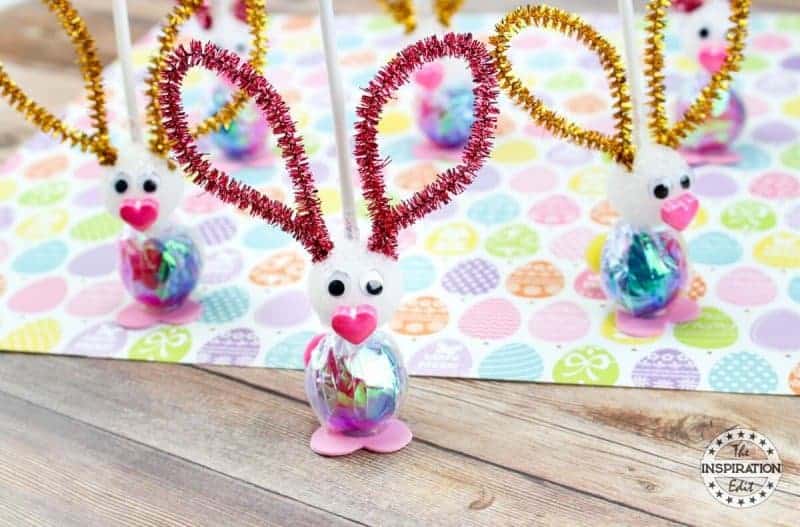 These cute little bunny sucker crafts will be fun to make and eat for Easter!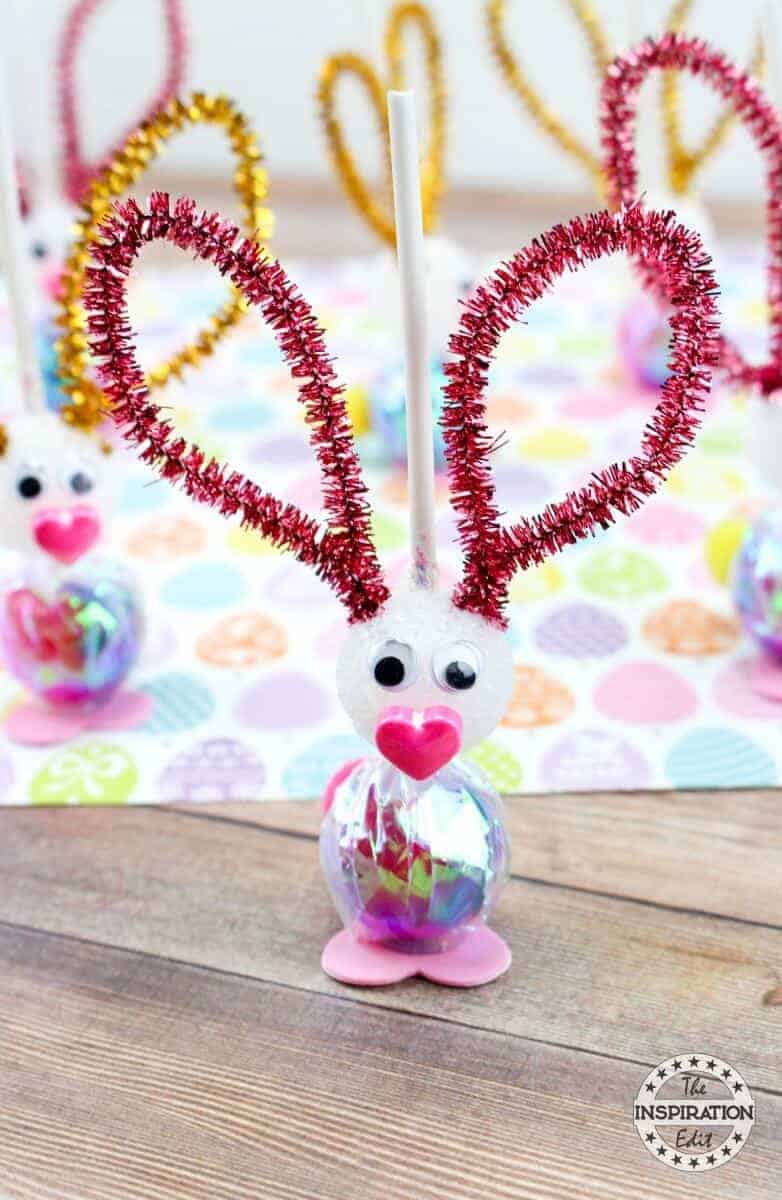 Enjoy

Light Pink Hearts Sweet Shapes 1 LB Bag

Adhesive Technologies 05694 Mini Hi-Temp Glue Gun (& Combo Pack) Glue Gun & Glue Sticks

Red & Pink Glitter Hearts Table Scatter – Valentines, Weddings, Crafts