DIY Woodland Autumn Crafts The Racoon, Deer And Fox
I love Autumn crafts especially when they are simple autumn crafts to make and easy for any age.
Autumn in the UK or fall (as it's know in the USA) is my favourite season of the year. I love to visit the woods and enjoy autumn activities with the family.
Today on The Inspiration Edit we have some super cute and adorable Autumn art ideas for teachers to make with preschool or older kids and this is also a fun autumn activity to do the home.
Painting eggs can be really fun. I really hope you love this tutorial.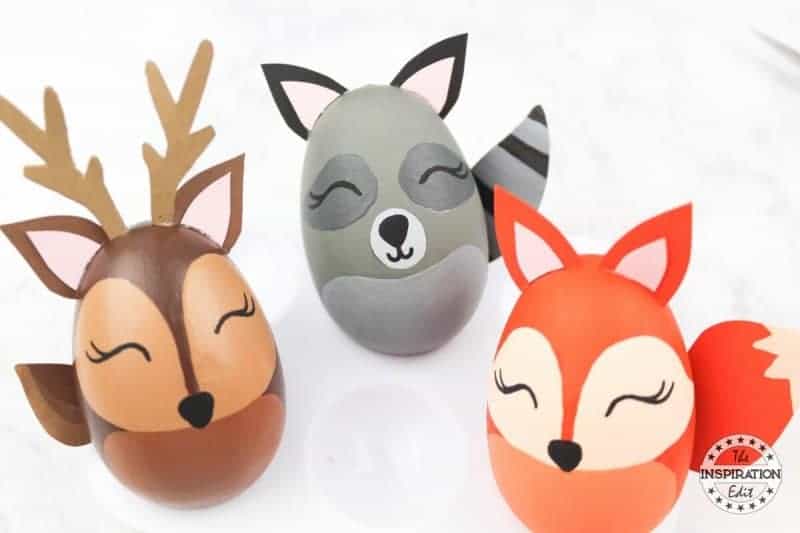 *I use affiliate links in this post. If you buy anything from my links I will earn a small commission*
Autumn Art Ideas For Primary School Kids
Whether your making this project with little ones, as an adult or as an autumn art idea for primary school kids, I really think you will enjoy it.
Today we have the Racoon, the Deer and the Fox. We have more coming next week so keep a look out and don't forget to download the free Autumn crafts template at the end of the tutorial.
Supplies Needed For Painting These Autumn Crafts
To paint these Autumn or woodland themed creatures you will need the following supplies: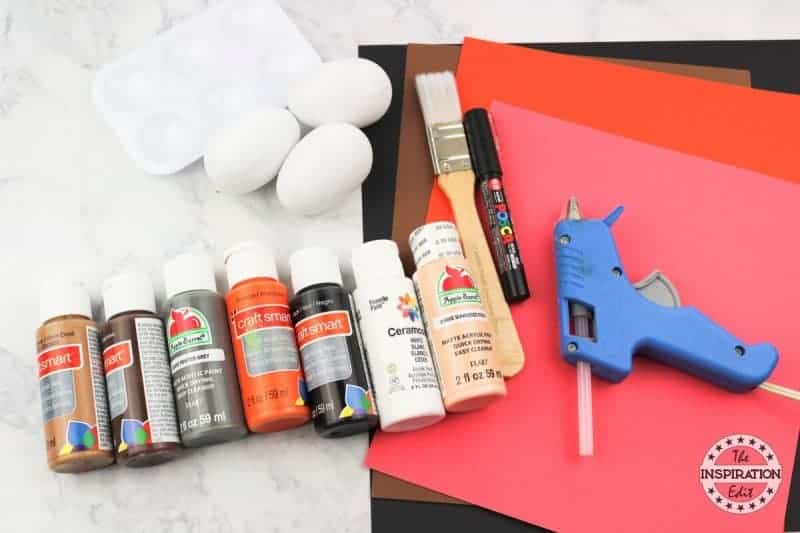 Sax 439304 True Flow Heavy Body Acrylic Paint – Pint – Set of 12 – Assorted Colors

Unpainted Wooden Eggs – For Easter, Crafts, and Displays – 2-1/2

Wooster Brush Q3208-1 Softip Angle Sash Paintbrush, 1-Inch

How To Create These Woodland Animal Autumn Crafts
Paint the wooden eggs brown, grey and red/orange. This will take 2-3 coats. Allow the paint to dry completely.
Use a pencil to draw on facial details and a stomach patch.
Paint the facial details and stomach patch with complementing colours. Allow the paint to dry completely.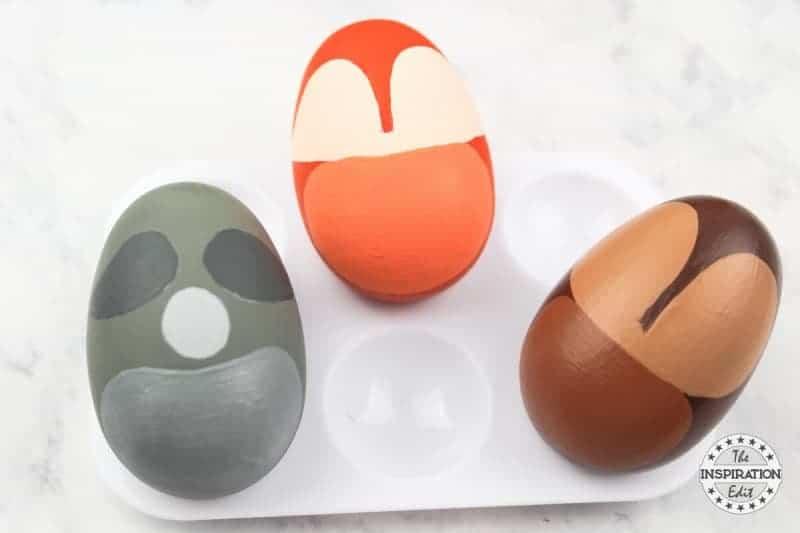 Use a black paint marker or black permanent marker and draw noses onto each egg.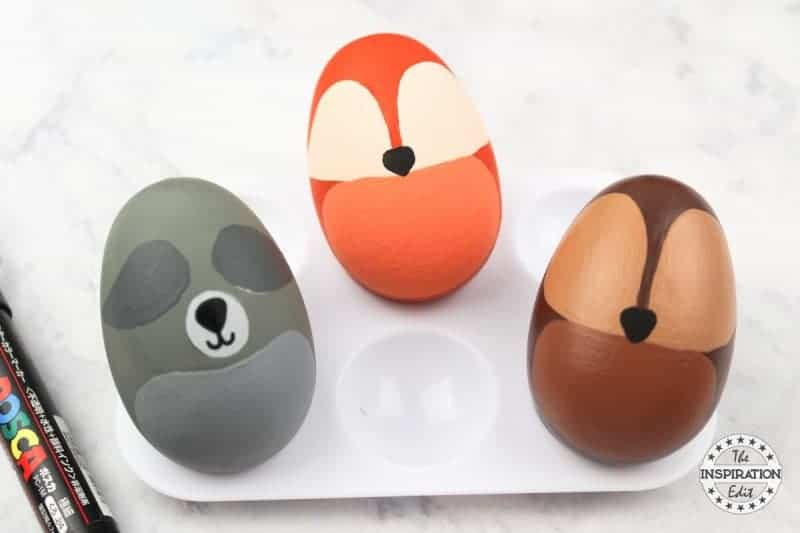 Use a pencil to draw on sassy lashes.
Once you are satisfied with how they look, trace over them with a black paint marker or a black permanent marker.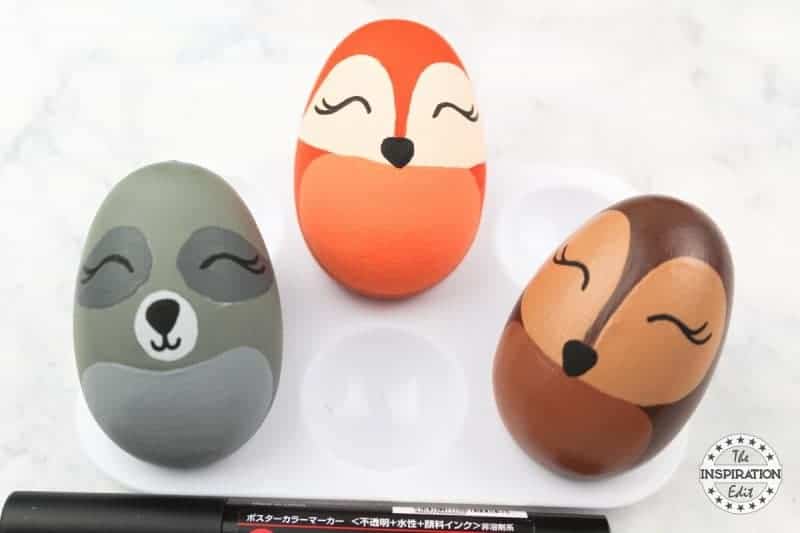 Download the woodland animal autumn template. Print and cut the template out.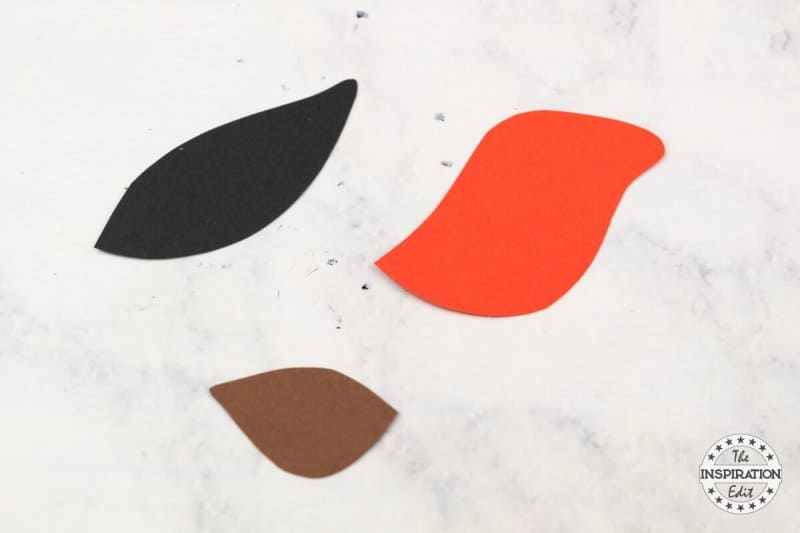 Trace the template onto coloured cardstock. Cut ears for each animal including the inner pink portion of the ear from coloured cardstock.
Glue the ears together. Cut antlers from brown cardstock. Glue the ears and antlers onto the top of the eggs with hot glue.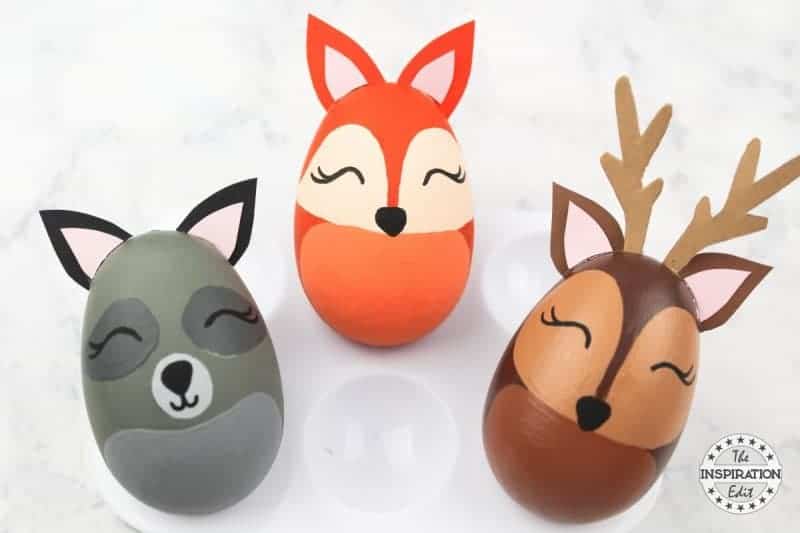 Cut the tails out of the coloured cardstock. I think these Autumn Crafts are so super cute. Don't you?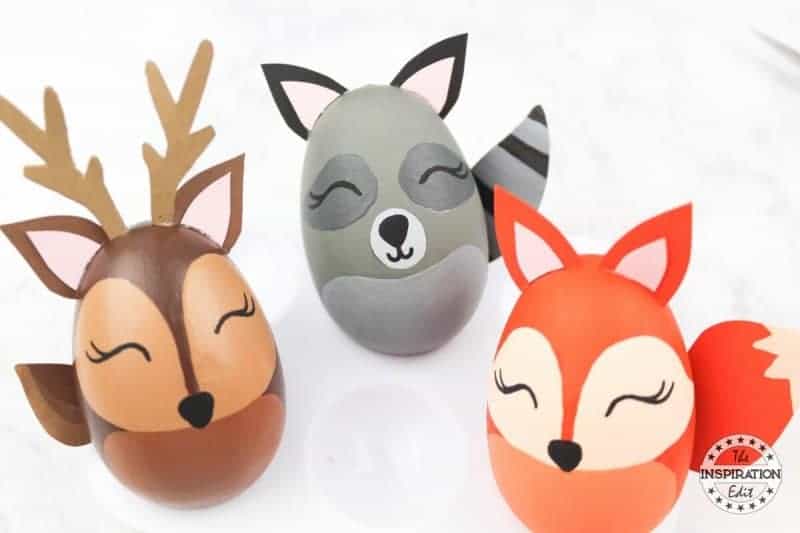 Paint details onto each tail with complementing colours.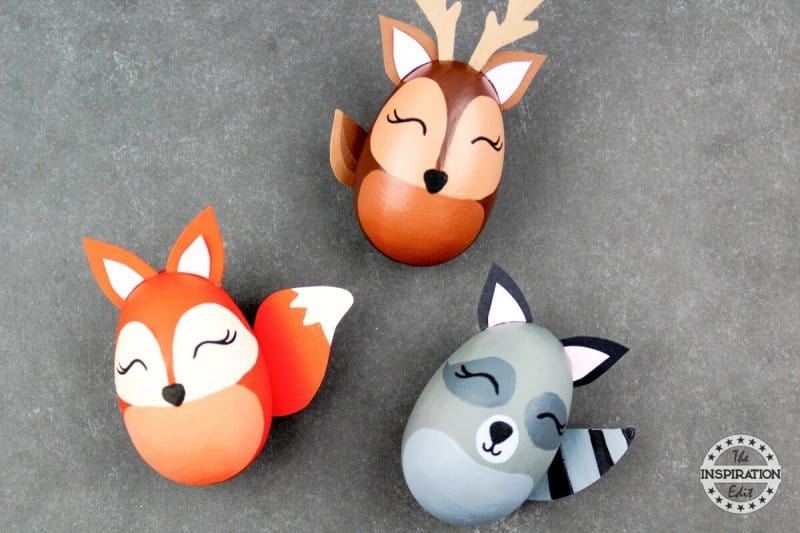 Your woodland animals are complete! Have you got any more Autumn Craft ideas? I'd love to hear.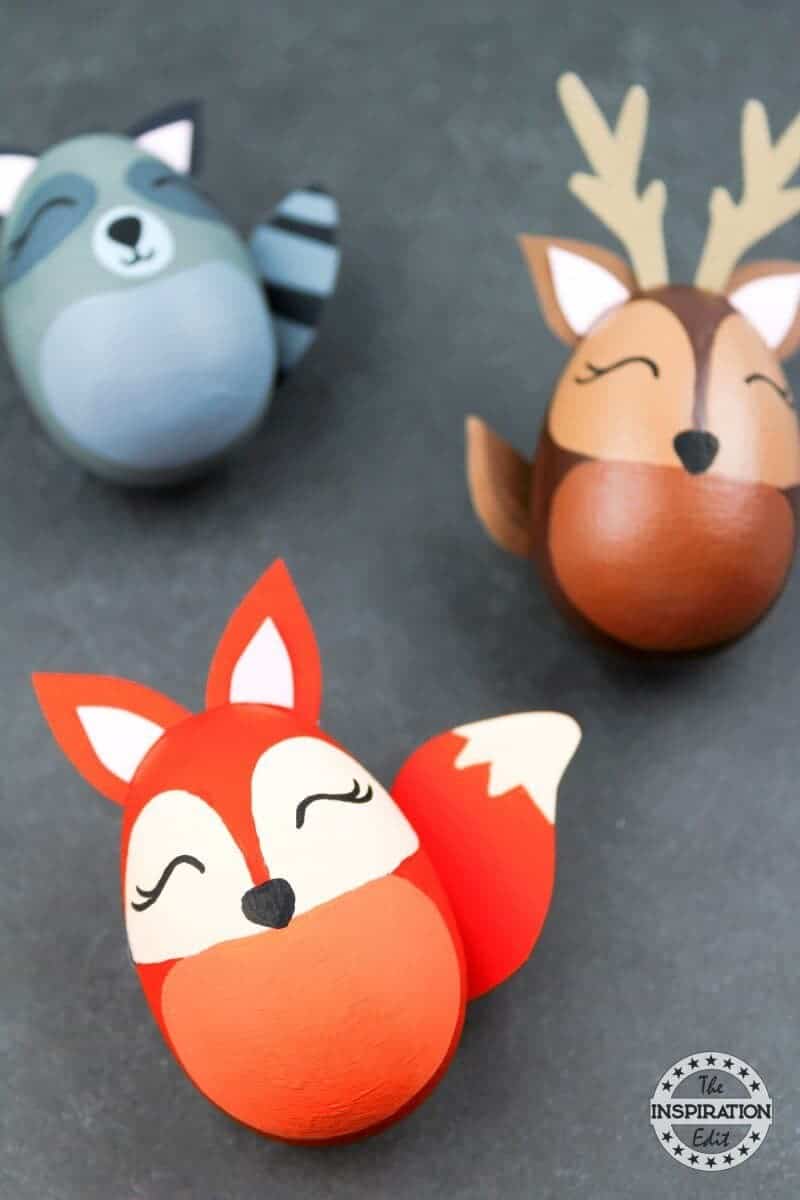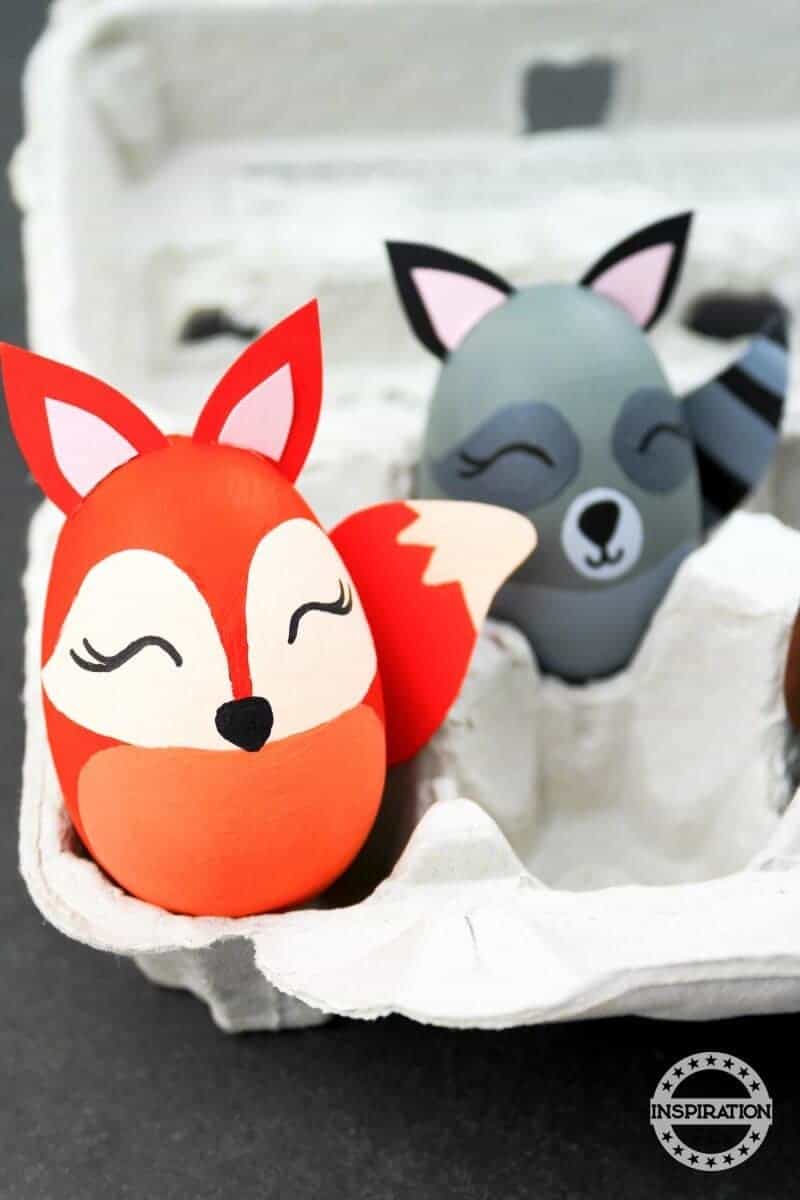 Check Out More Autumn Crafts & Woodland Themed Eggs Here!
Items you may need for your Autumn Activities
Pacon Card Stock, 8 1/2 inches by 11 inches, Colorful Assortment, 250 Sheets (101199)

Adhesive Technologies 05694 Mini Hi-Temp Glue Gun (& Combo Pack) Glue Gun & Glue Sticks

AmazonBasics Wood-cased Pencils – #2 HB – Box of 144

Please pin these fantastic animal autumn crafts