Not only can you save a ton making your own soap, but this cute DIY unicorn soap comes with a toy! This cups of cuteness are perfect for birthday gifts, party favors, and so much more. But, making them in a classroom would be a great science experiment as well. Check out how easy a unicorn soap bar is to make below!
*I use affiliate links in this post. If you buy anything from my links I will earn a small commission*
Supplies You Will Need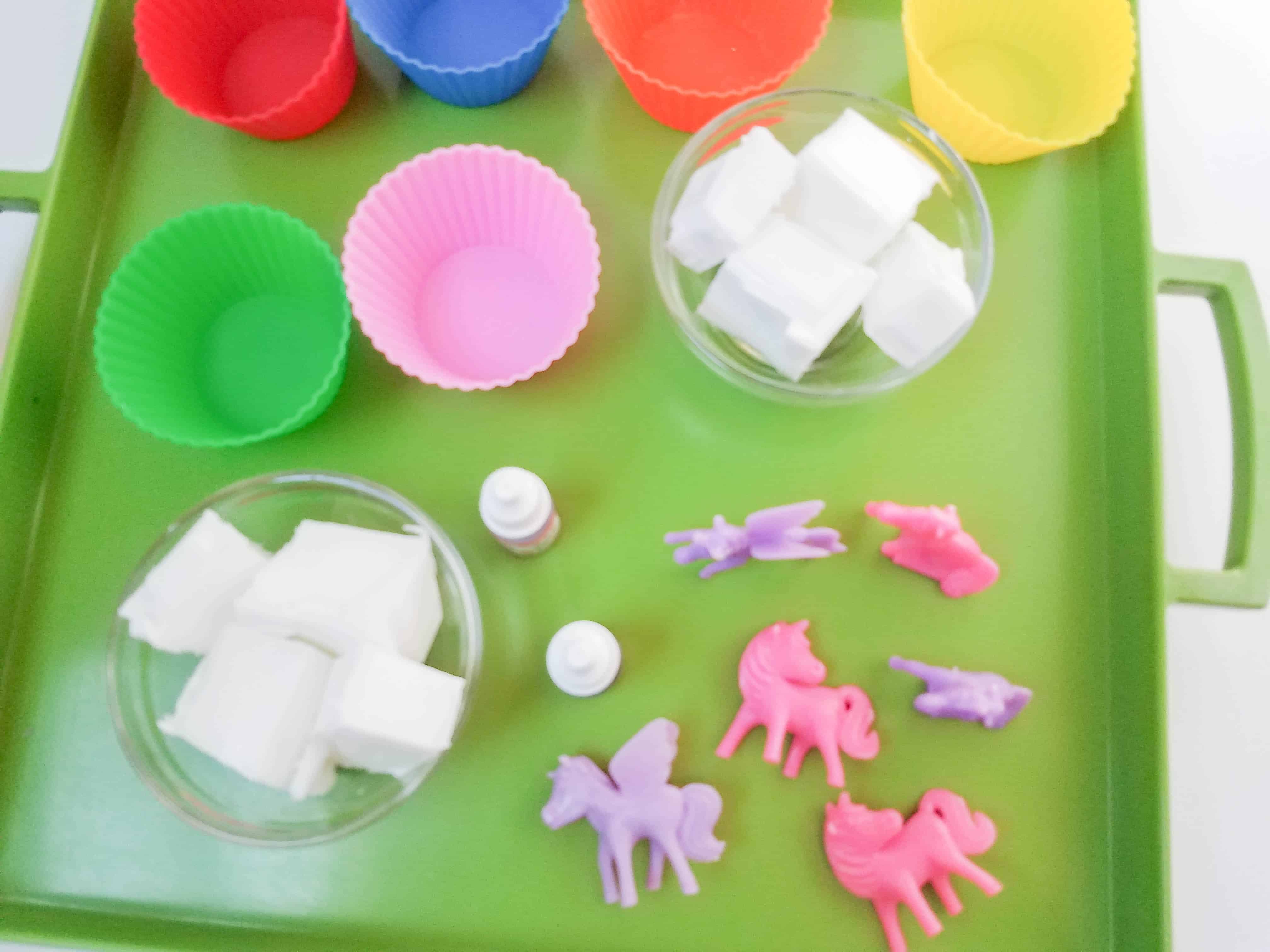 Unicorn Soap Directions
Cut the soap base and split it between the two small glass bowls.

Melt the soap in the microwave for 30 seconds.

Stir.

If it is not completely melted, put it back on for 10 second increments, until fully melted.

Add the soap colorant to each bowl, and mix it well.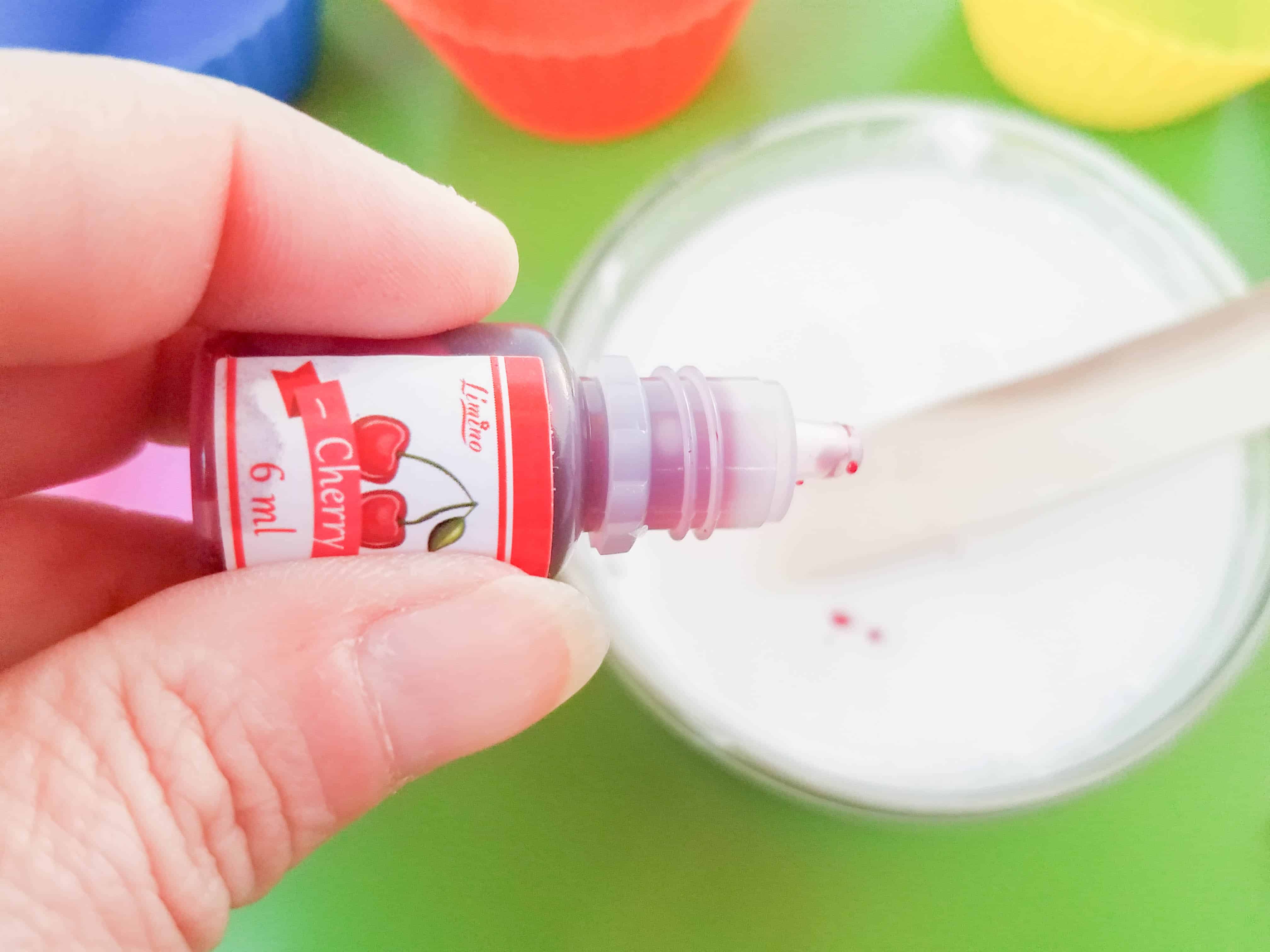 6. Next, pour into the silicone cupcake tins, alternating colors, until you've filled each tin about ½-¾ inch or so high.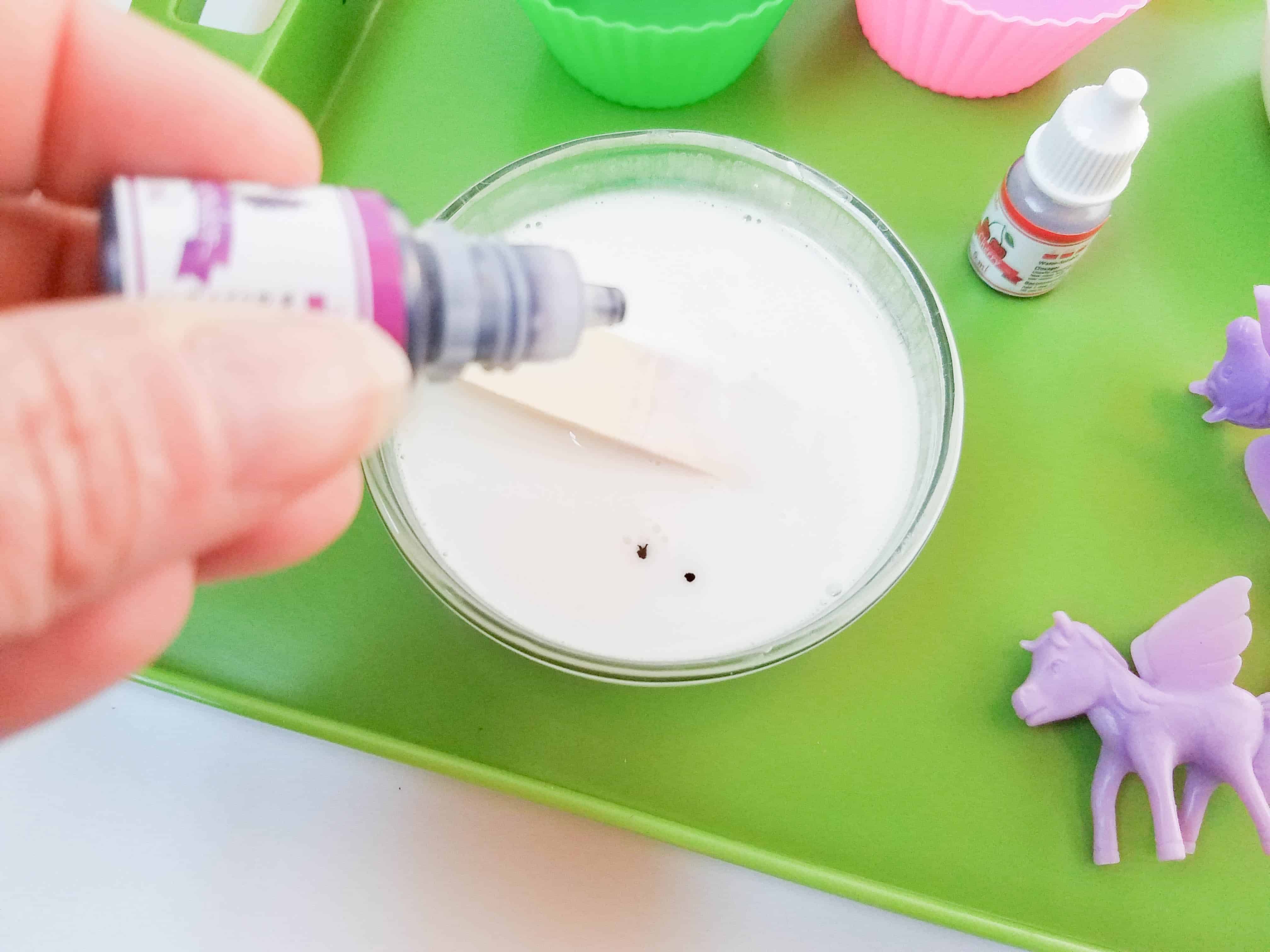 7. Put one unicorn into each, setting it down into the soap. Hold for a second or two to secure it in.
8. Spray the top of the soap lightly with rubbing alcohol, to help prevent bubbles from forming.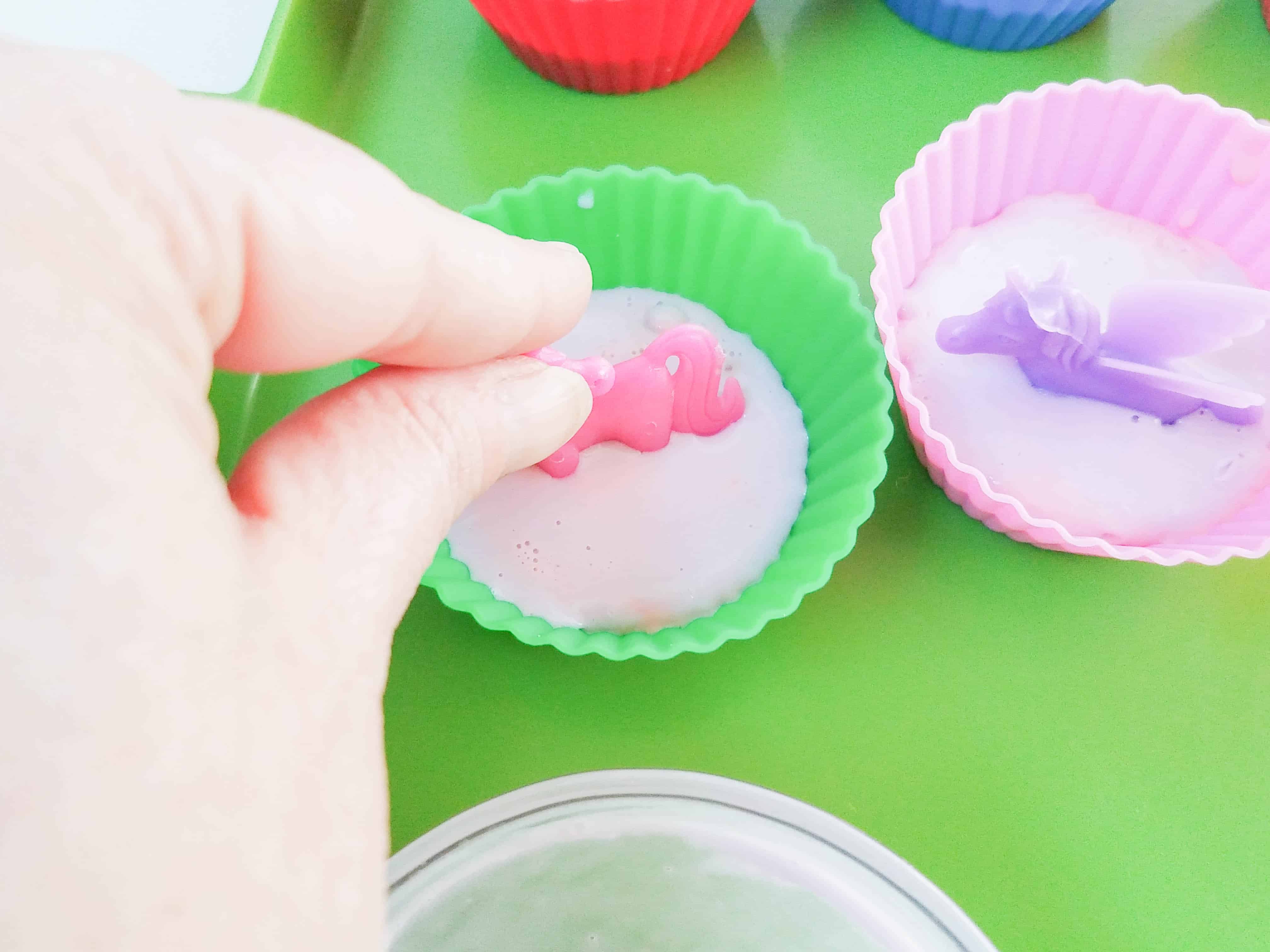 9. Allow it to sit for about 30-45 minutes to let the soap harden.
10. Remove them from the molds.
Your Unicorn soap is now ready to use!
Busy now? Please pin this post for later. Pinning supports my blog and helps me to share more inspirational ideas and content.
If you liked this soap recipe, check out some of my other homemade soap recipes, below: