Are you ready for some DIY Tic Tac Toe Fun? I always loved Tic Tac Toe as a kid, but it could use up a lot of paper if you played it all the time. What I love about this DIY game is that you can play it over and over again. And, it's super cute.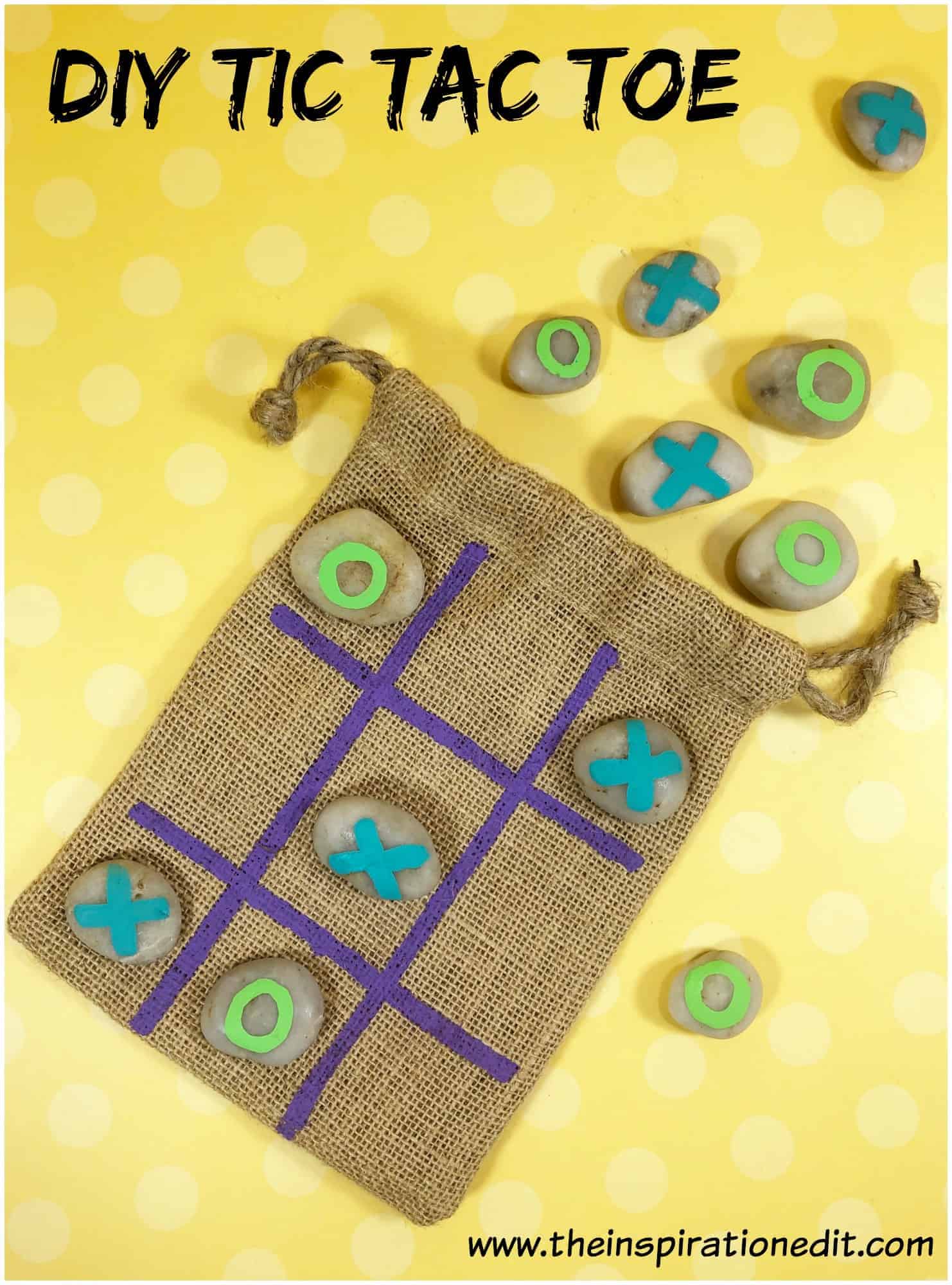 *I use affiliate links in this post. If you buy anything from my links I will earn a small commission*
What You Need
Burlap Drawstring Bag

Americana Paints by DecoArt – Lavender, Sour Apple and Laguna

River Rocks – 12 small and flat

Painters Tape

Paint Brush #4 Flat

Palette (simple as a paper plate)

Paper Towels

Scrap of Cardboard

Ruler

Pencil
DIY Tic Tac Toe Rock Stones
Insert scrap cardboard into burlap bag, so the paint does not seep through.
Measure and lightly sketch tic tac toe grid on to burlap bag.
Apply painters tape to create two vertical lines approximately 1/4″ wide each.
Apply Lavender paint, remove the tape, and let dry.
Repeat with horizontal lines, let dry.
Using a #4 flat paintbrush, paint X's on six rocks with Laguna paint, let dry and then apply a second coat, if necessary.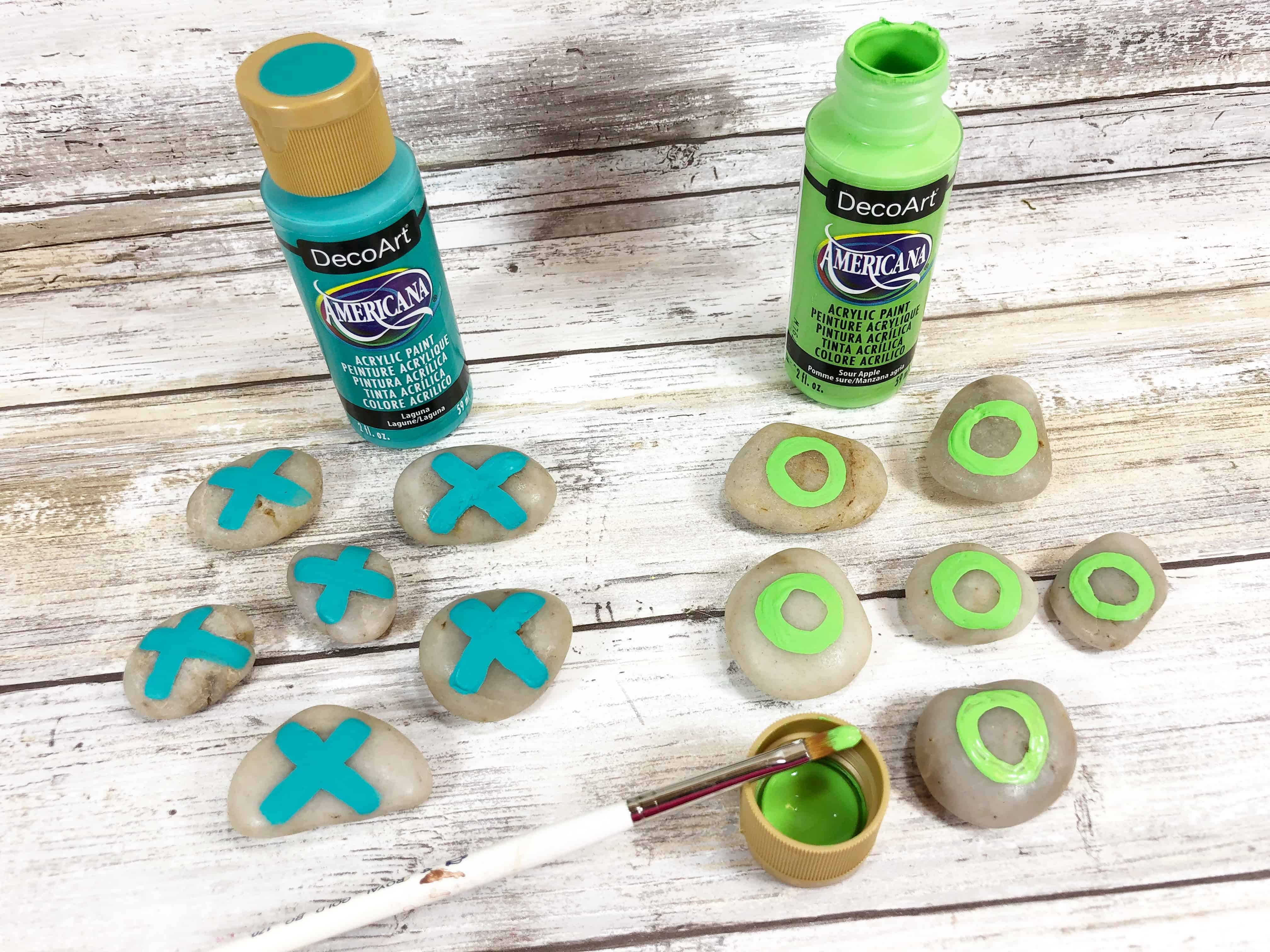 Paint O's on six rocks with Sour Apple paint, using a #4 flat paintbrush. Let dry and then apply a second coat, if necessary.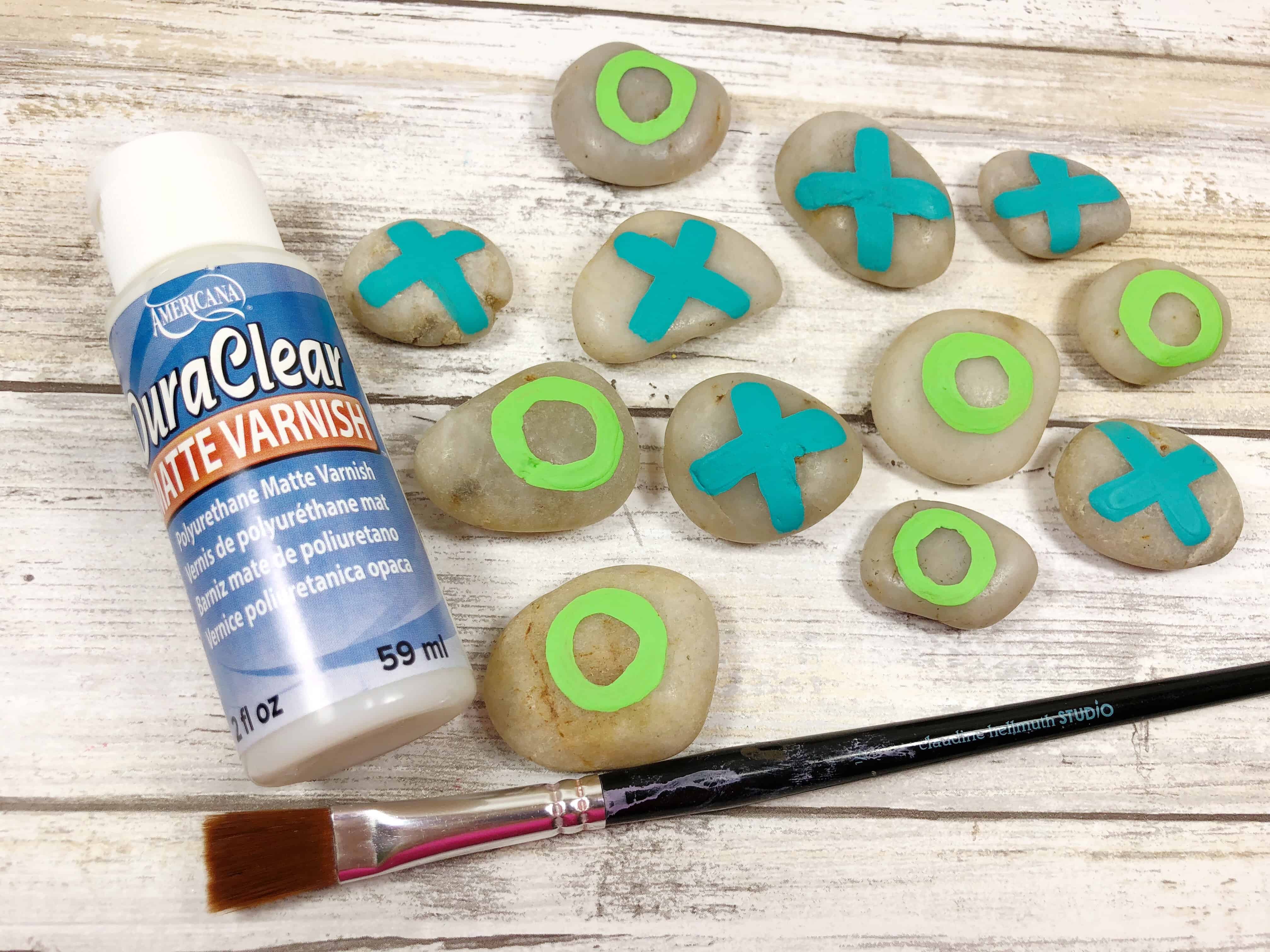 Once the paint is dry, apply two coats of Dura Clear Matte Varnish, letting rocks dry completely between coats.
Have the kids collect rocks from their travels to make this game an extra special keepsake.
This DIY Travel Tic Tac Toe Game is so quick and easy that you can let the kids help paint, create and even personalize it!
Please pin this fantastic painted rocks craft idea so you can find it later!
If you liked this DIY painted rock game, check out some other fun things you can make with rocks: