DIY Pencil Holder The Flash Superhero Craft Idea
Making a DIY Pencil Holder can be super fun and great way to save money. It's always fun to paint and today on The Inspiration Edit we have a fun Superhero Milk Bottle craft to share.
I have made a few Superhero themed DIY pencil holders recently and this is The Flash one of the characters that my husband loves. I quite like the flash's costume. It's interesting and not too many colours to paint! Enjoy.
*I use affiliate links in this post. If you buy anything from my links I will earn a small commission*
Supplies For Your Superhero Activity
Uni-posca Paint Marker Pen – Medium Point – Set of 15 (PC-5M15C)

Mini Vintage Glass Milk Bottles with Cork 24 pieces for Favors, Parties

How To Make A Pencil Holder
Begin by painting the outline of the Flash with a white posca pen. Add eyes and the side lighting bolts. Next colour in the face, the eyes, and red suit.
Once all the main colour are painted, you can use a black thin posca pen to add details and outline you superhero character.
Make sure when you paint the white circle in the middle of The Flash's suit you wait a good few minutes for the paint to dry before adding the yellow lightning bolt.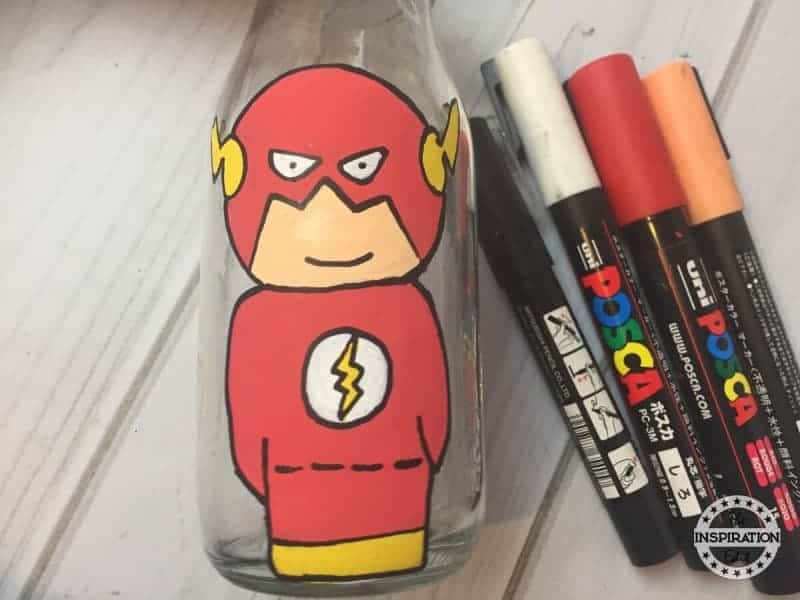 Wait for the yellow to dry to draw around the lighting bolts with black pen.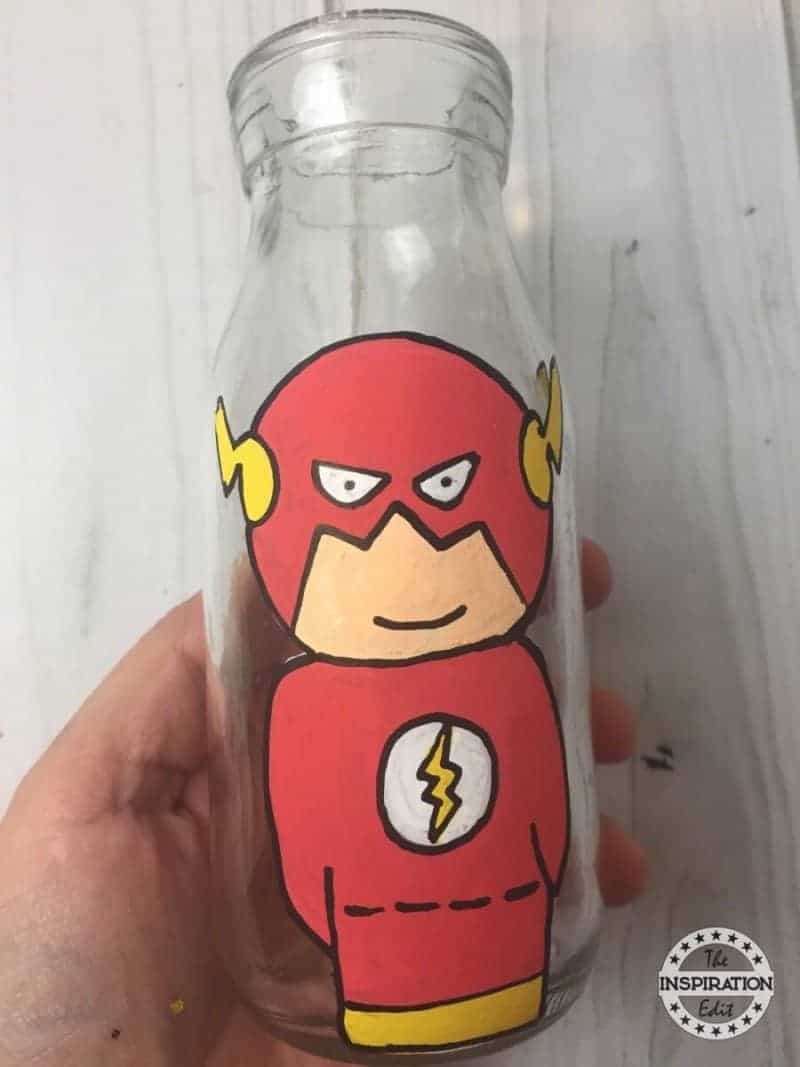 Your Flash Milk Bottle is now complete! Enjoy.
This would make a great gift or present or pencil holder. We used our bottles to store my daughters watercolour pencils.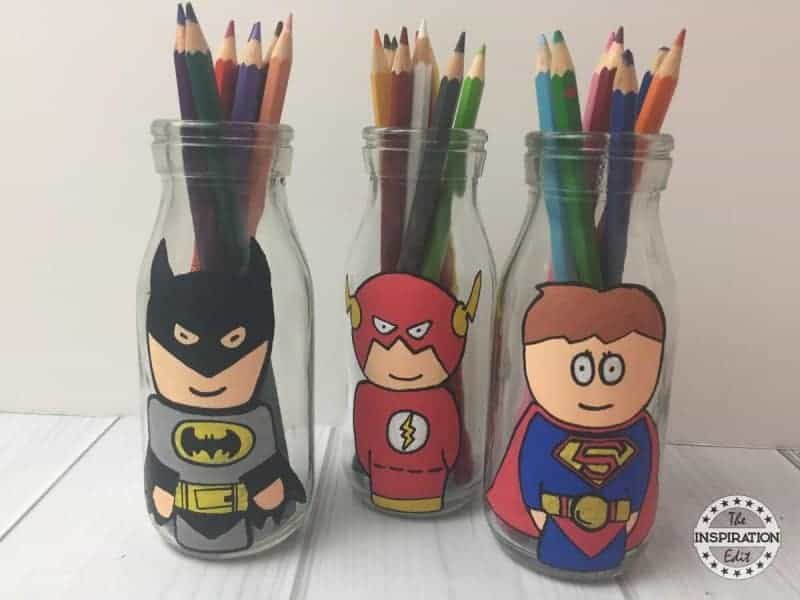 Here is my whole collection. Please do check out our crafty bottle section for more fun ideas.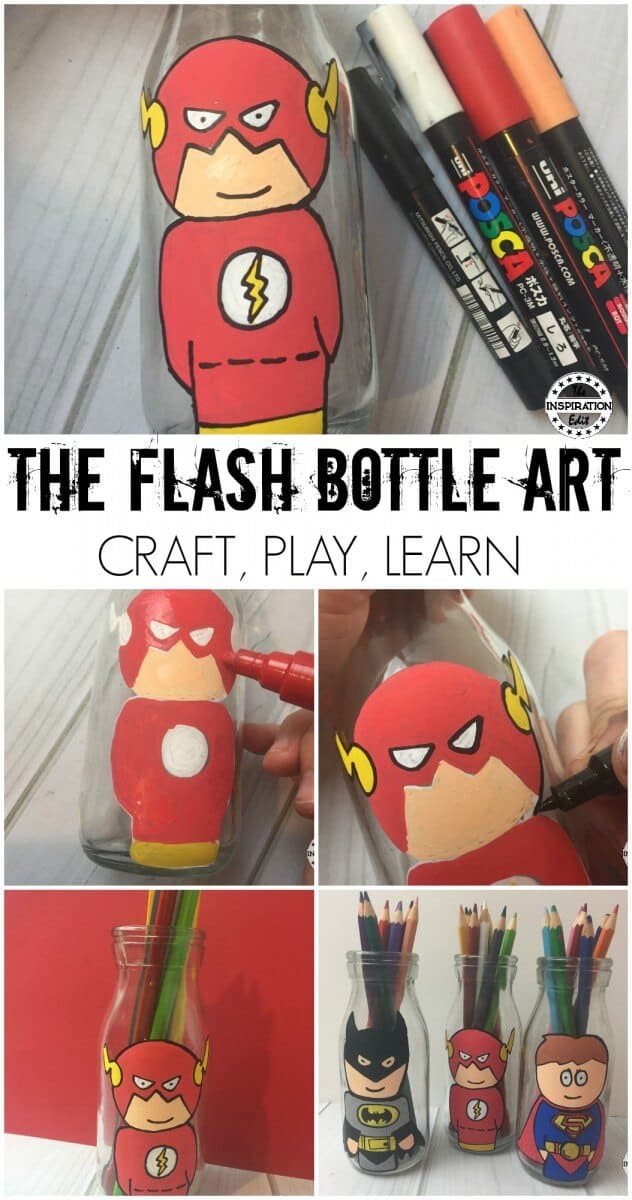 Related Products
Super Hero DC Comics The Flash Suit Up Crew Socks By Superheroes

Funko POP TV: The Flash Action Figure

LEGO DC Super Heroes: The Flash

DC Comics Multiverse FLASH Action Figure SET OF 2

Funko Flash POP Heroes

Please Pin This Fantastic Superhero themed craft to Pinterest!