Instead of giving sugary treats out this year for Halloween, you could give out a super spooky DIY Halloween Soap with googly eyes to each trick-or-treater. They did ask for a trick or a treat…..MUAHaHaHa! However, I like to just make them for my kiddos to get them in the spirit of Halloween. This recipe is also a great science experiment that teachers could do at school.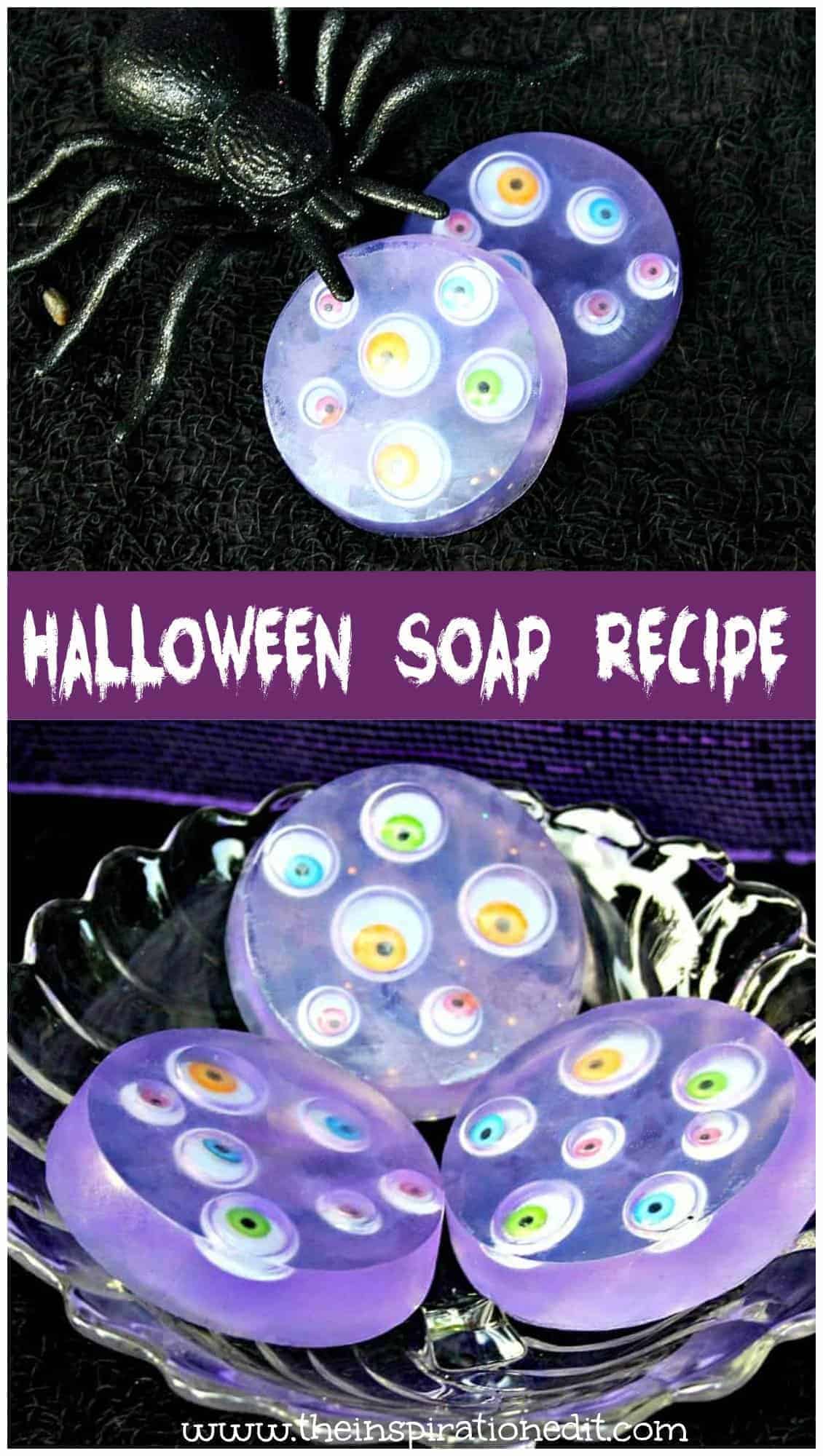 *I use affiliate links in this post. If you buy anything from my links I will earn a small commission*
What You Will Need

FOR YOUR HALLOWEEN SOAP RECIPE
1/2 pound clear glycerin soap base (I got mine on

Amazon

)

1-2 drops of raspberry oil per color (this is so good for our skin! It moisturizes and has antioxidants!) (Get it here on

Amazon

)

1-2 drops of green apple scent per color (Get it on

Amazon

)

Purple and green soap coloring (I got mine on

Amazon

)

1 bag of plastic googly eyeballs (I got mine on

Amazon

)

Spray bottle of rubbing alcohol

Soap mold (I got mine on

Amazon

)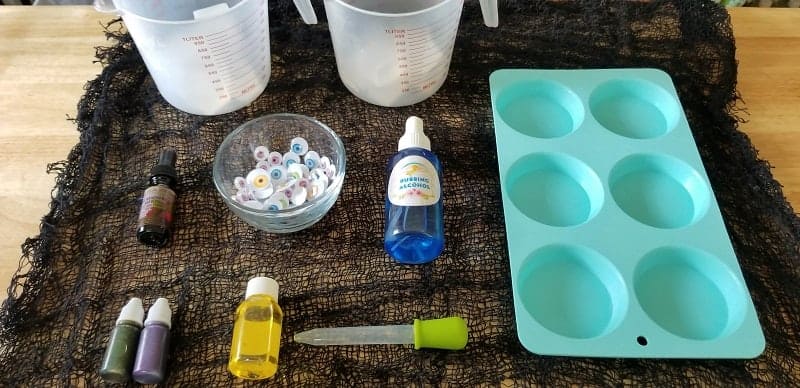 How To Make Soap For Halloween
Steps 1-3: Cut the soap base into 1" squares. In two microwave safe bowls, place 6 cubes in each bowl. Heat the first bowl at 30 second intervals until melted.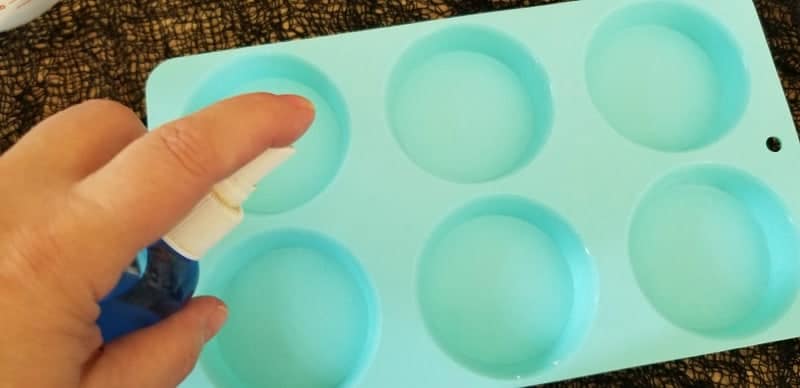 Step 4: Add 1-2 drops of raspberry oil to bowl.
Step 5: Add 1-2 drops of green apple scent to bowl.
Steps 6-7: Add 1-2 drops of purple color to bowl. Mix well
Steps 8: Spray 3 cavities of the mold with rubbing alcohol.
Steps 9-12: Pour the purple soap mixture into each cavity, filling each just until the bottom of the mold is covered with the soap.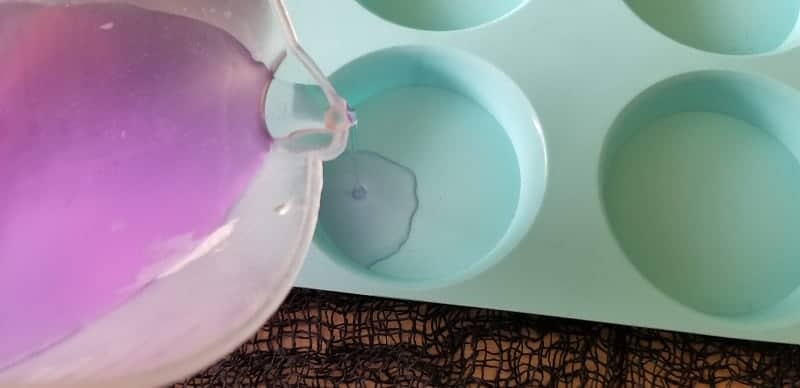 Wait about 1-2 minutes to allow the soap to set just a bit.
Place as many eyeballs as you like, upside down into each cavity. Press down with your finger or a chopstick. Allow the soap to harden for about 5 minutes.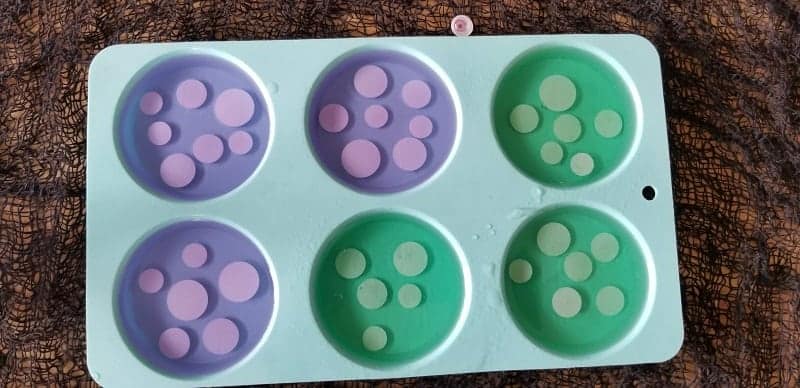 Carefully fill each cavity with the remainder of the purple soap. Spray with rubbing alcohol.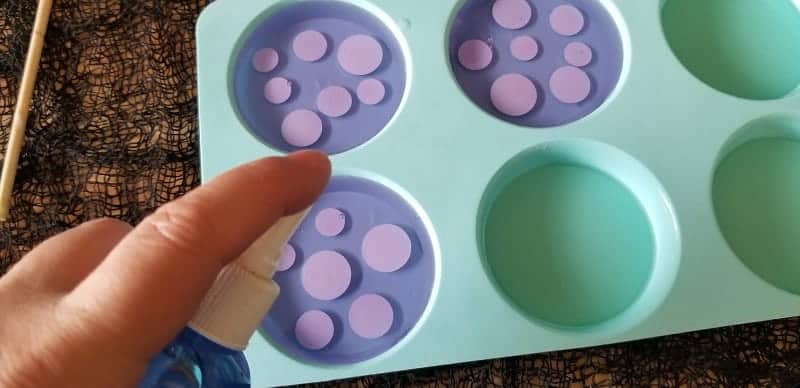 You can now wait for your soaps to set.
Repeat steps for the green soaps.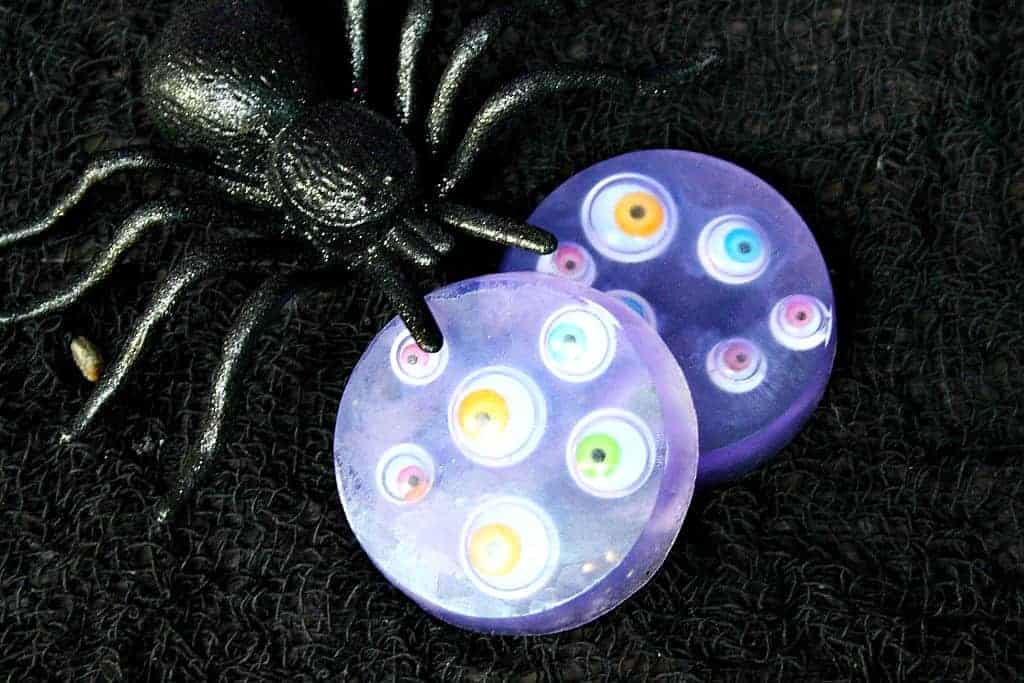 Step 13: Allow soaps to dry for at least 2 hours and store in an airtight container until ready to use.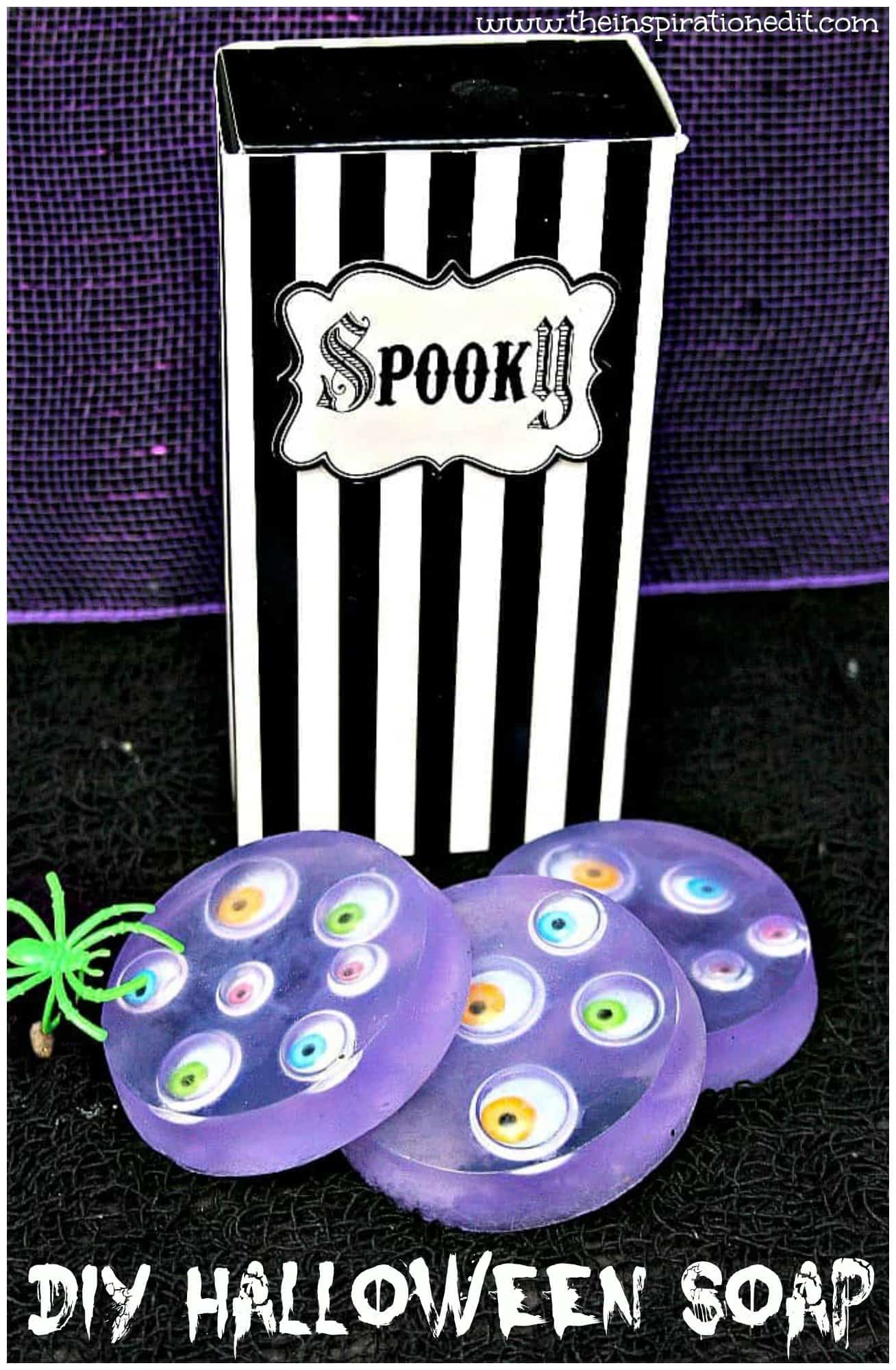 About Angela Milnes
Angela Milnes is a Qualified Early Years Teacher who has specialised in Preschool and Kindergarten teaching. She has a wealth of experience teaching young children and is passionate about kids crafts and having fun as a family. Angela has also taught cooking skills and loves to share both family recipes and easy instant pot recipes here on The Inspiration Edit. Follow her on Pinterest!