DIY Beaded Bracelet Jewellery Craft For Kids
My daughter is at the age where she is enjoying creating new and interesting things. She also loves jewellery and bangles and she recently received a bracelet making kit which she has had a lot of fun using. Today we are sharing a simple and easy beaded bracelet craft which kids will love.
*I use affiliate links in this post. If you buy anything from my links I will earn a small commission*
What You Will Need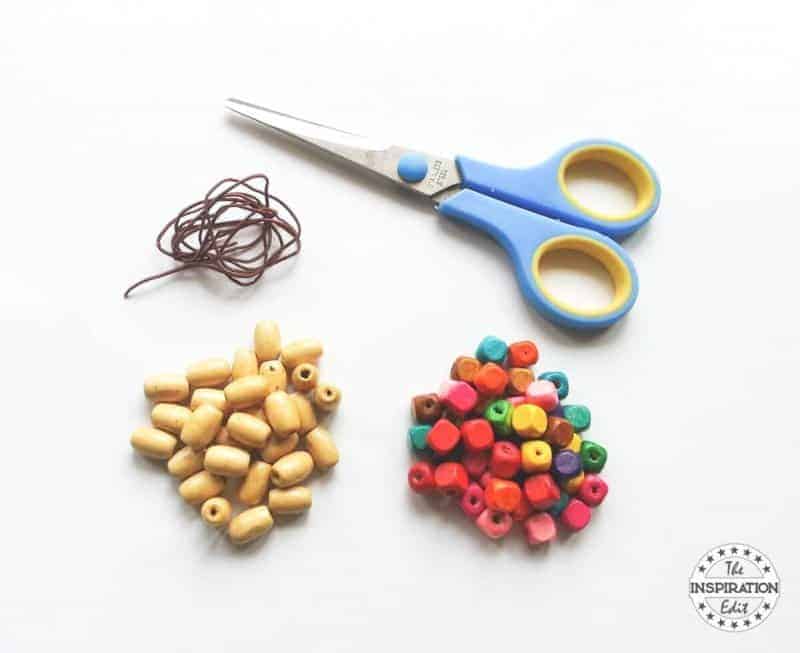 Pandahall 100pcs Assorted color Dyed Lead Free Round Wood Beads for Children's Day Gift Making

Mylittlewoodshop – Pkg of 25 – Bead Oval – 3/4 long by 1/2 inch wide with 5/32 hole unfinished wood(WW-BE2020-26)

CleverDelights Brown Fabric Elastic Cord – 10 Yards – 2mm – Crafts Beading Jewelry Stretch Shock Cording

How To Make This Bracelet
Take a long piece of elastic thread (taking a long piece is better because adding extra thread later is difficult).
Insert a square or round bead (I'm using square) then one oval bead followed by another square or round bead.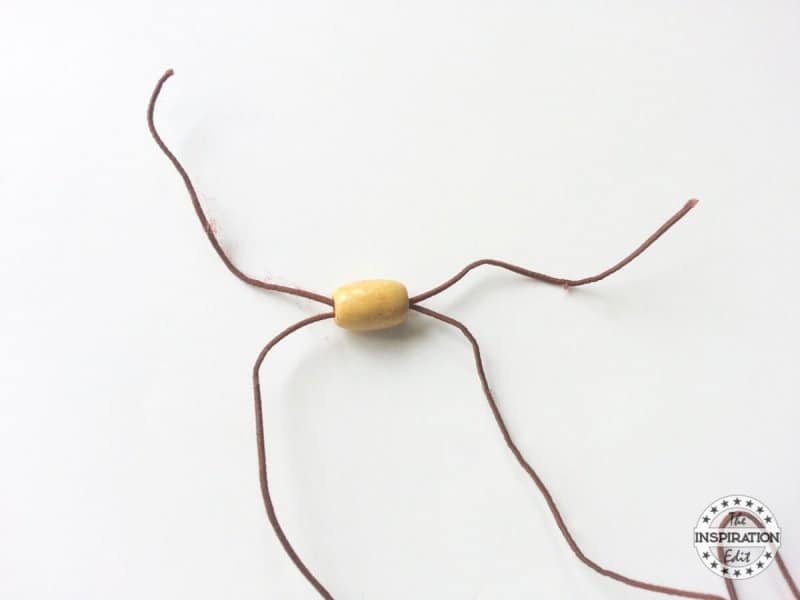 Take the open ends of the thread and insert another oval bead through both ends, from both sides.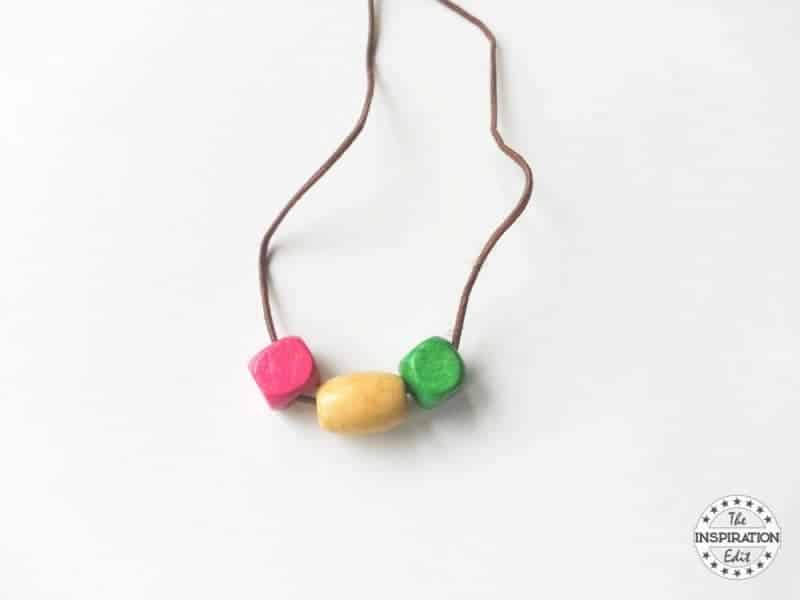 Pull the open ends of the thread and bring the 4th bead closer to the first 3 beads.
The thread has 2 ends, so we are going to insert 1 square bead through each open ends.
Now insert an oval bead through both sides and pull the open ends of the thread to bring the oval bead closer to the previous beads.
Continue to do the same until reaching the required length for your bracelet.
Once the beading will reach the required length you can stop beading.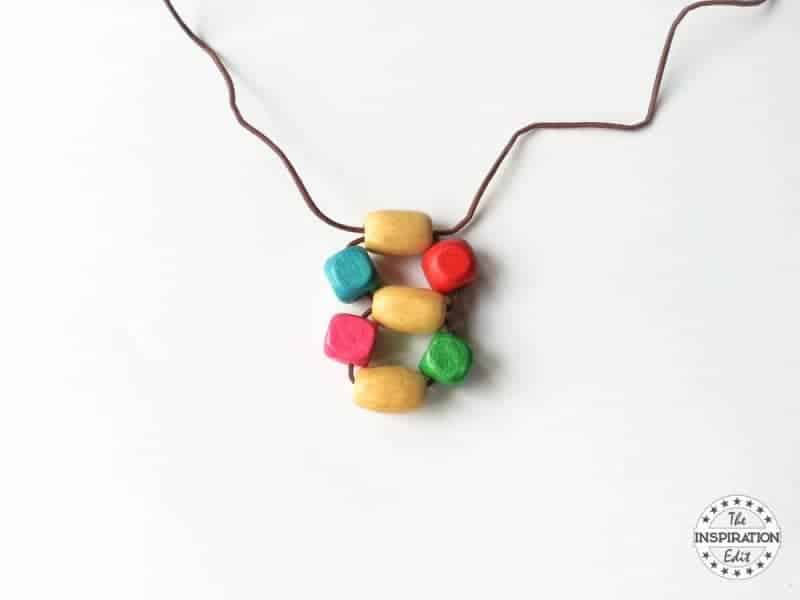 The beaded thread has one closed end and the other side has 2 open ends.
Bring the closed and the open sides together.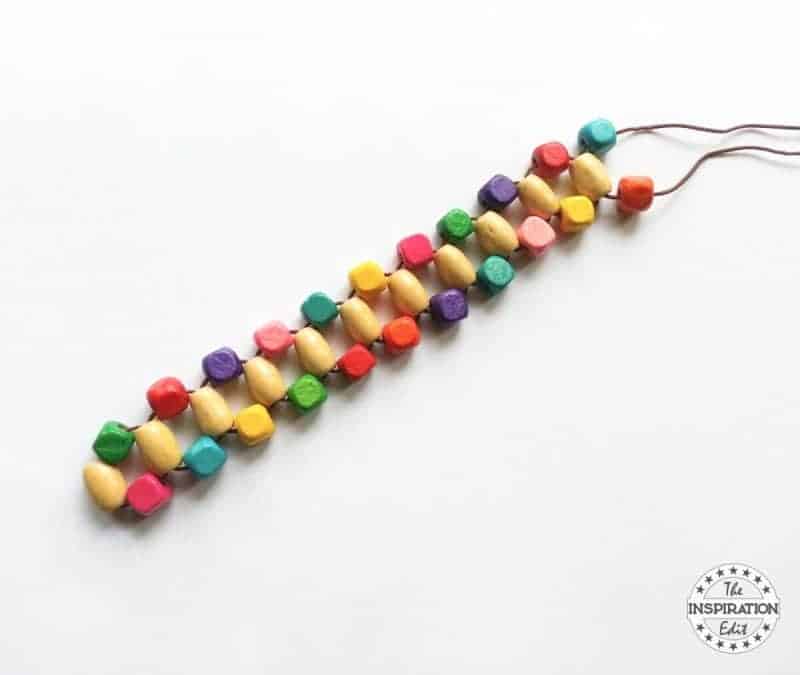 The first bead of the closed end should be an oval bead; insert the open ends of the thread from the other side through the oval bead from both sides.
Notice the red and yellow curved lines to be clear about how to insert the open ends of the thread through the oval bead.
Now you can insert a small length of the remaining thread ends randomly through the adjacent beads.
I pulled one end of the thread through the next 3 beads in a loop which brought the thread near the other end of the thread. Notice the yellow and red curved lines t have a clear idea.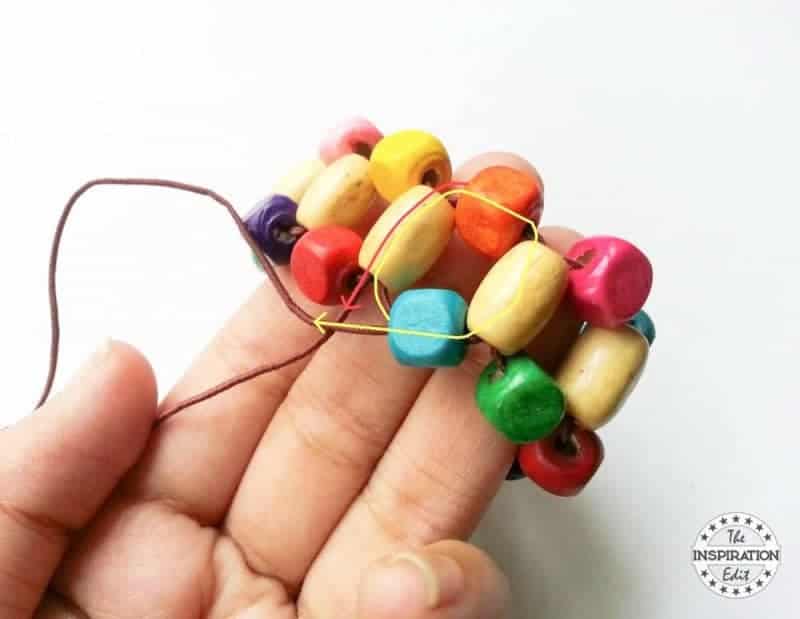 Now that both ends of the thread are next to each other you can simply tie 2 tight knots and cut off extra thread.
You can pick different sized, shaped and coloured beads for variation.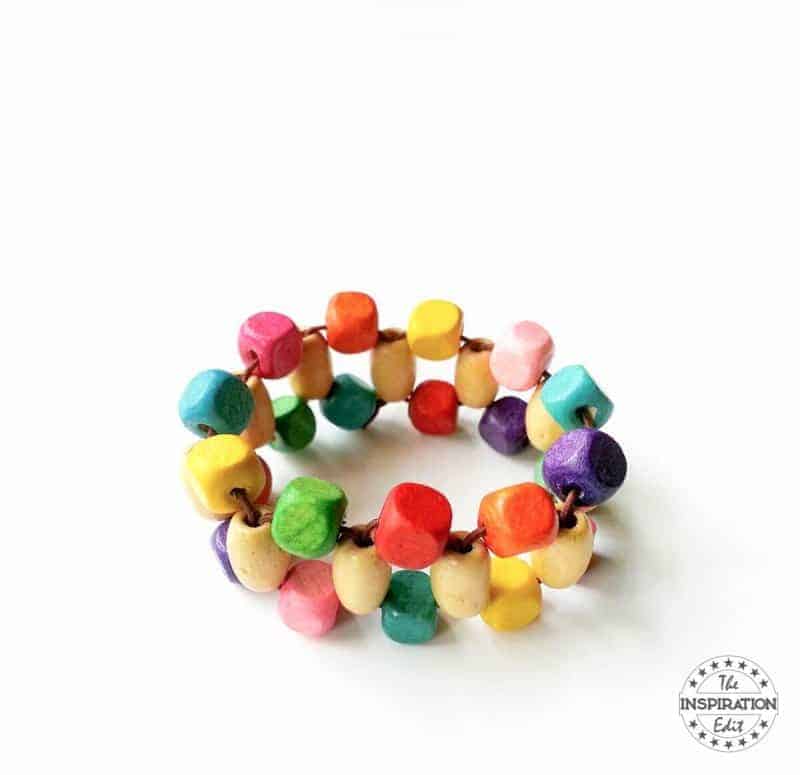 Related Products
Wooden square Loose Beads 10mm 60pcs-mixed Color

Fiskars 8 Inch Softgrip Scissors Straight, Stainless Steel (01-004761J)

Girls Jewelry Making Kit. DIY Necklace Pendant and Bracelet Crafting Set with Glass Beads and Charms – Fashion Accessories Arts and Crafts Supplies. Great as Mother's Day Handmade Gift

Please Pin Me