Star Wars Boredom Busters For Kids
Anyone who knows my husband will know how much of a super geek he is. John loves everything and anything to do with Star Wars. In fact my husband has passed his love for Star Wars onto my daughter Sylvia and a few months ago we made some amazing Star Wars themed popcorn.
Star Wars Popcorn
We made it using chocolate milky stars and it turned out great. I don't know how many times my husband watches his favourite movies, it's been that many times but he is the ultimate geek.
He even wanted something star wars themed on the wedding and was lucky enough to get a small drawing on the chalk board. Nothing more. Needless to say John loves star wars.
Star Wars Activities And Boredom Busters
Today on the blog I am sharing a list of fantastic Star wars themed crafts and food ideas that are great boredom busters for any star wars loving child (or adult).
I hope you like the post and let me know what your favourite idea is. I love the Yoda puppet.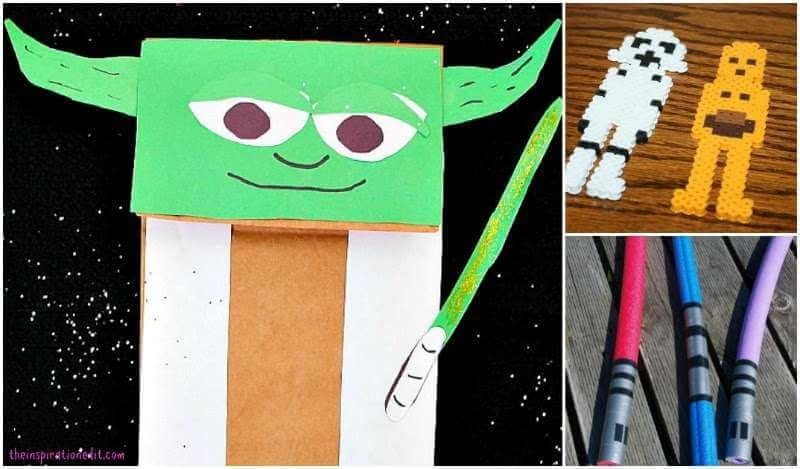 Fun Star Wars Crafts For Kids
1. Star Wars Toilet Paper Roll Characters
2. Star Wars Stitch Craft
3. Star Wars R2 D2 Craft
4. Star Wars Customized Pillowcase Craft
5. Glow Stick Lightsabers
6. Darth Vader Craft Stick Puzzle
More Star Wars Arts And Crafts
7. Yoda Bag Puppet
8. Star Wars Craft with Perler Beads
9. Lightsaber Bubble Wand
10. Star Wars Lunchbox Notes Printables
11. D.I.Y Pool Noodle Lightsabers
12. Star Wars Millennium Falcon Soap
13. May the Fourth Be With You Printable Card
14. Homemade Star Wars Soap
15. Star Wars Snack Mix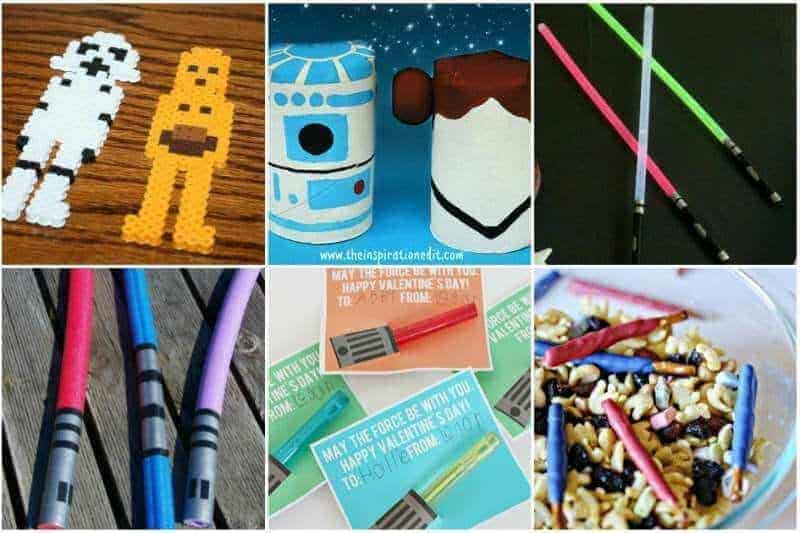 Star Wars Food Ideas Kids Will Love
16.Storm Trooper Cupcakes
17. Easy Chewbacca Cookies
18. Homemade TIE Fighter Cookies
19. Star Wars BB 8 Droid Quesadillas
20. Death Star Pizza
We hope you enjoyed this list of Star Wars activities. Why not check out our Star Wars Themed Light Saber Pretzel Rods! They are a fantastic Star Wars Party Food Idea!