Double Fruits Literacy Cards For Kids Free Printable
Today on the blog we have a fantastic new printable which I designed to help children with basic literacy skills. The Double Fruits literacy game is a set of 8 matching cards.
Each card has the name of a popular fruit and the aim of the game is to get preschool children to match up the cards and read the words to help encourage reading skills.
All you need to do to play this game is print off the two A4 sheets.
Cut out the cards and then cut either through the fruit or around so your child will have to match the first part of the fruit to the second part.
For example, you can cut the card in half that says Red Cherries so that they are two cards.
Once you have 16 cards, mix them up and get your child to try and match them.
They can match the fruit by image and colour or match using the words. The task won't take too long and should be a fun activity for children aged 3-8.
Another thing you could do with the cards is place them on the ground and get your child to jump over the cards whilst shouting out what the fruits are.
This is a fun and different way to practice reading and teaching the different fruit names.
Making a learning game into a physical or cognitive activity can make learning more fun for kids and you could go on to do other activities such as search for items in the home the same colour as the fruits.
This can help with colour awareness and is another way to extend your child's interest in the activity.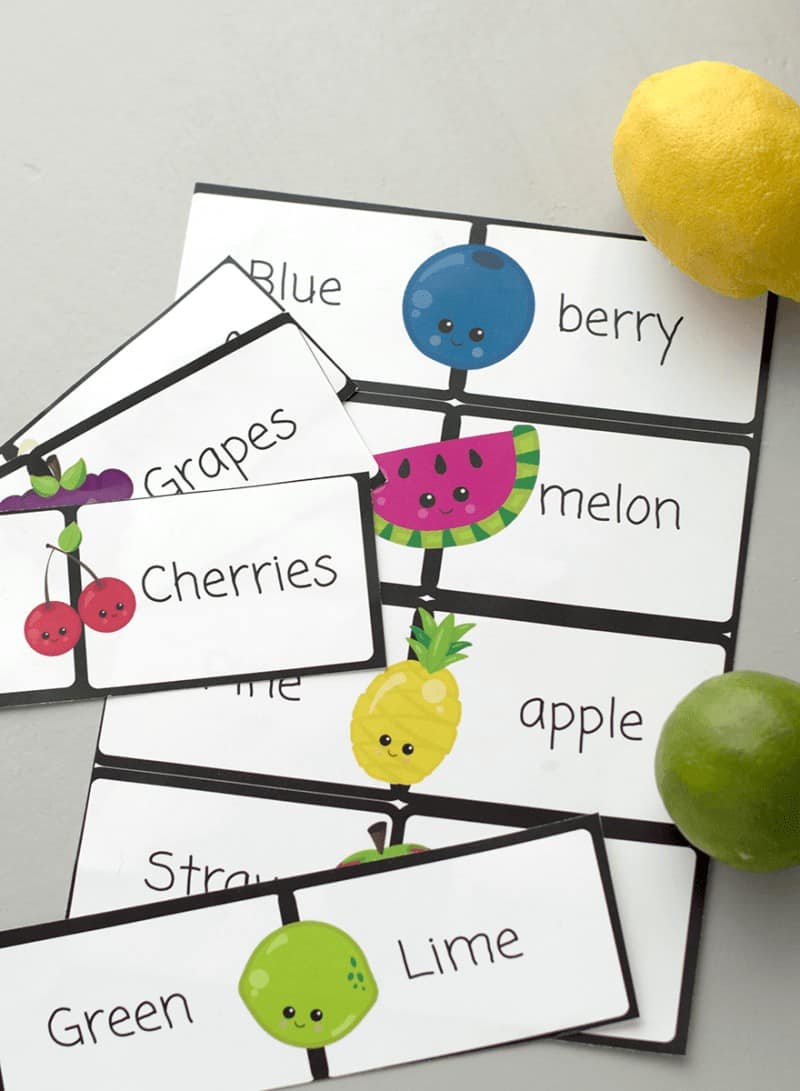 Further more you could discuss fruits and the goodness that is found in them.
The activity can be used as a basis to teach young children about healthy eating.
There are so many things you could do with these cards the ideas are endless.
I hope you enjoy this printable and please let me know what you think.
Angela x
To download your free fruits printable just click here.
Related Products
A4 Premium Printer Paper – 40 Sheets – Imported from Thailand
Fiskars 8 Inch Softgrip Scissors Straight, Stainless Steel (01-004761J)
ThinkMax Play Food, 24Pcs Cutting Food – Pretend Food Set, Kitchen Toy Food Fun Cutting Fruits and Veggies with Pizza Playset for Kids