Benefits of Reading Aloud To Your Children
Do YOU still read aloud to your children when they can read themselves?
I am a homeschooling mother of 6. I read a lot, and my children read a lot. But I also read aloud to my children. It is so important and these are just a few reasons why.
It gives me an excuses to be close and intimate. Children love to cuddle up to their parents and listening to a book is a great way to spend quality time.
Today I'll be sharing some of the benefits of reading to children along with some of our favourite books.
Why Reading Helps Children
Reading aloud models reading behaviour to my children. When children are first learning to read, it is hard work. A lot of effort goes into decoding the language, they may not enjoy reading for this reason. Additionally they may not get the flow of the story because of the halting between words, When I read to them they get to be immersed in the language, the imagery, the characters and the story line without that hard effort at an earlier age. It models to them where they aim to be with their reading and most importantly helps them to fall in love with books.
It creates family togetherness and memories. My children and I are bonded together by a number of books close to our hearts. We are connected by the stories we read as a family in scriptures, but our connection is not limited to that.
Some of our favourite connecting books include the Hobbit, the Narnia series, Cheaper by the Dozen and Laddie. The togetherness of books persists beyond reading time though. While we are cleaning the house together a conversation usually starts with 'remember in … book ….' and by the end we are usually laughing away together.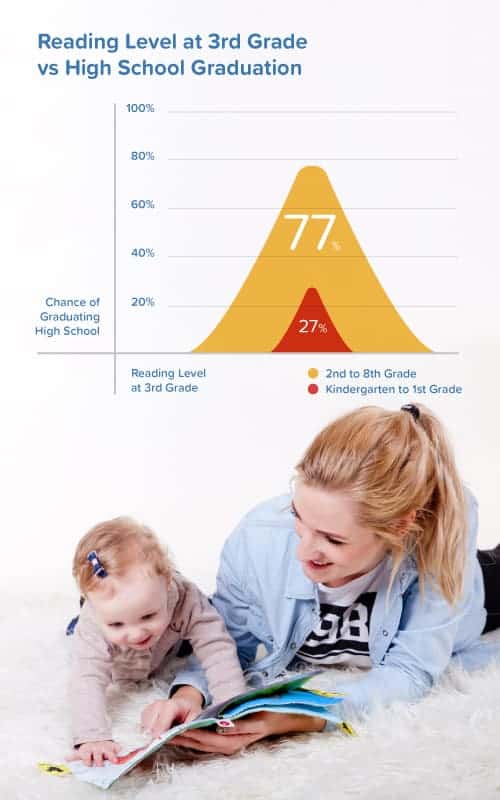 Reading To Kids Is Great For Their Future.
Reading aloud provides teaching moments. Yesterday we were reading 'Understood Betsy', a book about a girl and her friends sewing a set of clothes for an orphan boy. After we read this we discussed as a family the merits of doing kind acts in secret rather than openly for praise. We were also able to connect this to times when we as a family have done secret acts of service for others.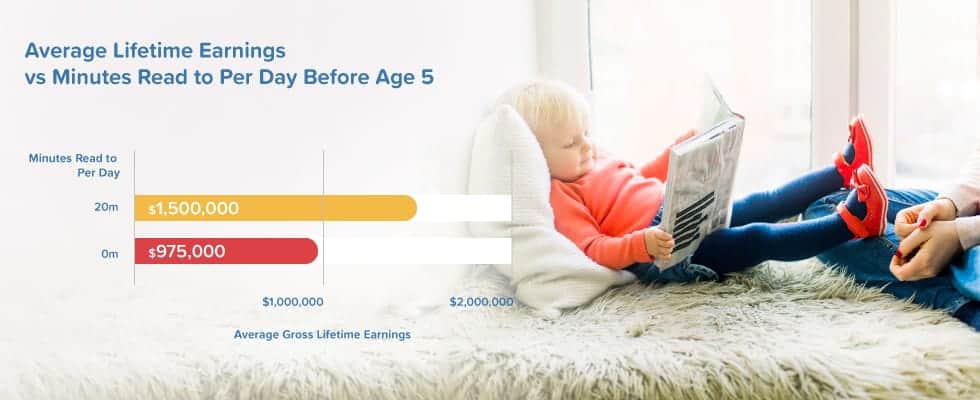 I can choose to read books that model the desirable character traits that I want my children to develop. So I choose "The Velveteen Rabbit' to teach about love, 'Charlotte's Web' to teach true friendship, and 'The Ugly Duckling' to teach my children they all have potential. I believe this is so important when the modern society in which we live is often modelling character traits that we do no want to cultivate in our children.
Top Tips for successfully reading aloud to your children
Have a regular family reading time. Bedtimes are often best as reading is a quiet activity that can help children wind down from the business of the day. Dim the lights by using a bedside lamp or book light.
If your children are not used to being read to start with short stories which are complete in the whole reading time. Build up to longer stories then chapter books.
If it hard to get the children interested you may need to set a challenge… such as when we have finished this storybook we get to go out for a treat. We have done this when reading very difficult and long books, but for the majority of books, once the habit has begun, the children look forward to story time.
Best Books For Preschool Kids
No David by David Shannon
The Velveteen Rabbit by Margery Williams
The Children's Book of virtues by William Bennett
Chasing Degas by Eva Montanari
The Gruffalo by Julia Donaldson
Best Books For Primary School Kids
Charlotte's web by EB White
Farmer Boy by Laura Ingalls Wilder
Little House in the Big Woods by Laura Ingalls Wilder
In Grandma's Attic series by Arleta Richardson
The Railway Children by Edith Nesbit
The Original Winnie the Pooh stories by AA Milne
Best Books For Older Children
The Narnia Series by CS Lewis especially 'The Lion the With and the Wardrobe' and 'The Voyage of the Dawn Treader'
The Hobbit by JRR Tolkein
The secret Garden by Frances Hodgson Burnett
The Little Princes and Little Lord Fauntleroy by Frances Hodgson Burnett
Heidi by Johanna Spyri
Swallows and Amazons by Arthur Ransome
Best Books For High School Kids
Little Britches by Ralph Moody
Anne of Green Gables by LM Montgomery
Pollyanna by EH Porter