Funky Winter Snowman Cupcakes Tutorial
Today we are sharing a fantastic idea for making Winter Snowman Cupcakes for or with the kids. Baking with kids can be such fun and making fun and cute Christmas party food buns can be a great activity to get the kids baking, having fun and enjoying the winter season.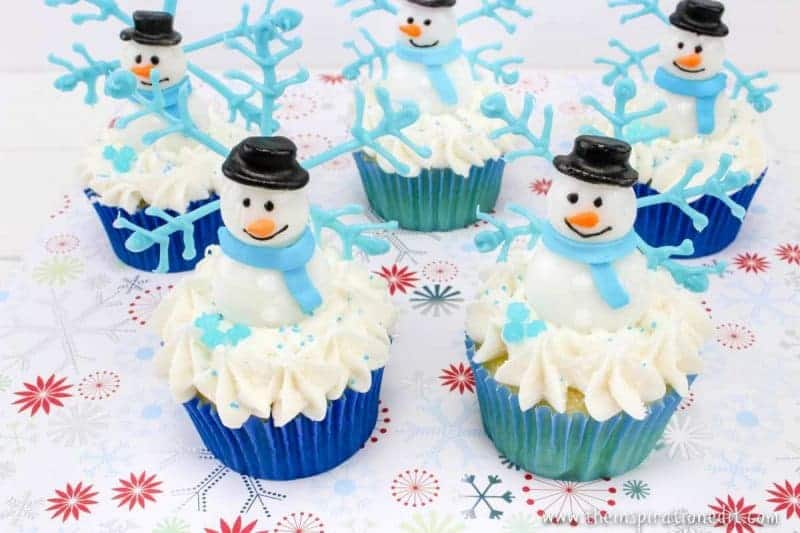 *I use affiliate links in this post. If you buy anything from my links I will earn a small commission*
What You Will Need To Make Snowman Cupcakes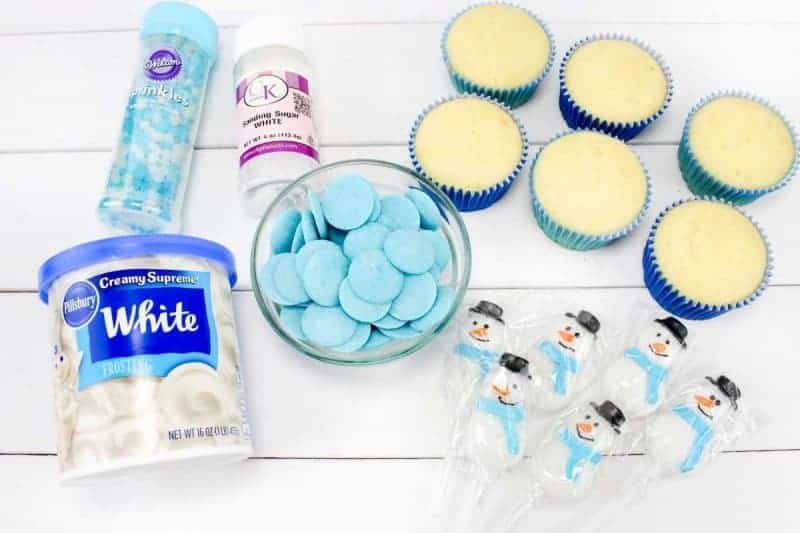 Betty Crocker Frosting, Rich & Creamy Gluten Free Frosting, Vanilla, 16 oz Canister

Wilton Chocolate & Candy Melts Melting Pot, 2104-9006

Wilton 710-039 Sparkling 5.25 oz Sugar Food Decorative- Blue

Let's Make The Snowman Cupcakes
Melt the chocolate in a bowl per package directions.
Put the melted chocolate in a small plastic baggie, and cut a corner off.
Pipe snowflakes onto a piece of wax paper.
Make 6 of these. Let harden.
Frost each cupcake using a piping bag and tip (drop flower or star tip would work) to look like snow.
If you don't want to pipe it on, you can spread on in a thick layer with a knife and pull up little peaks.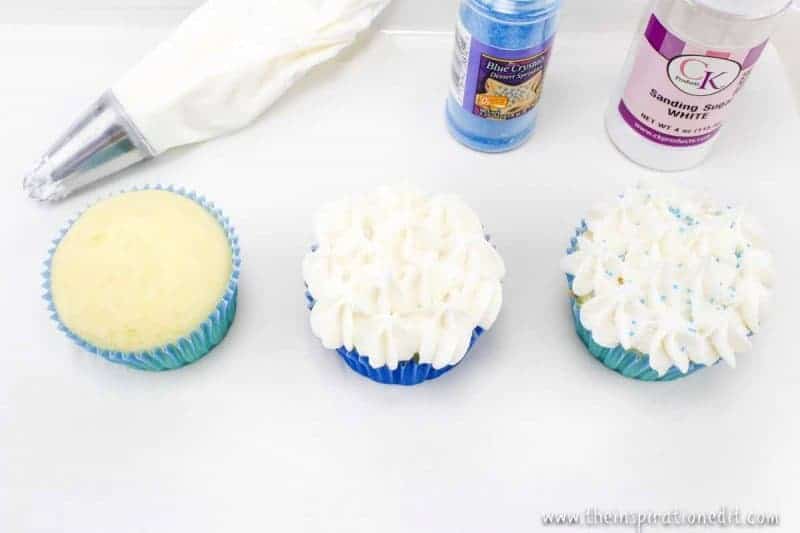 Sprinkle each one with white sugar and a little sprinkle of blue sugar.
Take a chocolate snowflake and place it upright on the backside of each cupcake.
Press it down Carefully into the frosting so it stands up.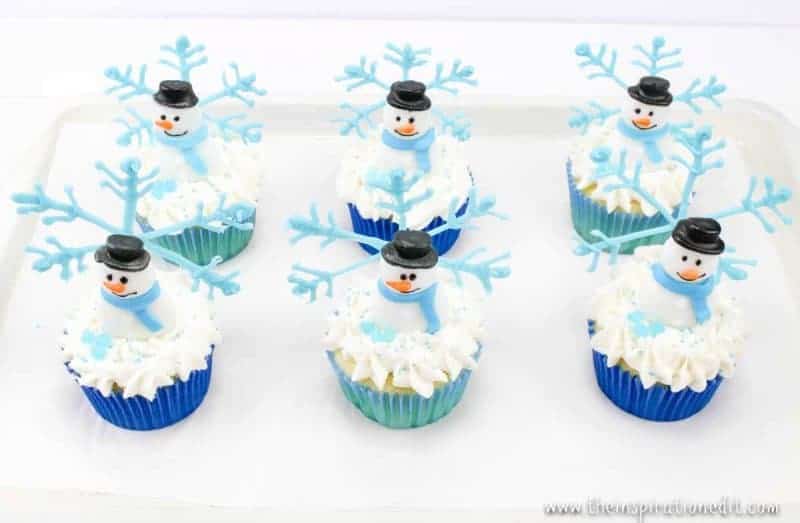 Cut part of the stick off each sucker and stick each snowman into a cupcake in front of the snowflakes.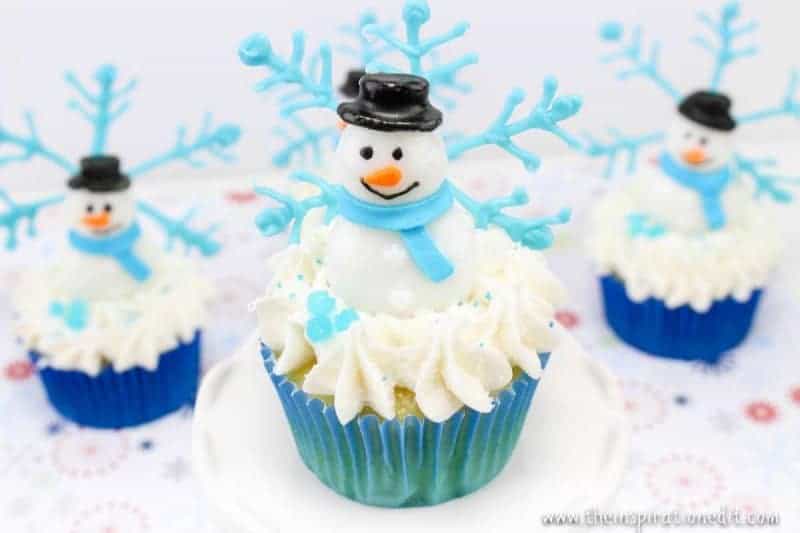 Put a few little candy snow sprinkles on the frosting in front of each snowman.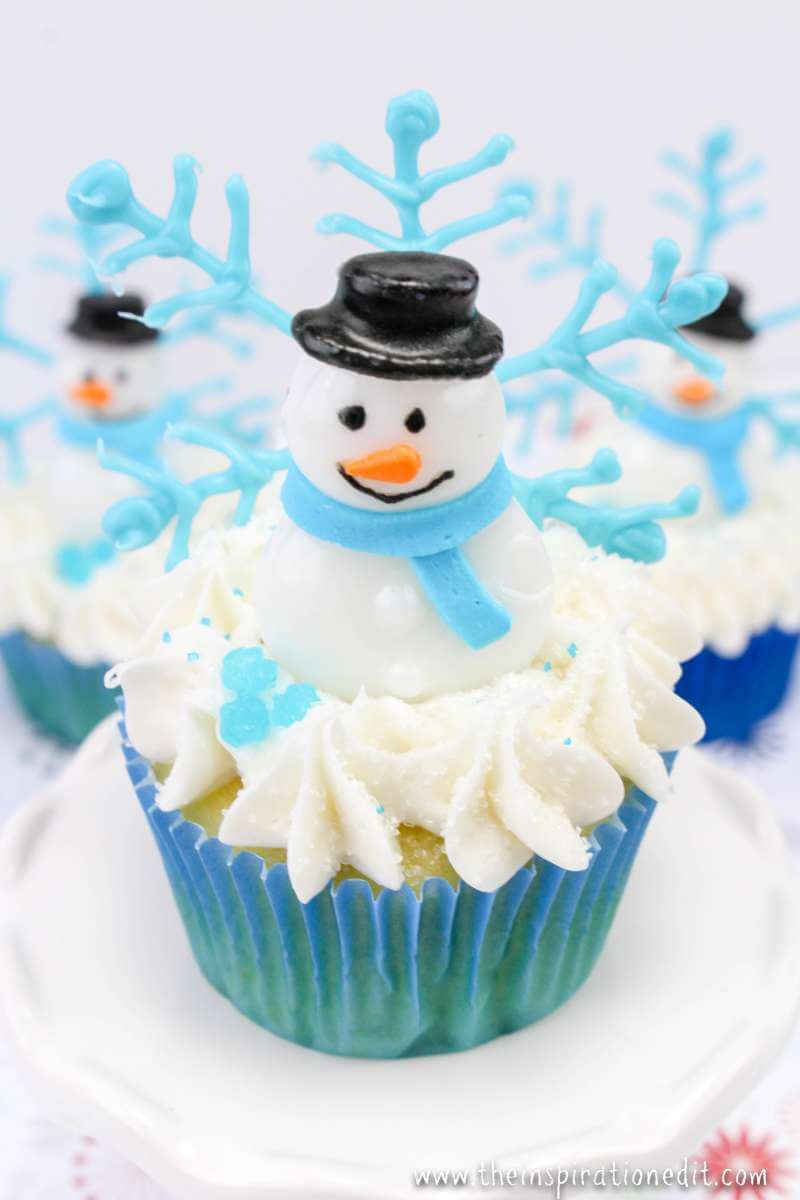 Fun little winter cupcakes for any holiday party!
Related Products
KITCHENATICS 100% Stainless Steel Wire Cooling and Roasting Rack Fits Quarter Sheet Size Baking Pan, Oven Safe, Commercial Quality, Heavy Duty for Roasting, Drying, Grilling (8.5" X 12")

Pyrex Prepware 3-Piece Glass Mixing Bowl Set

Vremi 4 Piece Spatula Set – Colorful Silicone Rubber Baking Spatulas Nonstick BPA Free Dishwasher Safe – Turner Spatula for Icing Brownie or Cake Frosting Decorating – Heat Resistant up to 450°F

The Everything Kids' Cookbook: From mac 'n cheese to double chocolate chip cookies – 90 recipes to have some finger-lickin' fun

Please Pin these snowman cupcakes