What I love about pencil crafts is the versatility you have with them. These super cute Toy Story 4 Forky Craft pencils can serve multiple purposes. You could make them for a classroom party, hook them onto a gift bag, and even keep them in your kid's pencil box at home (so they want to do their HW).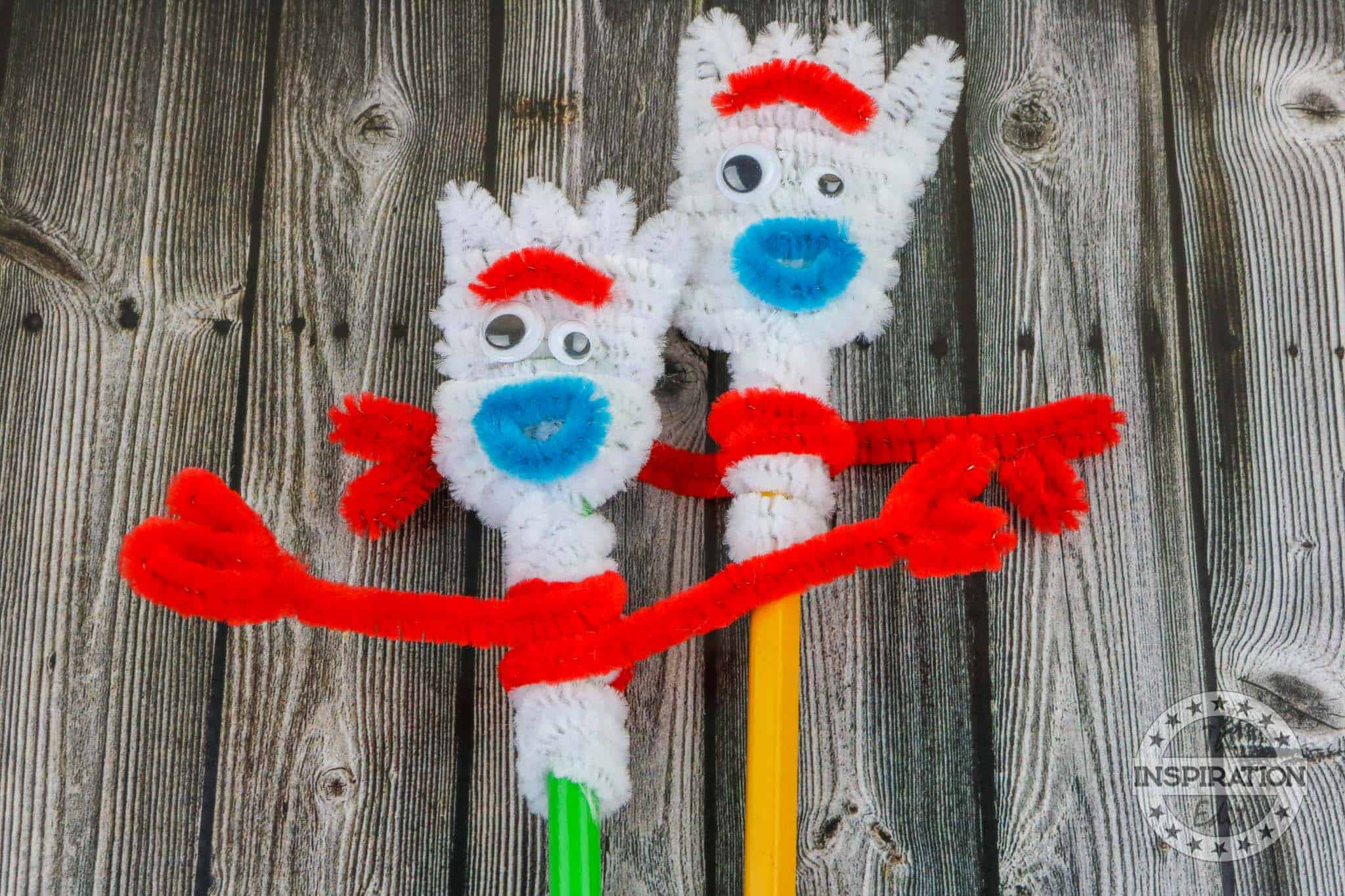 *I use affiliate links in this post. If you buy anything from my links I will earn a small commission*Toy
Story 4 Forky Craft Supplies
Keep in mind, the supplies only make one pencil topper. If you don't have these supplies lying around your home, click the links below so you can easily grab them from Amazon!
How to Make a Story 4 Forky Craft Pencil Topper
This craft takes about 5-8 minutes to make and about another 15-20 for the glue to dry. It would be great to do with little ones to help build their fine motor skills and interest in creativity.
Step 1
Take one white pipe cleaner and fold the fork tongs. Allow it so you have about a one-inch piece that hangs down.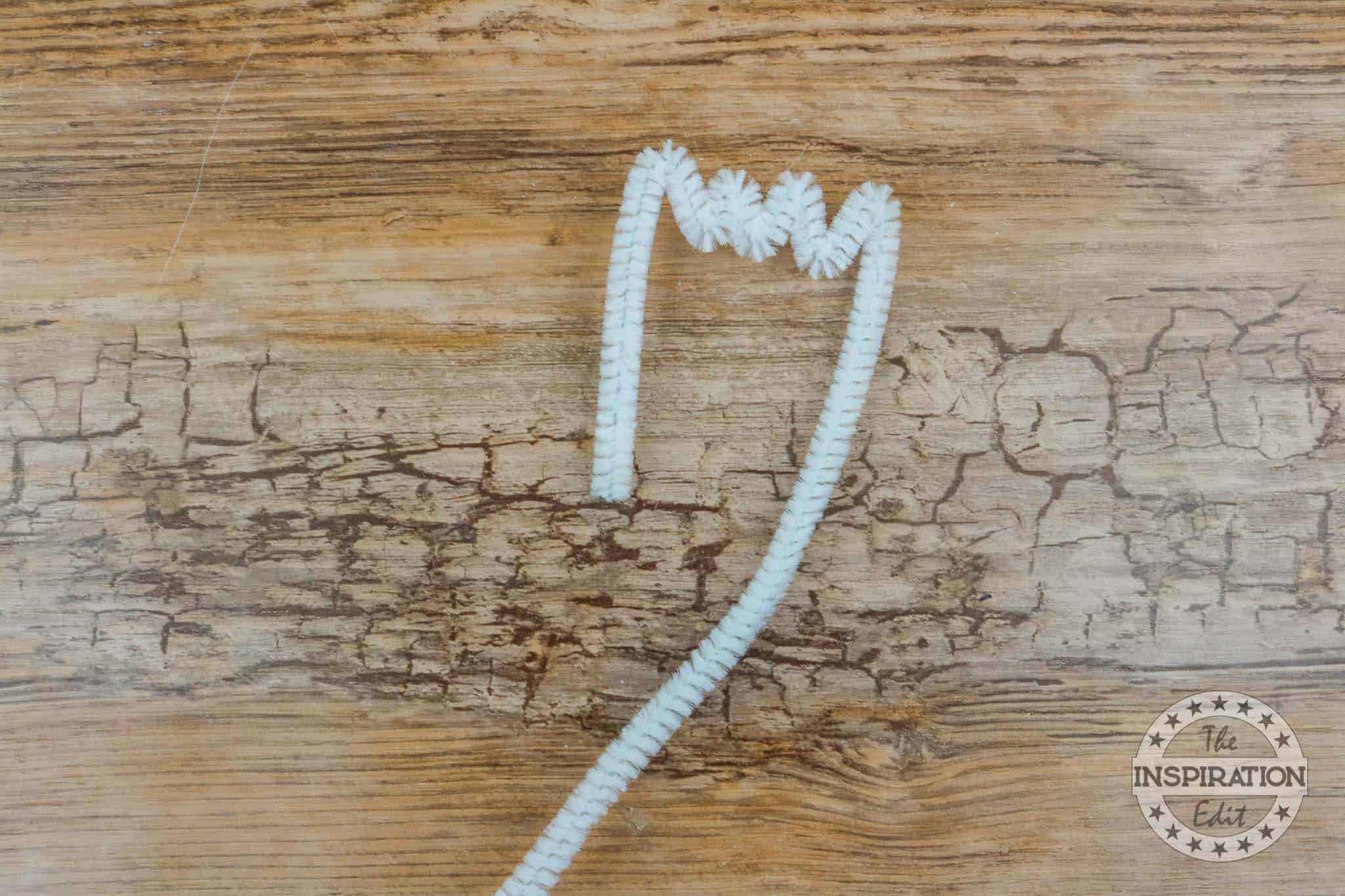 Step 2
Then, wrap the other end around to it and start working it across the middle.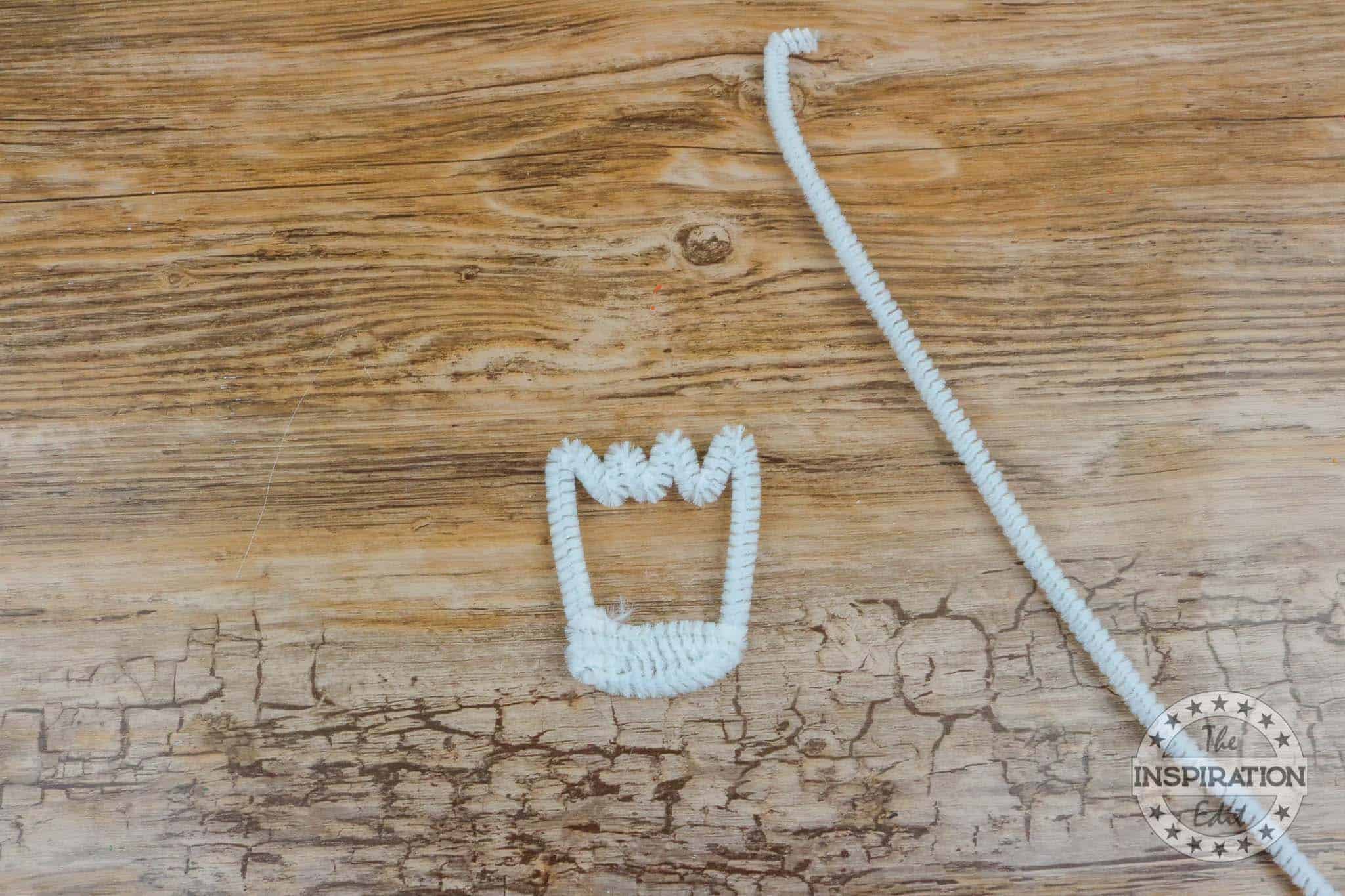 Step 3
Fold one end of another white piece over one side and keep working it back and forth until the whole middle is filled in.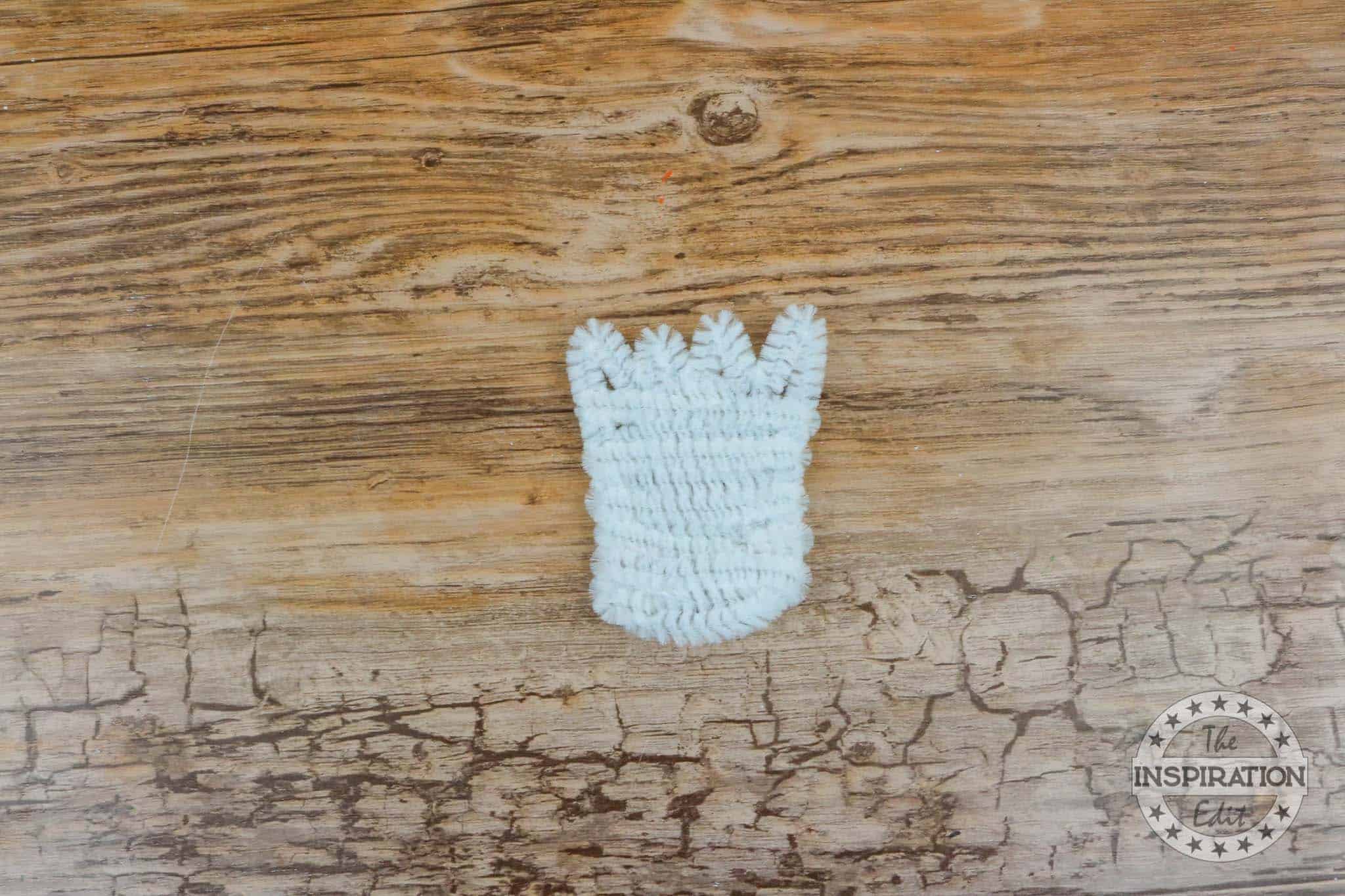 Step 4
Fold the last whole white piece through the bottom of the white piece you just made.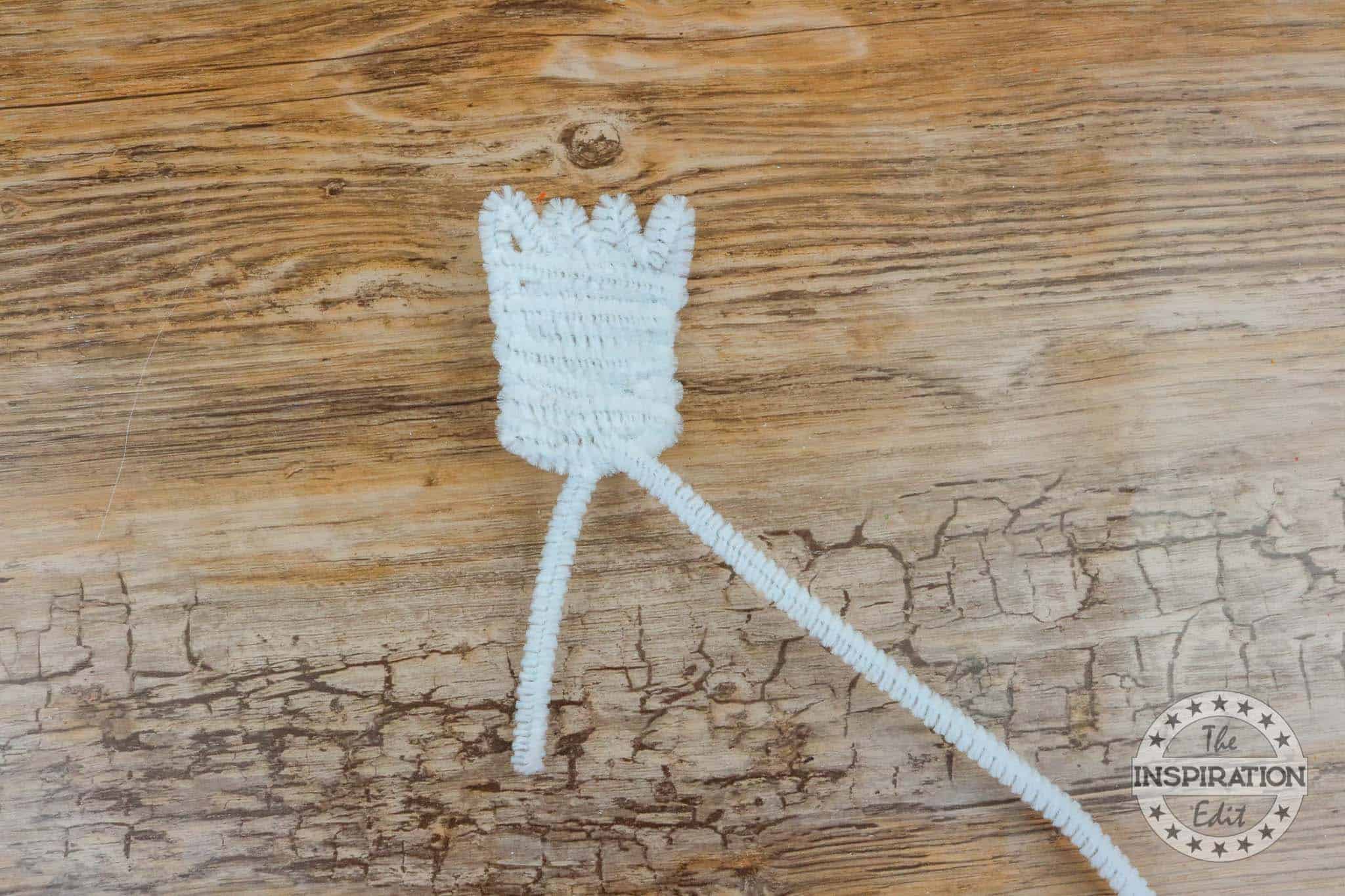 Step 5
Then take that whitetail and wrap it around the pencil.
Step 6
Take the whole red piece and wrap it around the white part that is on the pencil. Then fold the ends of the red to make a few fingers.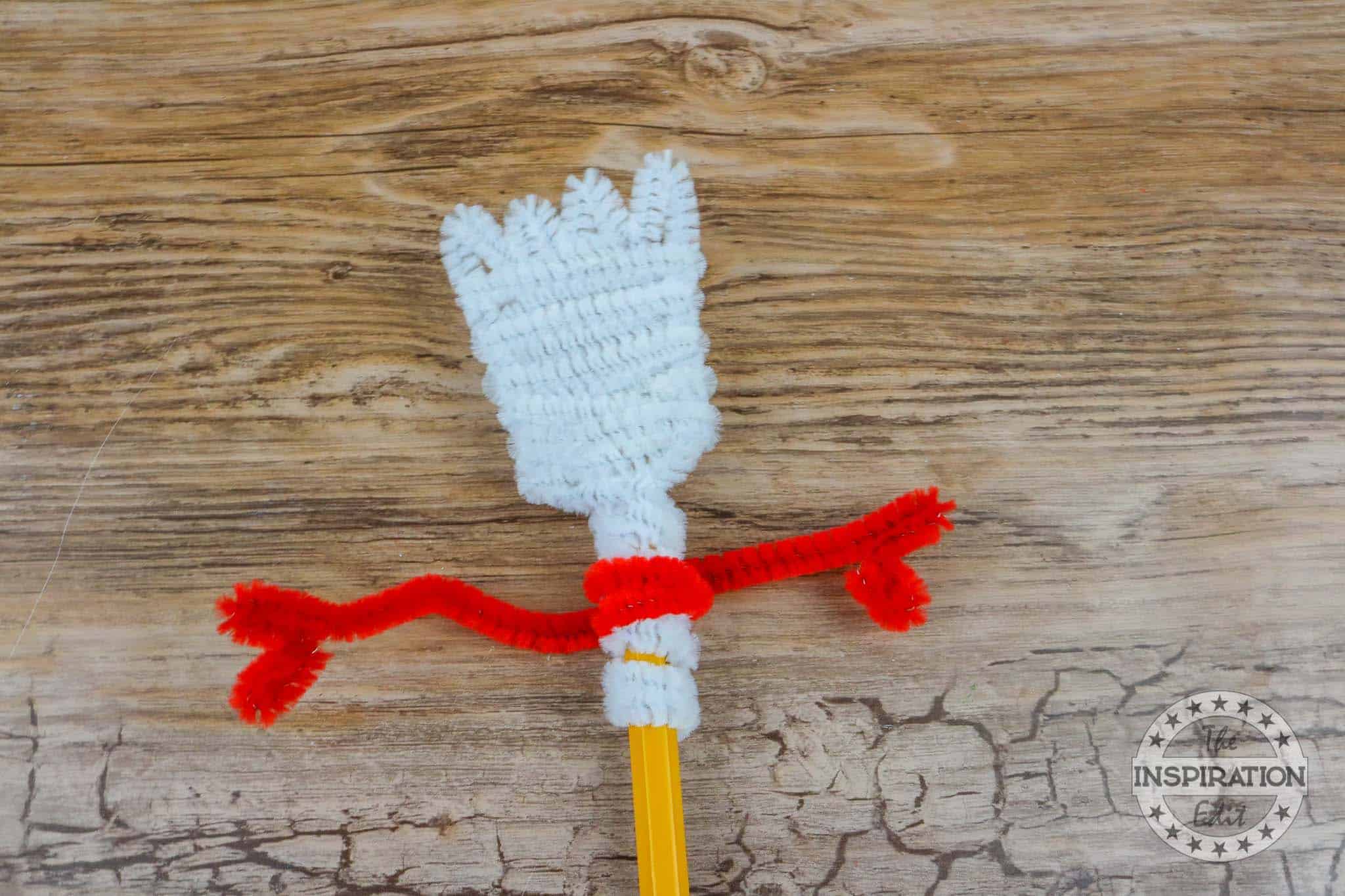 Step 7
Snip off a small piece of red from the last red piece. Make it so it is slightly curved.
Step 8
Add a dab of glue just below the center of the spork tines. Then glue the red curved piece just below that. Then, glue the eyes below the eyebrows.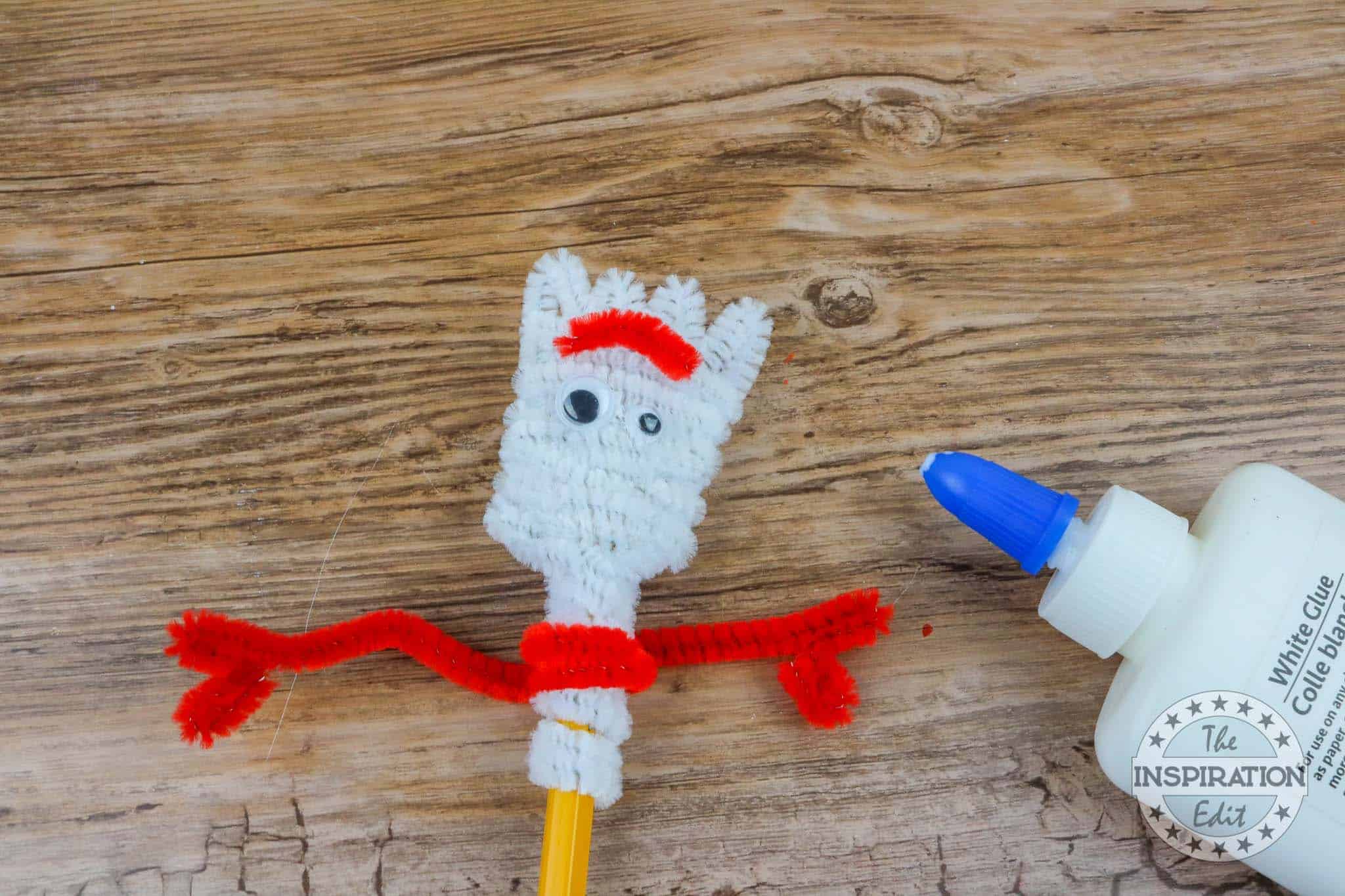 Step 9
Make a tiny half circle out of the blue pipe cleaner and use the scissors to cut it off.
Step 10
Glue that blue piece just below the eyes. Then allow all glue to dry.
Step 11
After the glue is dry, flip it over and take a small white piece of pipe cleaner to make a piece that the pencil slides through. This will help to keep the spork topper from flopping around.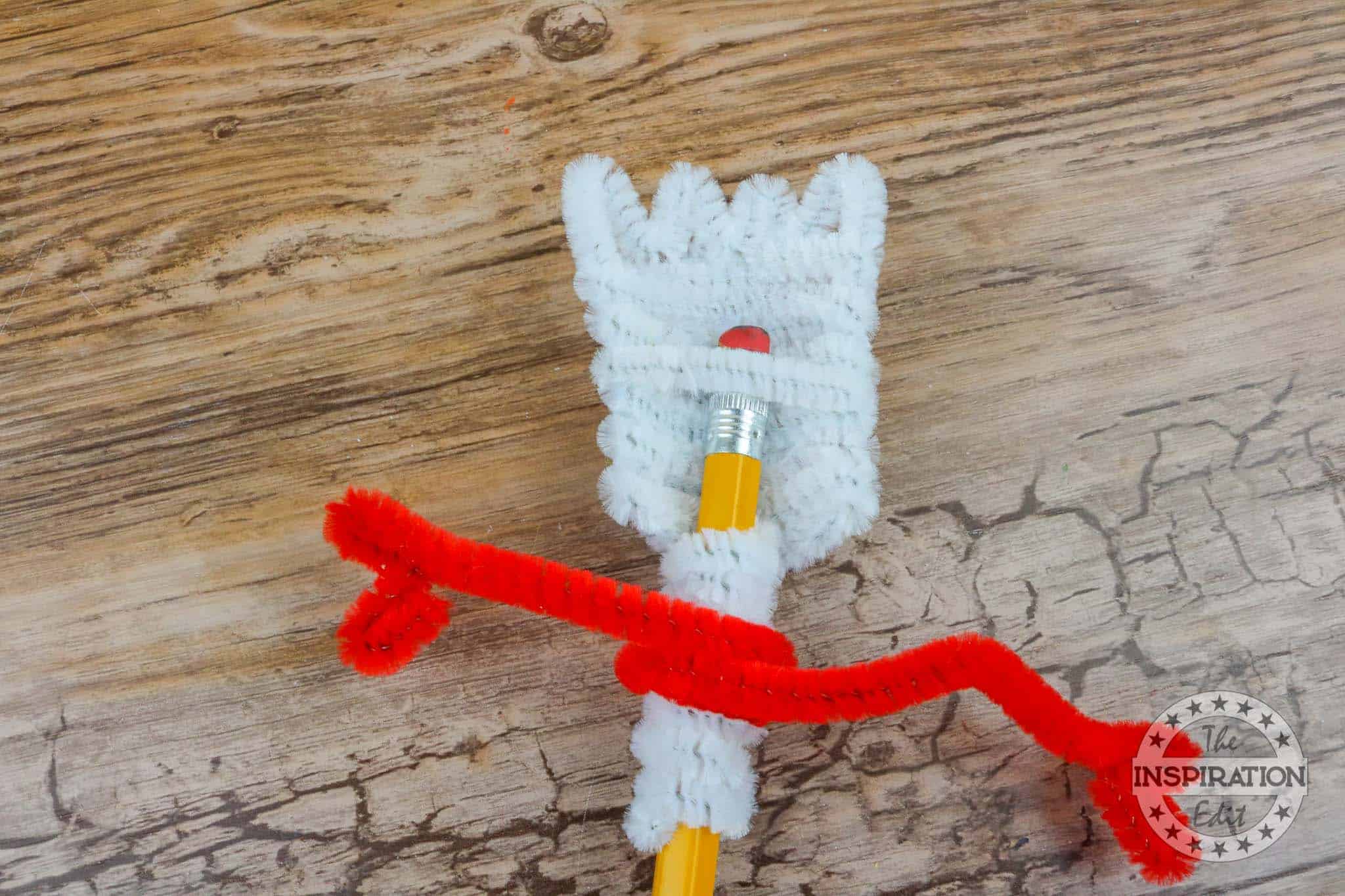 Step 12: Finished Toy Story 4 Forky Craft
Enjoy your super cute Forky pencil topper!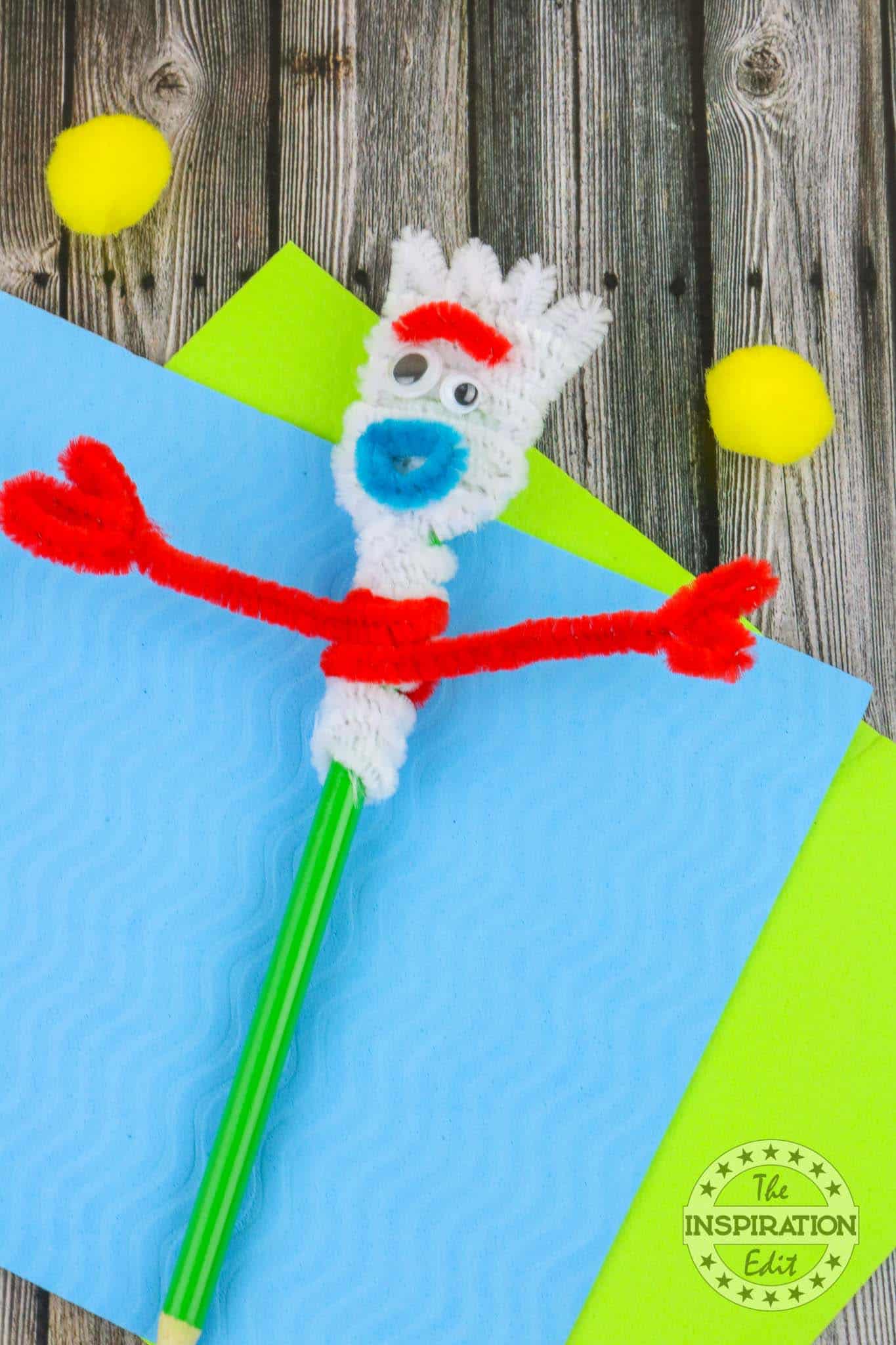 Don't forget to pin this cute craft so you can easily find it when you want it.
Other Toy Story Crafts
If you enjoyed this Toy Story 4 Forky Craft, check out some of our other Toy Story crafts below!