Have you been reading The Three Little Pigs? Whether you are teaching a preschool class or just reading a story to your little one at home, this is a simple Three Little pigs craft you can do to bring the story to life.
*I use affiliate links in this post. If you buy anything from my links I will earn a small commission*
What You Need
Toilet tube Roll *Look by the toilet*

Scissors

Ruler

Pencil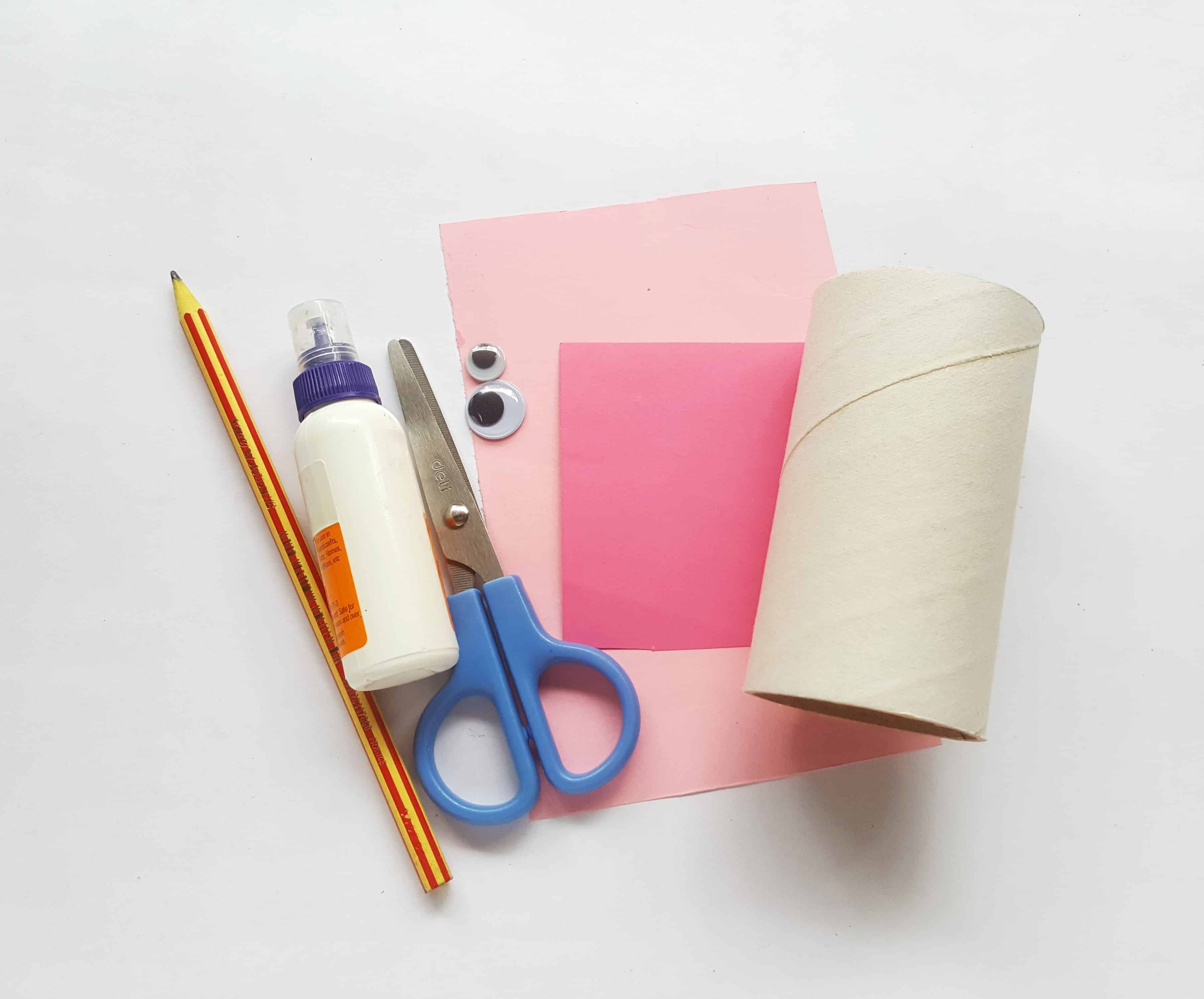 How to Make a Three Little Pigs Craft
Step 1:
Cut out a light pink colored craft paper according to the height and circumference of your tissue paper roll.
Wrap the tissue paper roll with the pink craft paper.
Glue it to the roll.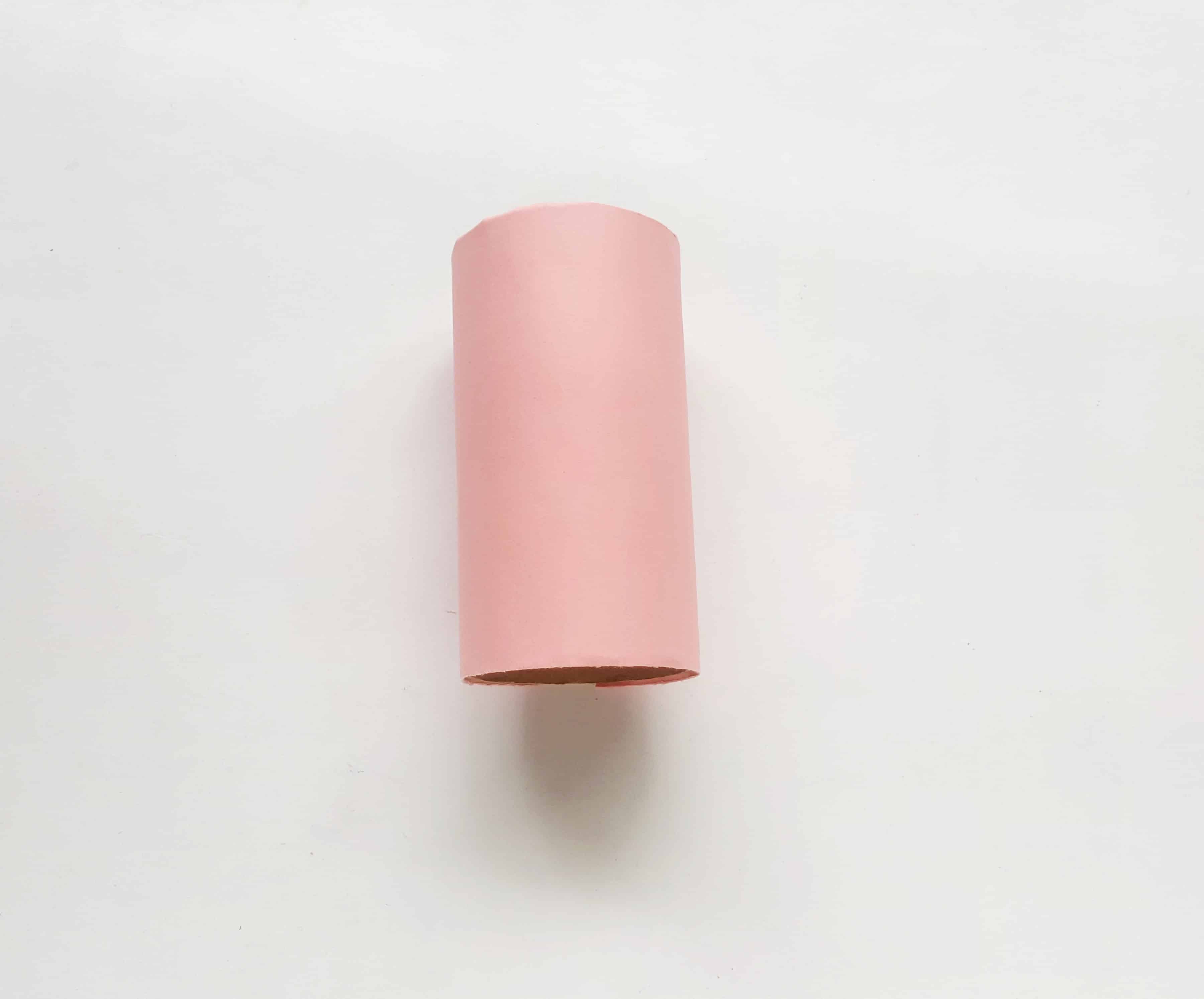 Step 2:
First, press the front top part of the roll downwards.
Similarly, press the back top part down and overlap it with the front part.
Use glue to join them together.
This will help to create two pointed sides.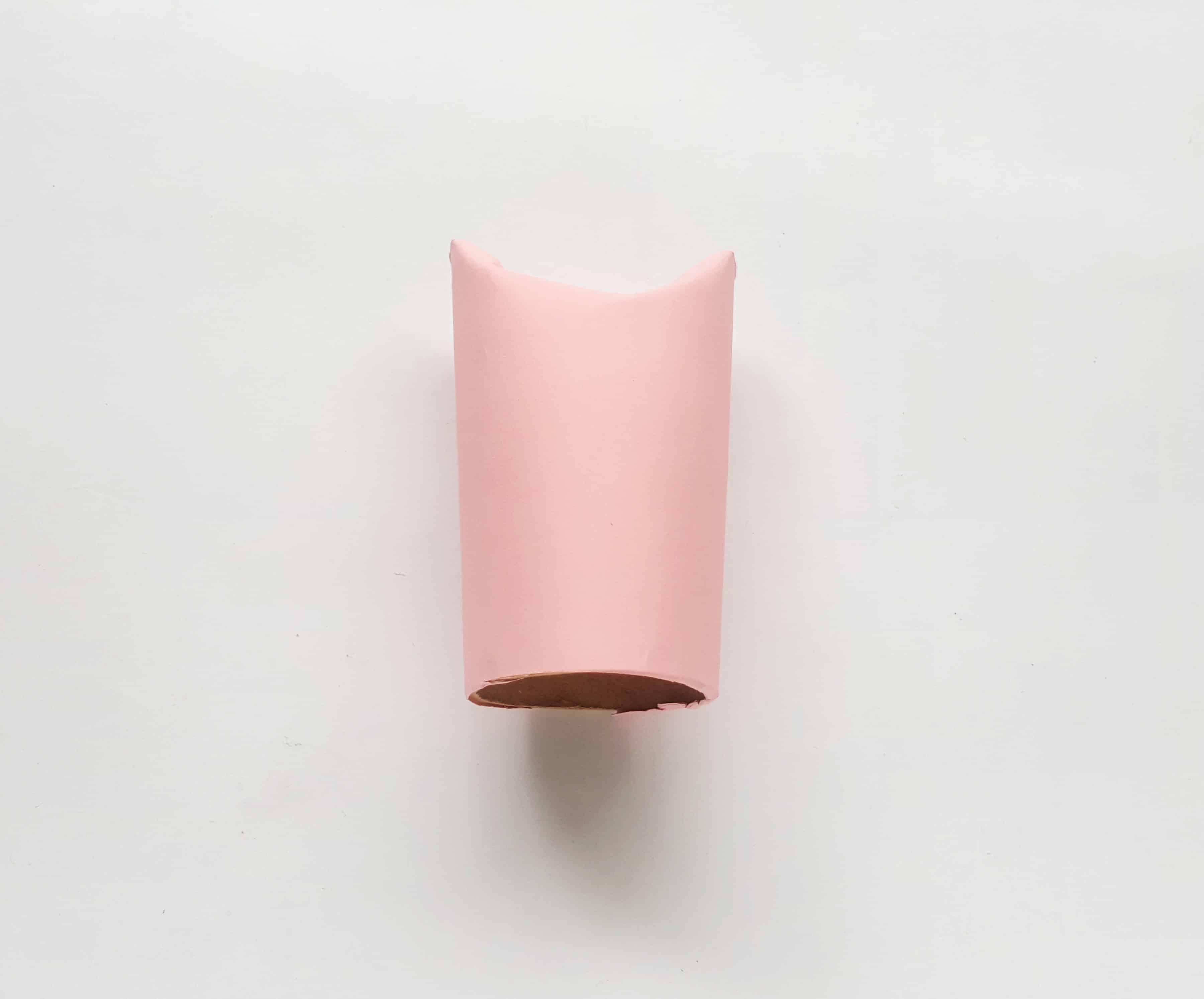 Step 3:
Cut out the ears and nose for the pig using the templates.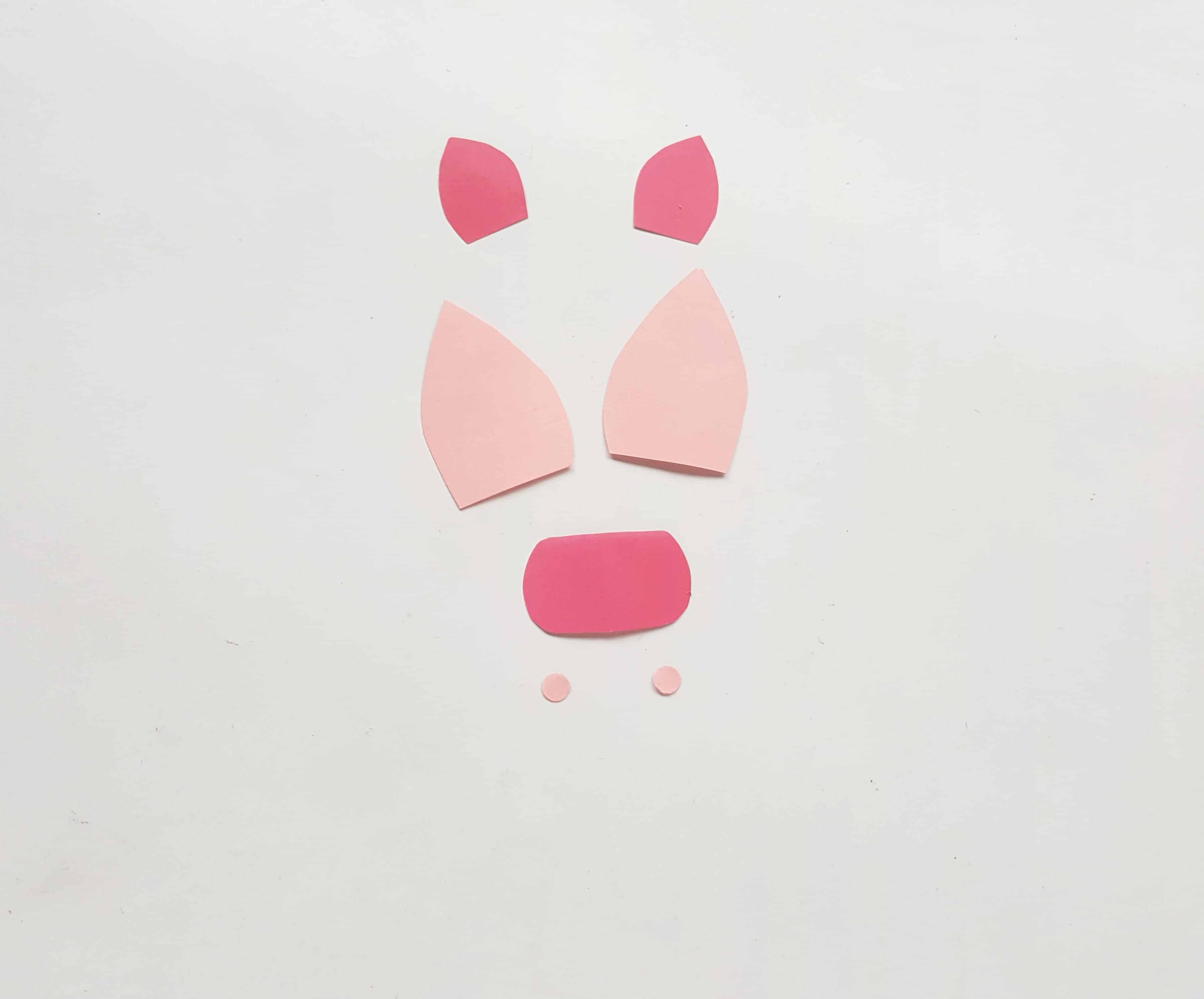 Step 4:
Glue the small darker pink pieces inside the light pink pieces to prepare the ears for the pig.
Now glue the two light pink circular pieces on the dark pink piece to make the nose for the pig.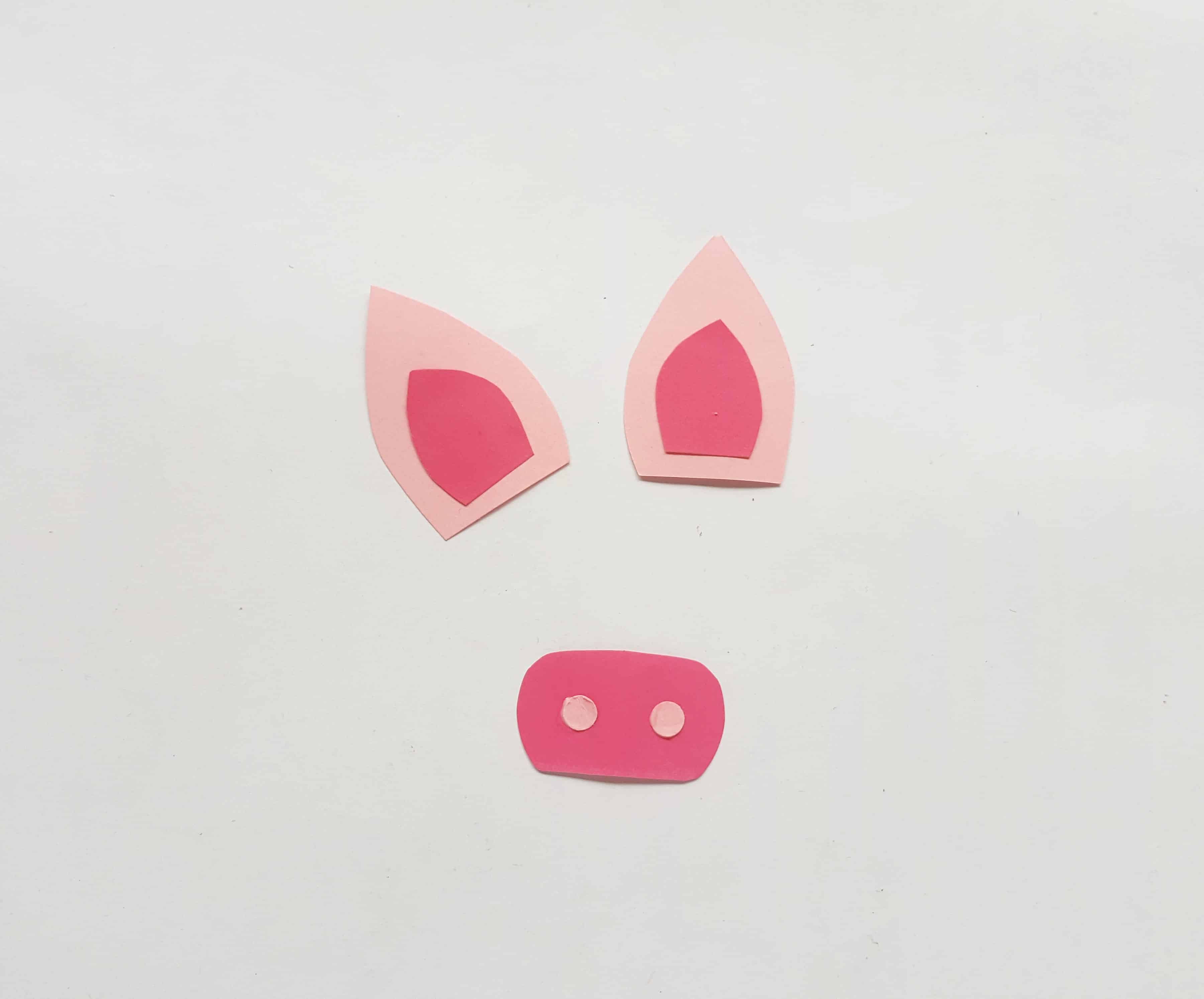 Step 5:
Glue the ears to the roll.
Glue both ears on both pointed side on top.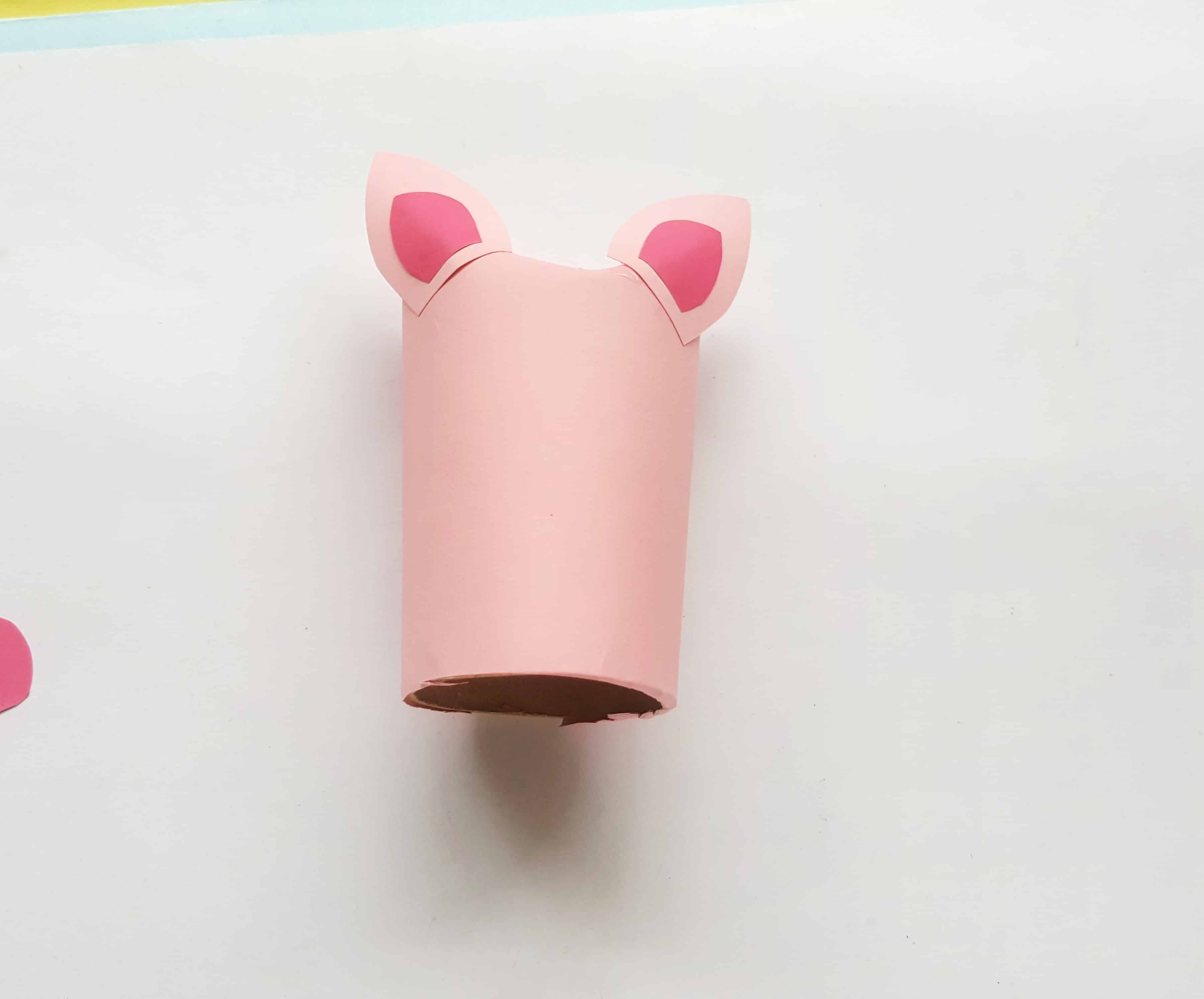 Step 6:
And then, glue the nose on the middle part of the pink roll.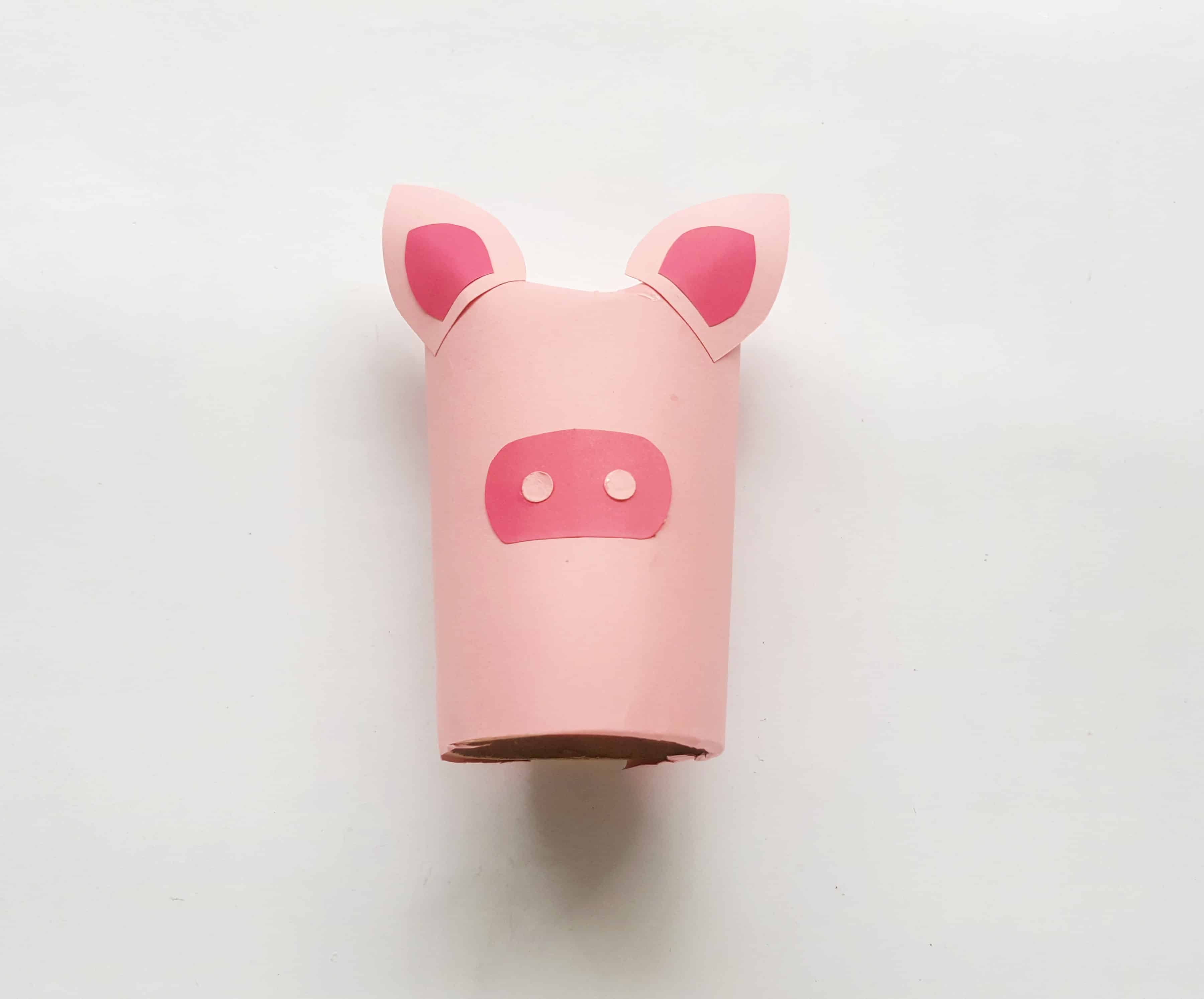 Step 7:
Finish the pig by gluing the eyes to the roll.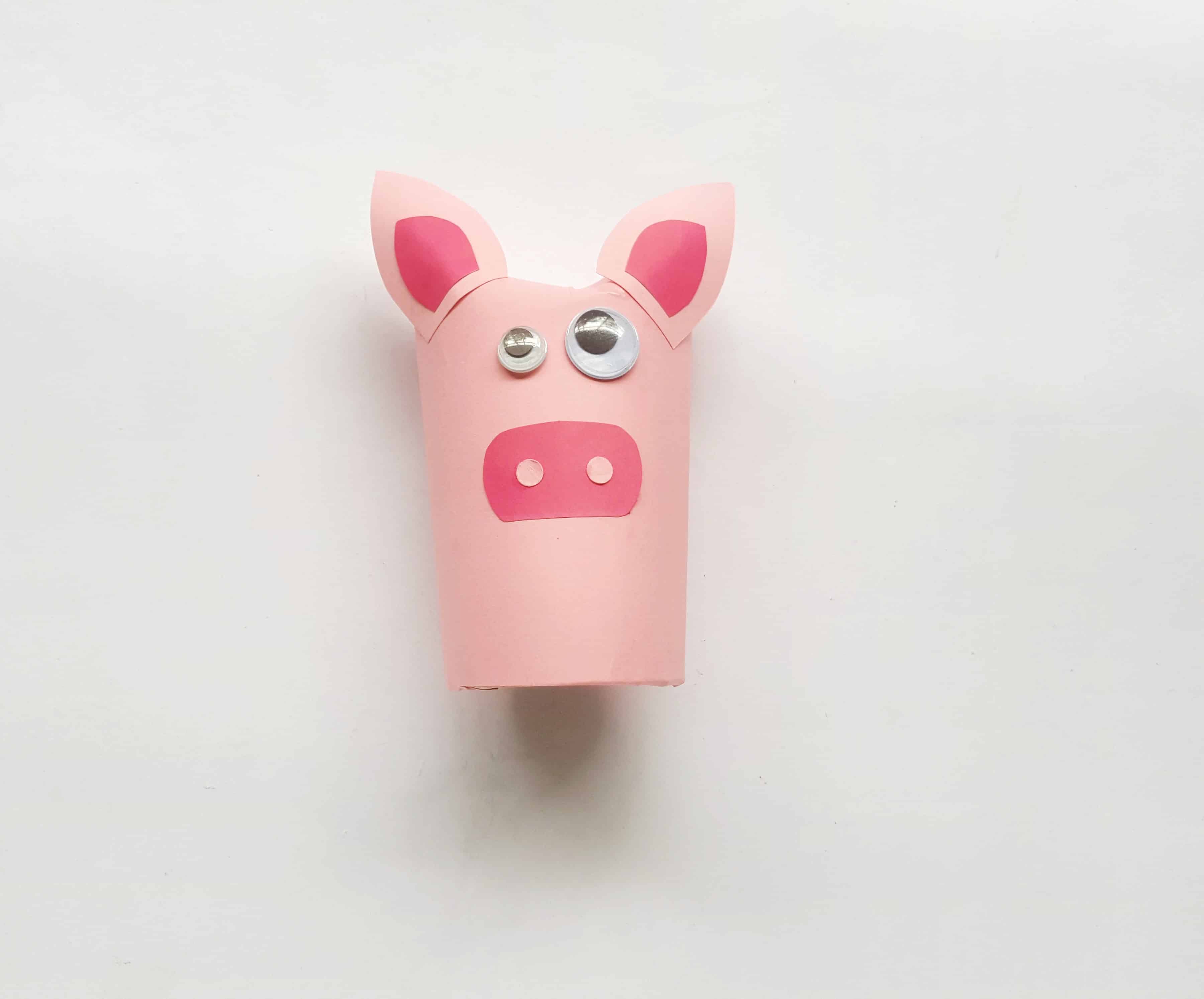 Step 8: Follow steps 1-7 to make two more little pigs!
Your pigs are now complete!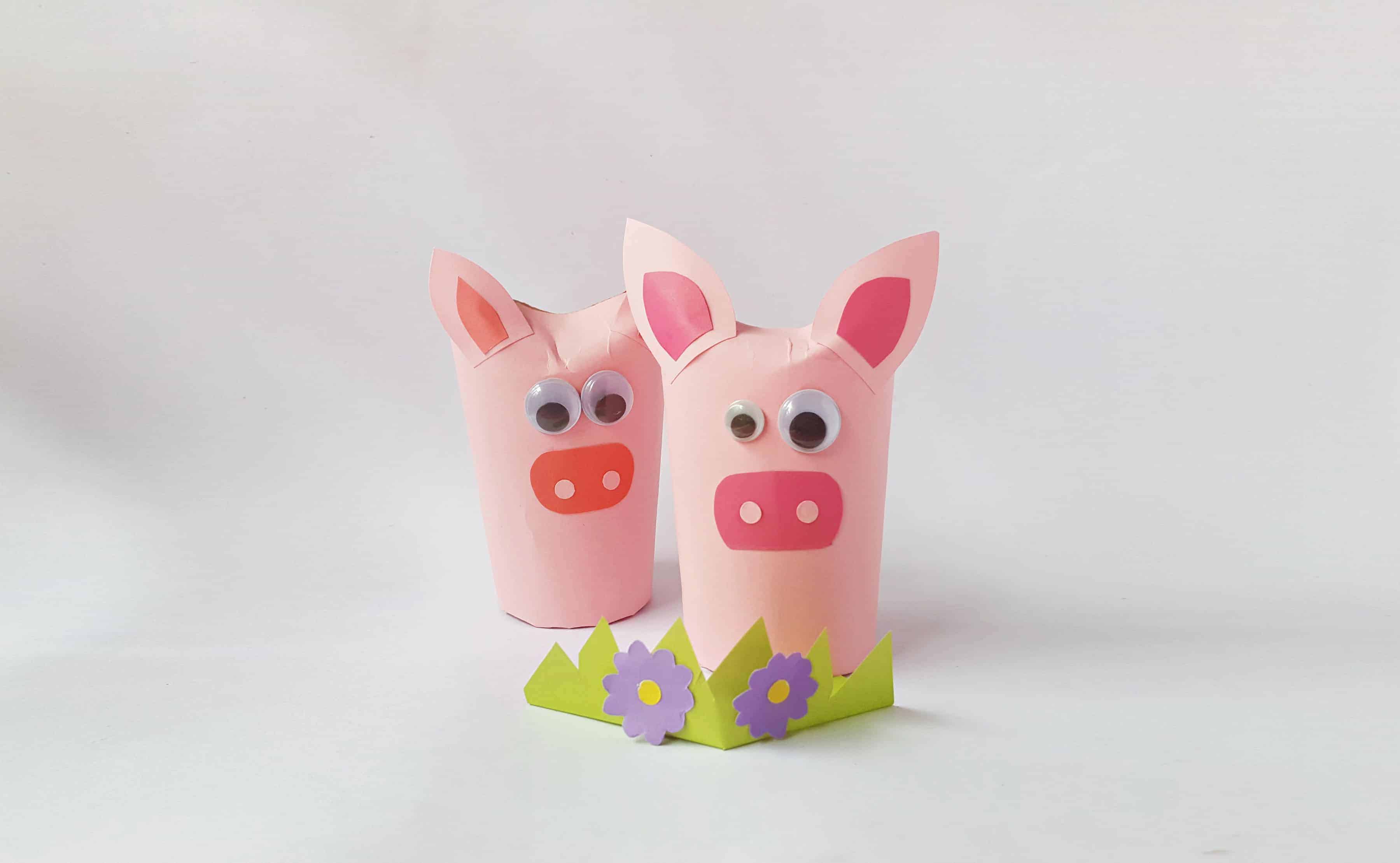 You can use these in a display, let the kids take them home or use them as a fun resource when reading the story of the Three Little Pigs!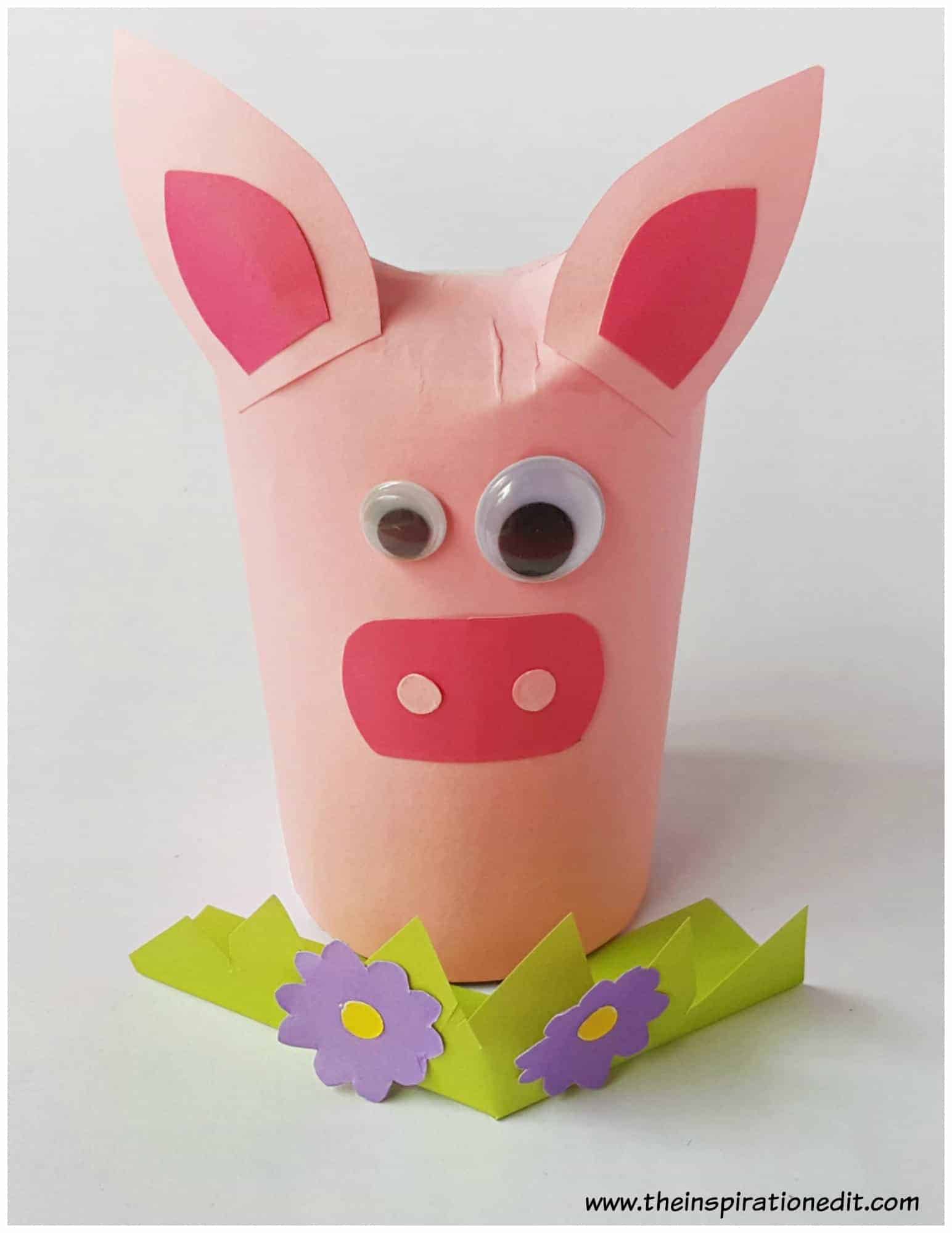 Download Your Toilet Tube Pig Template Here!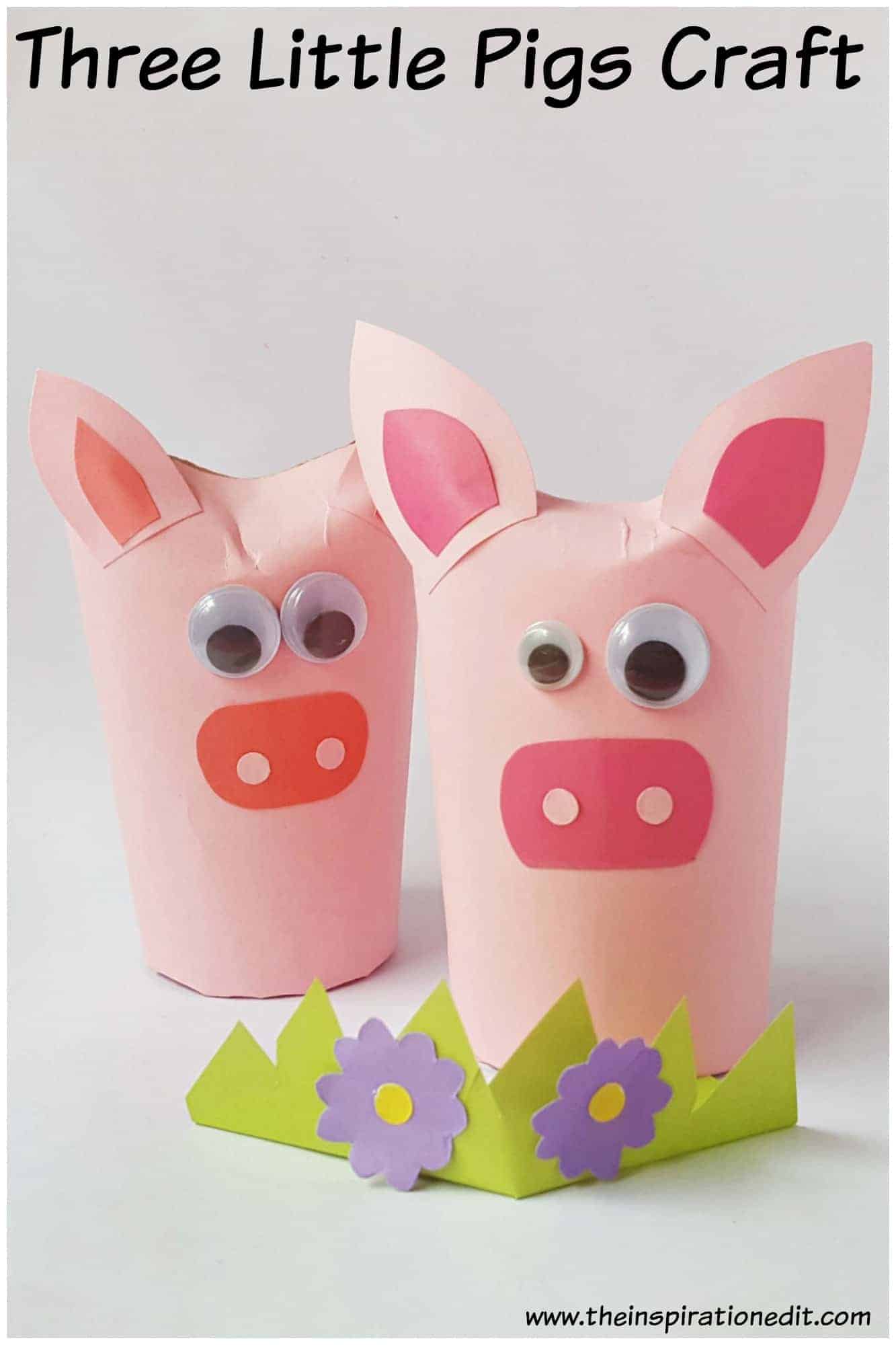 Please pin this fantastic kids papercraft idea! Pinning allows me to make more content and share here on The Inspiration Edit.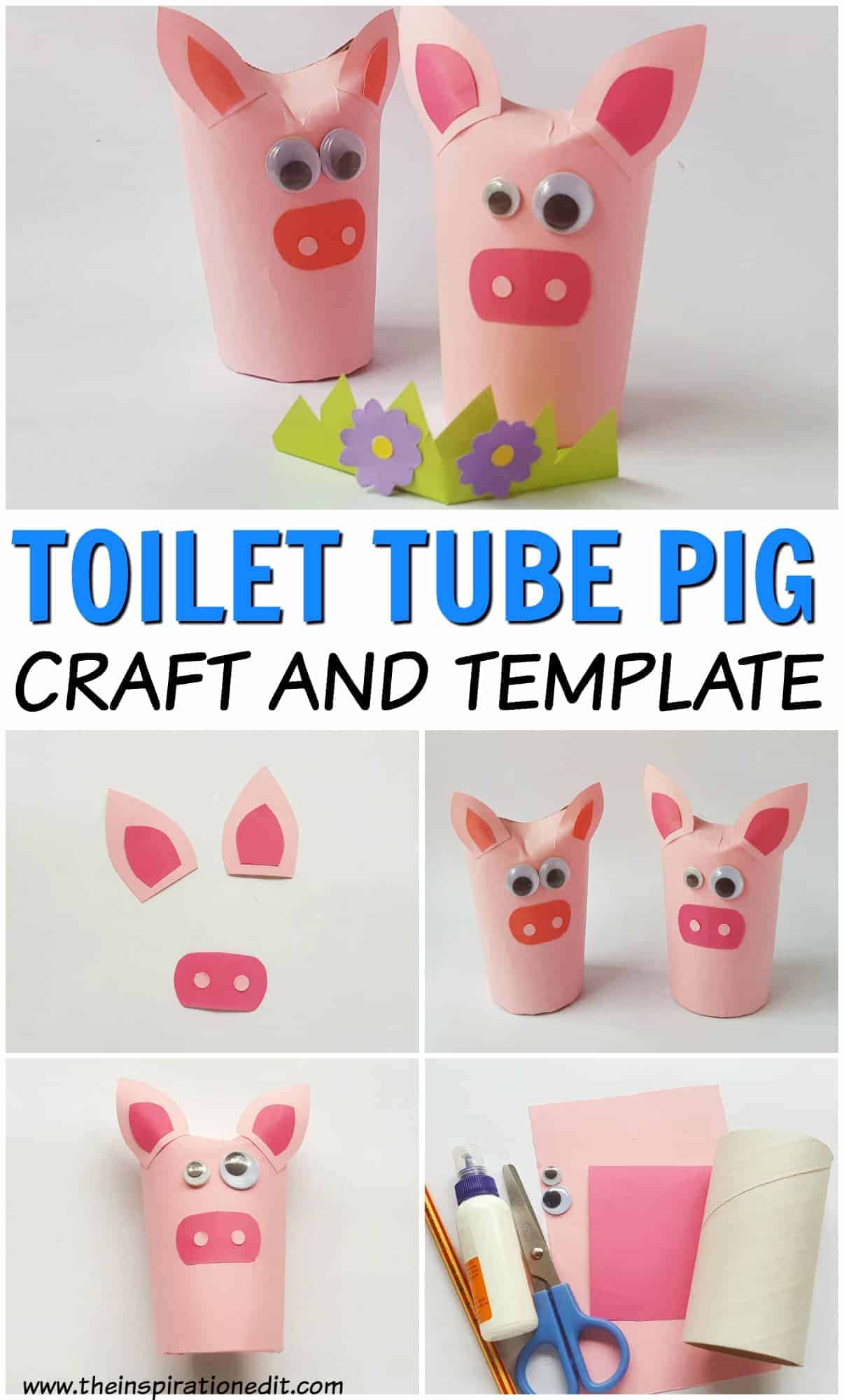 About Angela Milnes
Angela Milnes is a Qualified Early Years Teacher who has specialised in Preschool and Kindergarten teaching. She has a wealth of experience teaching young children and is passionate about kids crafts and having fun as a family. Angela has also taught cooking skills and loves to share both family recipes and easy instant pot recipes here on The Inspiration Edit. Follow her on Pinterest!