This Strawberry Hot Chocolate recipe will make all the cold weather blues disappear! You'll love the taste and flavour of each and every sip.
I love a good hot drink to sip on. And if I can get that flavour in hot chocolate form, it just makes it that much better! There's literally something so comforting about coming inside after being out in the cold and snuggling up to a mug of hot chocolate.
I have such fond memories of going sledding and then coming indoors to delicious homemade hot cocoa. This recipe honestly makes me smile even thinking about those days! If you're looking for a true treat for your heart and tastebuds, you'll fall in love with the flavor of this Strawberry Hot Chocolate.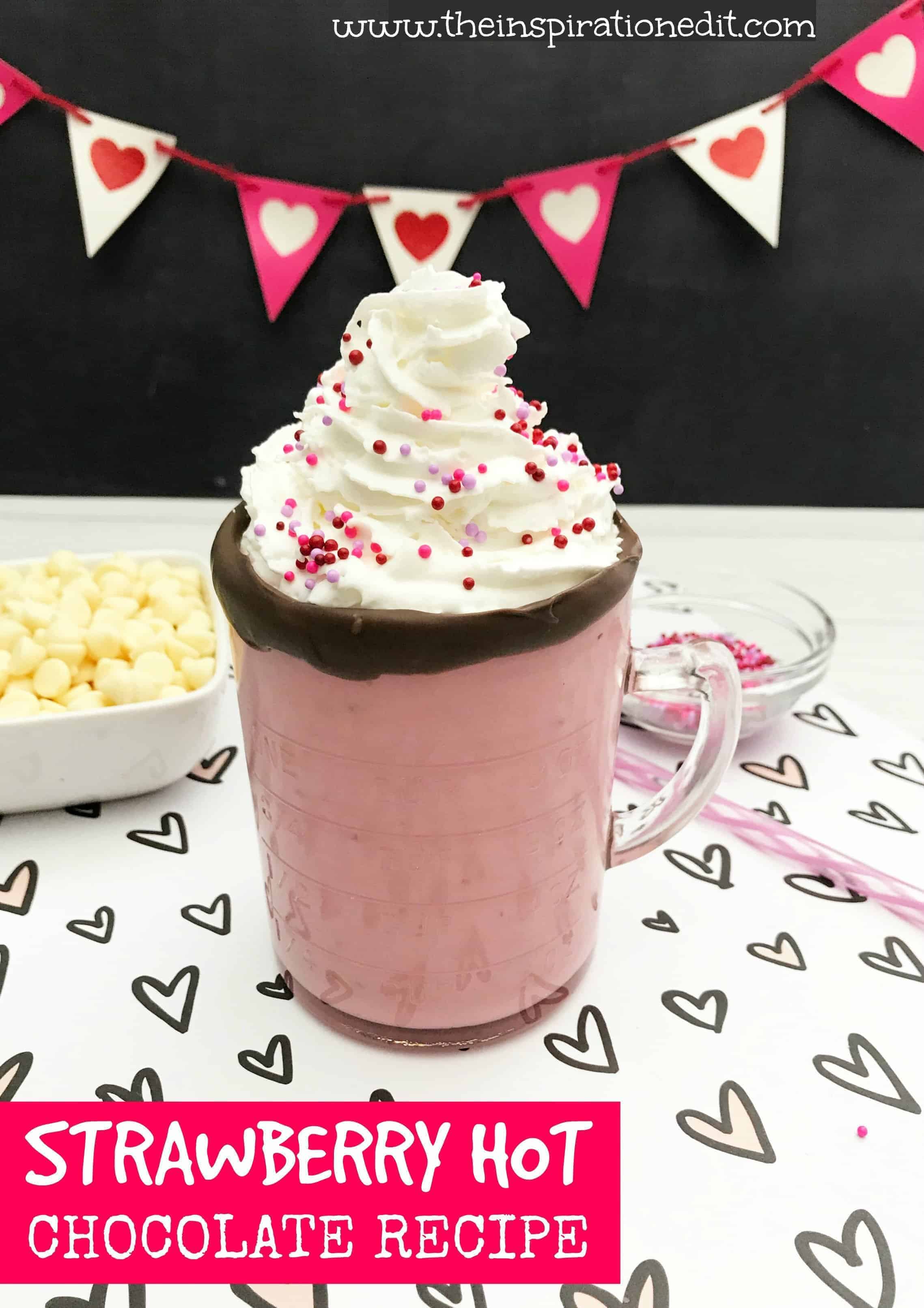 *I use affiliate links in this post. If you buy anything from my links I will earn a small commission*
Strawberry White Hot Chocolate
With just a few simple ingredients, the recipe will be done in no time at all!
Ingredients to make this homemade hot chocolate recipe:
12 oz package Wilton chocolate candy melts
2 tbsp. butter
1/3 C. granulated sugar
16 oz strawberry ice cream
3-4 C. water
Whipped cream (optional)
Valentine nonpareil sprinkles
4 mugs
Directions to make DIY hot chocolate:
Pour the chocolate candy melts into a microwave safe dish and heat in 30-second increments, stirring occasionally until melted.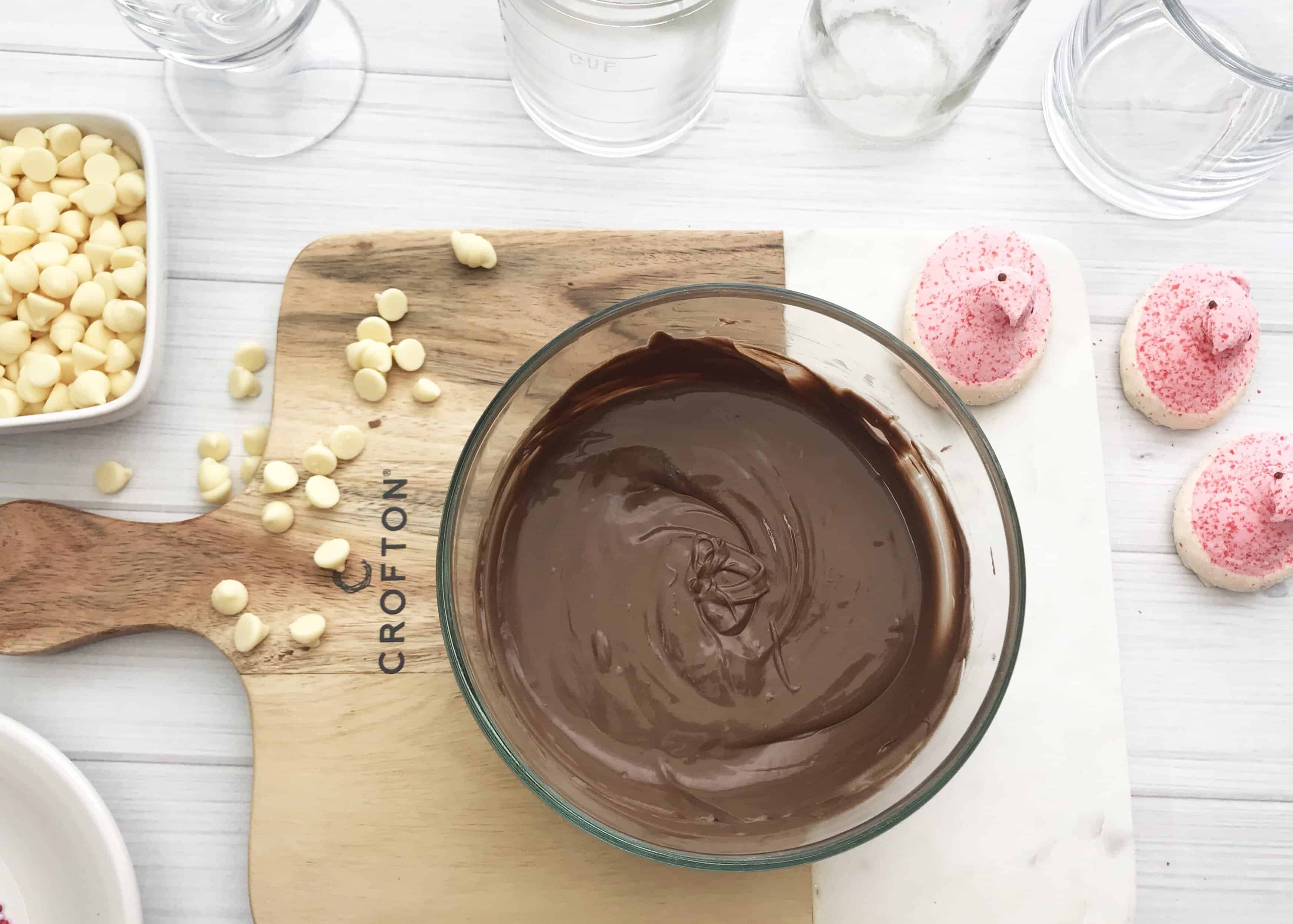 Carefully dip the rim of each mug into the melted chocolate and set aside from the chocolate to harden.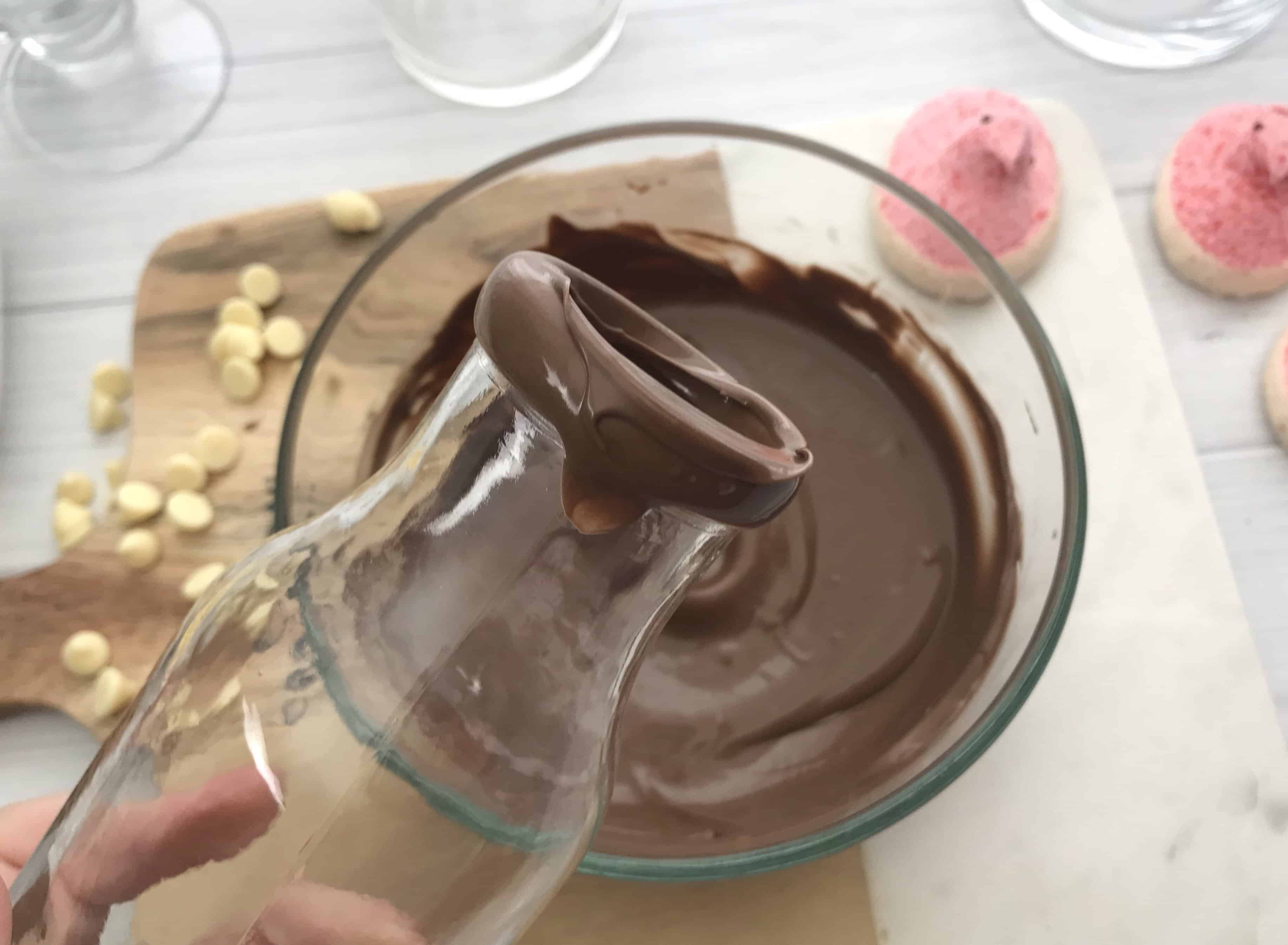 In a medium saucepan, combine the strawberry ice cream, butter, and granulated sugar.
Heat on medium heat stirring until melted.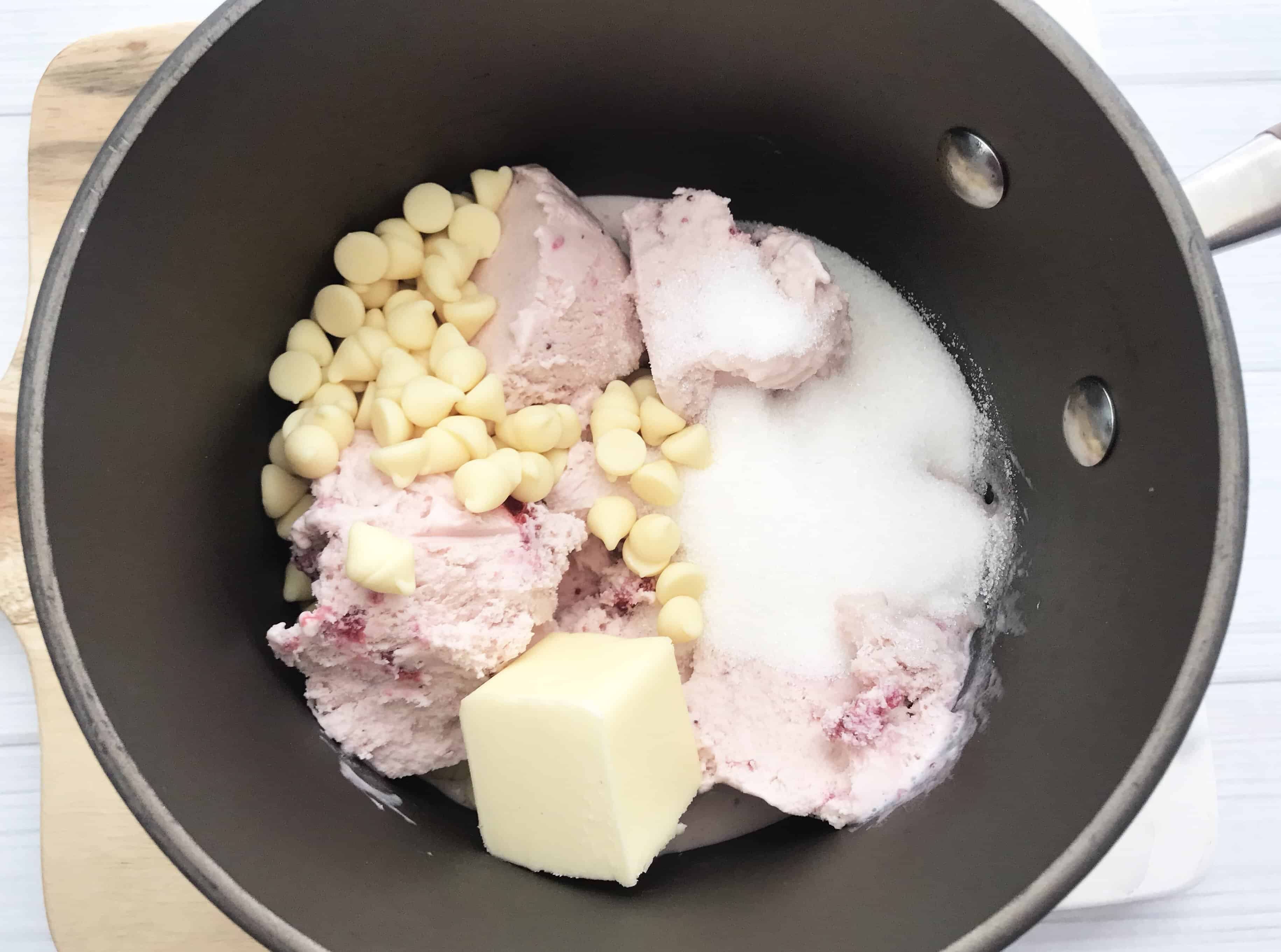 Slowly add in the water 1 cup at a time until you've reached your desired hot cocoa consistency.
Pour into the prepared mugs, top with whipped cream and sprinkles and enjoy!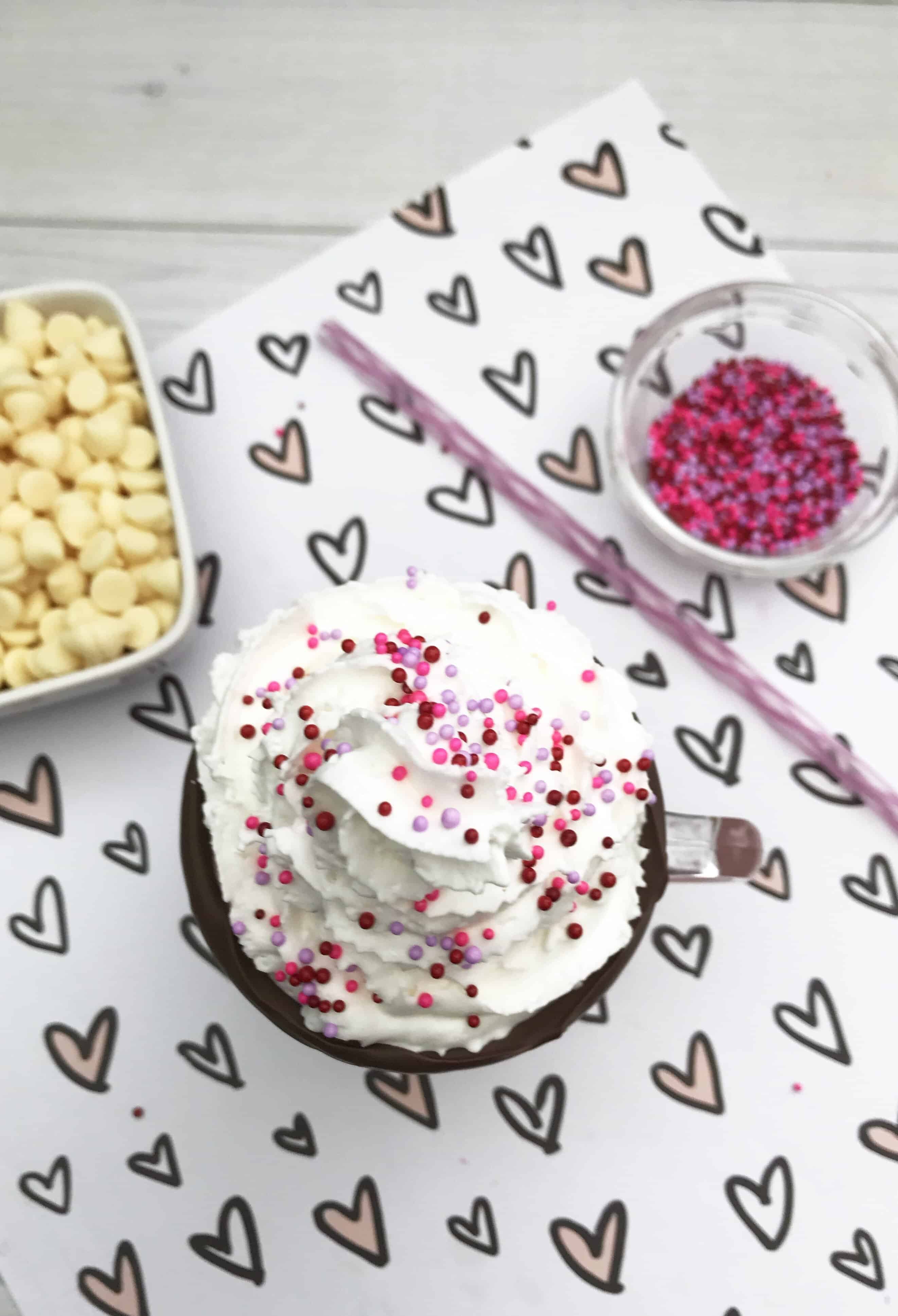 *Makes 4 servings Enjoy Your Strawberry Hot Chocolate! Yummy!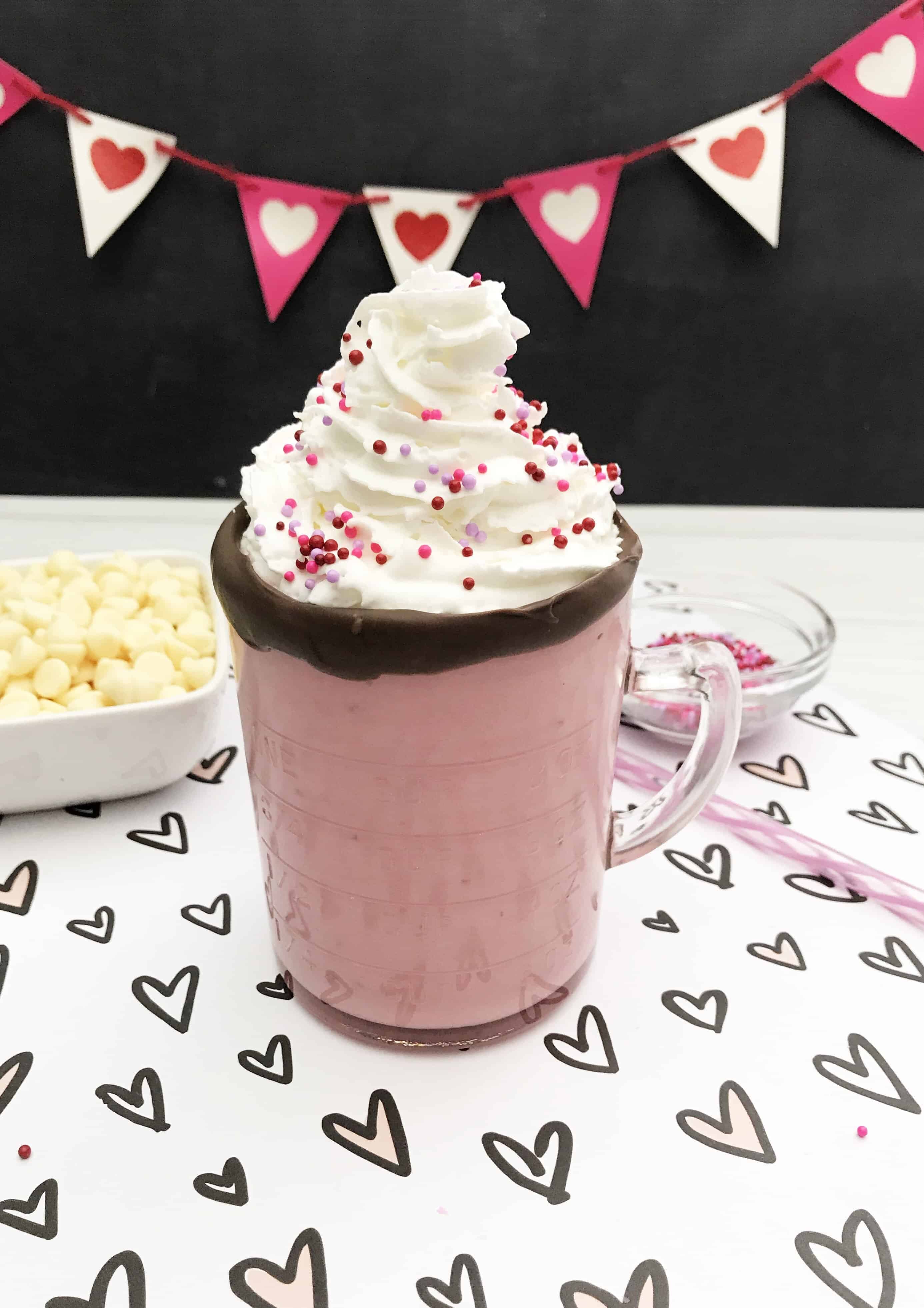 You May Also Enjoy The Following Posts:
Green Eggs and Ham Devilled Eggs
Oh The Places You'll Go Cupcakes