Weight Watchers Four Bean Salad
Growing up my mother always added beans to our meals. I love beans they are so healthy, tasty and packed with protein. Beans are a zero point food on the Weight Watchers plan and today I am sharing a fantastic, tasty and healthy Four Bean Salad recipe which I'm sure you will love.
Enjoy! It's only 2 points per serving and could go really well with a yummy steak or grilled chicken at a BBQ.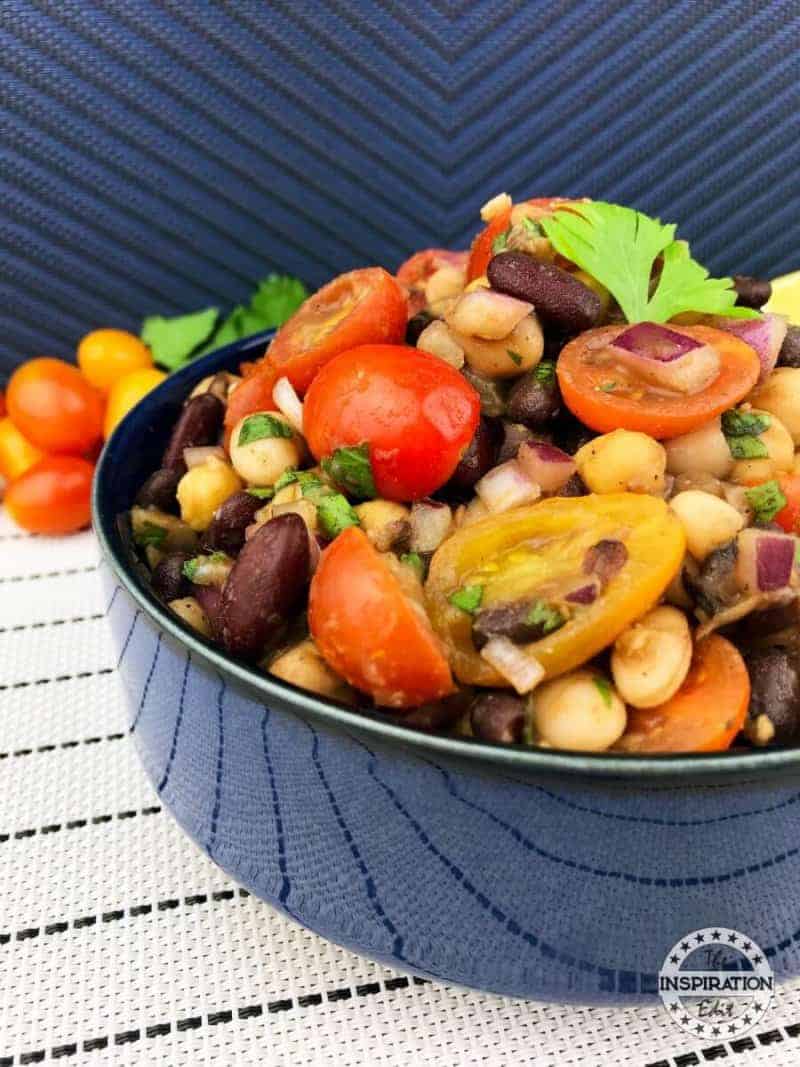 Recipe – 4 Bean Salad
This recipe makes 4 servings and is 2 Weight Watchers points per serving on the Freestyle plan.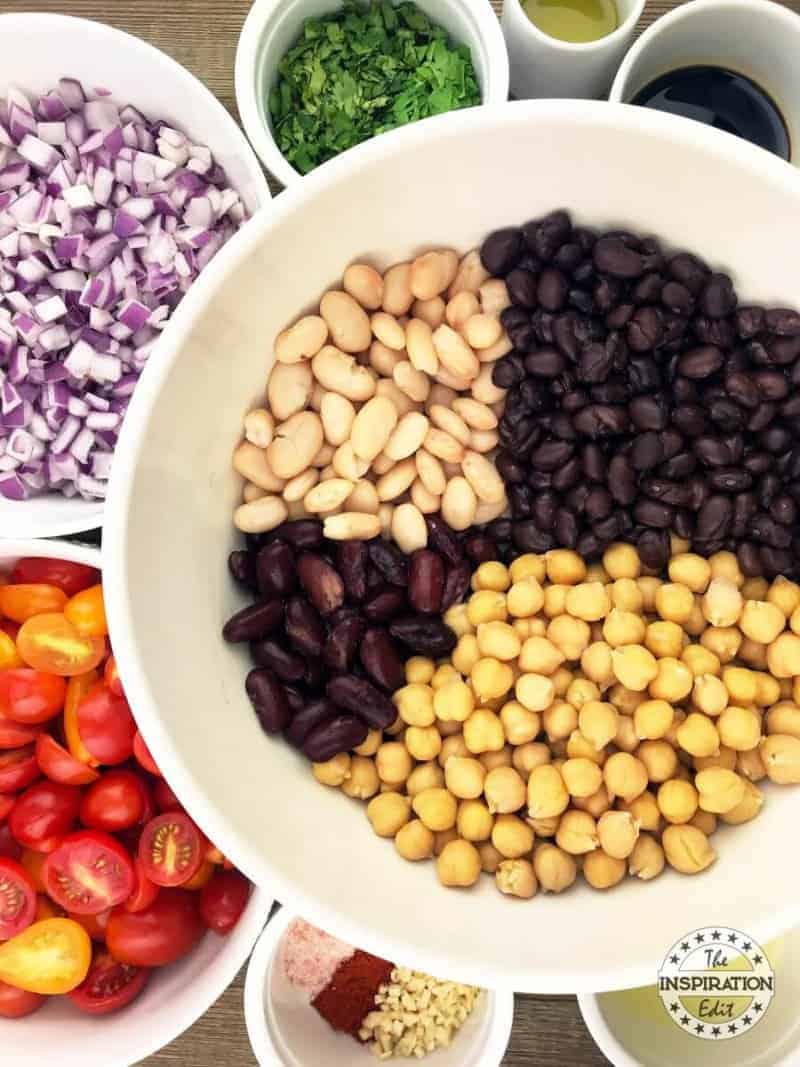 Makes 4 Servings – Weight Watchers Bean Salad
This recipe has 4 different types of beans, Kidney beans, black beans, great northern beans and garbanzo beans.
As well as being a great source of protein beans are a good source of fibre and are an excellent vegan and gluten-free superfood.
Beans contain vitamin K, folate, phosphorus, zinc, coper, manganese, choline and selenium. These are also full of Iron, Vitamin B-6 and magnesium.

Weight Watchers Four Bean Salad Ingredients
1 can

(15

oz.) Kidney Beans
1 can

(15

oz.) Black Beans
1 can

(15

oz.) Great Northern Beans
1 can

(15

oz.) Garbanzo Beans
3 cups Grape Tomatoes

(halved)

2 cups Red Onion

(diced)

2 tbsp Cilantro

(diced)

2 tbsp Parsley

(diced)

1 tbsp Garlic

(diced)

1/4 tsp Cayenne
1/2 tsp Salt
1/2 tsp Pepper
3 tbsp Balsamic Vinaigrette
2 tbsp Extra Virgin Olive Oil
3 tbsp Lemon Juice
How To Make Weight Watchers Four Bean Salad
Combine kidney, black, great northern and garbanzo beans in large bowl.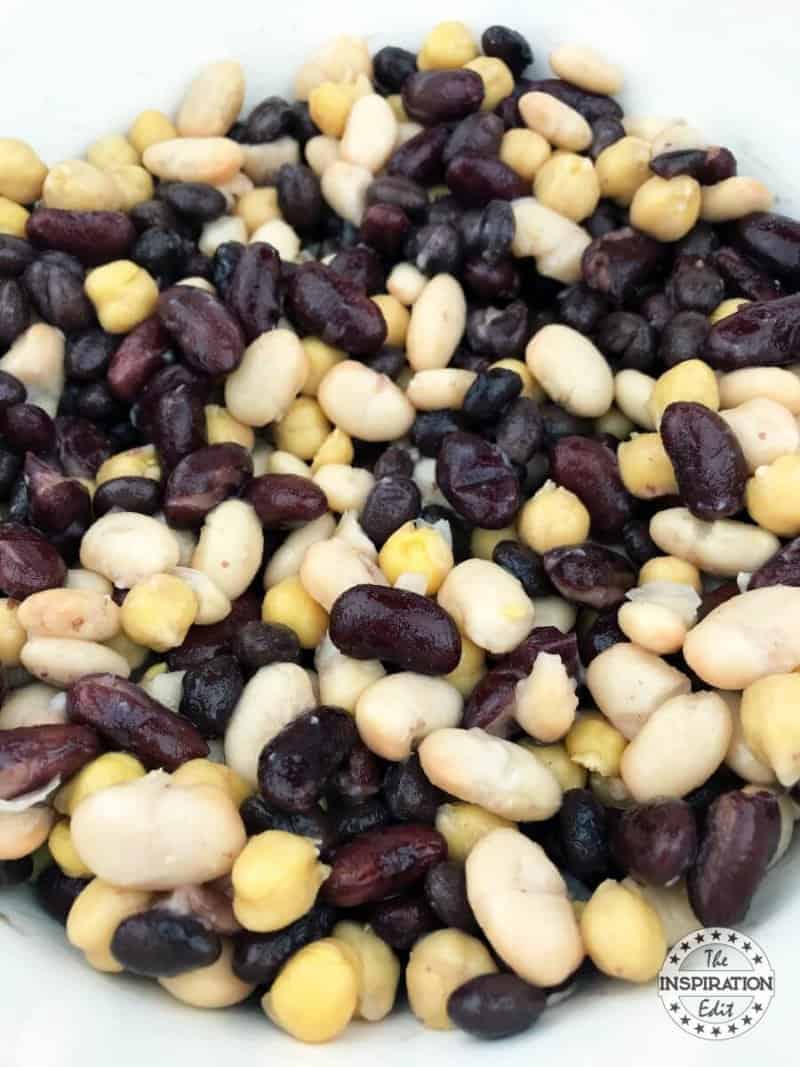 Stir in grape tomatoes and red onions.
Add cilantro, parsley, garlic, cayenne, salt, pepper, balsamic vinaigrette, extra virgin olive oil and lemon juice. Stir well.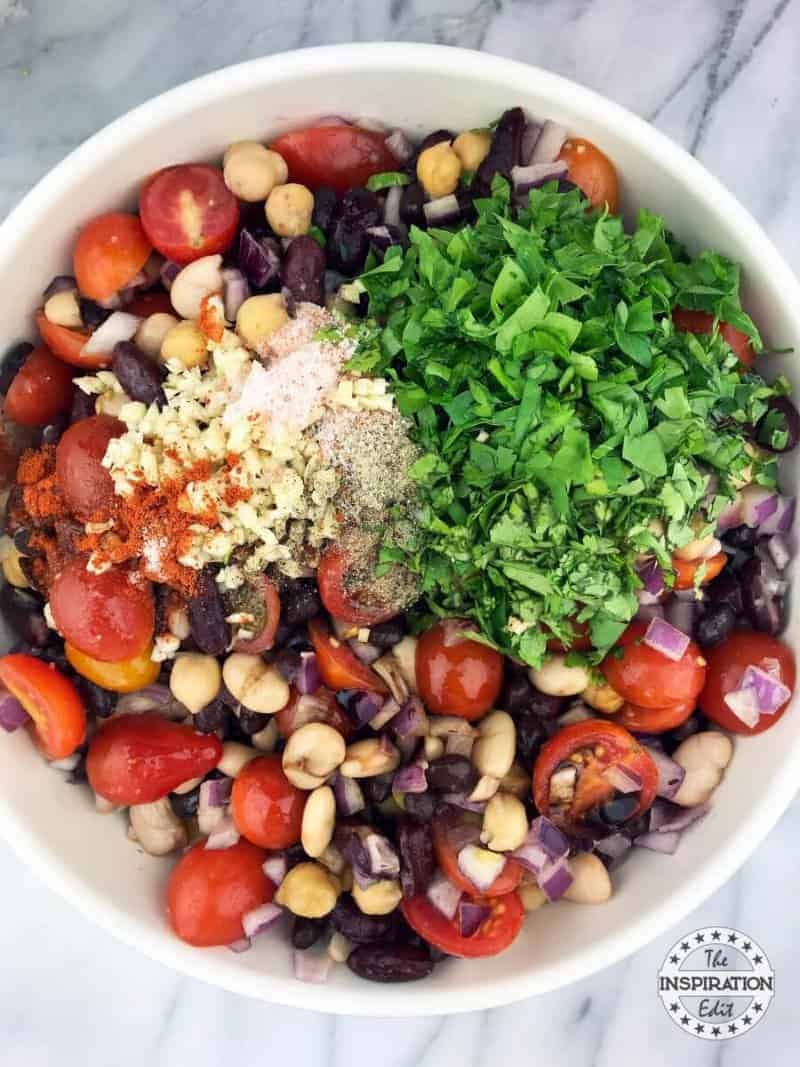 Garnish with cilantro and/or parsley.
Serve and enjoy!