Alphabet Dog Wash Free Phonics Printable
Today, I'm sharing with you this free Alphabet Dog Wash game for kids. The dog is dirty and needs grooming. Match the correct sponge to the correct dog in his bath and give the dog a wash.
How many can you match correctly? Use this game to learn the names and sounds of the alphabet. Alternatively use the game to teach basic literacy and extend a child's interest in pets or dogs in a way to help with learning and development.
Download your free printable today! – Also included a free version of Number Dog wash.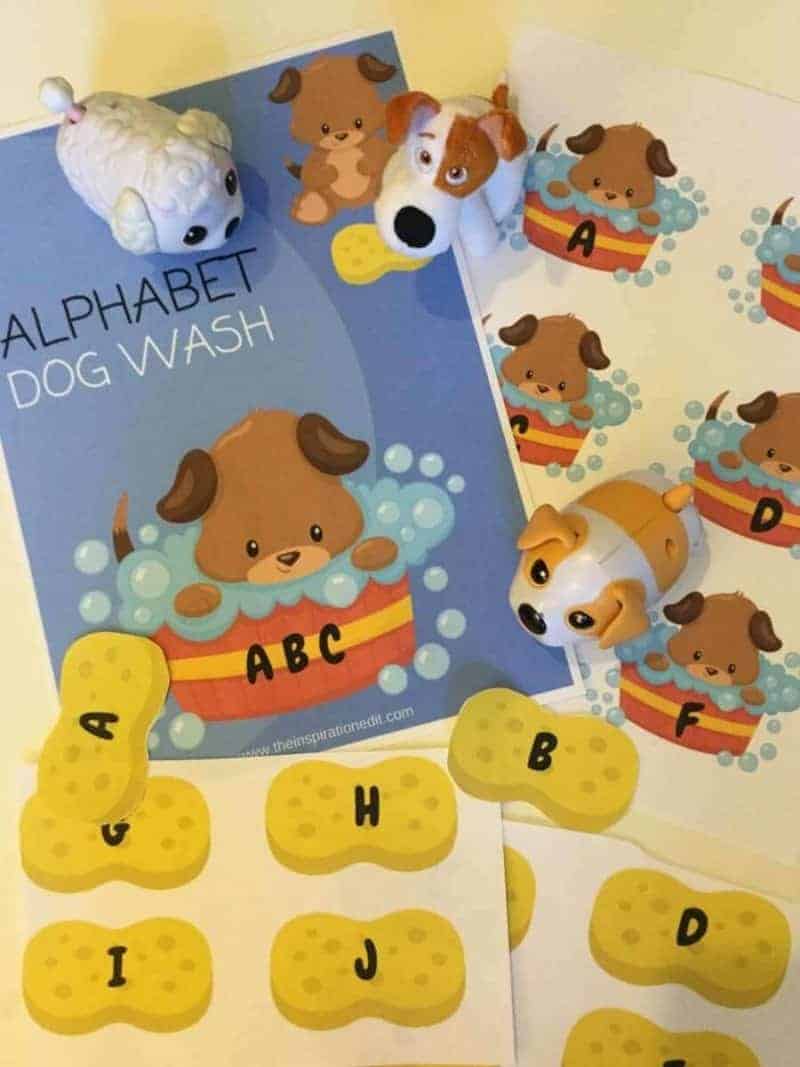 This is a free downloadable printable and you can cut out the cards and laminate to make them last longer.
I hope you enjoy this Alphabet game and find it super useful.
Angela x
PIN ME