Super Cute Luau Pineapple Cupcakes
These pineapple themed cupcakes are super cute and easy to make. If your attending a luau, looking for a fun summer cupcake treat or simple want a pineapple cupcake topper then your in the right place!
Pineapple cupcakes not only look super cute, they taste delicious and tasty. Whether you bake your own cupcakes or purchase ready made ones from the store, this fun pineapple cupcake decorating idea is one you'll not want to miss.
Enjoy this summer cupcake recipe and have a fabulous week!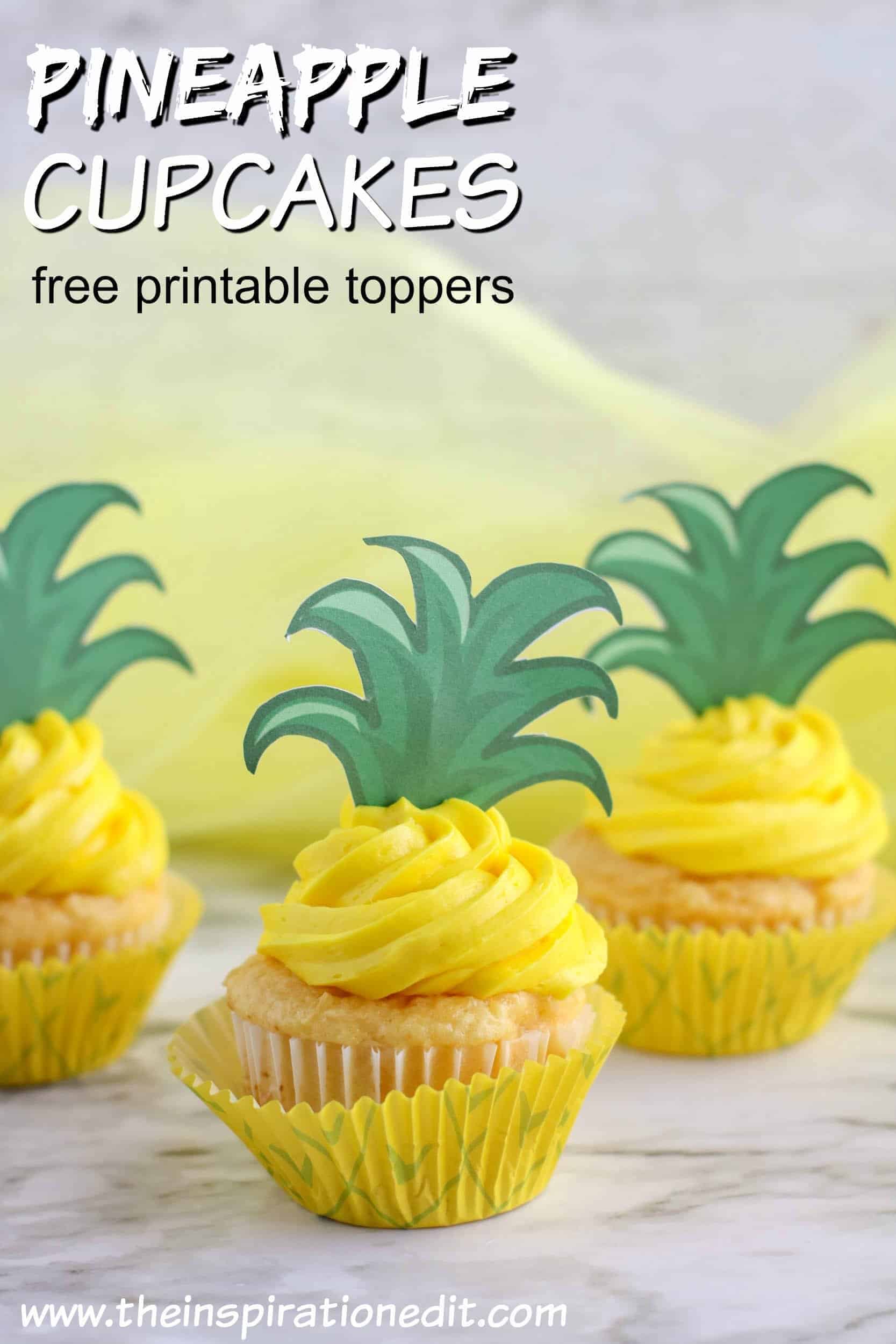 *I use affiliate links in this post. If you buy anything from my links I will earn a small commission*
What Is A Luau?
Have you ever been to a Hawaiian Luau party? If not you may be wondering what is a luau? A Luau is in simple terms an Hawaiian party or feast.
At a Hawaiian Luau you may find special food such as poi, Kalua, pig, poke, loom salmon, opine and haupia.
Along with Hawaiian food a Luau usually has fun entertainment, such as traditional Hawaiian music and hula dancing..
These super cute Pineapple Hawaiian themed cupcakes are an easy luau Hawaiian party food idea. Enjoy!
Ingredients Needed For Your Luau Cupcakes
1 boxed yellow cake mix

1 (20 ounce) can crushed pineapple in juice

2 to 3 cups vanilla frosting in yellow.

Pineapple top printable, printed on card stock

Toothpicks

Clear tape
You will also need:
How To Make Pineapple Cupcakes For Your Luau
Preheat oven to 350 degrees. Prepare a muffin tin with cupcake liners. Spritz with non-stick cooking spray. (This recipe makes approximately 16 cupcakes.)
Mix together the cake mix and crushed pineapple with juice. Divide evenly among cupcake liners. Bake for 18 to 20 minutes. Cool completely.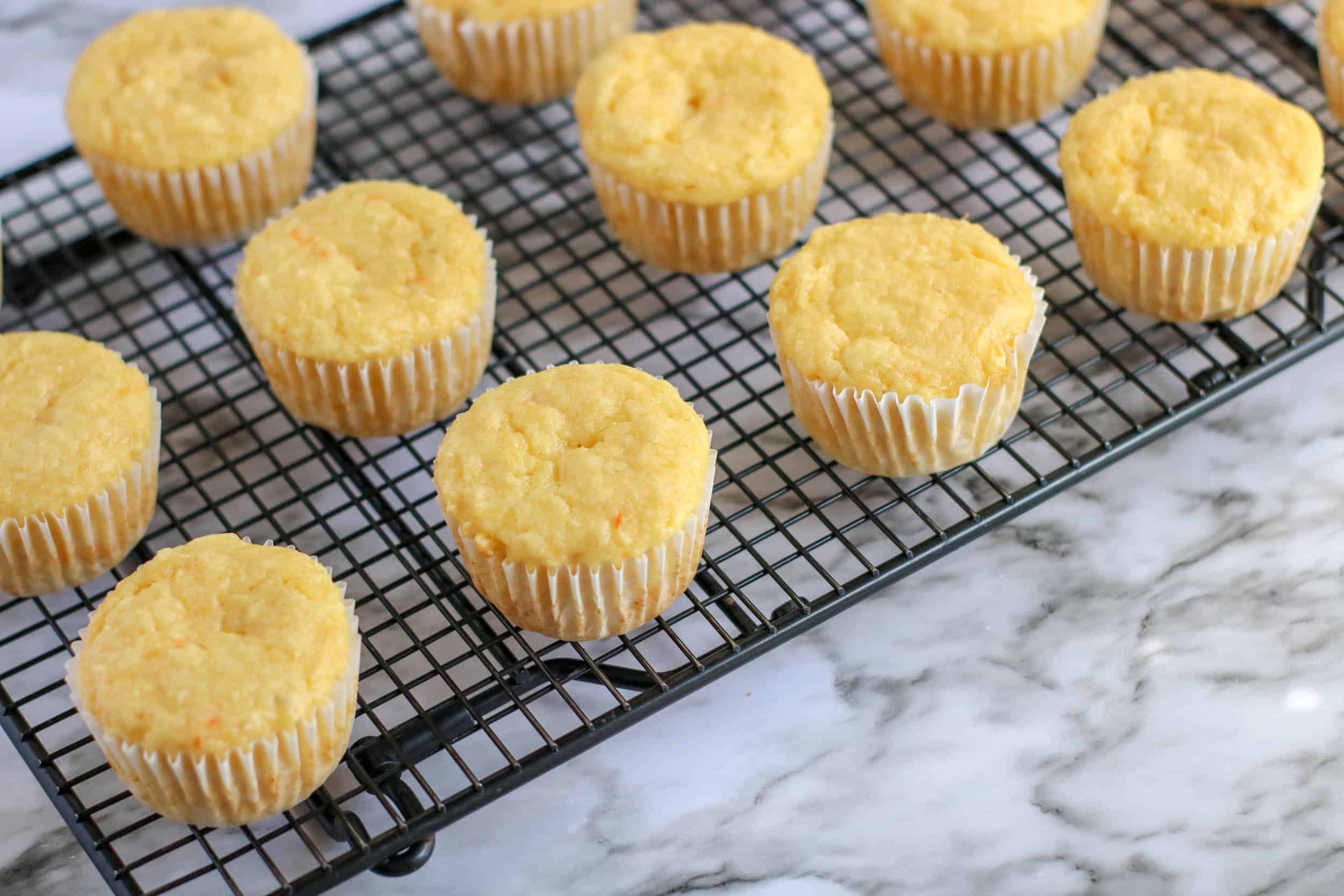 Pipe frosting over cupcake in a circular direction working from the center of the cupcake towards the outside and back to the center.
Attach each pineapple top to a toothpick using clear tape. Press into the cupcake.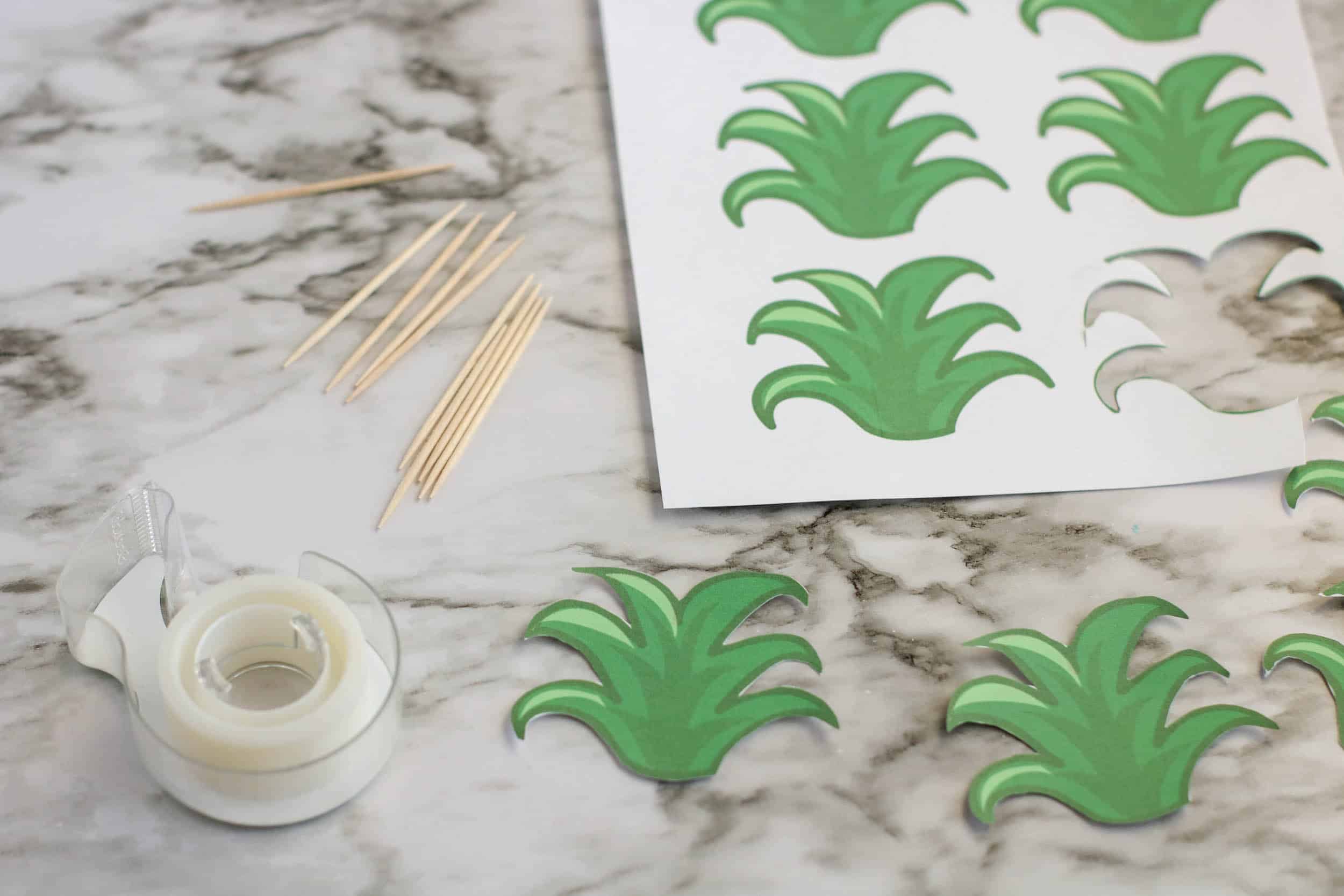 Alternatively, if you plan to serve immediately and printed on card stock, you can press the pineapple top directly into the cupcake.
Your cupcakes are now ready to serve!
Download Your Free Pineapple Cupcake Topper Printable Here.
You May Also Enjoy:
Please pin these fantastic pineapple themed cupcakes