Instant Pot Burn Notice.
It's safe to say that many families in the USA have at least one Instant Pot in their home. Most Instant Pots have helped make dinner much easier on the family. Well they sure do in my household! I use the Instant pot most days!
As you use the Instant Pot, you may see that there are some unique features. One of the features is the burn notice on the instant pot. What does the burn notice mean on the Instant Pot?
*This post contains affiliate links. I will make a small commission if your purchase from them*
Why does my Instant Pot say the word burn?
Interesting enough, some Instant Pots do say the word burn on them at certain time periods. This usually means that the Instant Pot is overheating.
The Instant Pot was designed to help people like you and I not burn our food in the IP. A high temperature of 284°F will make the IP detect this message.
What to do when you get an Instant Pot Burn Notice
You may notice at some point that the Instant Pot is trying to relate to you that your food is about to burn. This is a good thing! It doesn't mean your food is burnt. Once the IP reaches a certain temp, it's designed to display that message.
You need to turn it off right away and release the steam. Any further cooking and the food will burn inside the IP. This is why you should still pay close attention to your food cooking in the IP, even though it's easy to set it and forget it.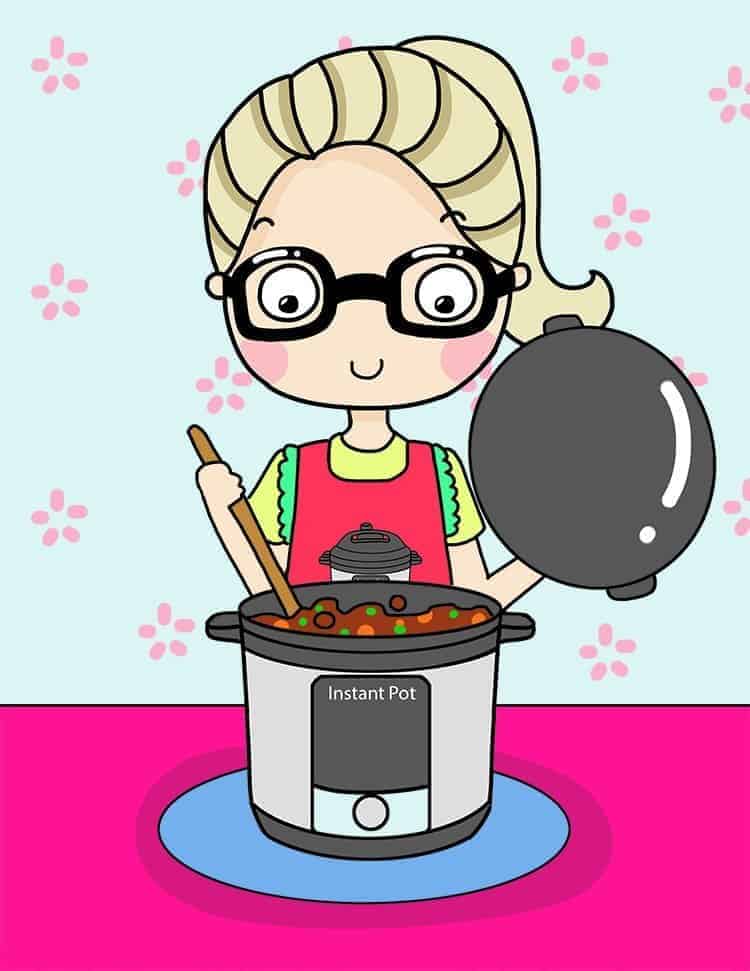 How to Keep the Instant Pot from Giving You the Burn Notice
First of all, the Instant Pot isn't just going to give you this notice for fun. There is usually something prompting this notice. I wanted to help keep your Instant Pot from giving you this burn notice in the future.
Make sure your sealing ring is in place

– The sealing ring is an important part of the IP, without it, the pot won't seal, which means your food won't cook. The IP might also get too hot (when the seal is bad) and give you a burn notice. The good news is that you can always buy a replacement ring for your Instant Pot.
Not enough liquid

– One thing is for sure, your IP needs to have enough liquid in it when you're cooking with it. Without enough liquid, the pot can become too hot and result in a burn notice.
Thick pasta in the IP

– Pasta is a tricky food item to cook in the IP, you have to be constantly watching. If you don't catch it in time, it can cause a burn notice because it cooks too fast and raises the temp in the pot, resulting in the burn notice.
I like to spray the Instant Pot before I use it, this helps keep food from sticking. Always make sure there is enough liquid and that you don't over stuff the pot.
Read and re-read the directions because even though you think you know everything about the Instant Pot, there is always something new to learn!
Have you seen our Beginners Guide To The Instant Pot?
Oh and one more thing, remember that the notice is to KEEP your food from burning. It doesn't mean it has burned! So, open up the Instant Pot, check on your food and hopefully it will be just fine.
Angela
Check out more Instant Pot posts here:
31 Easy Instant Pot Recipes For The Beginner
Instant Pot Vegetable Cheat Sheet
The Best Instant Pot Cheesecake Recipes
Instant Pot Chili With Ground Beef
Tasty Indian Instant Pot Recipes
Instant Pot Potato Recipes For The Family