Captain America Craft And Pencil Holder
Making a Captain America Craft could be super fun! In fact we have a super fun Avenger themed craft on The Inspiration Edit today, a captain America activity and Diy pencil holder idea. I'm sure you will love.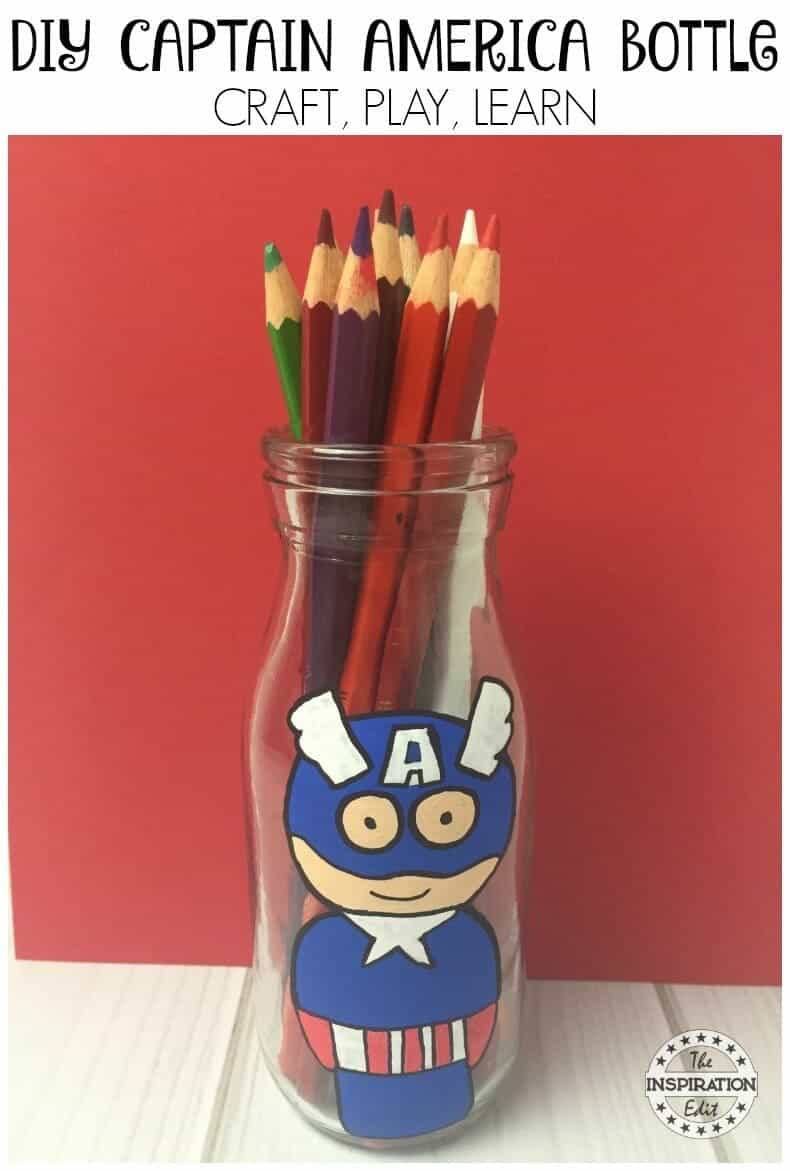 I really do enjoy painting and this is a tutorial I've created for painting Captain America onto a milk bottle.
With the avenger movies being super popular I know this will be a big hit and it can double up as a party gift, as a pencil holder or you could fill this Captain America bottle with sweets and take it to the movies.
The options are limitless. Enjoy the tutorial, it's pretty simple to follow.
*I use affiliate links in this post. If you buy anything from my links I will earn a small commission*
What You Will Need For This Captain America Craft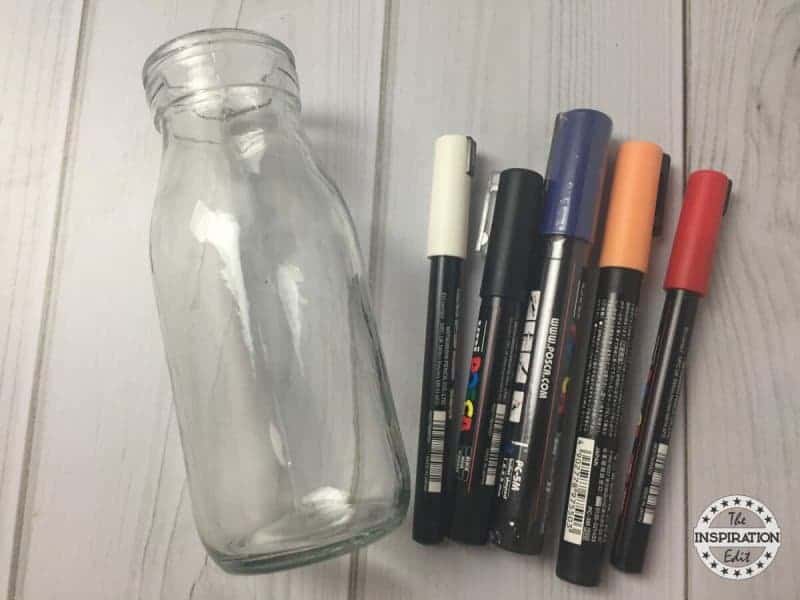 Let's Make This DIY Captain America Craft Idea
First you will need to use a thin white posca pen to draw the outline of Captain America. Don't worry if you make a mistake, you can quickly wipe if off before the paint drys. Be sure to add the letter A, and the star to Captain America's outfit.
Next use a peach posca pen to colour in Captain America's face. Use the red posca pen to paint lines on Captain America's belt. You can then use a blue posca pen to paint the body of Captain America, his legs and mask.
Once the colours are completed, use the black posca pen to outline detail, add eyes and draw lines. A thin pen works best but you can use a thicker posca pen if you like.

Your Captain America pen is now completed. I hope you find this tutorial fun and enjoy!
Related Hulk Products
Marvel Avengers Hulk Pillowtime Pal

The Incredible Hulk

Hulk Kids Cape and Mask Set

Marvel Little Boys' The Incredible Hulk T-Shirt, Red Heather, 5/6

World of Reading: Hulk This is Hulk

Related Products
Captain America: The First Avenger

Captain America

JDProvisions Captain America Blue Kids Cape and Mask Set

Captain America Vintage Army Enamel Mug Standard

Marvel Titan Hero Series Captain America

Please Pin Me