Spiderman Craft Pencil Holder Idea
A Spiderman craft can be a super cute idea for kids who are Spiderman fans. Maybe you are a fan of Marvel and Spiderman? If so you will love this Spiderman Milk bottle tutorial.
I have been busy making a whole set of fun Superhero bottles and am really excited to be sharing this post with you today. I really do hope you enjoy.
*I use affiliate links in this post. If you buy anything from my links I will earn a small commission*
What You Will Need For This Spiderman Craft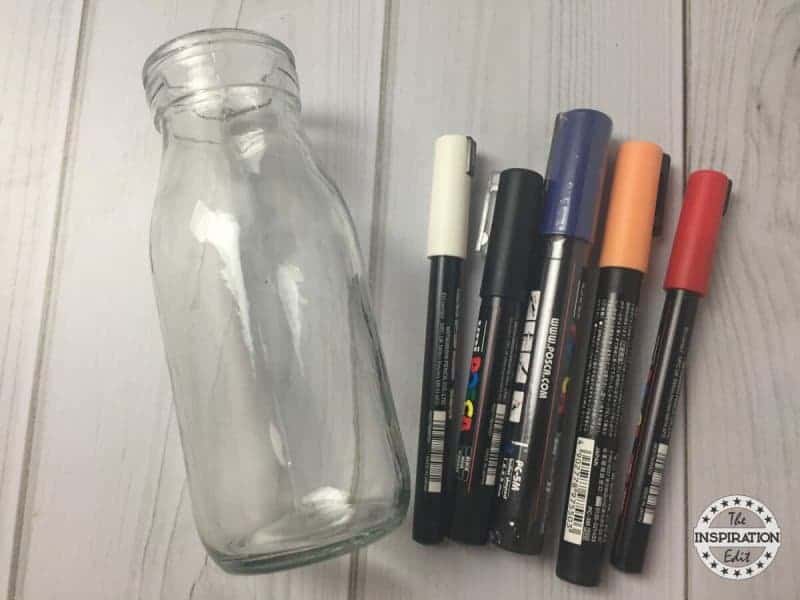 Uni-posca Paint Marker Pen – Medium Point – Set of 15 (PC-5M15C)

Mini Vintage Glass Milk Bottles with Cork 24 pieces for Favors, Parties

Let's Make This Spiderman Craft
Let's begin…..
Start by drawing the outline of your Spiderman character. Draw eyes using the white posca pen.
Colour spidermans legs blue and then begin to colour his body with the red posca pen.
Once your Spiderman is dry you can use a black posca pen to draw detailing, outline Spiderman and add a spider to his chest.
It's best to use a thin posca pen and go slowly as painting and drawing on glass can get a little tricky.
Your Spiderman is now complete. This is a fun activity that can be done by kids or adults and you can now add pencils, candy or anything you want to the bottle and give it as a gift.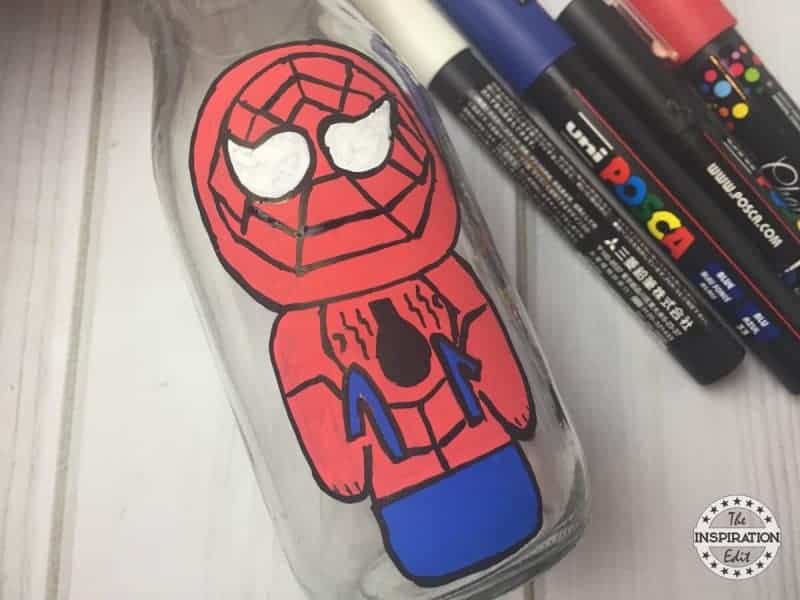 You may also want to cook the bottle in the oven which would allow you to use it for drinks, such as a Spiderman milkshake.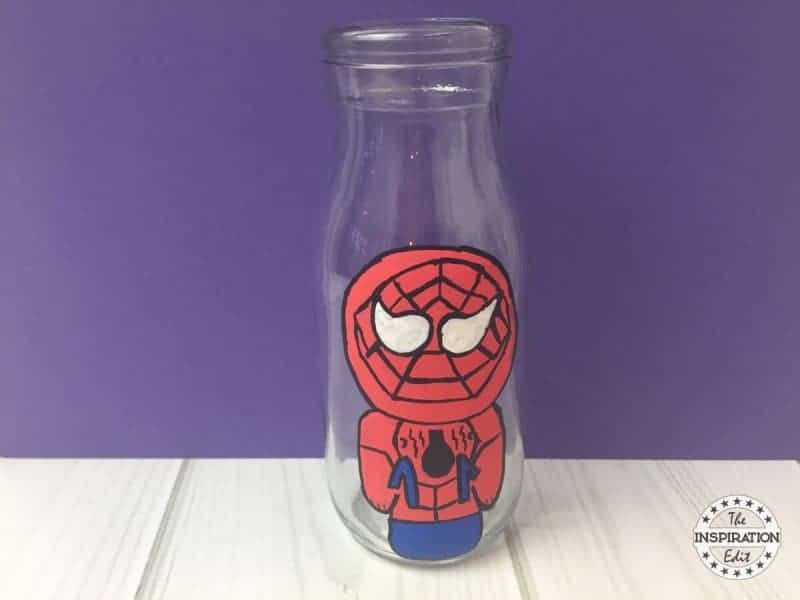 We are using our Spiderman craft to store my daughter's watercolour pencils.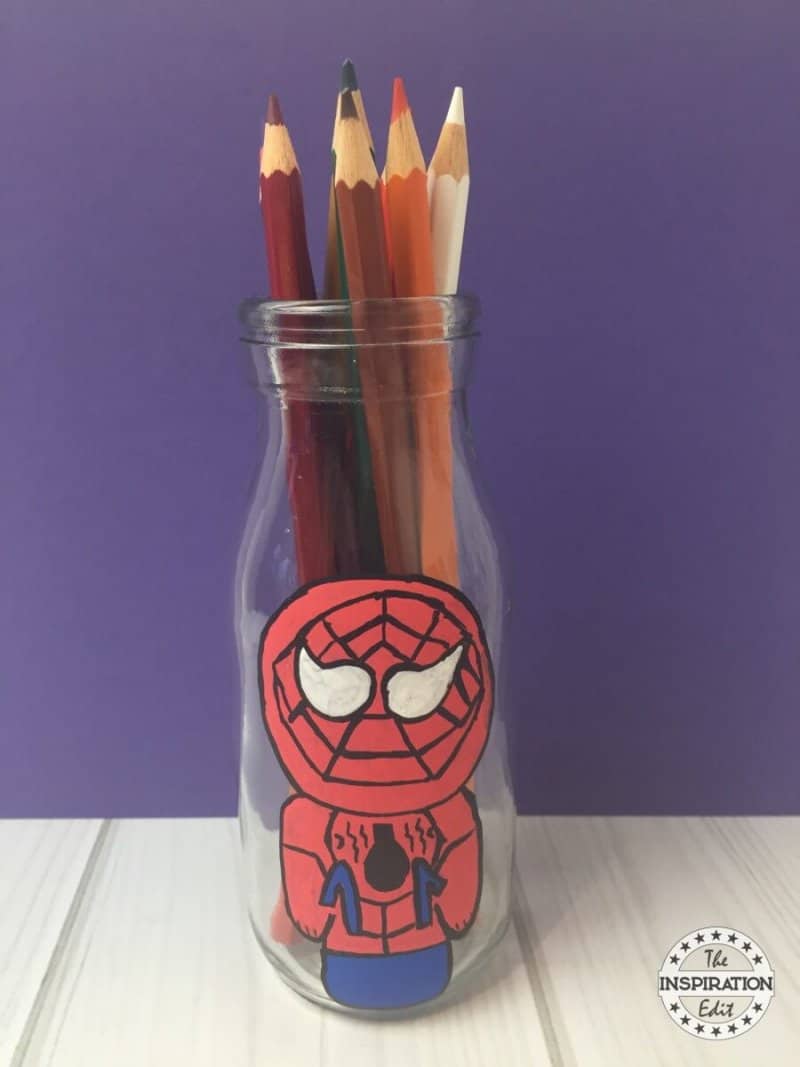 You may want to look up our other Avenger Milk Bottle Tutorials here!
Related Spiderman Products
Marvel Spider-Man Blast N' Go Racer Spider-Man with Cycle

Spider-Man

Marvel Spider-Man Hero FX Glove

Spider-Man Titan Hero Series Action Figure

Funko POP Marvel Spider-Man Homecoming Spider-Man New Suit Action Figure

Please Pin This Spiderman Craft Idea