Spaghetti Squash is a delicious and healthy recipe you will love.
Today I am sharing these fantastic Keto friendly Italian Spaghetti Squash Boats. It's a recipe my family love and one I'm sure you will enjoy cooking and eating.
This is one of my favourite spaghetti squash recipes and is super easy to prep and bake.
Roasted spaghetti squash is also a great low carb alternative to regular spaghetti and is a delight to eat. Enjoy!
Keto Friendly Roasted Spaghetti Squash Recipe
*I use affiliate links in this post. If you buy anything from my links I will earn a small commission*
The Benefits Of Squash
Squash is a great food to eat. Squash is high in Vitamins and minerals and is a serious nutritionally power packed vegetable.
Yellow Squash is rich in maganese a mineral which helps to boost bone strength and helps the body to process fats and carbohydrates.
Here are some of the top vitamins and minerals found in squash
Vitamin A
Vitamin B6
Vitamin C
Folate
Magnesium
Fiber
Riboflavin
Phosphorus
Potassium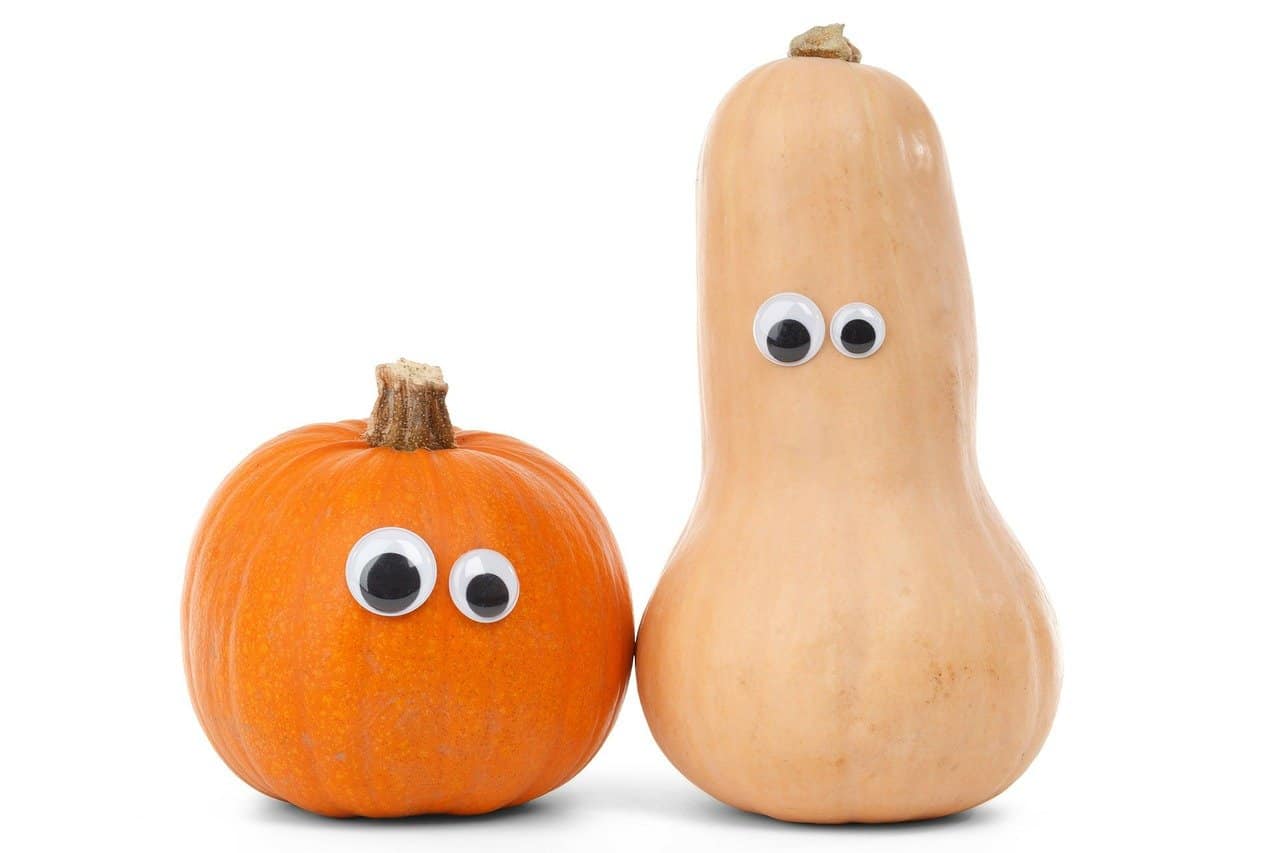 Ingredients For Baked Spaghetti Squash
1 large Spaghetti Squash
Butter
Garlic salt (I use Lawry's course ground with parsley)
Seasoned Pepper (Lawry's again)
1/2 pound of ground Sirloin
1/4 pound of Jimmy Dean Maple Sausage
1 large can of Del Monte stewed tomatoes
1 can of tomato paste
1 medium onion
1 clove of garlic
1/2 red bell pepper
1/2 green pepper
1 Tablespoon of Italian seasoning
1 teaspoon ground oregano
1 teaspoon sweet basil
1 Tablespoon Williams Spaghetti seasoning
1 Tablespoon brown sugar
How To Prepare Spaghetti Squash
Rinse the squash in cold water, and pat dry with paper towels.
With a sharp knife, cut the squash in half length wise, and with a spoon scoop out the seeds and place it in a baking dish, cut side up.
How To Bake Squash Spaghetti
Melt a teaspoon of butter in the microwave, and brush it on the inside of the Squash, and bake at 350 for 45 to 50 minutes, or until done.
Remove from oven, and cool.
When the Squash is cool enough to handle, take a fork and shred the inside until the strands appear like spaghetti.
Remove the noodle/strands, and place in a dish and set aside.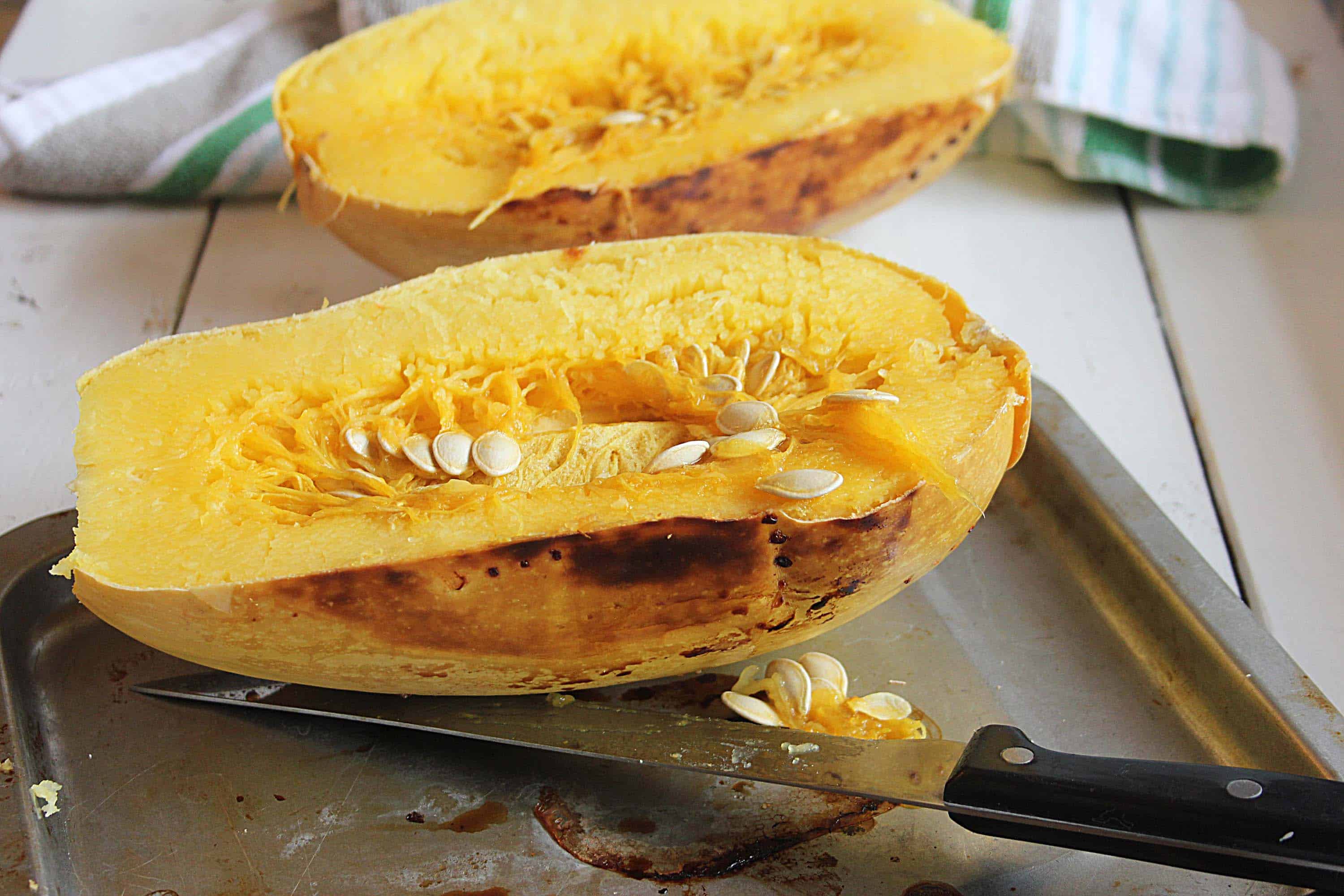 Filling:
Place the ground sirloin and the sausage in a large skillet, sprinkle with garlic salt and seasoned pepper, and cook until well done.
Drain grease from meat on paper towels and crumble the meat into a fine crumble. Leave on fresh paper towels to continue draining.
Chop onion, and place in skillet with a teaspoon of butter, and saute until onion is slightly browned.
Return meat to skillet, and mix in onion.
Add stewed tomatoes, and cut into bite size pieces.
Add tomato paste, and fill the can with water 2 times and add to skillet.
Press clove of garlic, and add to skillet.
Cut bell peppers into small pieces, and add to skillet.
Sprinkle Italian seasoning, oregano, sweet basil, Williams seasoning, and brown sugar into skillet, and stir well.
Continue to cook for 30 minutes on medium to medium low.
Add Squash strands to skillet, and mix altogether until blended.
Remove skillet from stove, and spoon mixture into Squash shells.
Top with Parmesan cheese, and bake for 30 minutes, or until cheese is browned and bubbly.
Remove from oven, cool slightly and serve with a small salad.
Please pin this tasty roasted spaghetti squash recipe