Weight Watchers Pasta Salad With Feta And Cilantro.
Today we have a fantastic weight watchers pasta salad with feta cheese and cilantro. This is a really tasty dish and full of goodness, vitamins and nutrition.
This feta pasta recipe is delicious and makes the everyday salad a little more exciting. With only 7 Weight Watchers points per serving this healthy pasta recipe is the perfect weight watchers freestyle lunch idea.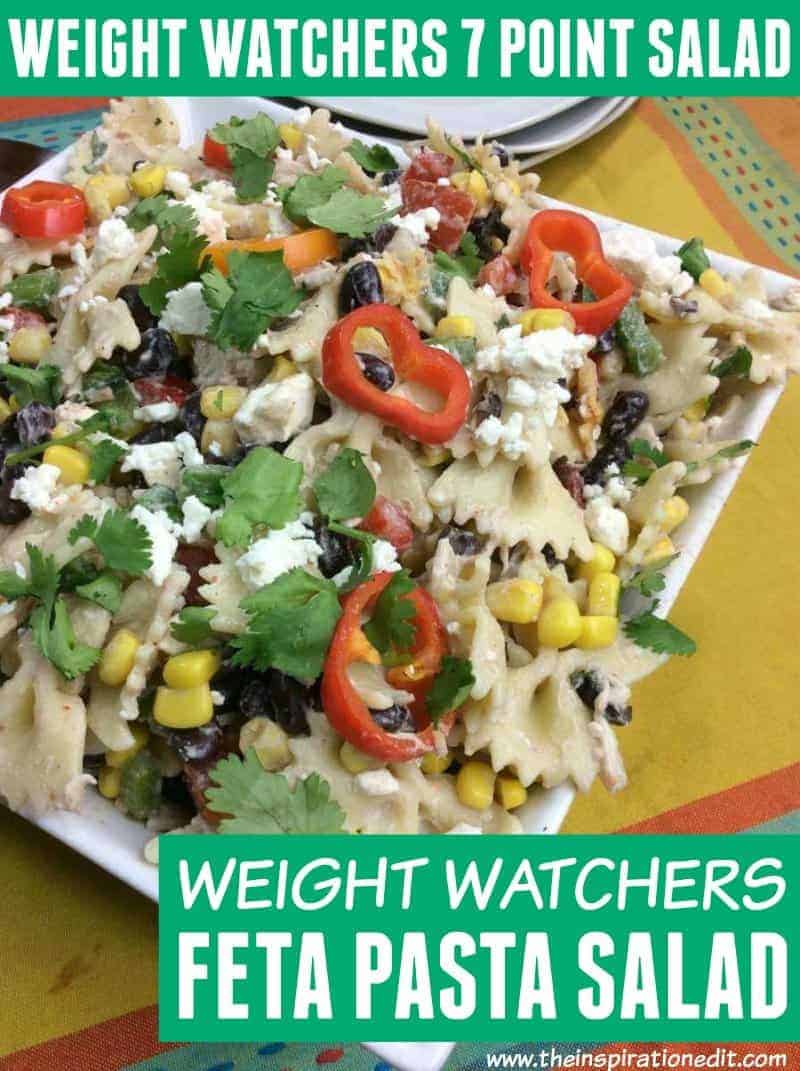 *I use affiliate links in this post. If you buy anything from my links I will earn a small commission*
Ingredients For Pasta Salad With Feta And Cilantro
Healthy Weight Watchers Pasta Ingredients
200g of bow tie pasta
200g of sweetcorn, drained
150g of black eyes beans, drained
1 green bell pepper, chopped
1 tomato, chopped
1/2 of a yellow onion, chopped
1/4 cup of cilantro, chopped
100g of Feta cheese
1 orange pepper for topping
1 red pepper for toppings
Healthy Salad Dressing Ingredients
1 cup plain greek non fat yogurt
1 tbsp lime juice
1/2 tsp honey
1/2 tsp cumin
1/2 tsp paprika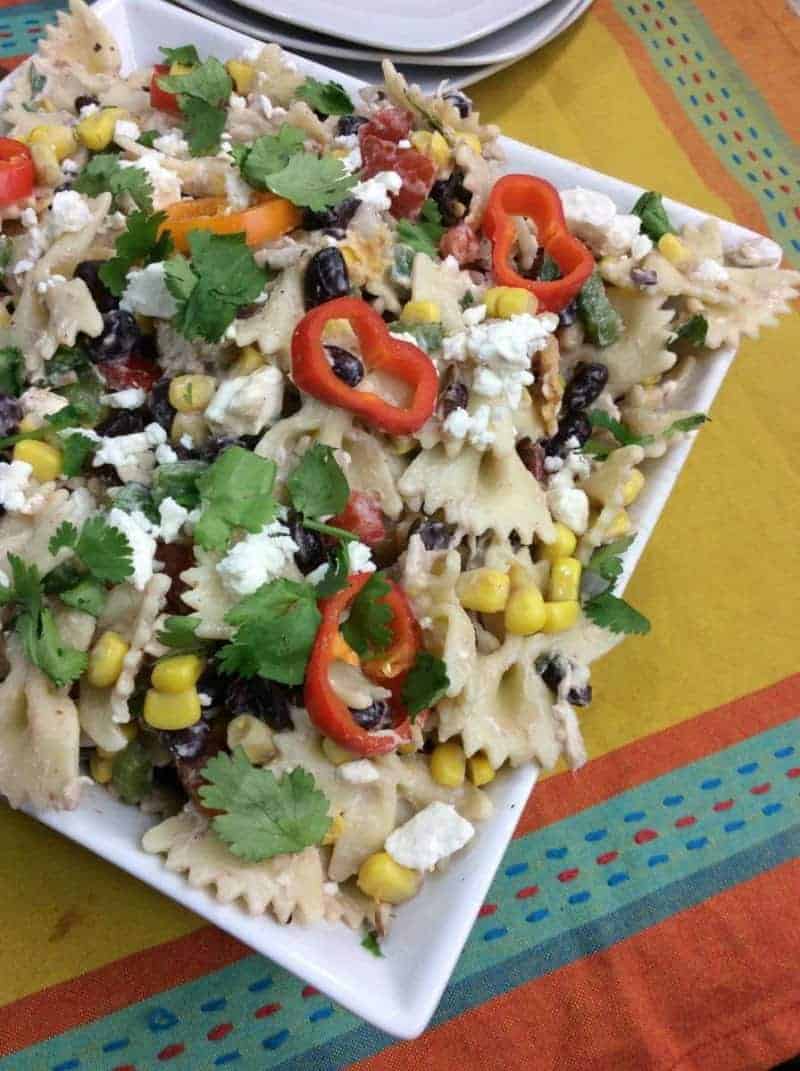 How To Make Weight Watchers Pasta with Feta Cheese
Pasta Salad With Feta Step One:
Fill your pot with water and bring to boil.
Once the water is boiling add your pasta bow ties and cook for around 20 minutes until soft.
Whilst cooking your pasta drain and measure out your sweetcorn and black beans. You can use frozen corn or canned corn, the weight watchers points are the same.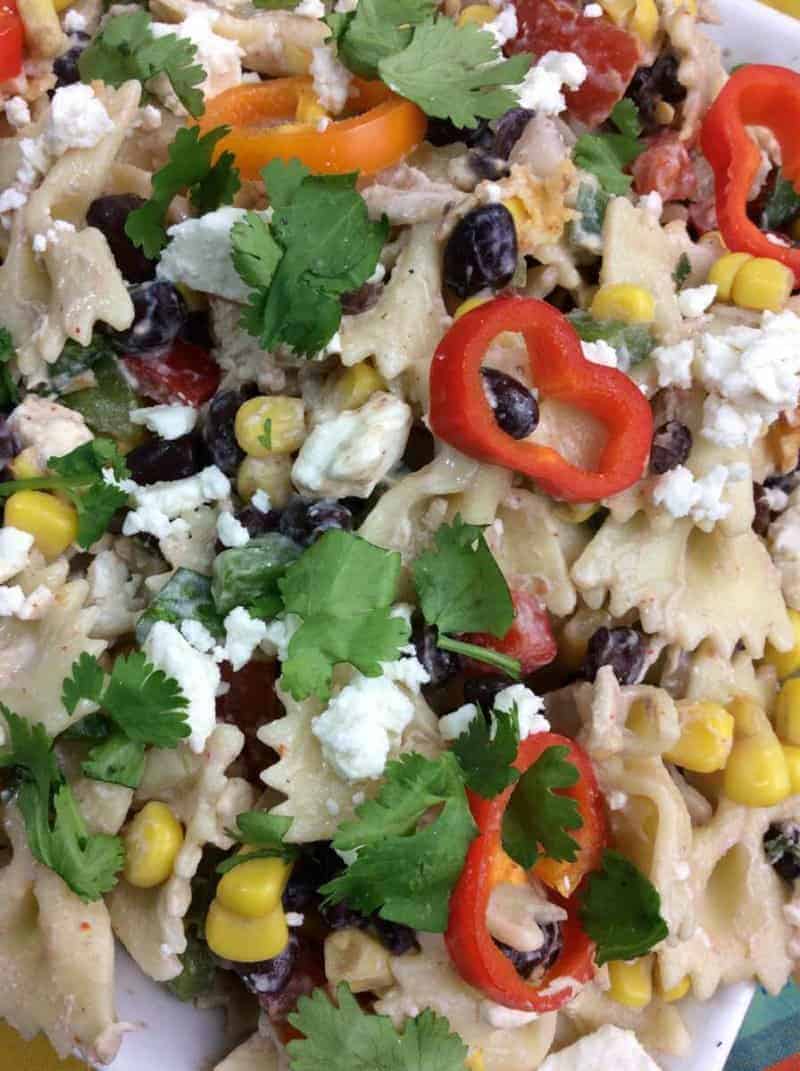 Chop your orange and green bell pepper, tomato, onion and cilantro and set aside.
Once the pasta is cooked, drain the water and add your pasta to a large mixing bowl.
Let the pasta cool for a few minutes, mixing occasionally so that the pasta doesn't become sticky and hard.
Once the bow tie pasta is cooled, add in your drained corn, black beans, green pepper, tomato, onion, cilantro.
Pasta Salad With Feta Step Two:
Now it's time to create your low point weight watchers salad dressing.
Mix the yoghurt, lime, honey, cumin and paprika in a bowl or salad dressing bottle. Stir or shake the dressing until the ingredients are well mixed.
Add the dressing to your pasta dish.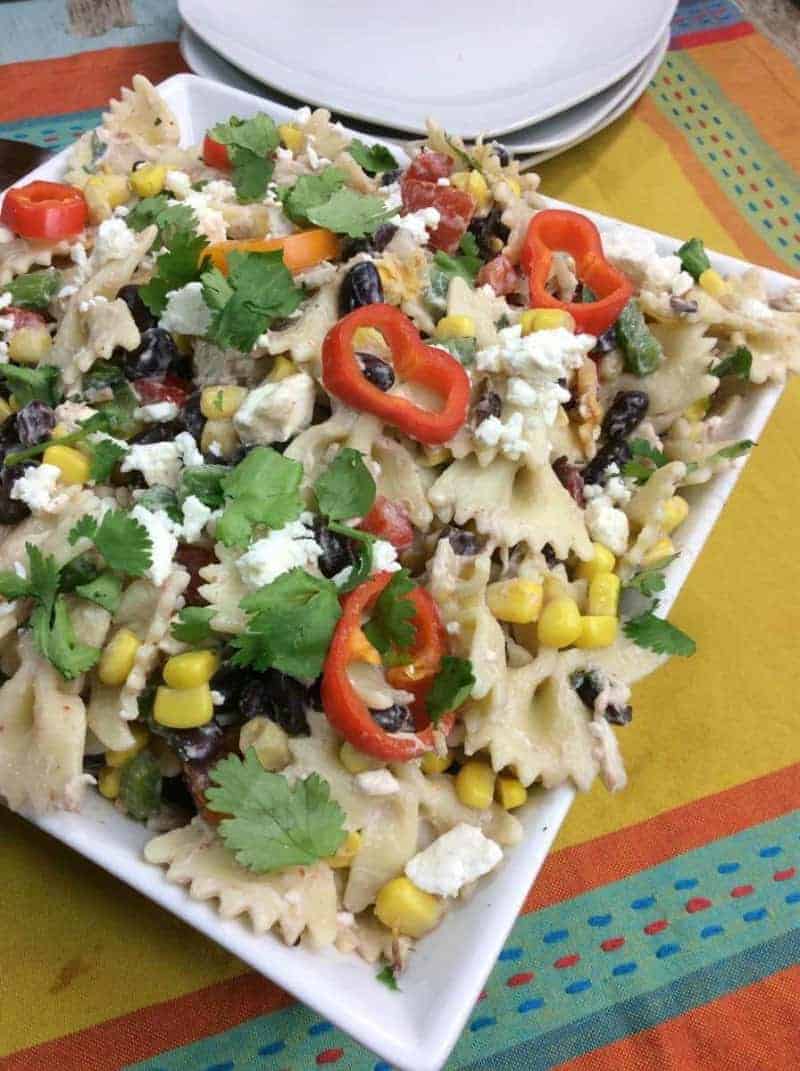 Pasta Salad With Feta Step Three:
Break up your Feta cheese and sprinkle over the top of your pasta, use a fork or salad spoons to mix the ingredients around in your bowl.
Your Weight Watchers healthy salad recipe is now complete. You can set this aside in the fridge or serve immediately. This could be a great salad lunch or be shared as a side dish with other food.
Enjoy.
This recipes serves 3 at 7 Weight Watchers points per serving.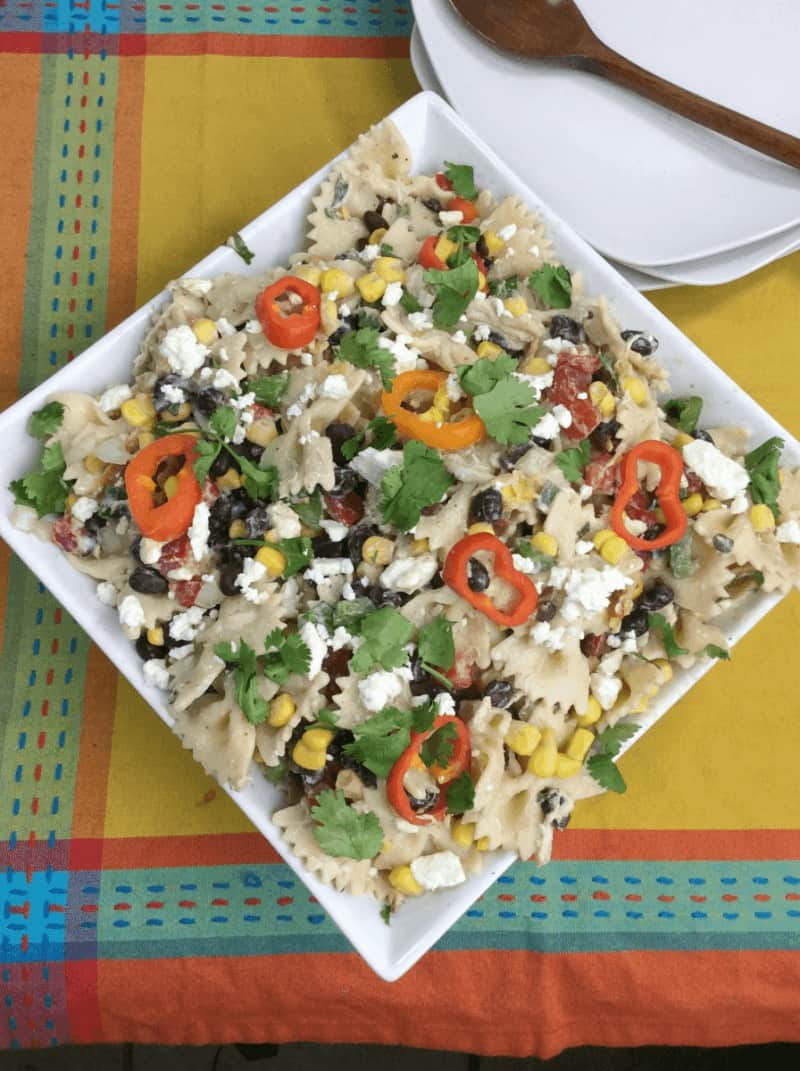 More Fantastic Healthy Pasta Recipes
Zalik Vegetable Chopper Slicer Dicer Cutter & Grater – 11 Interchangeable Stainless Steel Blades – Heavy Duty Multi Fruit Cheese & Onion Chopper Dicer Kitchen Cutter

Top Rated Zulay Premium Quality Metal Lemon Lime Squeezer – Manual Citrus Press Juicer

Bormioli Rocco Gelo Glass Storage Bowls with Red Lids, Set of 3