When Father And Daughter Love Star Wars.
At the time I met my husband I was acquainted with Star Wars. I had watched several episodes growing up and seen a Star wars movie with friends at the age of 18 but I never really knew much about Star Wars.
When Father And Daughter Love Star Wars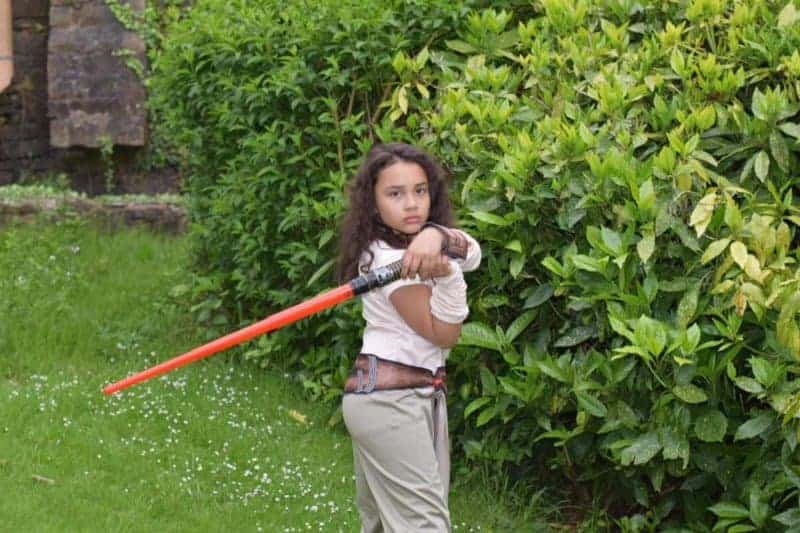 Then along came my husband John. He is the biggest Star Wars Geek I know and loves the movies, the characters and the merchandise.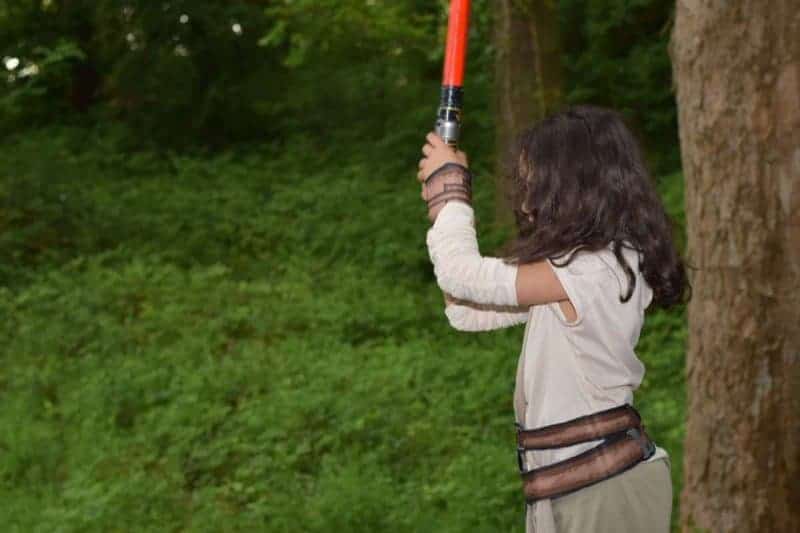 I honestly cannot recall how many times Star Wars has been played in our home. I am sure my husband watches at least one of the movies each week and I know feel I know a lot more than I used to.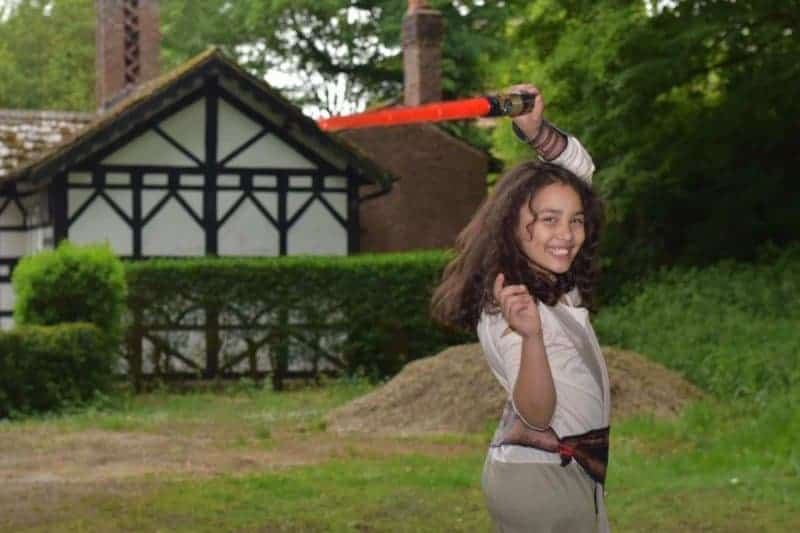 In fact my daughter has spent the past four years being surrounded by StarWars. John has star wars movies, books, memorabilia and Lego characters and I'm really not surprised that Sylvia naturally loves Star Wars too.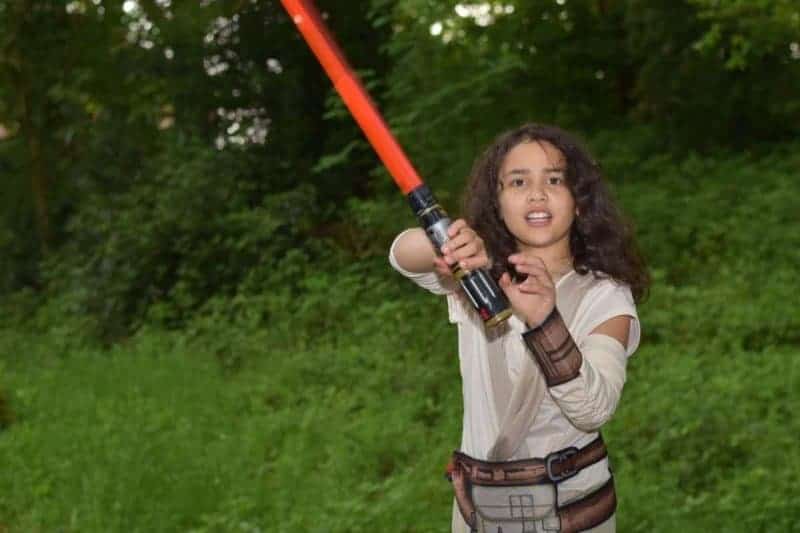 They say you can raise a child and I've often heard of nature versus nurture. Star Wars is certainly something Sylvia has been nurtured and taught to love.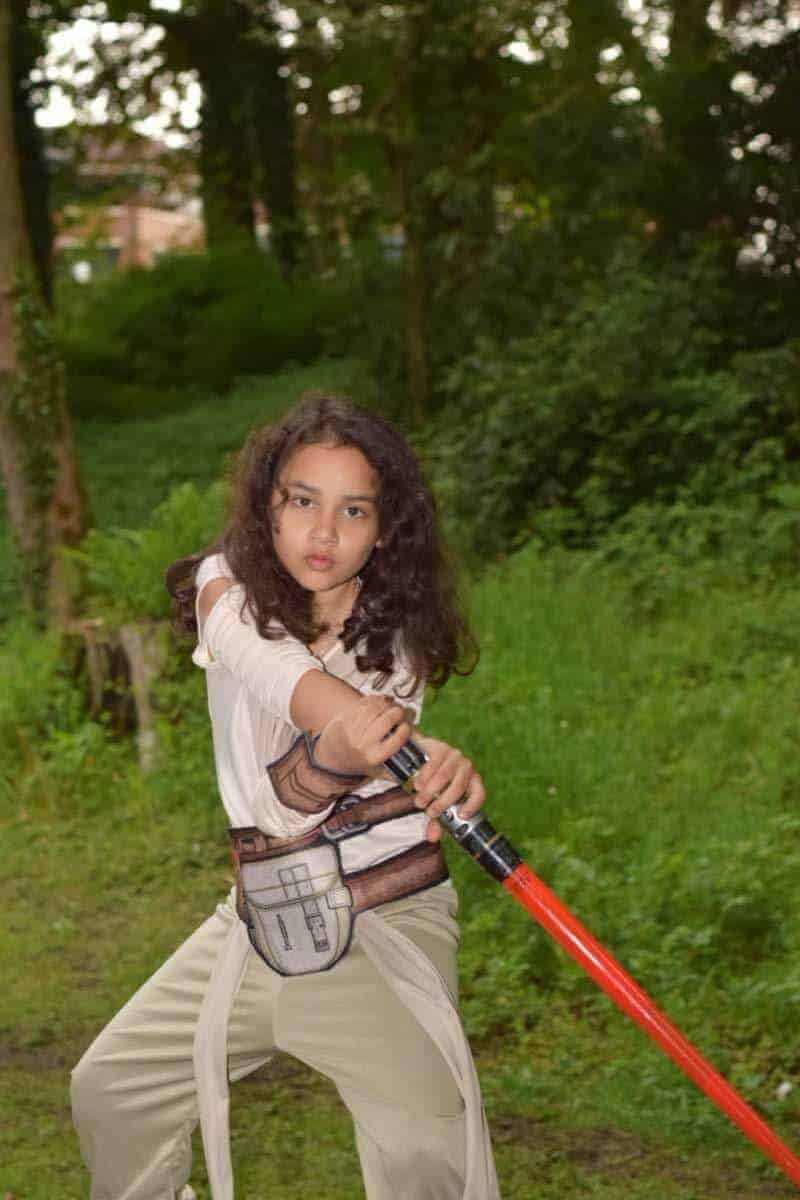 I really don't mind too much. In fact I encourage my daughter to share a passion with her dad. It's great to see them watching movies together and enjoying something fun. John is so excited about the up and coming film at the end of the year.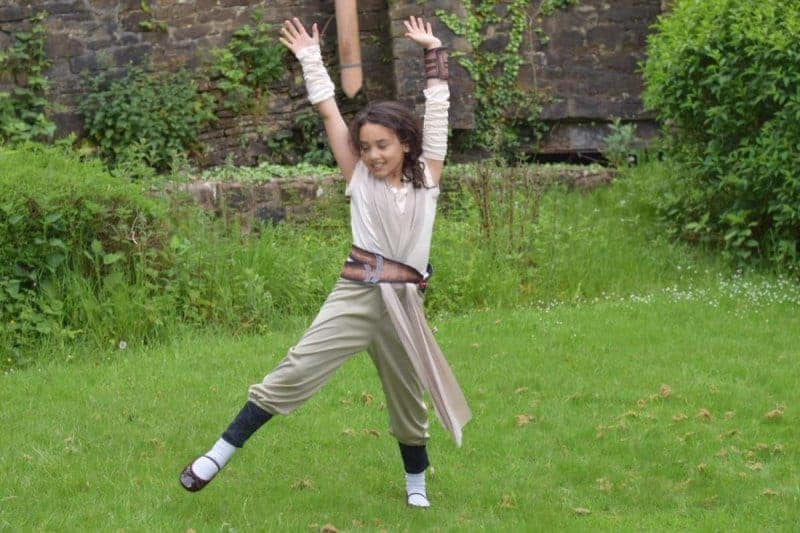 So in keeping with the Star Wars spirit we went out a few weeks ago and did a star wars themed photo shoot. We even got the dogs Yoda and Casper involved. Can you tell we love Star Wars? Our dog is named after Master Yoda.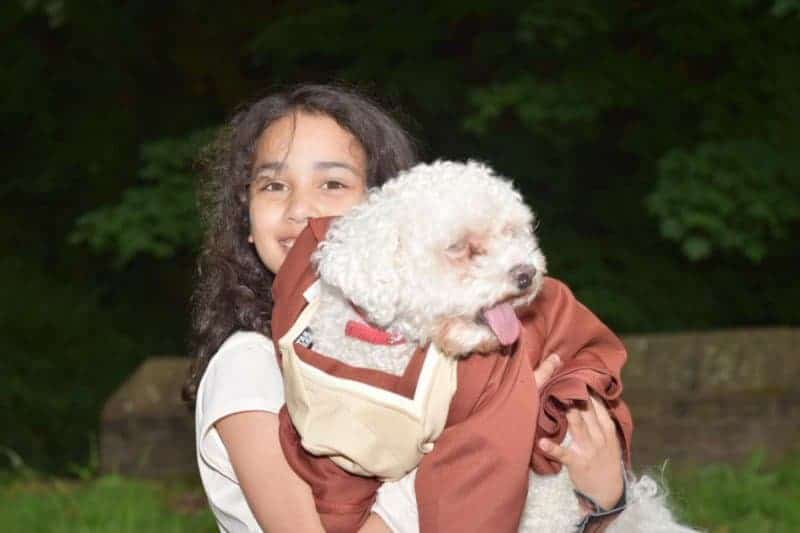 Well I worked with a fancy dress company several months ago and I was given a voucher to choose some costumes. I chose a star wars costume for Sylvia and a Star wars costume for Yoda. I put these away for my daughter's birthday in May and got them out last month. Yes we took the photos a while ago but I've not had a chance to share them up until now.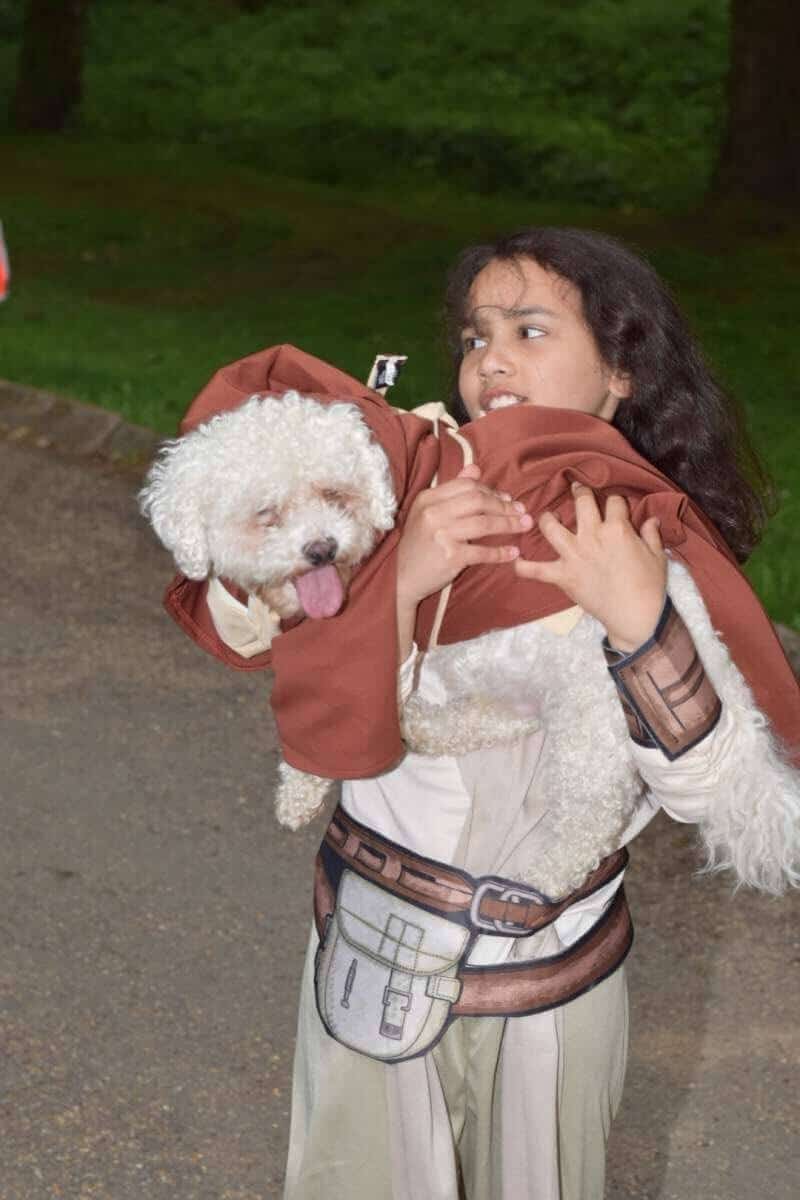 We were also sent a fabulous Star Wars Bladebuilders LightSaber system which is quite amazing. The set features a main lightsaber which has lights and sounds. It has two independently lit lightdaggers, expansion hilt, two elbow connectors, a dual connector an cross connector.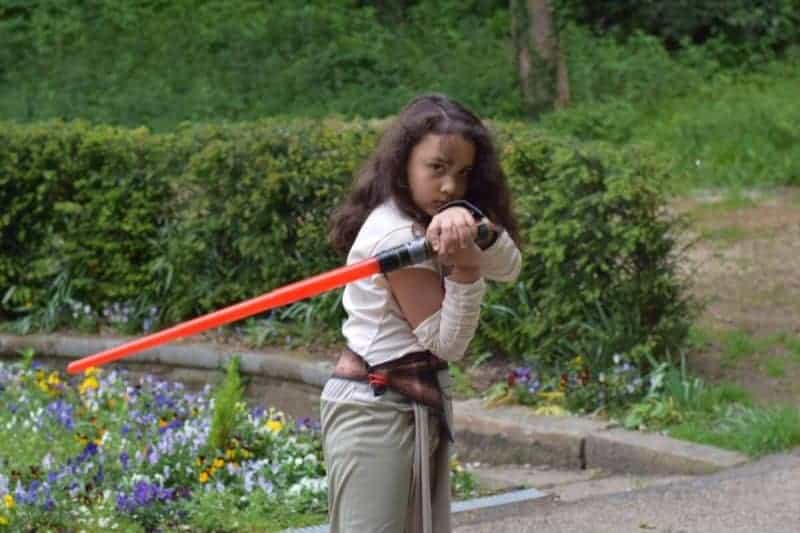 Sylvia loved her lightsaber and loved having her photos taken. My husband enjoyed this too and was having so much fun showing Sylvia the correct way to use a Light Saber. It was really fun to watch them having so much fun.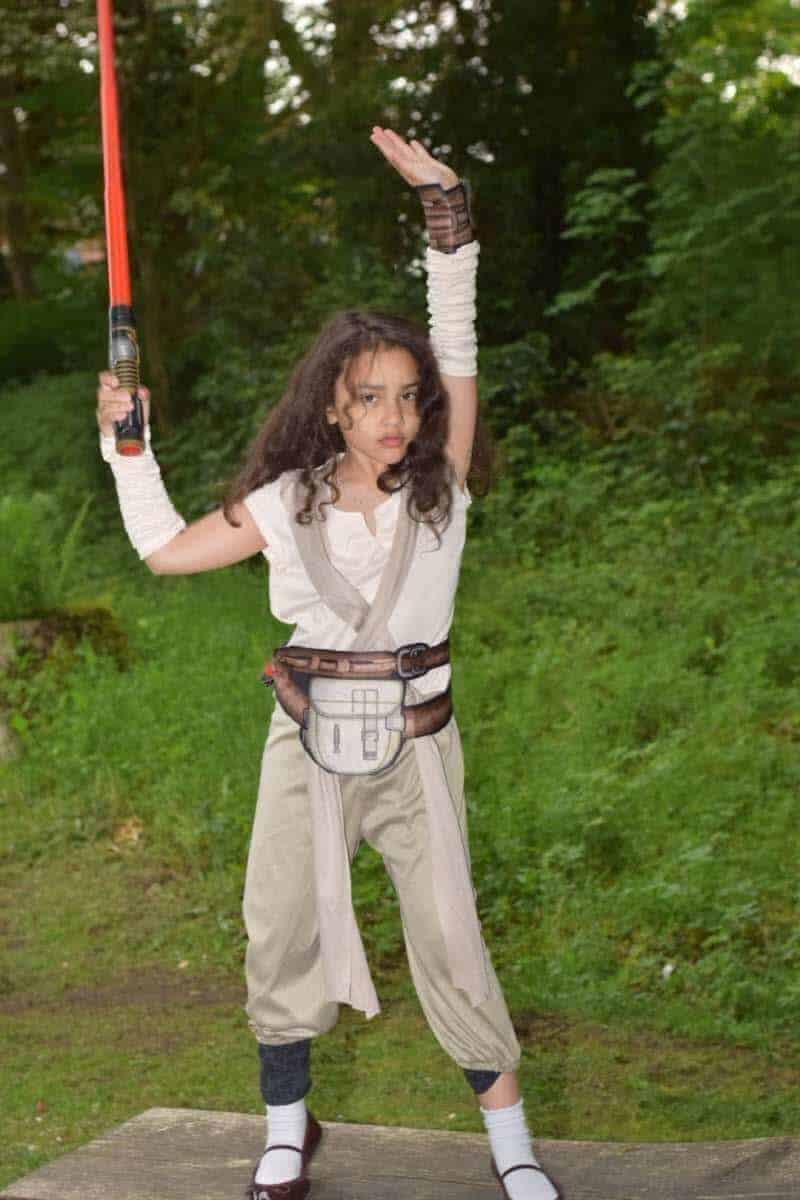 The light saber from hasbro looks like the ones which appear in the movies. It simulates classic lights and sounds and is highly customisable with accessories.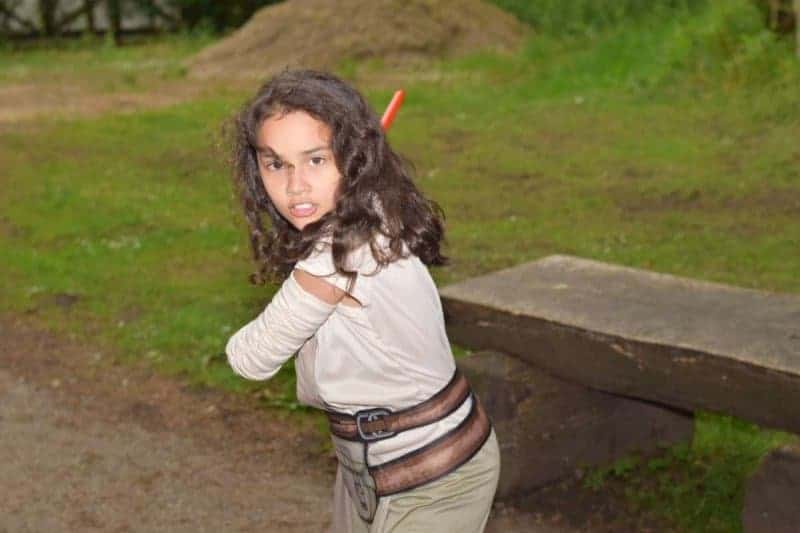 My daughter and husband had so much fun playing with their new lightsaber, (I say their) because my hubby is kind of sharing it with my daughter. They sure had fun and this was a fun item to review given how much my family love Star Wars.
*We were sent the lightsaber with the option to review.
*I use affiliate links in this post. If you buy anything from my links I will earn a small commission*
Related Products
Rubie's Star Wars: The Force Awakens Child's Rey Costume, Large

Rubie's Star Wars Child's Darth Vader Costume, Medium

Rubies Star Wars Rebels Imperial Stormtrooper Costume, Child Small

Rubies Costume Star Wars Clone Wars Obi-Wan Kenobi Light Saber Costume Accessory