A dog puppet made from a paper bag is not on a easy craft idea for preschool kids, it's super fun and simple to make. If you're looking for fun paper bag craft ideas then your in for a treat. Here is a dog craft activity you and the kids can enjoy.
Super Cute Paper Bag Dog Puppet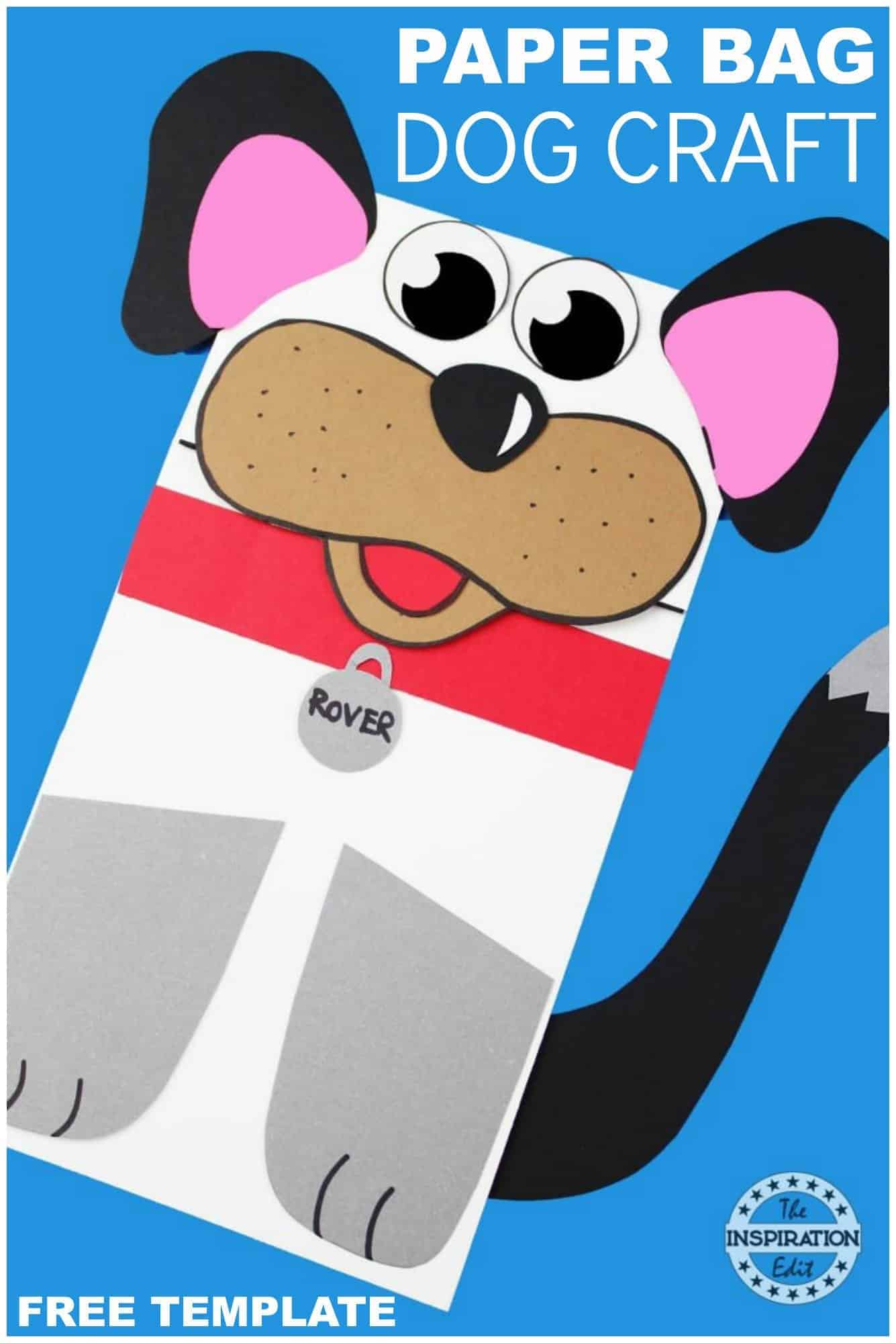 *I use affiliate links in this post. If you buy anything from my links I will earn a small commission*
What You Will Will Need For Your Dog Puppet
Cardstock or Construction Paper
Paper Bags
Glue
Scissors
Black Marker

How To Make A Dog Puppet
Pacon Card Stock, 8 1/2 inches by 11 inches, Colorful Assortment, 250 Sheets (101199)
Black Paper Party Favor Bags, 12ct
E6000 230010 Craft Adhesive, 3.7 Fluid Ounces
Download and print out the dog puppet template.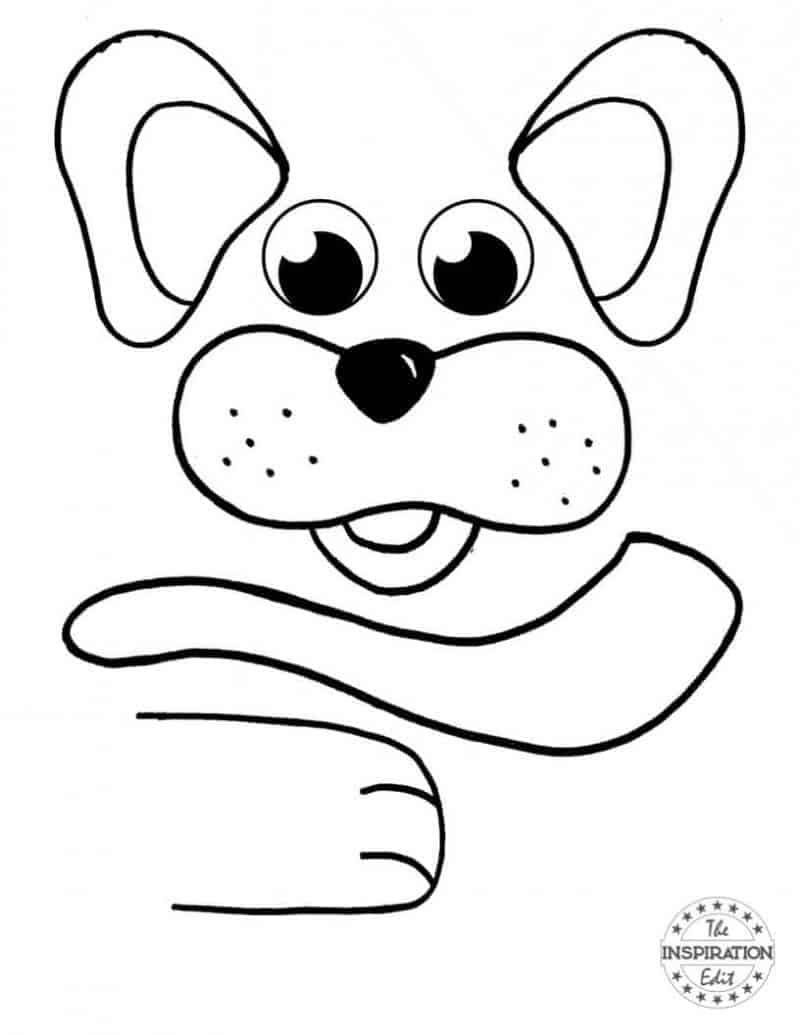 Cut the dog puppet template out.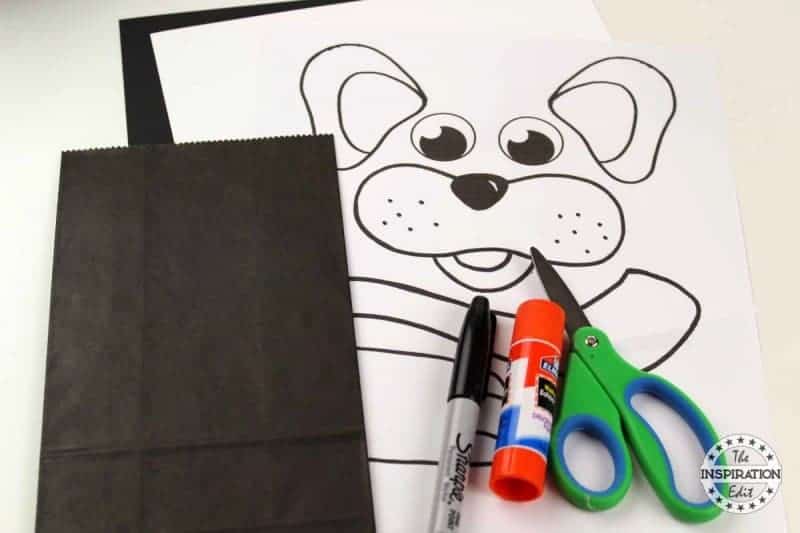 Cut large squares of cardstock or construction paper and glue onto the paper bag.
You want to glue on the side that the square bottom flaps up.
Trace the template onto cardstock and cut out. (refer to the photos)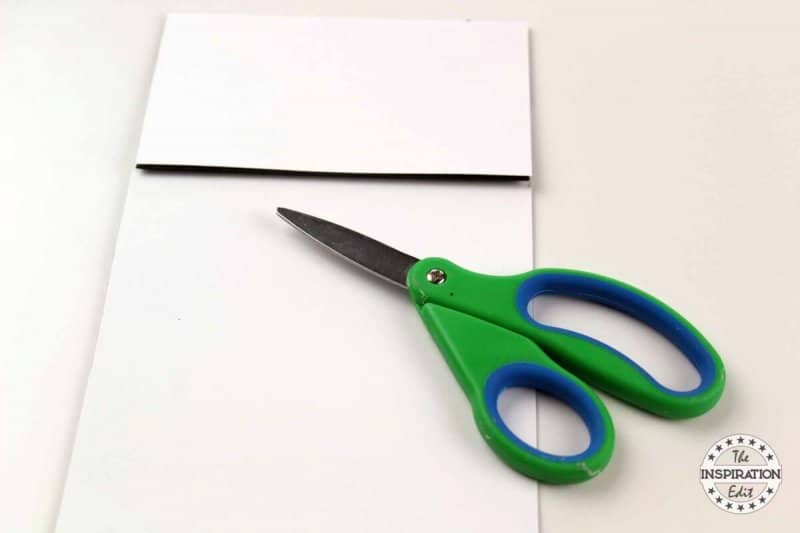 Cut a tiny bit of white paper and glue it onto the dog's nose.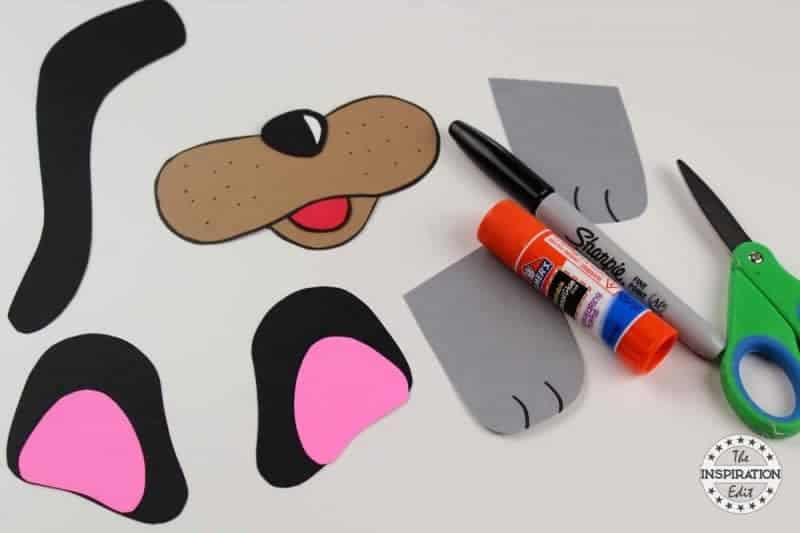 Cut a red mouth from cardstock and glue onto the dog's muzzle. Use a black marker to add detail to the dog's muzzle and paws.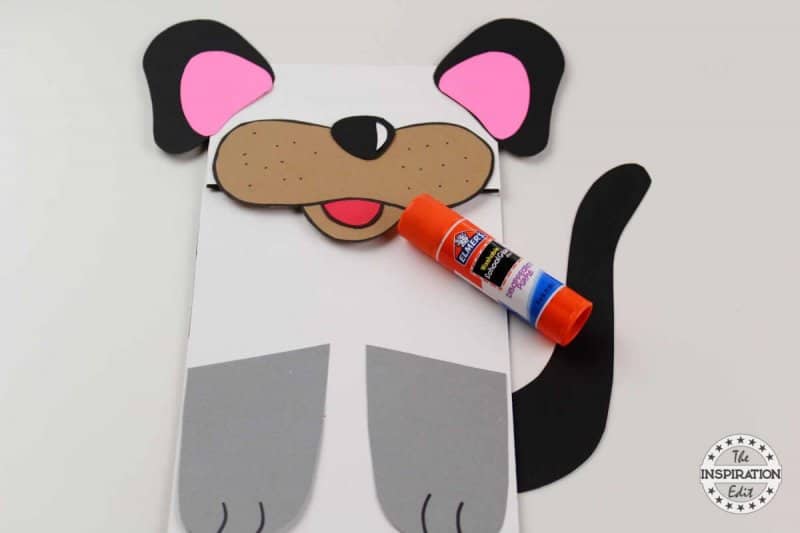 Glue the ears together. Glue the tail onto the back of the paper bag.
Glue the dog ears onto the top of the paper bag.
Glue the muzzle at the bottom of the flap.
Glue the paws towards the bottom of the paper bag.
Cut out the eyes and glue above the muzzle.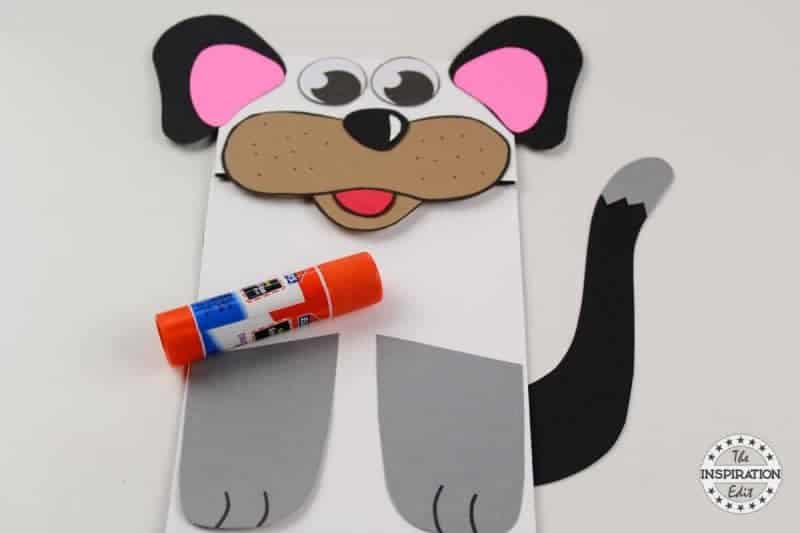 Cut a piece of paper into a zig zag and then glue on top of the dog's tail.
Trim off excess paper. Cut a small silver or grey circle.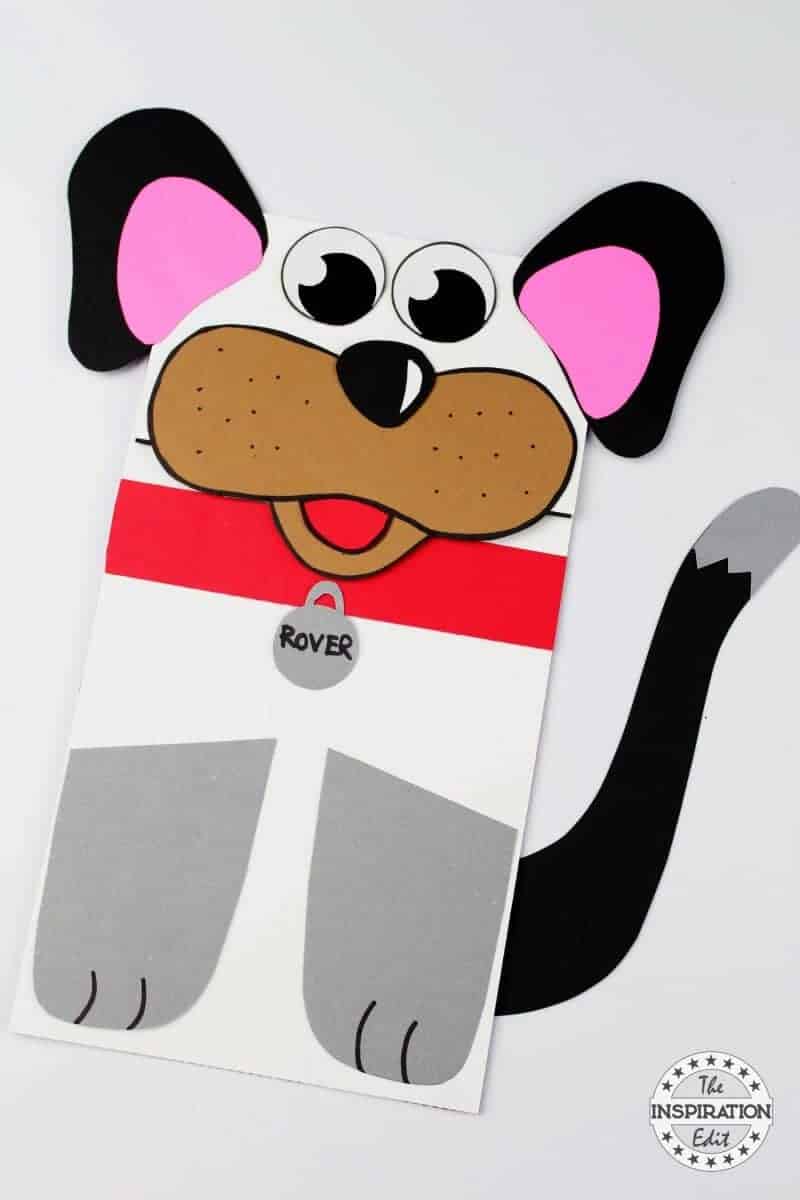 Cut a smaller circle and cut out the inside.
Glue the pieces together.
Use a black marker to write a dog's name onto the tag.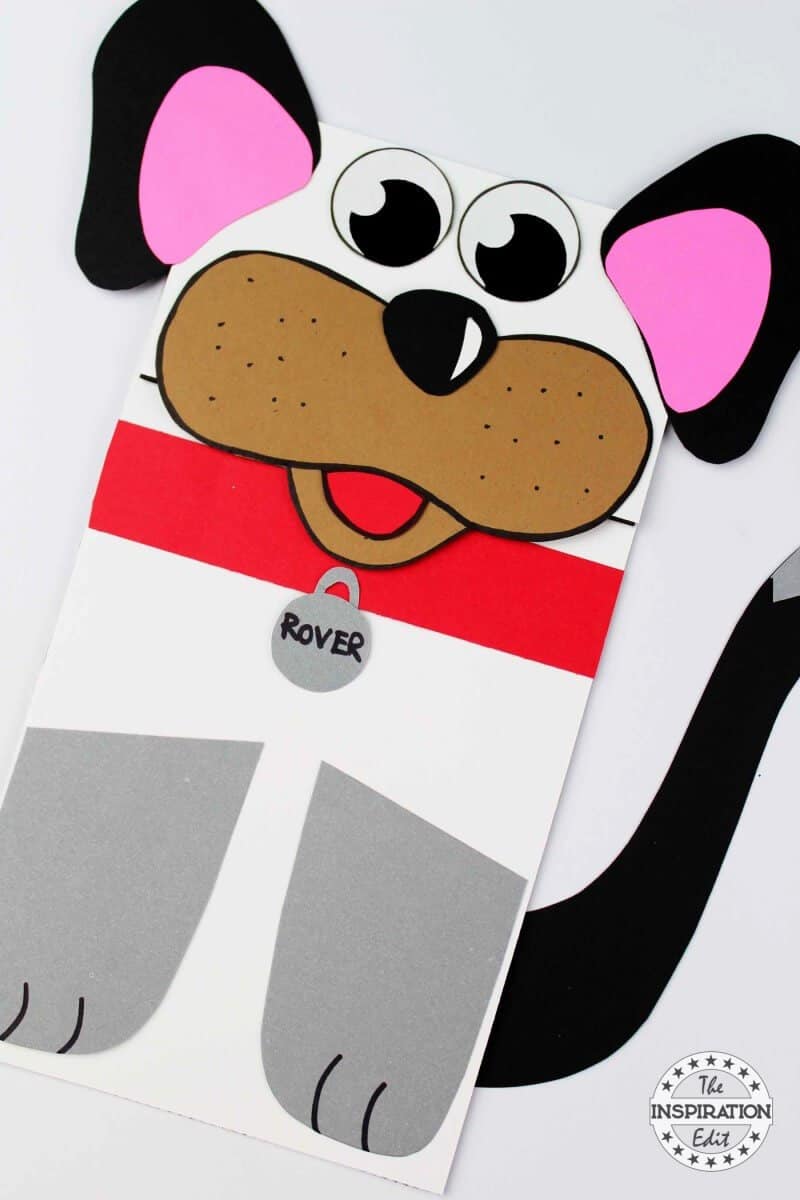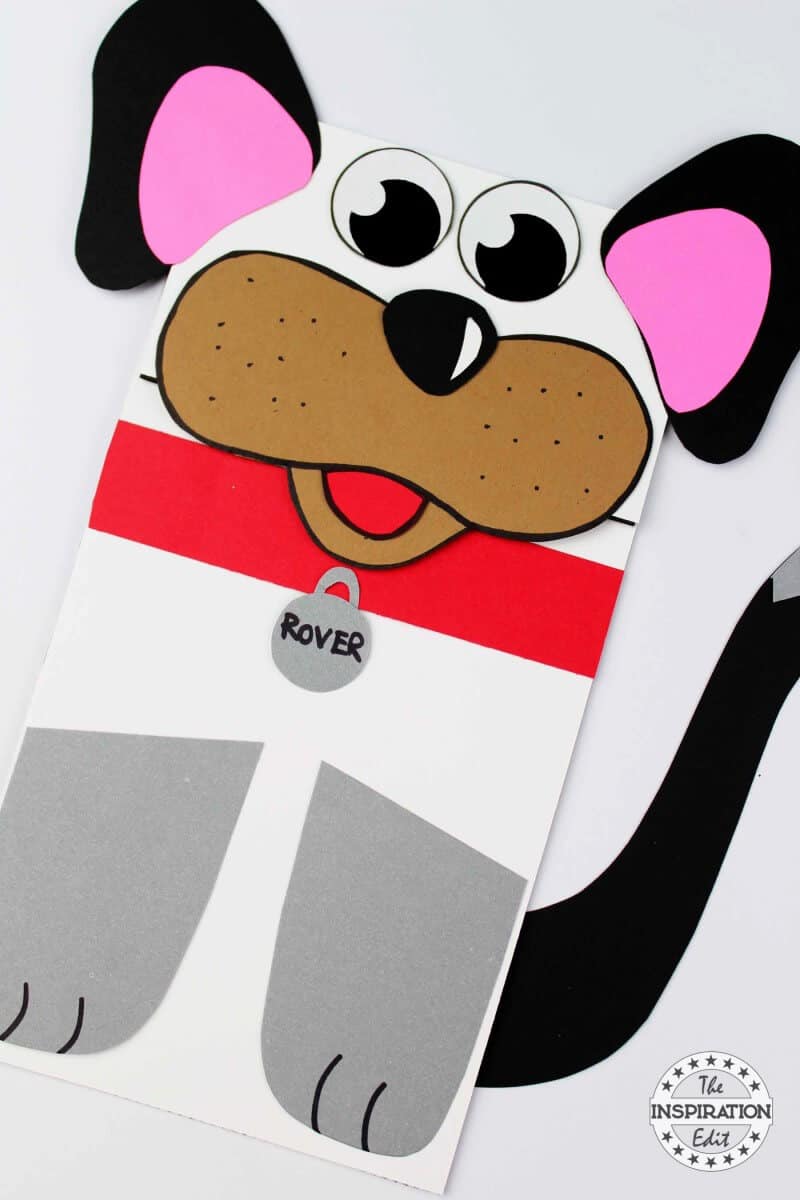 Cut a strip of coloured paper and glue just below the flap.
Glue the tag on top. Your paper bag dog puppet is finished!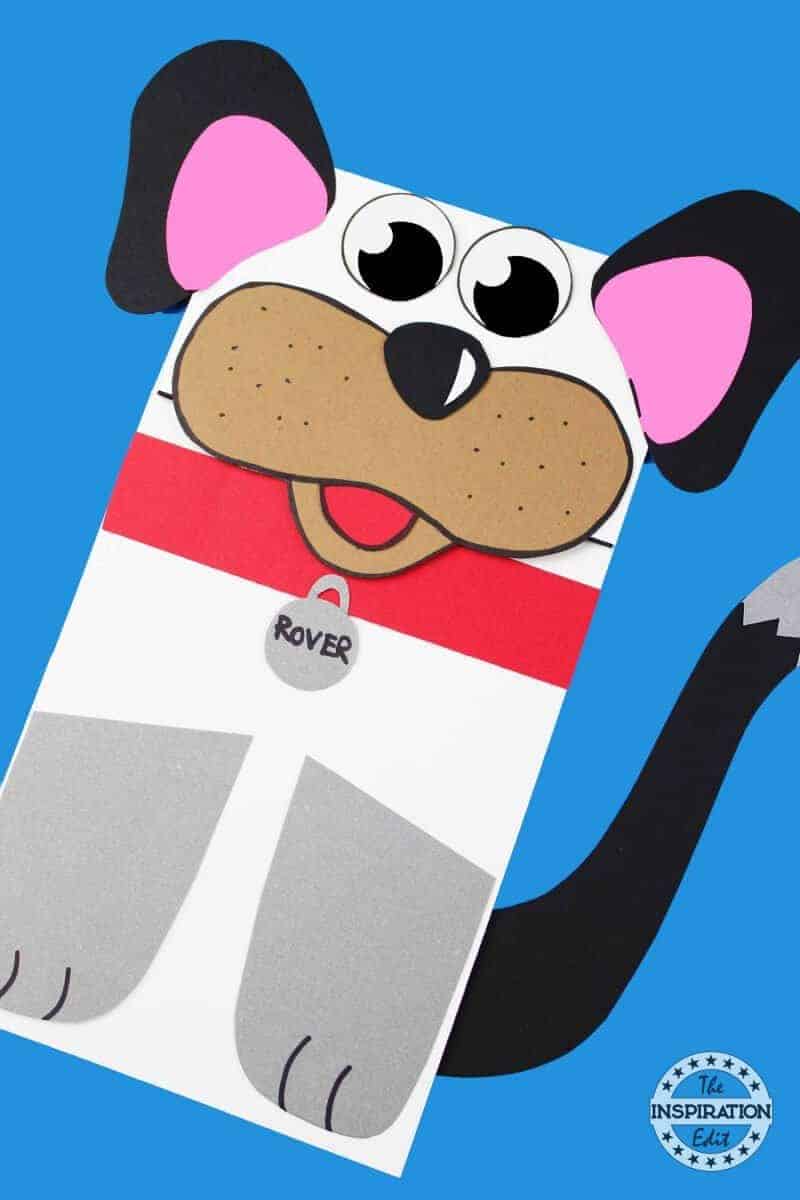 Download Your Free Dog Puppet Template here!
You may want to make another dog using different colours.
Enjoy!
Related Products
Scotch Multi-Purpose Scissor, 8 Inch, 2 Pack (1428-2)
Mini Kraft Paper Bags 100 per pack
Sharpie Electro Pop Permanent Markers, Ultra Fine Point, Assorted Colors, 24 Count
Check Out More Puppet Craft Ideas Here: