Mini Glitter Rainbow Pots Craft For Kids
When I was a little girl I was in the play The Wizard of Oz. It's been over 28 years but I remember the songs perfectly. My favourite song from the show was somewhere over the rainbow.
Rainbows are beautiful and I love that a rainbow comes after the rain. I kind of relate that to myself. I have had some really tough times in life but the rainbow sure does appear in the end.
Today we have a fantastic and easy rainbow themed craft.
This is a great activity for young children and a great way to teach the colours, get creative and have fun crafting. Enjoy.

*I use affiliate links in this post. If you buy anything from my links I will earn a small commission*
What You Will For This Kids Craft
Lucky Leprechaun Plastic Coins (asstd green & gold) (40/Pkg)
Arts and Crafts Glitter Shaker Jars,Best Colors for Art Projects,Face,Nail, Eye Art, Non-Toxic ,Slime Supplies Glitter Powder Sequins for Slime for DIY Scrapbooking Nail Art Color, 12 Pack Sequins
How To Make The Glitter Pots
Paint one terra cotta pot with white school glue using a paintbrush. Do one section at a time.
Holding the pot with your fingers inside, sprinkle some glitter onto the glue on the pot with your other hand.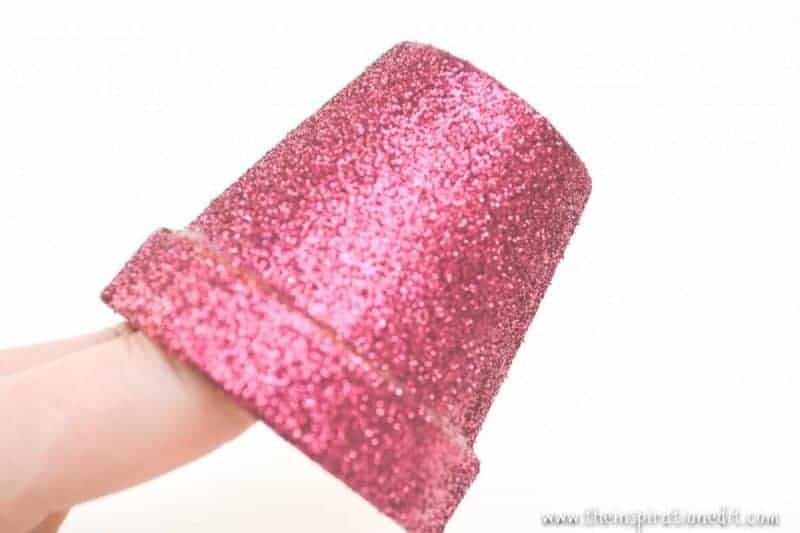 Continue to paint the glue on the pot and sprinkle the glitter on the glue until the entire pot is covered in a layer of glitter.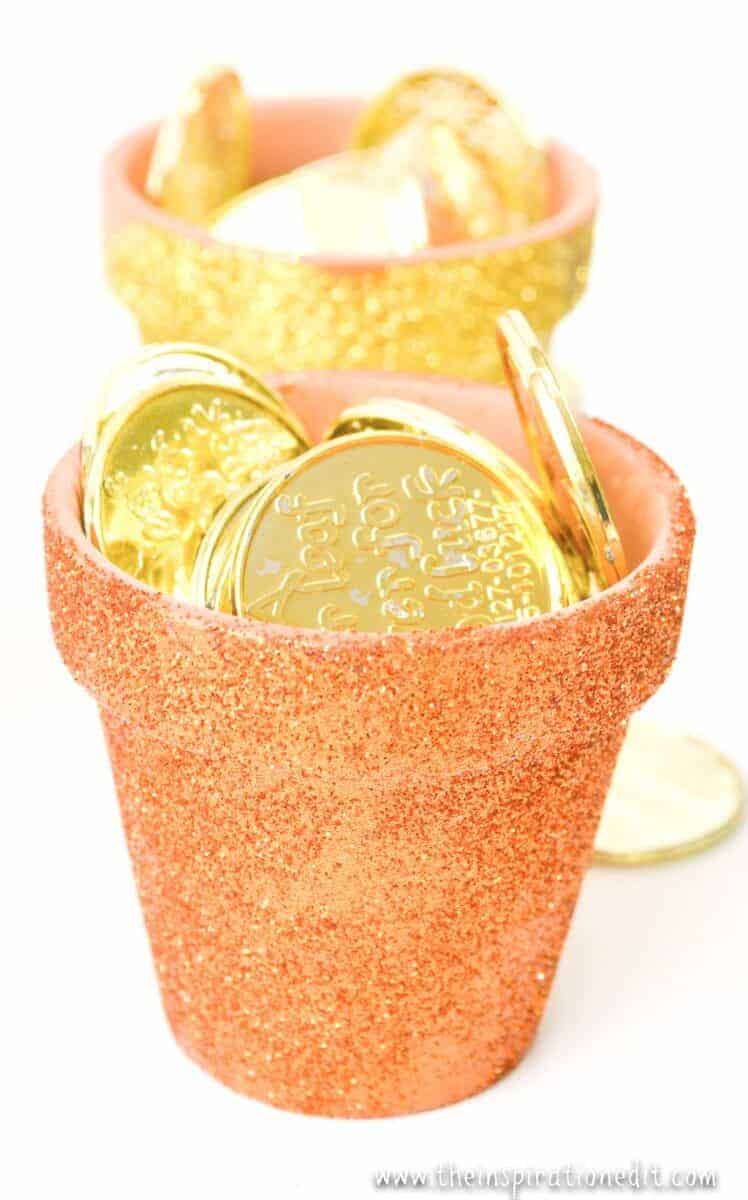 Repeat steps 1-3 with the rest of your pots and glitter colours.
Let the pots dry completely, and then knock the bottoms of the pots together gently over the rubbish bin or a paper plate to remove the excess glitter.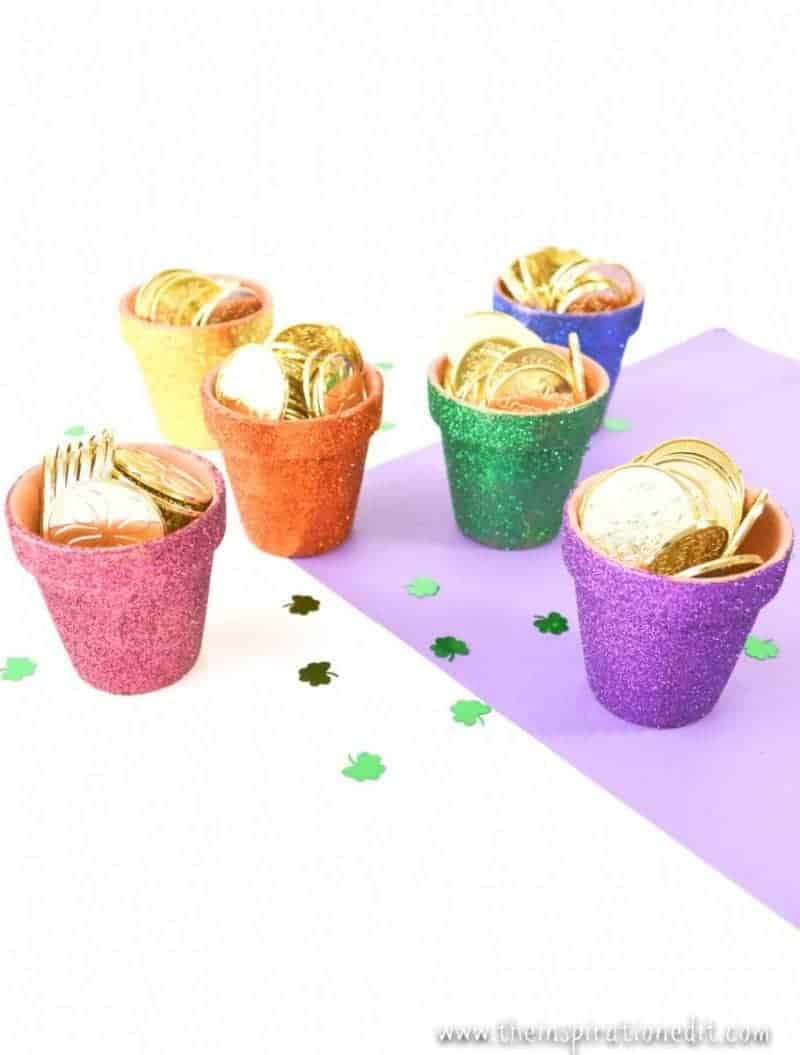 Fill each of the mini glitter pots with plastic gold coins to create a colourful display.
Elmer's Washable School Glue 4 Fl Oz / 118 Ml (Pack of 6)
Winlyn 6 Pcs Terracotta Pot Clay Pots 4" Clay Ceramic Pottery Planter Cactus Flower Pots Succulent Pot Drainage Hole- Great for Plants,Crafts,Wedding Favor
Slime Supplies Glitter Powder Sequins for Slime,Arts Crafts Extra Solvent Resistant Glitter Powder Shakers,Bulk Acrylic Polyester Craft Supplies Glitter Loose Eyeshadow,Assorted Colors,12 Pack Glitter
please pin these pots.