Fall cupcakes can be super fun to make during the autumn season. In fact baking with the kids or decorating cupcakes for the kids is a fun budget friendly activity which results in a delicious tasty treat after all the fun is done. Today we have these super cute Fall Cupcakes which I am sure you will love to create.
*I use affiliate links in this post. If you buy anything from my links I will earn a small commission*
Fall Cupcakes You Will Love
These Autumn Fall cupcakes super easy and simple to make. You only need a few ingredients and they could make a great afternoon tea snack at home or in the classroom or kindergarten.
Fall Cupcake Ingredients:
1 box chocolate cake mix, any brand + box cake mix ingredients
vanilla frosting
kitchen scissors
How To Make These Fall Cupcakes
Preheat the oven to 350 degrees and line (2) 12 count muffin tins with cupcake liners.
Prepare the cupcake batter according to the box directions.
Fill the muffin wells about halfway with cupcake batter and bake for 18-20 minutes.
Around 18 minutes insert a toothpick into the cupcakes if it comes out clean the cupcakes are done.
Remove from the oven and let cool completely.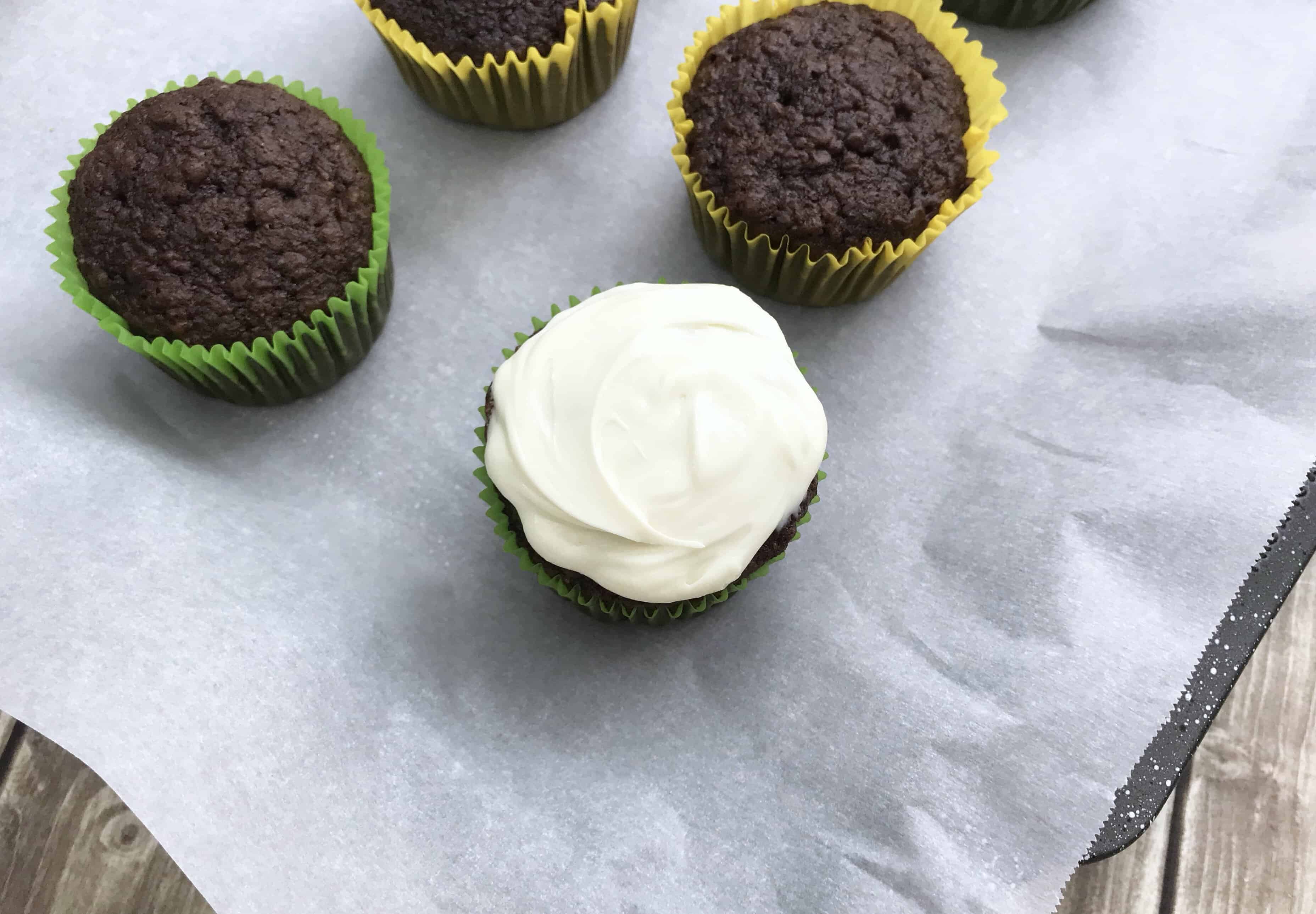 Place the Wilton chocolate candy melts into a microwave safe dish and heat in 30 second increments, stirring occasionally until melted.Remove from the oven and let cool a few minutes.
Line a large baking sheet with parchment paper.Scoop the melted chocolate into the small sandwich baggy and snip a small corner using kitchen scissors.
Carefully squeeze the melted chocolate out onto the parchment paper forming the outline of a tree and then giving it small branches.
I would make the tree itself about 2″ tall (any taller and it will have trouble standing on top of the cupcake).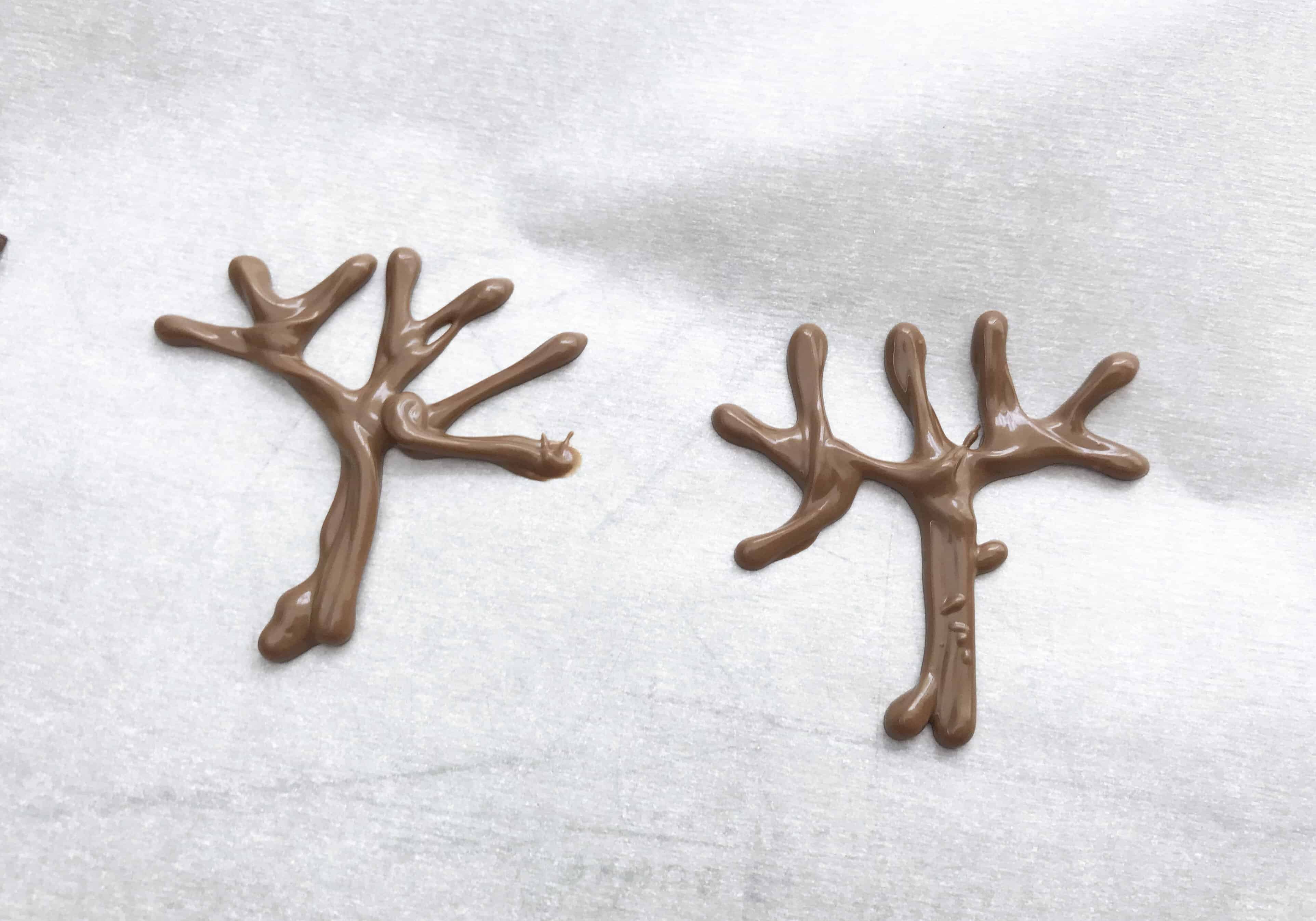 Once the tree is formed, lightly sprinkle the top of the branches with fall leaf sprinkles.
Repeat making trees until you have made at least 24. It's always good to make a few extra into case some break.
Allow the chocolate trees to set – about 30 minutes. To speed up the setting process, place the baking sheet in the fridge for 15 minutes.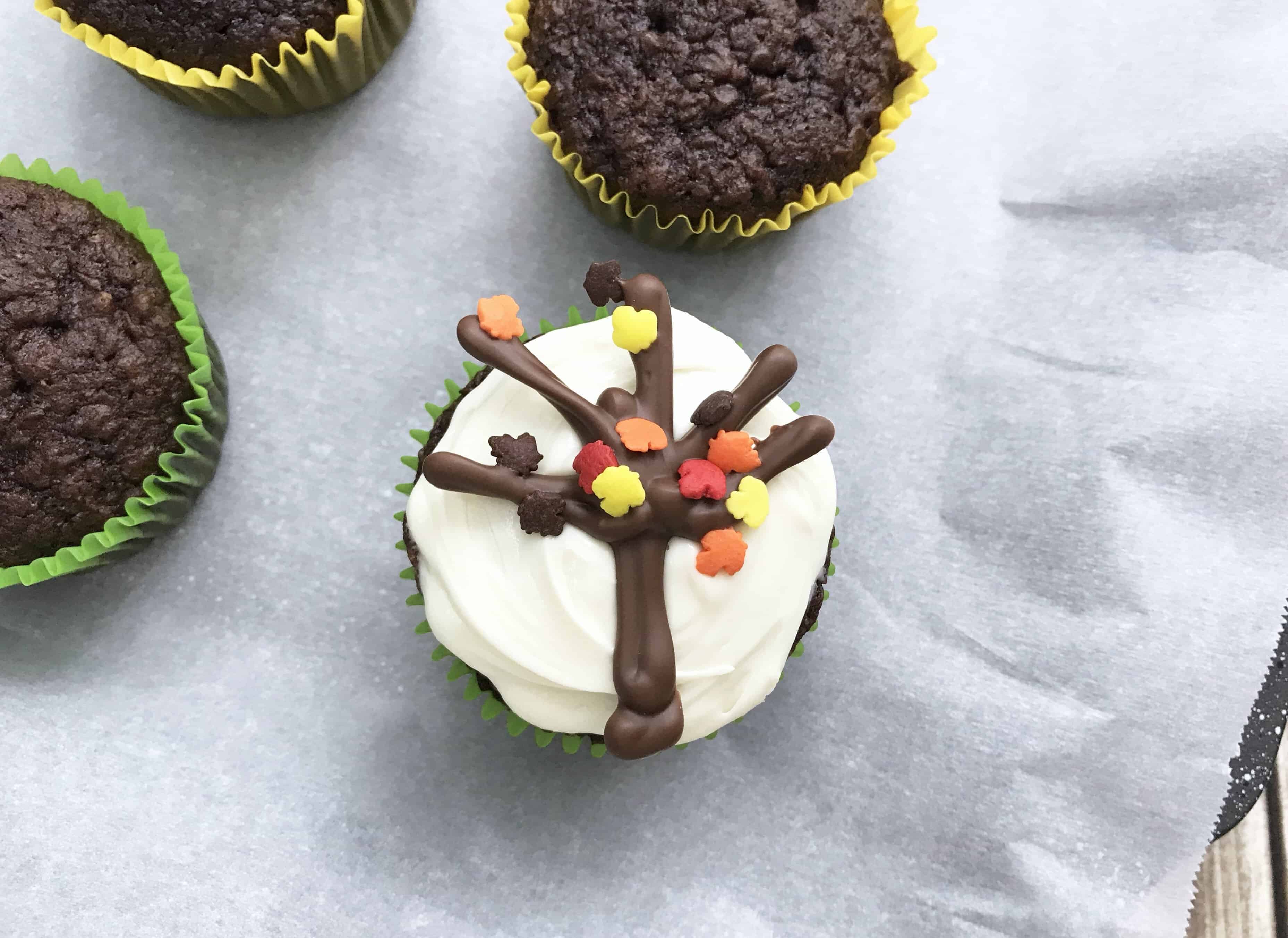 Once the cupcakes have cooled, generously frost each one with vanilla frosting.
Repeat with all cupcakes.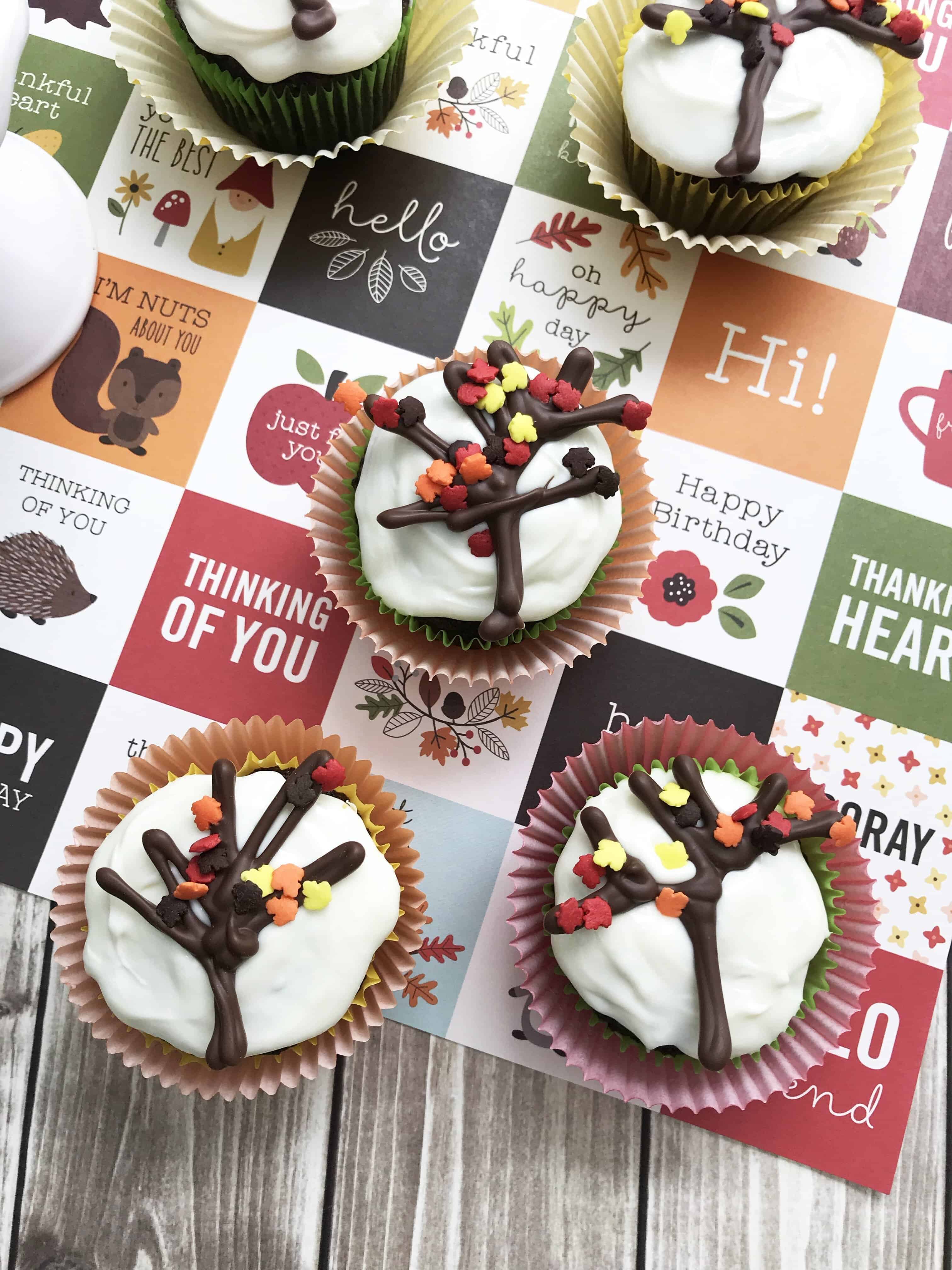 Please Pin These Fall Cupcakes